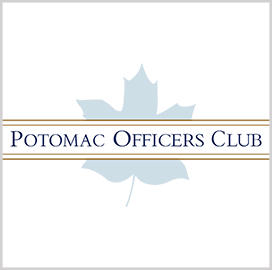 AECOM Leaders and Founders: Who Are They?
What is AECOM?
AECOM (NYSE: ACM) provides professional services across the project lifecycle, from planning and design to engineering and construction management. The company worked with public and private sector clients in the transportation, construction, water, energy, and environmental management.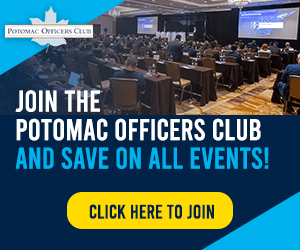 Each of AECOM's employee members is motivated by a shared vision: contributing to a better world. They do this by applying their unmatched technical know-how, innovative thinking, and commitment to environmental, social, and governance priorities in an environment of equity, diversity, and inclusion.
AECOM services
Unlike an independent company, AECOM Technology Corporation can provide and cater services to any refining company, an engineering firm, and even a construction division. Here are their standard services:
Environmental Services
Industrial and public sector clients worldwide rely on AECOM environmental services to balance expansion with resiliency to attain compliance and lower or eliminate risks while maintaining the natural environment.
When it comes to solving the most challenging environmental problems, they work hand in hand with their clients and communities across the entire business life cycle, from asset development to operations optimization to integrated products to restoration and re-use.
Technical Services
AECOM Technical Services Inc. (ATS) offers comprehensive project management services ranging from conceptual design to construction administration.
Integrated Engineering
AECOM helps clients in every part of the world with their most challenging engineering problems, like building the world's longest bridges, most energy-efficient buildings, deepest tunnels, cleanest power plants, and most sensitive and secure facilities.
Because of the size and scope of these projects, people from many fields need to work closely together. AECOM connects core engineering services with specialized expertise to deal with extreme conditions and threats, improve performance and safety for people, and lower the costs of building and running things.
From the first site studies to the project's design, construction, and commissioning, AECOM is there for its clients as technical experts. They work with planners, architects, consultants, program managers, and construction managers to build high-performance buildings, infrastructure, and communities.
AECOM Leaders and Founders
The company leadership gained control of AECOM employees, construction management services, and operations of the company as a whole. Here are AECOM's chief executive officer and leaders: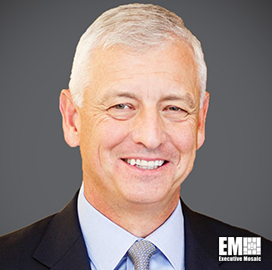 Troy Rudd
Chief Executive Officer
Mr. Rudd was appointed Chief Executive Officer (CEO) and director in August 2020 and had been driving the company's transition to a professional services organization since August 2018.
Before succeeding Michael Burke, he served as the company's CFO for many years. While serving as CFO, he was responsible for the company's foreign accounting, auditing, treasury, mergers and acquisitions, and financial reporting.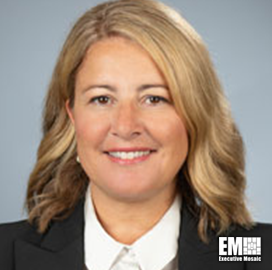 Lara Poloni
President
For over two decades, Lara Poloni has worked for the firm. As a leader, she oversaw business in Australia and New Zealand from 2014 to 2017. She also handled Africa, the Middle East, and Europe from 2017 to 2020. Throughout her career, she has helped private and public sector clients with evaluating, planning, and developing major infrastructure projects.
Ms. Poloni has focused her professional career on planning, assessing, and developing large infrastructure projects for both public and private sector clients in the transportation and real estate sectors. A former board member of Infrastructure Partnerships Australia, she is a member of the World Economic Forum's Global Future Council on Infrastructure.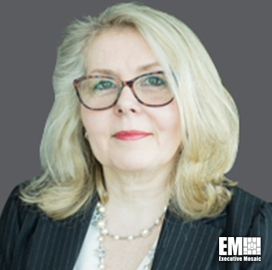 Shirley Adams
Chief Human Resources Officer
Shirley Adams is the company's HR department head and is accessible anywhere in the world. She is in charge of things like diversity in the workplace, management training, and talent acquisition, among other things. She is integral to the executive team and oversees the global company's people transformation program.
Her education includes a Bachelor's degree in French and German and a Postgraduate Diploma in Business French and German from Durham University. She has been living and working in London for the past several years.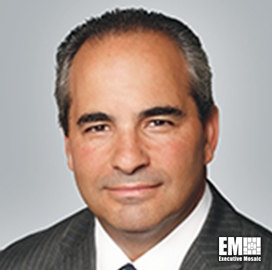 Jay Badame
President, Construction Management
Jay Badame has overseen the development of some of the world's most recognizable structures throughout his 40-year career. His current projects include Hudson Yards, Manhattan West, and One Vanderbilt, all high-profile megaprojects.
Under his guidance, the Construction Management business has grown to be the second largest general contractor in the United States. AECOM is now the largest contractor in New York City and Los Angeles due to his efforts, which have helped the company grow.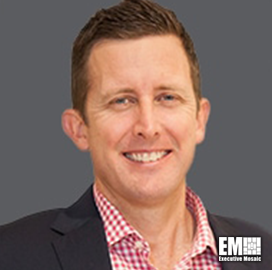 Todd Battley
Chief Strategy Officer
Todd Battley, the company's chief strategy officer, is in charge of implementing the company's growth strategy by making the most of the company's enterprise resources available to customers. He's ensuring everyone has access to the systems and digital tools they need to innovate and provide exceptional customer service. He was previously the CEO of AECOM Australia-New Zealand, where he led the company through a period of marginal and sales development while demonstrating work flexibility and employing the most current digital engineering techniques.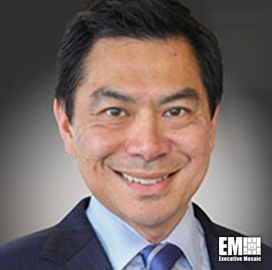 David Gan
Chief Legal Officer
David Gan is the company's worldwide chief legal officer, in charge of a team of lawyers and legal and compliance support staff. He oversees all global legal activities, including mergers and acquisitions, legal transaction matters, corporate governance, and risk management.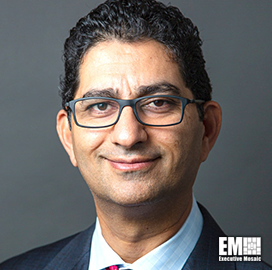 Gaurav Kapoor
Chief Financial Officer
Gaurav Kapoor is in charge of all of AECOM's financial operations worldwide. He is in order of economic analysis, planning, reporting, internal audit, global shared services, global real estate, taxes, and more. He does an excellent job with money at AECOM, where he has been a treasurer since 2019 and a chief accounting officer and global controller since December 2016.
For the past two years, Mr. Kapoor has worked as Chief Accounting Officer and Global Controller for AECOM and is now Treasurer. After serving as Senior Vice President, Financial Planning and Analysis at AECOM from January 2016 to December 2016, he was promoted to Vice President, Americas Design Consulting Services from May 2015 to January 2016.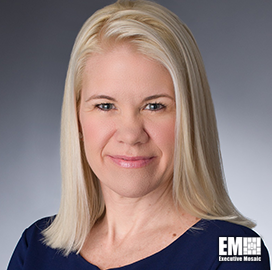 Sarah Urbanowicz
Chief Information Officer
As a chief information officer at AECOM, Sarah Urbanowicz oversees the company's IT infrastructure, strategy, and implementation. It encompasses the administration of infrastructure and operations, compliance, IT procurement, information security, and digital portfolio management.
Senior vice president and chief information security officer, she was in charge of a large corporation's information strategy, operations, and design.
Senior Vice President and Chief Information Security Officer (CISO) at AECOM, Ms. Urbanowicz, was responsible for the company's strategy, architecture, and day-to-day operations in the area of information security at Hess Corporation before joining AECOM. Ms. Urbanowicz was the CISO responsible for the company's entire IT security strategy and operations.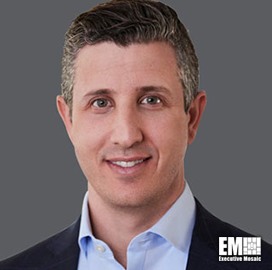 Warren Wachsberger
Chief Executive, AECOM Capital
Since 2013, Warren Wachsberger has served as the CEO of AECOM. Executing investments, deal acquisition, and transaction structure are his primary responsibilities. He had worked for KPMG and a real estate company before joining AECOM Capital.
The acquisition of a new business, transaction structuring, and investment implementation are all under Mr. Wachsberger's direction since AECOM Capital's inception in 2013. KPMG and a retail investment firm were his previous employers before he joined AECOM Capital, a fully integrated real estate investment firm focused on retail.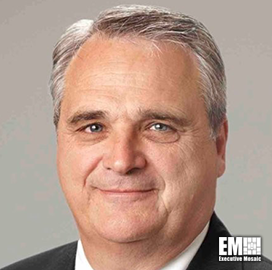 Randall A. Wotring
Chief operating officer (COO)
Randall A. Wotring has been in the building and engineering business for a long time. When it came to working with federal agencies, including the Departments of Energy and Defense and Homeland Security, he played an important role. In addition, Randall was in charge of AECOM's federal support, cybersecurity, and nuclear-decommissioning capabilities expansion and integration.
Overview of AECOM origin
Twenty-five years ago, several employees from design and engineering companies envisioned starting the AECOM technology corporation. The company's primary goal is to be an industry-leading corporation dedicated to improving the world.
DMJM and Frederic R. Harris were two of the founding businesses of AECOM in 1990. AECOM is an architecture, Engineering, Construction, Operation, and Management acronym.
Five Ashland organizations merged to establish AECOM on April 6, 1990. Some of the predecessor firms were founded more than 110 years ago. Since then, more than 50 companies have joined AECOM, and in 2007, they became public on the NYSE (NYSE: ACM).
In 2014, AECOM merged with URS Corporation. It more than doubled its sales and personnel, solidifying its position as the world's top engineering design firm by revenue, according to Engineering News-Record. To be followed in 2015 when Fortune 500 named AECOM a World's Most Admired Company. Listed on the Fortune 500 as one of America's top organizations, AECOM's brilliant people serve clients in over 150 countries.
AECOM is a global provider of integrated professional and technical services organization that designs, builds, finance, and operates infrastructure assets for public and private clients. The company is a leader in all transportation-related engineering services. AECOM is also excellent in assisting in transportation, facilities, environmental, energy, oil and gas, water, high-rise buildings, and government. AECOM combines global reach, local knowledge, innovation, and technical excellence to deliver customized and creative solutions for its clients.