Aeyon's Leaders, Founders, Execs: Who Are They?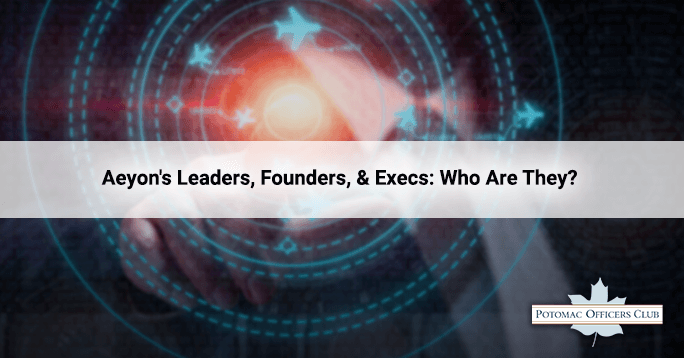 Aeyon attributes its capabilities in digital transformation, engineering, financial management, defense, and civil missions to its deep expertise in the Department of Defense. The company has a long history of delivering transformative solutions, addressing challenges, and accelerating critical missions of the United States government. Get to know Aeyon's leaders, founders, and execs.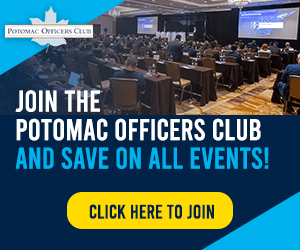 Aeyon's Leaders, Founders, & Execs: Who are they?
The leadership team of Aeyon possesses years of trusted executive leadership experience, ensuring consistent delivery excellence in their respective fields. They handle company direction toward fulfilling growth objectives in national security, civilian missions, and other key government interests.
Sunny Singh, President and Chief Executive Officer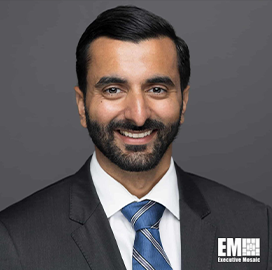 As President and Chief Executive Officer, Sunny Singh joined Aeyon in December 2018. He assumes a wide array of responsibilities, including setting strategic goals, leading growth initiatives, and positioning as a transformative leader. Singh's leadership focuses on dynamic management to foster a strong culture of professional growth in Aeyon.
Singh has over 15 years of executive leadership experience across a variety of industries. His most significant management role is leading the transportation and logistics company, Ace Moving & Storage, Inc., as the Founder and former Chief Executive Officer for over eight years. Other noteworthy leadership roles of Singh include Vice President at 1-800-PACK-RAT and Branch Manager at Capital One.
Duane J. Piper, Chief Administrative Officer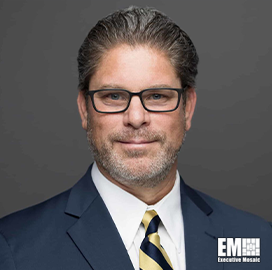 Duane J. Piper is the Chief Administrative Officer at Aeyon. His leadership scope covers the responsibility of the Corporate Ethics and Compliance Officer, leading overall enterprise growth, business objectives, and maturation of operating infrastructure. Piper has collaborated with Aeyon's leadership team since entering the organization in February 2019.
Piper started his professional journey in the United States Air Force as a Combat Weapons Technician and Contracting Specialist. Following his six-year service in the military, he held pivotal government contracting roles at SAIC, General Dynamics Information Technology, and Silverback7 for more than two decades. Prior to joining Aeyon, Piper served as the Managing Partner at PiCo for four years.
Jeff Pagano, Chief Financial Officer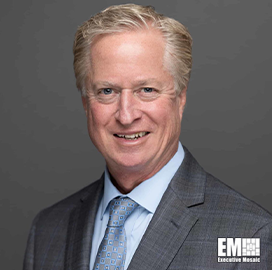 As the Chief Financial Officer at Aeyon, Jeff Pagano manages all the financial functions, such as accounting, financial management, treasury, and tax. He brings with him more than 25 years of experience in multiple financial facets, encompassing government contracting, equity, and the commercial growth of publicly traded and privately held companies.
Boasting a distinguished background in finance, Pagano has been acclaimed for his contributions to the industry. Some of the honors and recognitions under his name include the '2016 Washington Business Journal CFO of the Year Award' and the '2023 WashingtonExec CFO of the Year'. Additionally, Pagano is an active member of the American Institute of Certified Public Accountants and a mentor at CFO Rising.
Gary Turner, Chief Delivery Officer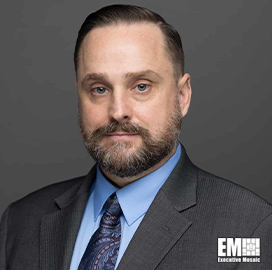 Gary Turner assumed the position of Chief Delivery Officer at Aeyon in September 2021 after serving in increasing senior leadership roles since December 2014. In his current capacity, he handles customer-facing operations, comprising customer satisfaction, business development, and knowledge-sharing to stateside and overseas customers.
For the majority of his career, Turner has been with the Department of Defense. His defense expertise spans over 21 years, where he built his specialty in financial management, project management, controllership, business processes, and policy development. Turner's track record consists of consistent delivery excellence across a broad range of financial competencies in the public and private sectors.
Pat Collins, Chief Growth Officer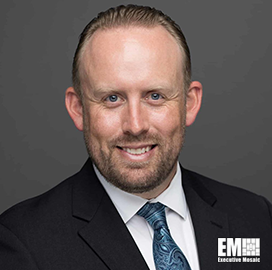 Overseeing the strategic growth and business development initiatives of Aeyon is Pat Collins. Since taking on the position of Chief Growth Officer in September 2021, he has worked closely with the Chief Executive Officer to clear pathways for the success of the company's short and long-term goals. Moreover, Collins' command overarches all of Aeyon's individual sectors and product lines
Collins' earliest experience involved auditing and consulting for Carewell, Reznick Group, and IBM. After eight years of serving in the private sector, he ventured into his own business, Rexhame Group, where he served as the Founder and CEO for nearly seven years. In this capacity, Collins expanded his specialties in helping small to medium-sized enterprises grow their government consulting business.
Mark Hogenmiller, Chief Transformation Officer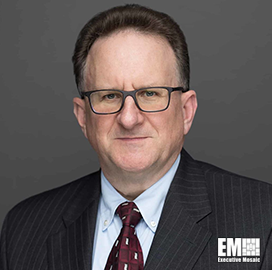 As the Chief Transformation Officer at Aeyon, Mark Hogenmiller leads a multi-disciplinary team in delivering transformative solutions, executing industry-leading business models and opportunities, and supervising various client initiatives. His work requires close cooperation with the Chief Strategy Officer and Chief Delivery Officer to spur innovation, digital transformation, and process improvement.
Hogenmiller initially joined Aeyon as the Vice President of Defense Programs for over seven years. Previously, he has amassed over ten years of experience serving in leading private enterprises, such as ICF International, Integrity Management Consulting, and KPMG. Hogenmiller's earliest professional career involves a two-decade tenure for the United States Navy.
(Above Executive Photos from Aeyon Official Website)
Aeyon Board of Advisors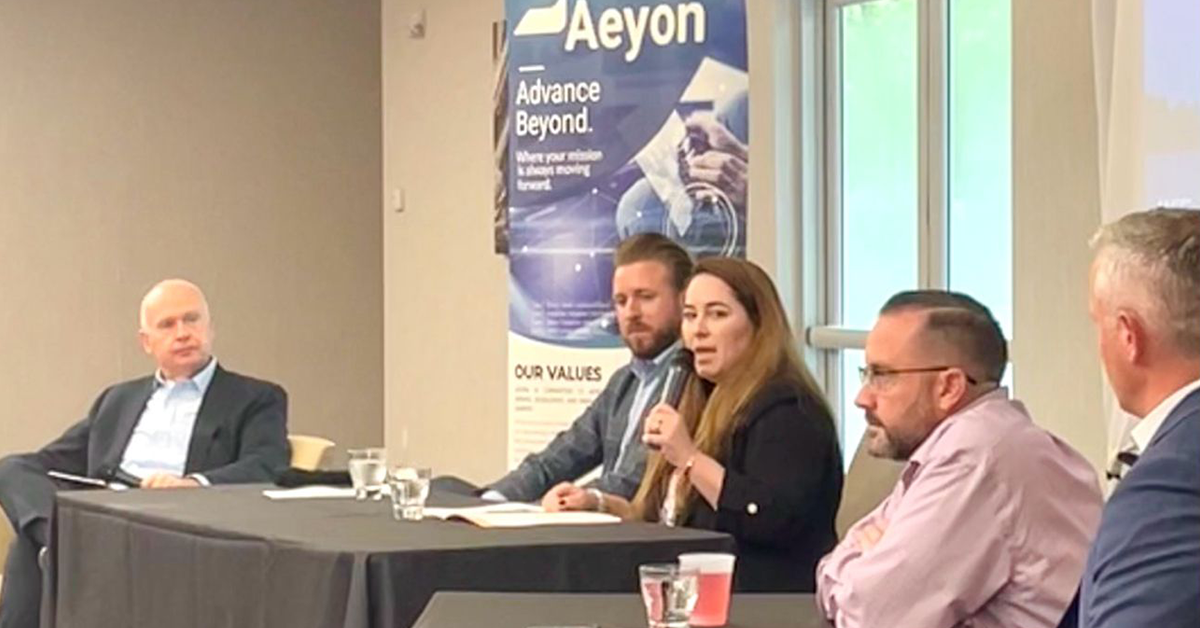 Aeyon Board of Advisors comprises experts in defense, logistics, national security, and civil missions. They oversee leadership management, give expert opinions for major business decisions, and speak for the fundamental interests of shareholders and stakeholders.
Robert Speer

, Financial Management and Other Department of Defense Programs Chair

Jim Ballard

, Industry Chair

Ret. Major General John M. Pletcher

, Air Force Programs Chair

Bryan H. Wood,

Logistics Chair

James Thomsen

, Defense Programs Chair

George Kovatch

, DoD Chair
About Aeyon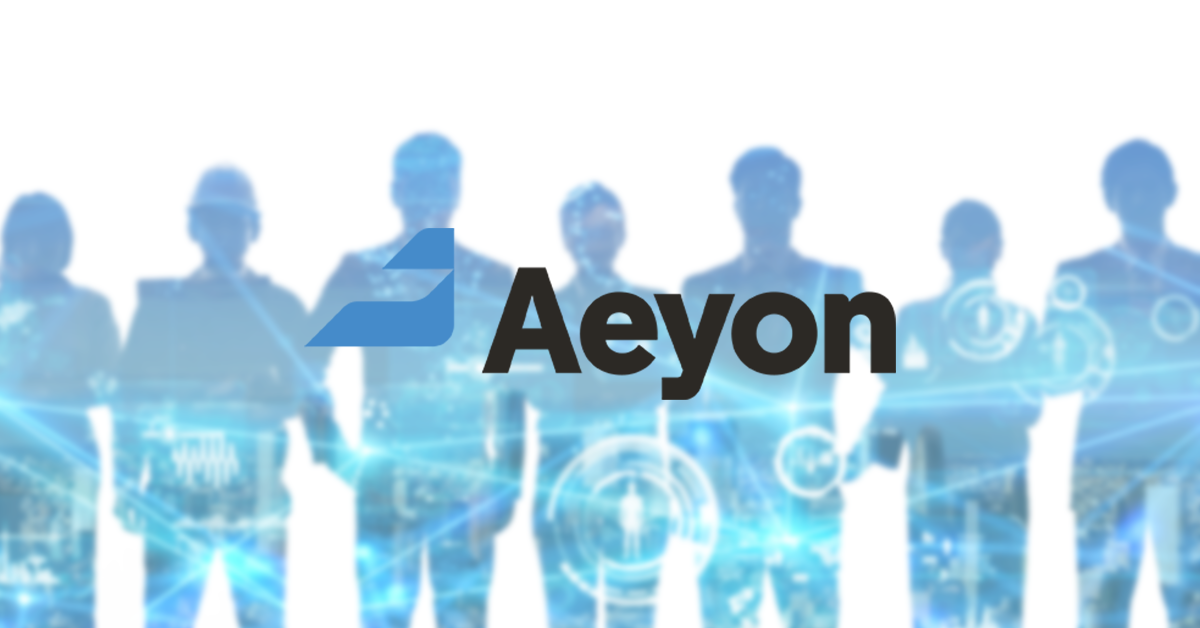 Aeyon is a business consulting management firm aiming to provide lightning-speed insights and systems for the federal government. The company offers a range of transformation strategies, advanced processes, and industry-leading technologies to deliver better outcomes for the programs of the Department of Defense and related civilian agencies.
Led by a team of experts, professionals, and industry veterans, Aeyon advances client objectives by bringing exceptional intelligence qualifications. The company identifies key challenges and barriers, builds specific solutions, and accelerates critical missions of federal customers.
Learn more about top government contracts won by Aeyon.
Category: Articles
Tags: Aeyon Aeyon's leaders Department of Defense Department of Defense Programs DoD Duane J. Piper Execs Founders Gary Turner Hogenmiller Jeff Pagano Pat Collins Sunny Singh