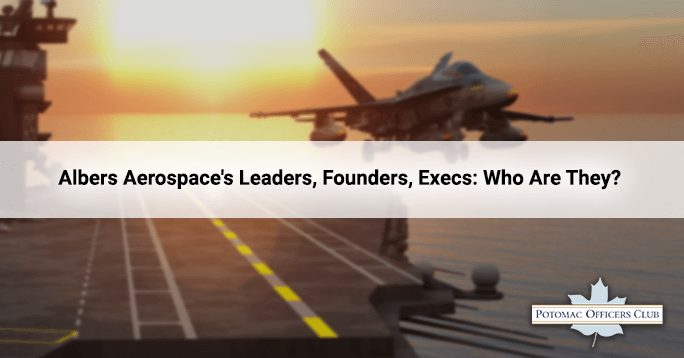 Albers Aerospace's Leaders, Founders, Execs: Who Are They?
Albers Aerospace's Leaders, Founders, Execs: Who are they? These Albers Aerospace personalities comprise a small business team of warfighters driven by a common purpose. They deliver value and inspire others to make a profound difference for the countrymen and individuals who serve it daily. Get to know this team fueled by a passion for the mission and grateful for the opportunity to contribute their skills and expertise.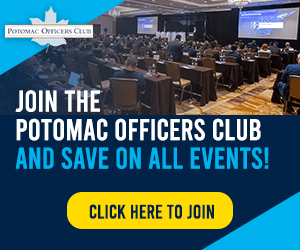 Top leaders in defense and national security will be addressing evolving threats and discussing innovative solutions to protect the homeland at the 2023 Homeland Security Summit. Register here.
Albers Aerospace's Leaders, Founders, Execs: Who are they?
For nearly a decade, Albers Aerospace has leveraged its deep domain expertise to support federal government agencies and other defense companies to achieve success in various national efforts.
John Albers, President, Founder, and Chief Executive Officer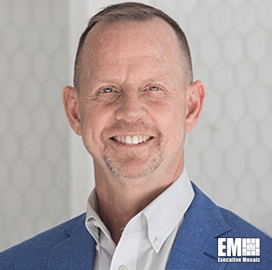 John Albers is the Founder, President, and CEO of Albers Aerospace. As a driving force behind the company, his main focus is to propel the company portfolio toward growth to ensure it excels in its services and products. He achieves this through strategic business pursuits and retaining exceptional employees. Since 2018, Albers Aerospace has experienced remarkable expansion, continually advancing its offerings under an "Inspire Others/Deliver Value" vision.
With extensive experience spanning two decades, John Albers is a seasoned entrepreneur and senior executive. His leadership and operational expertise extend across the defense and acquisition sector and private industry. He has developed a strong understanding of effective leadership, drawing from his time in the U.S. Marine Corps. 
Albers values the importance of teamwork within the company's culture. He remains committed to evaluating the company's capabilities and seeking innovative ways to improve as technology advances. Starting as a small company, they actively consider these factors to deliver value through hard work and dedication.
Brian Simmerman, Chief Financial Officer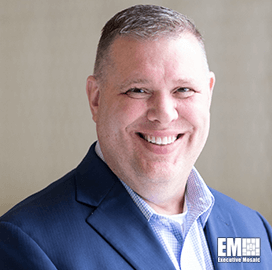 Brian Simmerman is the Chief Financial Officer of Albers Aerospace. In his role, he supports the company's investment portfolio. He also leads the Albers Finance organization, which includes Accounting, Program Controls, HR, and Contracts. These teams are essential business partners that contribute to Albers Aerospace's growth and operational excellence.
Simmerman's background spanning 25 years in the aerospace and defense industry makes him an expert in program controls, business processes and systems, government compliance, mergers and acquisitions, financial planning, etc. Additionally, Simmerman has successfully spearheaded the implementation of several enterprise resource planning (ERP) systems.
Mike Frizzell, Chief Technology Officer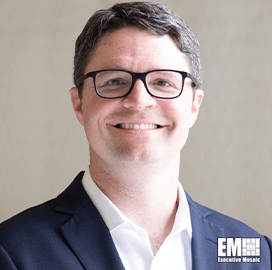 Mike Frizzell is the Chief Technology Officer of Albers Aerospace. He oversees the company's technology investments, supporting business development, ensuring product quality, recruiting engineers, and developing the engineering team. With over 15 years of engineering experience in the defense industry, Frizzell has worked on various projects.
These projects include modeling and simulation, developing and deploying advanced sensors, tracking systems, etc. He is an expert in intelligence, surveillance, reconnaissance (ISR), border and critical infrastructure security, force protection, and counter rocket. Frizzell's experiences include analyzing operations, integrating and testing systems, and operational and sustainment phases. 
Rob "Radar" Winston, Executive Vice President of Innovative Technology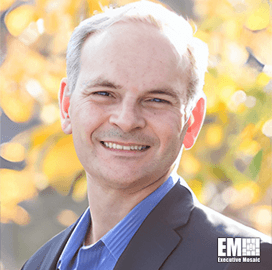 Rob "Radar" Winston is Albers Aerospace's Executive Vice President of Innovative Technology. In this role, he spearheads initiatives aimed at nurturing state-of-the-art technologies that serve the needs of the military. Before joining Albers Aerospace, 
Winston was a test engineer at NASA, an aviation technology expert at a research institute, and an aviator at the U.S. Marine Corps. Throughout his career, he contributed to designing manned and unmanned aircraft and led teams involved in constructing and testing various aircraft, including the swiftest seaplanes. 
Earl G. Matthews, General Counsel, Corporate Secretary, and Chief Administrative Officer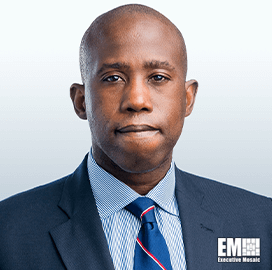 Earl G. Matthews is the General Counsel, Corporate Secretary, and Chief Administrative Officer. Outside the company, he serves as a Colonel in the Army Reserve and has served in combat operations in Iraq and Afghanistan. Before joining Albers Aerospace, he assumed high-ranking positions at the White House. 
Matthews was involved in the decision-making and had a key role at the Department of the Army. He advised top officials including the Secretary of the Army and the Under Secretary of the Army. He's responsible for everything related to the Army policy, procurement, and readiness of the land forces.
Rick Uribe, Vice President of Aviation and Maintenance, Repair, and Overhaul (MRO)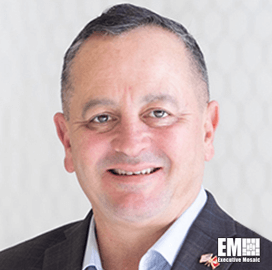 Rick "Rico" Uribe is Albers Aerospace's Vice President of Aviation & maintenance, repair, and operations (MRO). Backed by over 32 years of active-duty service in the U.S. Marine Corps, he retired as a Brigadier General in 2021. Throughout his journey, he handled various operations including lean services, contractor logistics support, manned and unmanned aviation, and MRO. 
Uribe's deployment history included serving as a Naval Aviator and Forward Air Controller in Somalia, Djibouti, Kuwait, the Western Pacific, Turkey, etc. There, he contributed to humanitarian assistance and disaster relief missions and engaged in air and ground combat operations. 
Michael W. Guest, Executive Vice President of Manufacturing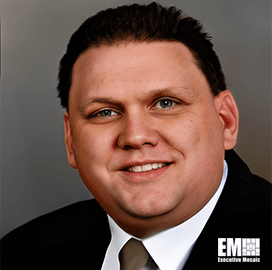 Michael W. Guest is the Executive Vice President of Manufacturing at Albers Aerospace. He brings in 35 years of experience in Aerospace Manufacturing. Guest has been heavily involved in metal fabrication and electromechanical assemblies throughout his career. His expertise has allowed him to work with numerous aerospace customers across the U.S. 
One of his contributions was his involvement in developing and implementing AS9100 Aerospace quality systems. These systems have ensured quality standards for multiple manufacturing entities.
Cliff Aldredge, Vice President of Engineering Solutions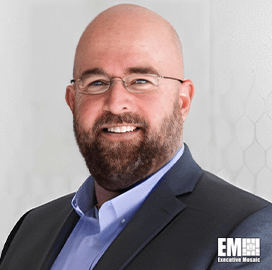 Cliff Aldredge is the Vice President of the Engineering Solutions Division, overseeing endeavors across various disciplines and industries, with a focus on model-based systems engineering. Aldredge has utilized his background and expertise to broaden his horizons and explore commercial sectors with esteemed organizations like Northrop Grumman, GE Aviation, and other defense prime contractors like Raytheon.
With the latter, he lent his expertise in software integration and automated testing, especially in managing control of ISR assets and data processing on ground stations. Before Albers, he served as a Radar Systems Engineer at Wyle, supporting advancement of Navy radar platforms.
Other members of the leadership team
Danny Johnson, Executive Vice President of Engineering and Aviation Solutions
David Buschhorn, Vice President of Surveillance Systems
Wendy Lee, Vice President of Strategy and Business Development
(Executive Photos from Albers Aerospace Official Website)
How Albers Aerospace Started
Albers Aerospace started when John Albers had the privilege of serving as a test pilot in the Marine Corps. After this career, he transitioned into doing acquisitions, which made him professional in the field. Albers understood the importance of delivering unique value, having experienced both sides of the equation as a customer and now as a provider. He envisioned a company that mirrored his desired qualities while in the Marine Corps.
Through inspiration and desire to create something extraordinary, Albers embarked on a journey to establish his own business. Every day, his determination stemmed from the goal of building the company he longed for as a customer. This passion drove the enterprise with a clear vision statement to "Inspire Others and Deliver Value".
Recently, Albers Aerospace won government contracts that helped advance defense, aviation efficiency, warfighter readiness, and homeland security for government and defense customers. Know more about them here.
Category: Articles
Tags: government contracting