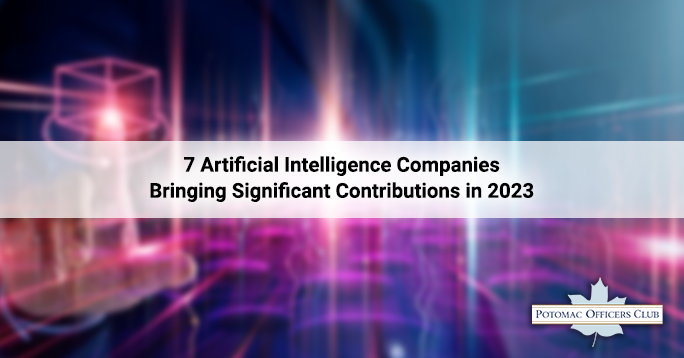 7 Artificial Intelligence Companies Bringing Significant Contributions in 2023
As technologies evolve to meet diverse needs, numerous private and public organizations increasingly adopt artificial intelligence (AI) capabilities to enhance workflow efficiency, achieve previously unattainable solutions, improve accuracy in issue detection and threat identification, and tackle complex challenges beyond human capabilities.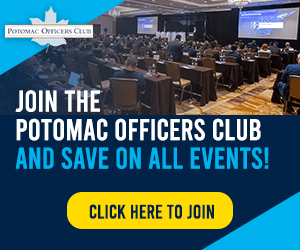 Although certain aspects of AI remain under scrutiny due to potential risks, a select group of companies persistently strive to innovate AI-enabled solutions, ensuring their accessibility, practicality, and safety in defense, warfare, analytics, research, and government, among others.
Uncover the forefront of AI as we highlight seven cutting-edge artificial intelligence companies making significant contributions in 2023. Explore their groundbreaking technologies, revolutionary applications, and transformative impact on various industries as these AI leaders pave the way for a smarter and more innovative future.
NOTE: The following list of companies is ranked in no particular order. The selection criteria are based on a variety of factors, including market capitalization, revenue, and overall industry impact. While they are highly regarded in the industry, plenty of other companies also offer exceptional products and services.
Microsoft
Photo by Gorodenkoff from Shutterstock.com / Official Microsoft Logo
Revenue: $53 billion (1st quarter revenue FY 2023)
Founded/established: 1975
Headquarters: Redmond, Washington
Microsoft, a well-established technology and software company, has gained recognition primarily for its popular Windows and Office product lines. Building upon this success, Microsoft has expanded its portfolio to include gaming suites, artificial intelligence, and cloud computing services.
With its extensive expertise, Microsoft has emerged as a leading force in the field of AI, offering top-notch solutions tailored to the needs of the military, federal government, and other technology-driven industries. The company also emphasizes the importance of responsible AI usage by promoting ethical frameworks, safety measures, and compliance with government regulations, aiming to prevent any misuse or potential pitfalls associated with AI resources.
Why Watch Microsoft in 2023
In November 2022, the Pentagon tapped into Microsoft's Azure Space's expertise to develop and upgrade space and ground-based communications systems for national security initiatives. On April 11, 2023, Microsoft and other AI and cloud computing companies working on this project introduced generative AI capabilities to support the Pentagon's effort in satellite imagery analysis.
Using GPT models' power, Microsoft Azure Space utilized a standardized geospatial catalog to generate current and real-time satellite imagery. This technology plays a crucial role in improving our understanding of space data and facilitating the development of robust space network infrastructures.
NVIDIA
Photo by TippaPat from Shutterstock.com / Official NVIDIA Logo
Revenue: $7.2 billion (1st quarter FY 2023)
Founded/established: 1993
Headquarters: Santa Clara, California
NVIDIA is widely recognized for its advancements in graphics processing units (GPUs), application programming interfaces (APIs), and hardware and software solutions for artificial intelligence. The company's offerings include gaming, data science, scientific research, mobile computing, and high-performance computing.
NVIDIA collaborates with other renowned technology companies to further enhance its AI capabilities for the federal government and private sectors. These partnerships aim to support different military, space, and defense missions while driving enterprise transformation, fostering innovation, and enabling organizations to adopt more forward-thinking approaches.
Why Watch NVIDIA in 2023
In August 2022, Octo partnered with NVIDIA to develop a roster of AI tools and technologies tailored specifically for federal government missions. Through this collaboration, Octo gains the ability to integrate NVIDIA's advanced computation technologies, enabling faster training and deployment of machine learning (ML) capabilities for federal government agencies. This accelerated implementation will contribute to the agencies' mission success in 2023 and beyond.
NVIDIA's AI offerings will prove invaluable in mitigating natural disasters, strengthening cybersecurity measures for high-profile government assignments, as well as efficiently managing and safeguarding crucial data throughout various operations.
Salesforce
Photo by PopTika from Shutterstock.com / Official Salesforce Logo
Revenue: $8.25 billion (1st quarter FY 2023)
Founded/established: 1999
Headquarters: San Francisco, California
Salesforce, a technology and software company headquartered in San Francisco, specializes in a broad range of cloud computing and AI solutions. Its offerings are specifically designed for sales, analytics, customer service, e-commerce, marketing automation, application development, and customer relationship management (CRM) functions.
Salesforce consistently innovates its cloud and AI solutions to drive enterprise growth, improve workflow, strengthen data storage and security, and tackle important government matters.
Why Watch Salesforce in 2023
In 2023, Salesforce is actively promoting a public sector trend focused on combating global warming through the implementation of artificial intelligence solutions. Since 2021, Salesforce has made a firm commitment to achieving net-zero residual emissions throughout its operations.
Salesforce unveiled its Sustainability Cloud 2.0, empowering customers to track and reduce their carbon emissions, thus transforming their businesses into sustainable and environmentally conscious enterprises. Through the utilization of AI tools and solutions, Salesforce remains committed to enhancing public safety, fostering equitable and healthy communities, and building a greener future for the next generation.
Amazon Web Services
Photo by jijomathaidesigners from Shutterstock.com / Official Amazon Web Services Logo
Revenue: $5.1 billion (1st quarter FY 2023)
Founded/established: 2002
Headquarters: Bellevue, Washington
Amazon Web Services (AWS) is a subsidiary of Amazon that specializes in offering engineering, cloud computing, AI, ML, e-commerce, digital streaming, and online advertising solutions to private and government organizations.
Given Amazon's widespread recognition, numerous government agencies have turned to AWS's comprehensive AI and ML services suite. These services have proven instrumental in bolstering their infrastructure models, addressing business challenges, mitigating fraudulent activities, establishing scalable ML operations, and optimizing overall business processes.
Why Watch Amazon Web Services in 2023
In a significant collaboration on February 21, 2023, Amazon Web Services partnered with C3 AI to provide artificial intelligence solutions tailored to address critical and complex challenges in the defense, intelligence, and government industries.
As part of this joint effort, AWS will integrate its powerful natural language processing service, Amazon Comprehend, with various C3 AI applications. This integration aims to enhance the accessibility of artificial intelligence for the public sector. By eliminating data silos, improving case efficiency, and unlocking enterprise analytics, the collaboration between AWS and C3 AI promises to drive transformative outcomes in these industries.
IBM
Photo by Quardia from Shutterstock.com / Official IBM Logo
Revenue: $14.25 billion (1st quarter FY 2023)
Founded/established: 1911
Headquarters: Armonk, New York
IBM, a global software and information technology leader, stands as one of the world's largest and most prominent IT companies. With a rich history of over 100 years, IBM has diversified its portfolio to include cloud computing, artificial intelligence, and nanotechnology solutions.
Through its extensive range of AI products and services, IBM addresses a wide array of real-time scenarios, including labor support, digital transformation, proactive IT management, cybersecurity, government applications, and AI infrastructure. These offerings empower clients to optimize their workflows, securely migrate critical data, and scale their workloads according to their specific requirements, thereby enabling them to stay agile and responsive in today's rapidly evolving technological landscape.
Why Watch IBM in 2023
IBM made an exciting announcement on May 9, 2023, introducing Watsonx, a groundbreaking AI platform designed to facilitate seamless integration of AI into company systems. The artificial intelligence platform marks a significant milestone, launching a decade after the original Watson AI program triumphed in a game of Jeopardy.
While the initial Watson AI platform demonstrated remarkable abilities in learning and processing human language, it proved too expensive for widespread enterprise use. IBM adopted GPT models to overcome this limitation and forged partnerships with open-source software development companies. These collaborations resulted in the development of a new Watson AI that is cost-effective, scalable, and sustainable in the long term.
Watsonx represents an enterprise-scale AI platform capable of training and deploying AI models, automating code generation through natural language processing, and harnessing various language models. Businesses can utilize these powerful features for different purposes, including the creation of new chemicals or addressing climate change concerns.
Intel Corporation
Photo by thinkhubstudio from Shutterstock.com / Official Intel Corporation Logo
Revenue: $11.71 billion (1st quarter FY 2023)
Founded/established: 1968
Headquarters: Santa Clara, California
Intel Corporation, widely recognized as Intel, stands as one of the leading developers and suppliers of a diverse range of technological components, including microprocessors, motherboard chipsets, integrated circuits, flash memory, graphic chips, semiconductor chips, and instruction set architectures.
With a strong focus on innovation, Intel leverages the power of AI, analytics, and cloud-to-edge technologies to enhance its engineering of computer chips. By integrating these cutting-edge advancements into their offerings, the company aims to deliver valuable and sustainable solutions tailored to the needs of various businesses. Intel's dedication to molding technology for the benefit of its customers underscores its commitment to driving technological progress and meeting evolving industry demands.
Why Watch intel in 2023
Intel is currently working on Falcon Shores, a new set of chips integrated with AI computing capabilities. These new chips will have 288 gigabytes of memory and support 8-bit floating-point computation, features suitable for businesses looking for more powerful chip processors.
Intel developed Falcon Shores to compete with other AI chipsets made by NVIDIA and AMD. The forthcoming AI chip processors will be available on the market in 2025.
Dataminr
Photo by vs148 from Shutterstock.com / Official Dataminr Logo
Revenue: $77.5 million (FY 2022)
Founded/established: 2009
Headquarters: Manhattan, New York
Dataminr is an AI company that specializes in delivering real-time alerts and solutions to support a wide range of sectors, including public and private organizations, as well as non-governmental organizations. With its headquarters in New York and eight additional offices across the country, Dataminr boasts over 900 employees.
Founded in 2009, Dataminr gained significant recognition in 2011 when it issued an alert about the death of Osama bin Laden 23 minutes before major news outlets reported the event. This milestone propelled Dataminr to become a trusted source of breaking news and alerts, leading to the development of its First Alert Technology. Today, first responders and prominent newsrooms rely on the AI alert platform to receive crucial notifications and effectively respond to emergencies and natural disasters.
Why Watch Dataminr in 2023
Dataminr remains dedicated to continuous innovation in its AI-enabled alert push systems, aiming to enhance intelligence relay and strengthen real-time initiatives. On April 30, 2023, the company introduced a new cybersecurity offering powered by AI called Dataminr Pulse for Cyber Risk. Dataminr Pulse for Cyber Risk.
Dataminr Pulse for Cyber Risk delivers advanced and customizable intelligence through its cross-functional suites. It provides capabilities such as cyber-physical convergence, vulnerability prioritization, digital risk detection, and external attack intelligence. These features enable sectors to receive seamless and up-to-date alerts on critical information, public health crises, and potential threats from adversaries. With unparalleled speed, scope, and accuracy, Dataminr Pulse for Cyber Risk equips organizations with the necessary tools to effectively mitigate cybersecurity risks and stay ahead of emerging threats.