Event Evaluation: How to Know Your Event Was a Success
Being an event planner and organizing events is not an easy job; it takes a lot of patience, focus, courage, determination, and other characteristics to successfully provide attendee satisfaction and a fantastic experience to the business participants.
More often a new event organization thinks that the event is over once their last guest leaves, it is too good to be accurate, but things go the other way around. In addition, ticket sales, registration numbers, and a number of attendees is not an indicator of what makes the event successful.
To successfully find out the outcome of the event, it is crucial to do a post-event evaluation. But what is event evaluation? Keep reading until the end because today, in this article, we will be talking about event evaluation and some other points and process that aligns with it.
What is event evaluation?
Event evaluation is one of the most challenging parts of event management. Event evaluation is key to measure if you meet your event objectives, purpose and documenting all the lessons learned to improve the performance for the next event.
The results of your post-event evaluation process can be used to generate public relations (PR), encourage more attendees, and improve engagement with the customer. They can also be used to convince sponsors, companies, or stakeholders to support your upcoming events.
One frequently asked event organizing question is, "did the guests or attendees enjoy the event?" If yes, then you have little things to follow up about the event. But if they did not enjoy it, then you surely need to collect feedback and all the information to thoroughly evaluate the event and measure where you lack the most. Perhaps, it is much more complicated to evaluate the event than actually handling it.
What is the importance of event evaluation?
Event evaluation is not just another workload for you to do. This comprehensive yet straightforward task gives a lot of important information to your end. Here are some of event evaluation's importance:
Brand Image
Post-event surveys allow you to see how accurate your event management and planning went. This can also help measure if you increased or decreased your brand image or brand awareness towards your target audience.
This information also provides you with valuable feedback that can help to provide justification for your current sponsor and other organizations you want to work with for future events.
Checking the completion of event goals
After the event, sending out post-event survey questions is essential for gathering information and feedback to evaluate whether you meet the objectives and goals of your event and learn about your attendees' expectations and needs.
You can use the post-event survey information to create new marketing strategies, sales, logistics, retain customers, clients, sponsors, come up with the best approach and build more smart goals and future businesses.
Better relationship with the sponsor
For your sponsor, they need to know how successful the event was. Like you, they also need to have good brand recognition, enhance their brand value, and create positive public relations.
In the end, event sponsors and partners would like to see their Return of Investment (ROI). With event evaluation, you can justify the outcome of their resources with the data and analysis you have in hand.
How do you evaluate an event?
You can evaluate an event in a variety of ways. Each method can deliver fantastic results and key performance indicators (KPI).
The following are some ways to gather data you may use in post-event evaluation:
Attendee feedback
The most relevant input will come from those who attend your event. Attendee responses are an essential report of an event's success.
Asking the attendees about the event will provide you with their impressions and feelings about it. You can gather all the data through post-event surveys, social media queries, email follow-ups, or other methods.
Avoid long, complicated, and confusing questions.
Only include brief, detailed questions that capture genuine comments and show how visitors feel about the event. Using a 1-10 scale form, for example, provides meaningful feedback in the report. Rather than asking, "How was the event?" you may ask "On a scale of 1 to 10, how successful do you believe the event was?" As a result, participants will find it easier to complete and more measurable.
Social media mentions
Social media networking and media coverage may be a valuable venue for sourcing feedback, both positive and negative. Make sure you have a unique hashtag and encourage people to use it.
Examine social media input from participants after the event and integrate it into your overall post-event evaluation for this information could be quite useful.
When social media is buzzing, it indicates that your guests and target audience is paying attention. Pre-event events, teasers, and announcements can all help to build excitement before the event. Meanwhile, to stay in touch with your audience after the event, you can broadcast video interviews and audio-video recordings recalling the funniest moments.
You may provide a variety of measures based on the criteria you establish with the right social media management tools. You can measure how many times the event or sponsor's name was mentioned, as well as how many times the hashtag for your event was used and many more.
Profit and loss
The effectiveness of your event management is determined by the relationship between the budget you spend on event planning and the income earned.
Calculate expected cost vs. estimated revenue during the event planning stage, as well as actual cost vs. actual revenue after the event, to track your financial results.
This way, you'll have the data you need to analyze your budget planning. Keep in mind, though, that monetary revenue isn't always the best sign of an event's success. If your primary goal is to increase sign-ups, for example, some budget uncertainty may be okay if it helps you achieve your objective evaluation.
What survey tools to use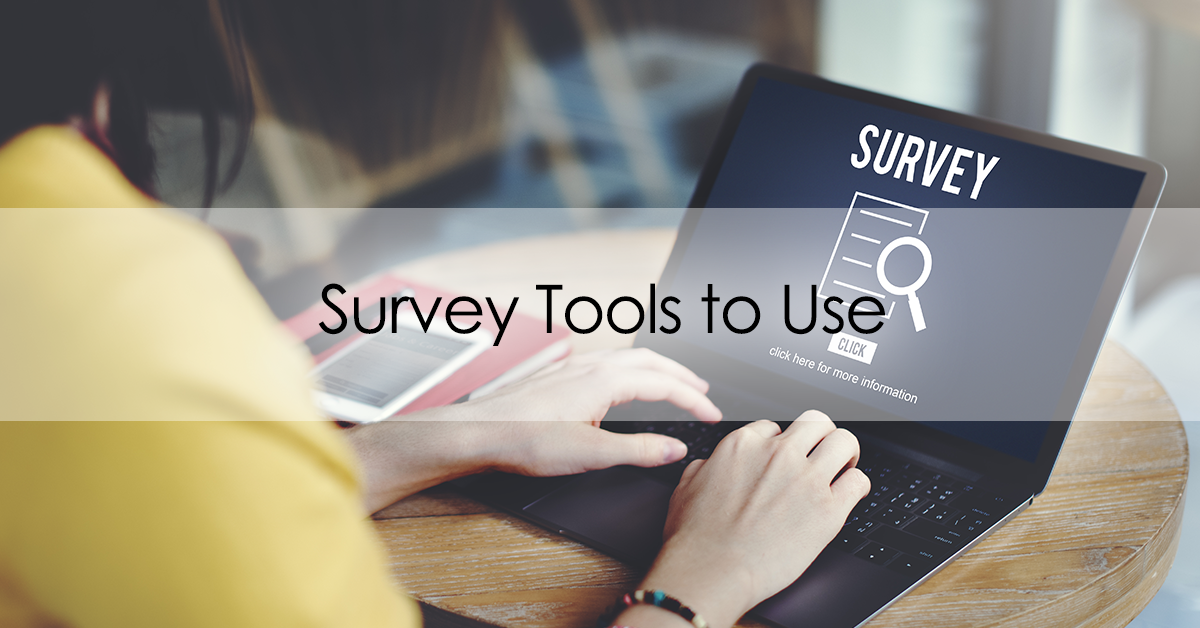 Google Forms
Google Forms is software made by the Google Limited Liability Company. This software is one of the most extensively used online platforms by numerous institutions, as well as many event planners.
Google Forms has Personal and Business versions. But both of these extracts the data from google forms to google sheets.
Survey Monkey
Survey monkey offers a library of around 200 survey templates and questions that have been professionally prepared. Their form can be directly sent to email and even let the people take it in Facebook messenger.
The forms are displayed in semi-customizable graphs. However, the free versions do not contain many features and are only suitable for ten questions and 100 respondents.
For higher customization and extra respondents, the website offers paid versions that you would like to purchase.
Typeform
According to their website, Typeform creates forms and surveys that people enjoy answering. Typeform's surveys are very user-friendly and easy to understand. When using surveys forms from Typeform, respondents can fill up the survey form on the event organizer's website or right in front of their email.
However, take note that the website has premium accounts that give you access to control more question logic and data analysis. Consecutively, the premium versions give more than 100 responses per month.
Timing is everything
The review of the event's outcomes nor success and the techniques used to attain the desired objectives is the final process of event management. The primary goal of event evaluation is to identify good and bad practices in order to enhance future performance, whether in terms of financial performance, environmental effect, or overall event operation.
In producing event evaluation, timing is everything. Sending an email after the event asking for attendees' opinions is acceptable. Also, you might use the traditional pen and paper method during the event to instantly get their feedback.
Being one of the event organizers, it is important for you to meet objective evaluations whether before or after the event. This will not just help you to grow as a planner but also enhance your business value and success.