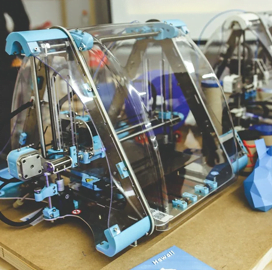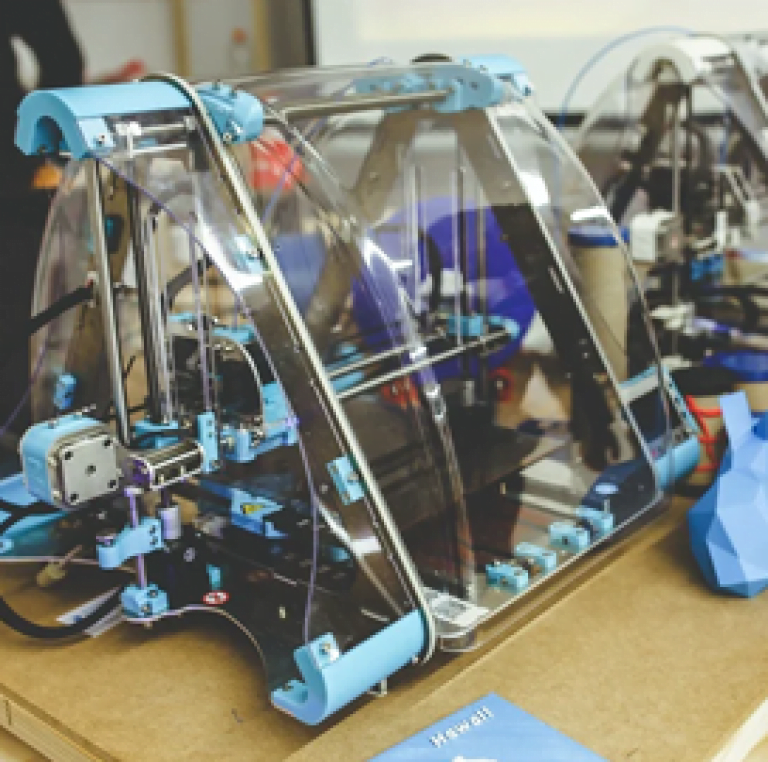 3D printing
Five 3D Printing Executives in GovCon
Additive manufacturing is a viable alternative to conventional manufacturing methods, according to AMFG, a developer of software for 3D printing workflows. It allows for rapid production of prototypes for much lower cost and the correction of product flaws early on in the design process.
The technique is being used across the government for a wide range of applications, including creating livable and workable lunar structures in support of NASA's Artemis program and developing military systems such as the Navy's Nibbler drone.
More recently, the Department of Veterans Affairs activated a 3D printing network to fight the COVID-19 pandemic. The agency, together with the Food and Drug Administration, National Institute of Health and global innovators, mobilized the necessary resources to meet the demand for personal protective equipment like face shields, masks and ventilators.
The Potomac Officers Club — a division of Executive Mosaic — presents five government contracting executives advancing 3D printing practices in their respective companies.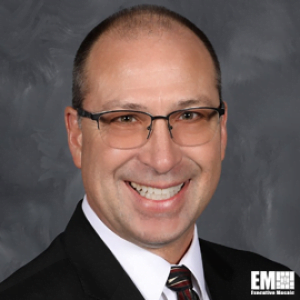 Buck Helfferich has been serving as the president of Agile Additive since November 2018.
He leads a Pennsylvania-based 3D printing company that specializes in rapid prototyping and high-volume end-use parts manufacturing.
A seasoned contract manufacturing executive, Helfferich is knowledgeable in facility automation, sensors, robotics and instrumentation, and well versed in various manufacturing standards, according to his LinkedIn profile.
Before joining Agile Additive, he had a nearly six-year tenure as president of Tronix, a manufacturing consultancy offering advisory and implementation solutions to manufacturers, distributors and their supply chains.
Prior to that, he spent three years as president and chief operating officer of Accrotool, a full-service contract manufacturer of engineered metal products. The company's services include custom metal fabrication, laser processing, metal stamping and specialized welding.
Helfferich also had a three-year stint as president of Tach Technologies. He founded the company in 2008 as an electronic contract manufacturing company that develops prototypes of small-run, quick-turn and kit-build printed circuit board assemblies.
The executive spent much of his career working for Advanced Manufacturing Technologies, a producer of electronic manufacturing solutions.
He started out as the operations director of American Auto-Matrix, which designs and manufactures smart building automated controls for heating, ventilation, and air conditioning and critical environment systems.
Charles Hull serves as executive vice president and chief technology officer at 3D Systems, a commercial additive manufacturing company he co-founded in 1986.
3D Systems offers metal, plastic, metal casting, dental and jewelry 3D printers, in addition to software for reverse engineering, design, inspection and various other applications.
Hull is the inventor of stereolithography, a commonly used 3D printing technology that creates models and patterns in a layer-by-layer fashion, 3D Systems said.
In its earliest days, stereolithography was used in research and development laboratories and tool rooms, according to the National Inventors Hall of Fame.
The technology now has a wider range of applications and has been used for sports shoes, aircraft components, artificial limbs, artwork, musical instruments and clothing.
In 2014, Hull was inducted into the National Inventors Hall of Fame and was awarded the European Patent Office's European Inventor Award in the non-European countries category.
He also received the Manufacturing Leadership Lifetime Achievement Award from Frost & Sullivan's Manufacturing Leadership Council.
Before co-founding 3D Systems, Hull spent six years as VP of engineering at UVP and 10 years as an engineering manager at DuPont.
Hull earned a bachelor's degree in engineering physics from the University of Colorado, an honorary doctorate in engineering from Loughborough University and an honorary doctorate in science from the University of Colorado.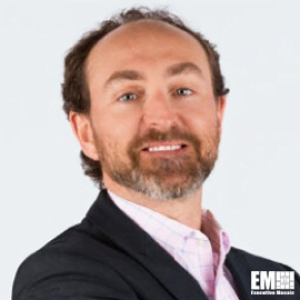 Jonah Myerberg is the chief technology officer and co-founder of Desktop Metal, a Burlington, Massachusetts-based company that manufactures 3D printing systems.
Myerberg co-founded Desktop Metal in 2015 with the objective of reinventing how engineering teams produce metal and composite parts, from prototyping through mass production.
He also established Landsdowne Labs, a corporate spinoff of Langer & Karp Labs that develops advanced materials for injury prevention, and Boston Impact, which offers contract engineering consulting services, according to his LinkedIn profile.
Previously, Myerberg worked for Renovo Motors. As the automotive data company's director of energy storage systems, he led the development of high performance cell, module and battery pack strategies for high performance motorsports, military and commercial applications.
He also had a brief stint as the engineering deployment director of water industry company Gradiant Corporation. During that time, he was responsible for the operation of large-scale water desalination plants in Texas fracking sites.
In addition, he is the former technology director at A123 Systems, where he was in charge of lithium-ion cell, module, pack and battery system development.
Earlier in his career, he held engineering positions at Bose Corporation, Black and Decker, and EDS Unigraphics.
Myerberg completed his undergraduate studies at Lehigh University before earning a master's degree in mechanical engineering and manufacturing from Johns Hopkins University.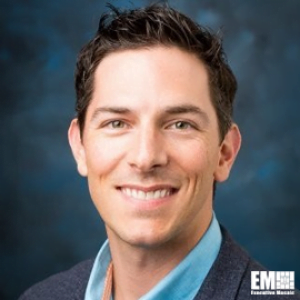 Matt Sand is the president of 3DEO, a Los Angeles, California-headquartered company that provides metal 3D printing technology designed for serial production.
Sand has been president of the metal additive manufacturing company for more than five years, according to his profile posted on LinkedIn.
He began his professional career as a communications officer in the U.S. Air Force, where he spent more than two years.
In 2007, Sand joined Qualcomm as a senior information technology engineer and was named project manager for the QGOV business unit, which was responsible for IT projects.
After two years at Qualcomm, he moved to the Entrepreneurs Institute as a director.
Sand spent one year at the institute before joining Originate as vice president of strategy.
In 2013, Sand co-founded a customized book coaching service called Author Accelerator, which helps writers turn their ideas into books by providing feedback, accountability and support.
His career also includes teaching at universities, including the University of California at Los Angeles.
Sand began teaching at UCLA in 2012, with a focus on entrepreneurship courses, including business plan development, venture initiation and doing business in the U.S.
Sand sits on the board of directors of vaccine company InvVax, where he formerly served as CEO.
The 3DEO president is a graduate of Tulane University with bachelor's degrees in computer science, mathematics and political science.
He also holds a master's degree in entrepreneurship from UCLA's Anderson School of Management, his LinkedIn profile shows.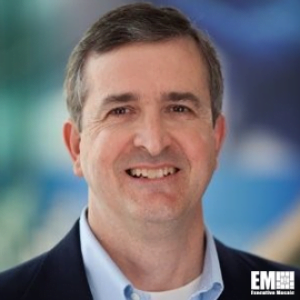 Victor Gerdes is the director of the 3D printing computer-aided manufacturing solutions product management team at 3D and additive manufacturing company Stratasys.
In the role, Gerdes is responsible for product strategy, customer engagement, setting and delivering roadmaps, and collaborating with partners.
Gerdes joined the Cambridge, Massachusetts-headquartered company in 2019 from PTC, according to his profile posted on LinkedIn.
Gerdes spent 22 years at digital solutions provider PTC, most recently as vice president of product management for the company's Vuforia augmented reality products.
He led the product management efforts for various PTC solutions, including the ThingWorx Studio AR Experience, WindChill and ThingX.
He joined PTC in 1996 as a data management specialist. After a year, he was promoted to the position of manager of software quality assurance and progressed into various managerial roles.
Prior to PTC, Gerdes spent seven years at Stevens Institute of Technology. His roles at the institute include working as an adjunct assistant professor within the Mechanical Engineering Department.
He also served as a project engineer and engineering process consultant within the Design and Manufacturing Institute.
Gerdes holds a bachelor's degree and a master's degree in mechanical engineering from Stevens Institute, with a focus on mechanism design.
He also holds a business administration certificate from Babson College, a Wellesley, Massachusetts-based institution with a focus on entrepreneurship education.
ABOUT POTOMAC OFFICERS CLUB
The Potomac Officers Club is owned and operated by Executive Mosaic. Since 2002, Executive Mosaic has been a leader in media and exclusive senior executive networking programs primarily targeted to the U.S. federal government contracting (GovCon) marketplace. In addition to connecting executives of consequence into a fabric of like minded communities, the company's growing cross-media platform serves as a leading source of news about the people, policies, trends and events shaping the nation's GovCon sector.
Category: Articles
Tags: 3D printing additive manufacturing