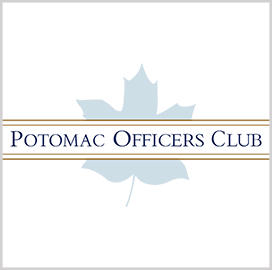 Client deal
Five Account Executives Sealing Deals in GovCon
When it comes to advertisement and sales, companies employ a wide variety of talent to fulfill their clients' needs. The creative director, art director, copywriter and graphic designer all play critical roles – but the account executive is the star of the show. Today, their role has become a mix between sales and day-to-day account management, and they are responsible for keeping clients updated on new developments and growth roadmaps.
Account executives had to immerse themselves in emerging technologies and digital trends even as far back as the 1980s. According to Belo + Company, the role of the account executive was borne out of the need for companies to customize their services to fulfill the nuanced requirements of individual clients.
The Potomac Officers Club – a division of Executive Mosaic – features five account executives supporting clients from the federal government and the military.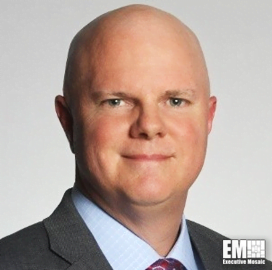 Richard Durand, a Potomac Officers Club member, has served for four years as AT&T's client executive vice president. He is a senior manager responsible for business strategy, new business development and management and execution of existing programs that support the national security community.
Prior to his national security duties, Durand was a senior program manager responsible for large information technology, network service and professional service efforts for AT&T's government solutions unit.
He was responsible for overall leadership and program management, including oversight and support of program technology implementation and execution.
Durand served for four years as a senior system engineer, acting as a technical leader for a project supporting one of AT&T's clients in the Washington Metro area.
He began his career at AT&T in June 1986 as an associate who provided administrative and business operations support across various company assignments.
Starting June 1991, he served as a tech support specialist providing general IT support functions to AT&T's billing operations organization.
Prior to AT&T, Durand served for 10 years as a meteorological and oceanographic technician for the U.S. Navy. He primarily served in facilities based in the Continental United States.
As a unit data processing petty officer, he provided computer network and end-user desktop support. He held the rank of petty officer second class before being honorably discharged in September 2000.
Durand earned a master's degree in management from Liberty University and a bachelor's degree in computer systems networking and telecommunications from Strayer University.
He also studied strategic leadership and management at the University of Illinois at Urbana-Champaign.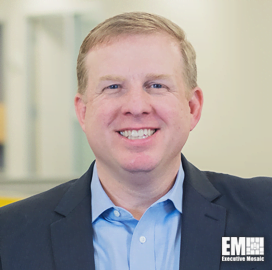 Harold Poston serves as Octo Consulting's vice president for Department of Defense accounts, a role he has held since October 2019.
He holds profit and loss and growth responsibilities for the DoD business, in addition to being responsible for leading the company's support to defense customers.
Poston has more than 20 years of experience leading major programs and capturing businesses in the areas of information transformation, enterprise system integration, information technology strategy and agency transformation.
His specialties include IT program management, chief information officer support services, strategic planning, knowledge management, risk management, data management, service-oriented architecture, portfolio management, organizational analysis and enterprise integration,
Before he joined Octo Consulting, Poston served as a principal at Booz Allen Hamilton for over a decade and led the company's IT and transformation efforts across the Military Health System.
Poston served for nine years as a signal officer for the Army, with deployments to South Korea, Europe and Iraq.
According to Octo, Poston has served in business development and operations capacities throughout his tenure and has directly managed numerous large-scale military and military health programs.
The most recent of such projects was a $250M deal to support the DoD's worldwide deployment of its new electronic health record system.
Poston earned a bachelor's degree in business administration from The Citadel and holds design thinking and professional innovator certifications from the International Association of Innovative Professionals.
Headquartered in Reston, Virginia, Octo is an IT and services company that specializes in supporting the federal government's modernization efforts.
Octo's specialties also include Agile engineering, user experience design, business analysis, coding, enterprise application, cloud, information assurance and master data management, among others.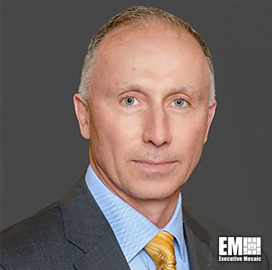 William Bender, a Potomac Officers Club member and a retired U.S. Air Force lieutenant general, is Leidos' strategic account executive for government relations and is responsible for providing and maintaining relationships with public sector clients.
He oversees accounts in various areas, such as defense, intelligence, civil federal and health account executives, and the field officer manager program.
During Bender's tenure, Leidos secured a potential five-year, $445M contract to provide IT support for the Air Force's classified and unclassified networks. The company is tasked to carry out various IT services at the agency's locations within the National Capital Region, including the Pentagon building, Joint Base Andrews and Joint Base Anacostia-Bolling.
Before joining the Leidos, he was the chief information officer in the Office of the Secretary of the Air Force. During his three-year stint from September 2014 to August 2017, he was responsible for 54,000 cyber operations and IT professionals around the world, as well as an IT portfolio worth $17B.
Additionally, Bender served as the senior authority for the IT investment strategy and oversaw the networks and network-centric policies, communications, information resources management and information assurance for the agency.
Prior to the role, he was deputy chief for the Office of Security Cooperation-Iraq, an organization that performs security cooperation and assistance activities in support of U.S. diplomatic relations with the Iraqi government.
His 34-year career in the agency also includes serving as chief operations officer leading the operations, training and readiness of 20,000 workforce, as well as executive staff director and joint duty officer to European Command and U.S. Transportation Command Commanders overseeing theater-wide and global logistics operations.
Bender was commissioned in 1983 after graduating from Manhattan College with a bachelor's degree in electrical engineering. He earned his master's degrees in national strategic studies from the U.S. Army War College and in business administration in business and aviation management from Embry-Riddle Aeronautical University. He also received a certificate in professional education for senior leader executives from the John F. Kennedy School of Government, Harvard University.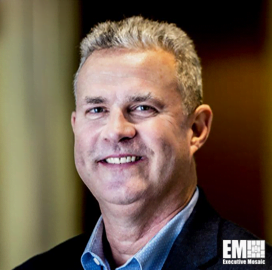 J. Warren Stembridge has served as senior vice president and senior account executive for intelligence for national security solutions at government contractor PAE since February 2017.
In the said role, he is involved in providing various mission and operational services to the intelligence community, including training, facilities, operations and security support to local and international operations.
Stembridge, who worked at the Central Intelligence Agency for 32 years, was awarded the Distinguished Career Intelligence Medal in 2018 in recognition of his work with customers in the IC sector and for his record of service to the agency.
During his tenure, the business unit acquired in 2018 a $41.6M contract to work with the U.S. Navy for the demonstration and assessment of military technologies. In particular, the segment is tasked to provide services that support warfighter workshops, analysis of warfighting concepts, readiness meetings and planning for technology demonstrations.
In addition, the division landed in 2019 contracts worth over $1.1B to provide government clients with national security-related services.
PAE was also awarded in the same year three contracts supporting the IC amounting to at least $500M. Two of the deals entail the delivery of operations, maintenance and logistics services in the next 10 years. The third is a five-year term agreement that offers security adjudication support with the IC in sensitive-mission services.
Before joining PAE, Stembridge was an officer in the CIA, holding positions of expanding responsibility. He handled the full life cycle of support services, including supply chain management and delivery, in support of mission operations and training in the U.S. and Europe. His most recent position in the organization was deputy director of the Office of Congressional Affairs.
Stembridge earned his bachelor's degree in political science from the University of Georgia. He holds various senior executive leadership and management certifications, including the National Defense University's Capstone program.
Christopher Tersigni serves as the federal law enforcement account executive at SOS International. He is a senior-level leader supporting corporate growth.
SOSi is a technology and services integrator in the aerospace, defense and government services industries with a portfolio of military, logistics, intelligence, software and cybersecurity offerings.
Tersigni is a former special agent who spent 28 years in the Department of Justice's Drug Enforcement Administration. He most recently served as a special agent in charge, directing a team of about 500 personnel focused on supporting national security.
Many of his roles at DEA involved providing de-escalation and de-confliction support. He has served in DEA's Office of Special Intelligence, Atlanta Field Division, Special Operations Division, Miami Field Division and New York Field Division.
The SOD is a multi-agency operational coordination and de-confliction center with representation from 34 agencies in federal and state law enforcement, the Intelligence Community, the Department of Defense and foreign partner nations.
Tersigni was also the assistant special agent in charge of the Europe/Asia/Africa section and the special projects section at SOD.
As the deputy assistant administrator at DEA's OSI, Tersigni oversaw the collection and dissemination of operational and tactical intelligence in support of drug trafficking investigations globally.
He joined DEA as a special agent at the agency's Long Island district office. Tersigni conducted investigations involving numerous complex poly-drug trafficking organizations.
Tersigni began his professional career as a security police officer at Brookhaven National Laboratory.
He earned a bachelor's degree in criminal justice and political science from John Jay College and studied executive leadership development at the University of Notre Dame's Mendoza College of Business.
ABOUT POTOMAC OFFICERS CLUB
The Potomac Officers Club is owned and operated by Executive Mosaic. Since 2002, Executive Mosaic has been a leader in media and exclusive senior executive networking programs primarily targeted to the U.S. federal government contracting (GovCon) marketplace. In addition to connecting executives of consequence into a fabric of like minded communities, the company's growing cross-media platform serves as a leading source of news about the people, policies, trends and events shaping the nation's GovCon sector.
Category: Articles
Tags: account executive advertisement AT&T Richard Durand Belo + Company Department of Defense emerging technology govcon government contracting Harold Poston intelligence Leidos Octo PAE sales SOSi Christopher Sersigni Warren Stembridge William Bender