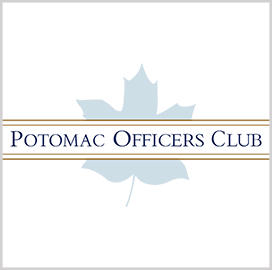 Business intelligence
Five Business Intelligence Execs in the Public Sector
The 2008 financial crisis devastated the public sector as even the most influential financial institutions struggled to survive. Such economic meltdowns emphasized the importance of business intelligence and financial data analytics. As Aberdeen Group's research showed, the most successful public-sector institutions are the ones that have invested in efficient data capture, information assembly and insight delivery.
Research also demonstrated that a lack of visibility is what has been driving the public sector to adopt tools like business intelligence. But intelligence is only as good as how much it is leveraged. As the number of data sources increases over time, so does the danger of falling for poor intelligence integration.
The Potomac Officers Club – a Division of Executive Mosaic – features five executives leading the business intelligence practice of successful public-sector institutions.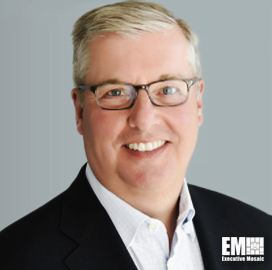 Mike Corkery serves as the president and CEO of Deltek, a software company that delivers intelligence, management and collaboration solutions. He leads a global team of more than 3K employees and serves over 30K customers worldwide.
Corkery is chiefly responsible for Deltek's mission of delivering premier enterprise software, information solutions and consulting services to project-based businesses around the world.
With over 20 years' worth of experience in technology firms, Corkery has helped drive financial and operating results and processes for local, regional and national businesses.
Since he took on the CEO role in November 2012, Executive Mosaic has inducted him twice into the Wash100 list, a selection of industry and government leaders who show skills in leadership, innovation, reliability, achievement and vision. The Northern Virginia Technology Council also named him Private Company CFO of the Year in 2013.
He currently serves as a group executive of software at Roper Technologies and is a board member at Year Up National Capital Region, the Northern Virginia Technology Council and the ACEC Foundation, where he also serves as executive committee treasurer.
Corkery was the chief financial officer and acting CEO of ICO Global Communications before he joined Deltek as CFO.
His other past credits include CFO at Current Group, vice president of operations finance at Nextel Communications, CFO at Berliner Communications, VP of market finance at XO Communications and VP of business planning and analysis at AT&T Wireless.
Corkery earned a bachelor's degree in accounting from St. Bonaventure University and an executive leadership development certification from The McDonough School of Business at Georgetown University.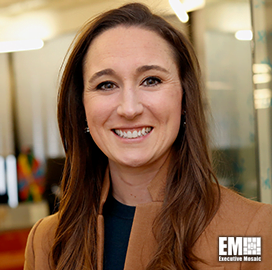 Tara Murphy Dougherty serves as the chief executive officer at Govini, a company headquartered in Arlington, Virginia, providing data science, analytics software, supply chain risk management and machine learning services to the public sector market.
Daugherty succeeded Chris Taylor in January 2020 and was the organization's president for national security practice for nearly two years, overseeing growth, strategy and work with federal customers.
During her tenure, the organization secured a potential five-year, $400M indefinite-delivery/indefinite-quantity contract from the Department of Defense for data access and analysis support. Under the agreement, the company is tasked to provide the DoD offices access to its dataset to assist the agency in cost-savings efforts and enhance operational performance.
Dougherty said the dataset will help DoD reduce the need for external consultants. She added that the contract places data directly in the hands of the subject matter experts who work within the agency and the services.
In October, she was selected as a board of director member at the National Defense University Foundation and will serve on the Development Committee responsible for the organization's level of partnership, programmatic and resource management support to the university.
Mike Manazir, NDU Foundation board chairman and a retired rear admiral, said Dougherty's national security expertise, along with her insights on the emerging technologies and capabilities, will be essential to the organization's future national security leaders.
Before joining Govini in February 2018, Daugherty served in several organizations taking on various roles. For four years, she was part of the business development unit at Palantir Technologies, a Colorado-based public company established in 2003 offering data integration, big data, enterprise software and data engineering.
From June 2010 to December 2013, Dougherty was the chief of staff for global strategic affairs in the Office of the Secretary of Defense and was previously a policy analyst for weapons of mass destruction nonproliferation.
Dougherty earned her bachelor's degree in international affairs from the Georgia Institute of Technology and a master's degree in security studies from Georgetown University.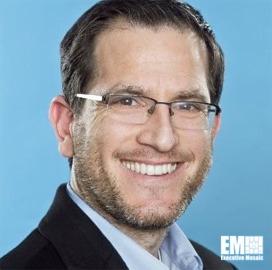 Amir Orad is the CEO at Sisense, a New York-based IT software company established in 2004 focusing on areas such as business intelligence, predictive analytics, machine learning and artificial intelligence.
Specializing in big data, cybersecurity and financial technology, Orad is an entrepreneur who helps startups with their funding, business operations and mergers and acquisitions activities.
The organization has secured SOC 2 Type 2 certification for its cloud-managed service and security recertification of other compliance standards, including ISO 27001, the Health Insurance Portability and Accountability Act and the Health Information Technology for Economic and Clinical Health Act.
The certification provides a third-party technical report, ensuring customers that the company's information security measures match with industry standards. The ISO 27001 compliance verifies the oversight of information security management to maintain customer data integrity and confidentiality.
Before joining Sisense in February 2015, Orad served for more than four years as the CEO at NICE Actimize, a New-Jersey-based financial crime analytics software company that monitors customers' financial transactions for insider trading, market abuse, cybercrime, payment fraud and money laundering.
Previously, he was the organization's executive vice president for product and chief marketing officer, responsible for product management, channel sales, marketing and business development.
Orad was the co-founder and executive vice president for product and chief marketing officer at Cyota, a cybersecurity and automation company that offered security services for its more than 100 million online users. RSA Security acquired the business in 2005 for $145M, and Orad was named vice president for marketing, holding the position for one year until December 2006.
He began his career as a technology expert in areas such as data mining, security, robotics and communication. From 1994 to 1999, he served as the head for R&D at IDF, overseeing the research aspects of the company's hardware and software products.
Orad graduated from Tel Aviv University with a bachelor's degree in computer science and earned his master's degree in business administration from Columbia University.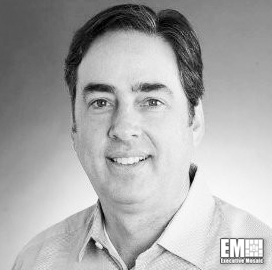 Tom White is Snowflakes' director for public sector partners, in charge of recruiting and signing services partners for the federal and the selling to state, local and education markets.
Specializing in data analytics and warehouse, cloud data platform and big data, he has more than 20 years of experience in strategic partnerships, business development and channel programs for the public sector customers.
Headquartered in San Mateo, California, Snowflake is a cloud-based data-warehousing company established in 2012. The public company offers cloud-driven data storage and analytics services for the government and commercial sectors.
During his tenure, the organization partnered with Atrium, an artificial intelligence consultancy, to expand its AI-based data extraction services for enterprise customers. Snowflake's cloud data platform is seen to advance Atrium's service offerings and allows users to increase their investments in business intelligence.
Atrium CEO and co-founder Chris Heineken said Snowflake helped Fortune 1000 companies migrate vital analytics workloads from on-site data warehousing solutions to cloud infrastructure. He added that the company will consider upgrading Snowflake's consulting partner network by developing services meant for predictive analytics and machine learning use cases.
Before joining the company in February 2020, White served for three years as business development director for public sector at Elastic, a search and a software-as-a-service company based in Mountainview, California.
Previously, he was the senior director for business development for MapR Technologies, an IT software company based in Santa Clara, California, providing an AI-based data platform for enterprise clients. For over three years, he was responsible for the management of the organization's partner channel and for the development of best practice guidelines for financial services firm SI Partners.
Early in his career, White served in several companies in various capacities. He was the public sector business development executive at Information Builders, a director for strategic alliances at Stellent, the vice president for business development at iGov and a director for European business at BTG.
White graduated from the University of Maryland and holds an executive education certificate from Wharton Business School.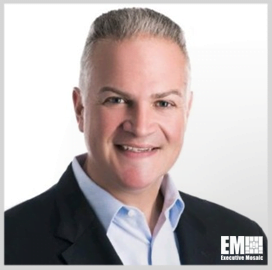 Kevin Davis joined Databricks as vice president for the public sector in 2018, responsible for helping agency customers use artificial intelligence via the combination of data and machine learning approaches in a single network.
He brings more than 25 years of experience in technology sales and is tasked to address the customers' requirements for the organization's Unified Analytics Platform.
During his tenure, the Centers for Medicare and Medicaid Services Innovation Center introduced the use of the company's analytics platform in the Azure for Government cloud to simplify health care payment and delivery in the U.S.
Data management company NewWave offered the cloud-native data processing capability for CMMI in line with the health care agency's goal of re-envisioning its technical infrastructure, particularly the development of new payment and service delivery models.
Donghwa Kim, vice president of engineering at NewWave, said Microsoft and Databricks were vital in delivering a technology and data experience that is seen to take advantage of elements meant to be optimized in cloud-based tools.
Before joining the company, Davis was vice president for public sector at Splunk, a 17-year old public company based in San Francisco, California, focusing on machine data to operational intelligence service. For four years, he helped the organization form its first public sector team, which experienced an average of 40 percent annual growth under his leadership.
He previously spent nine years at Oracle as area vice president for the Department of Defense sales unit, running its technology business with the agency.
Early in his career, Davis served in several companies taking on sales roles. He was the director for federal sales at Borland Software for more than two years, a public sector field sales manager at Macromedia for over three years and a sales representative at MRO Software for two years.
He graduated from Boston College with a bachelor's degree in marketing.
ABOUT POTOMAC OFFICERS CLUB
The Potomac Officers Club is owned and operated by Executive Mosaic. Since 2002, Executive Mosaic has been a leader in media and exclusive senior executive networking programs primarily targeted to the U.S. federal government contracting (GovCon) marketplace. In addition to connecting executives of consequence into a fabric of like minded communities, the company's growing cross-media platform serves as a leading source of news about the people, policies, trends and events shaping the nation's GovCon sector.
Category: Articles
Tags: Aberdeen Group Amir Orad business intelligence data science Deltek Executive Profiles finance govcon government contracting Govini Kevin Davis Mike Corkery public sector Sisense Snowflake. Databricks Tata Murphy Dougherty Tom White