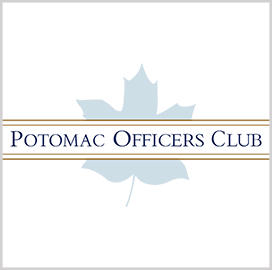 Government contracting
Five Business Operations Executives in GovCon to Watch
Business operations can refer to a broad range of activities, including business planning, financial modeling and proposal development.
Corporate Finance Institute, a business and finance education platform, defines business operations as day-to-day activities aimed at extracting value from a company's assets and ensuring that revenues cover expenses.
The Potomac Officers Club—a division of Executive Mosaic—features five business operations leaders in the government contracting sector.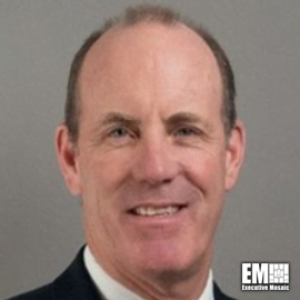 Dave King is the senior vice president of operations at Science Applications International Corp.
In his current leadership position, he is responsible for all aspects of leading and growing a more than $4 billion/$500 million annually business portfolio providing the full spectrum of IT services to multiple U.S. federal civilian agencies, according to his LinkedIn profile.
King has nearly 19 years of professional experience, all of which were spent with SAIC. He started as a strategic corporate development staff member, a role where he advised the CEO and senior executives on business strategies. He then became the director of business development. He was also a senior program manager, responsible for the daily operations of the NASA UNITeS program, and the manager of the Department of State's Vanguard program, a 10-year, $2.5 billion FFP Information Technology Program.
The SAIC executive holds a master's degree in computer science from the Naval Postgraduate School and a bachelor's degree in mechanical engineering from North Dakota State University.
SAIC offers mission support, information technology, logistics and other technology solutions and platforms to defense, Intelligence Community, space and health services clients. It is headquartered in Reston, Virginia, and has multiple offices across the continental U.S.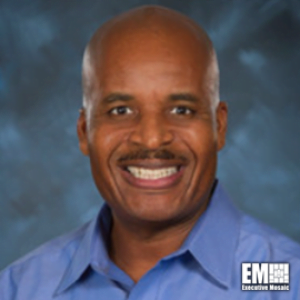 Byron Green is the vice president of global operations at L3Harris Technologies. He has been with the company since July 2019.
Green is responsible for strategic business planning and performance execution objectives for the company's global operations. He supports enterprise objectives and ensures that the company will achieve optimum efficiency and profitability.
The L3Harris official's responsibilities include product assurance and production quality, supply chain management, manufacturing and manufacturing engineering, and environmental health and safety, according to Green's LinkedIn profile.
He was the vice president of manufacturing at Whirlpool Corporation before joining L3Harris. In this leadership role, he led production operations and manufacturing engineering of all Whirlpool appliances in North America and oversaw 14 manufacturing sites and over 25,000 team members.
He started his professional career in 2002 at the Chrysler Group, now doing business as Stellantis, the successor to Fiat Chrysler Automobiles. At FCA, he served in various vice president roles, the last one being VP of manufacturing for the company's vehicle assembly operations.
Green holds a master's degree in engineering management from the University of Detroit Mercy and a bachelor's degree in electrical engineering from Kettering University.
L3Harris Technologies offers autonomous systems, command and control, electronic warfare and other technology solutions to defense, commercial and civil clients. It is headquartered in Melbourne, Florida, and has multiple offices within and outside the U.S.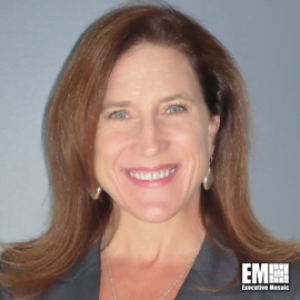 Mary Jo Lampe serves as vice president at Battelle, providing business development operations leadership for the organization's applied science and technology business.
Battelle is a science and technology organization that provides research and development, design and manufacturing services to stakeholders in the national security, health and life sciences, energy and environmental sectors.
As VP, Lampe offers leadership in proposal development to drive Battelle's work in the national security, health, environment and infrastructure programs, according to her LinkedIn profile.
Prior to joining the organization in March 2021, Lampe served as CEO and principal consultant at Optume, a provider of consultancy services to companies seeking to optimize their business development strategies.
Lampe said that Optume supported both small and large organizations, including a client in the aviation training industry seeking training on capture and price-to-win.
Optume has also helped companies secure work with government bodies such as the Department of Defense and the Intelligence Community.
Lampe previously served as director of market and business development for Science Applications International Corp.'s cybersecurity business unit.
She was also VP of strategic marketing and communications at NJVC, a Virginia-based information technology company that offers services in data analytics and cybersecurity.
Lampe earned a master of business administration from the University of Virginia's Darden School of Business and a bachelor of science in business administration management from Kansas State University.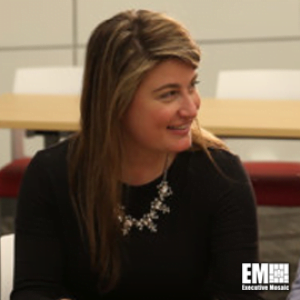 Ashley Strickland is the executive director of business development operations at CACI International, working out of the Washington-Baltimore Metropolitan Area. She leads the development of people, processes, content, tools and technologies as a means of expanding the company's position as an industry leader in expertise and technology for the benefit of its enterprise customers, according to her LinkedIn profile.
Strickland's job sees her establishing a knowledge-centered organization within the company's business development operations. Her work focuses on four lines of effort: knowledge management, automated workflow development, training development and delivery, and internal BD organizational capabilities related to marketing and branding, her biography further reveals.
Strickland said that the organization within CACI that she leads is focused on continuously improving the experience of customers, while also aiding them to succeed in their missions through the application and enhancement of the company's proven development processes and enabling solutions.
Strickland joined CACI's organization in 2010 as a recruiting and sourcing specialist. Initially, she worked with the corporation's L-3 National security Solutions arm. She progressively moved up the corporate ladder to attain her current directorial position.
Strickland earned her Bachelor of Arts degree in Communication and Business Studies from the University of North Carolina at Wilmington.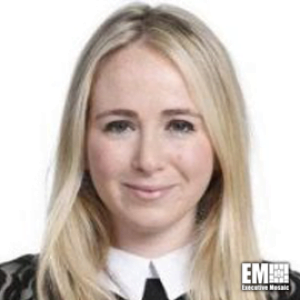 Emily Feld is the director of business operations at Datadog, working out of the New York City Metropolitan Area. She is a strategic team player and problem solver who develops creative solutions that drive innovation and growth, according to her LinkedIn profile.
Feld is further described as having a proven record of growing, scaling and managing operations teams. She is known for an exceptional work ethic and for consistently exceeding expectations of leadership.
Feld joined Datadog as a business operations manager in 2018 and progressively moved up to her current directorial position. In her current role, she leads a "scrappy and solutions-oriented team working to solve business challenges in a period of hyper-growth."
Before joining her current employer, Feld held various positions at NBCUniversal Media, where she worked for five years. Her last role at the company was as Rockefeller Center operations manager. In that role, she managed hospitality operations across multiple NBCU properties and oversaw key business service innovation projects across flagship Tri-State locations.
Feld earned her bachelor of arts degree in politics from Oberlin College.
More recently, she earned a certificate in product management from General Assembly. As a result, she is a lifetime certified product manager, her biography further reveals.
ABOUT POTOMAC OFFICERS CLUB
The Potomac Officers Club is owned and operated by Executive Mosaic. Since 2002, Executive Mosaic has been a leader in media and exclusive senior executive networking programs primarily targeted to the U.S. federal government contracting (GovCon) marketplace. In addition to connecting executives of consequence into a fabric of like minded communities, the company's growing cross-media platform serves as a leading source of news about the people, policies, trends and events shaping the nation's GovCon sector.
Category: Articles
Tags: Ashley Strickland business operations Byron Green Corporate Finance Institute Dave King Emily Feld Executive Profiles govcon government contracting Mary Jo Lampe