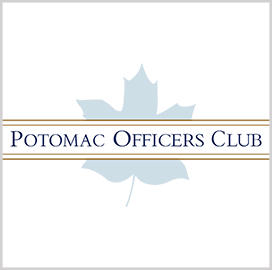 Business principals
Four Business Principals in GovCon
The title of principal comes with significant influence and is often taken on by the business owner, founder, chief executive officer or chief investor of a company.
The responsibilities of a principal vary depending on the nature of a business, including overseeing daily business operations, developing the company's vision, setting corporate goals, maintaining client and business relationships, and making executive decisions.
Generally, people assigned to the role act in the best interests of the company, making them ambassadors in a way.
The Potomac Officers Club — a division of Executive Mosaic — features five business principals in the government contracting sector.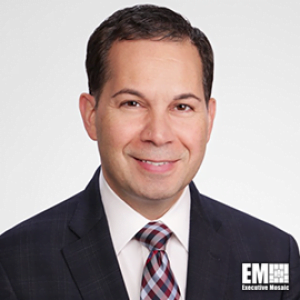 Tony Scardino is the managing principal at Grant Thornton Public Sector, working out of Falls Church, Virginia.
An experienced senior executive with a proven track record leading financial management operations for large multi-national organizations, Scardino has been driving Grant Thornton's public sector business for less than two and a half years.
In his current role, he leads a Chief Experience Officer Transformation Services group that draws from the "experiences and expertise of the firm's cadre of former government executives to help agencies improve mission outcomes, provide excellent service and effectively steward taxpayer dollars," according to his LinkedIn profile.
Before joining Grant Thornton, Scardino was the chief financial officer at the U.S. Patent and Trademark Office. In this role, he was responsible for all budget, accounting, financial management, financial system, and financial reporting for the USPTO, an organization with a budget of more than $3 billion and almost 13,000 employees.
While serving as the USPTO's CFO, Scardino worked concurrently as deputy undersecretary for intellectual property.
He also spent nearly four years at the Department of Housing and Urban Development, where he served as deputy CFO and associate CFO for budget.
Scardino earned his degree in political science and public administration from The State University of New York College at Geneseo. He later earned his Master's in Public Administration from the University of Albany, SUNY.
Scardino also holds a Certificate in Government Financial Management through the Association of Government Accountants.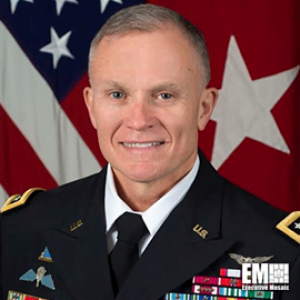 Robert Ashley joined Deep Water Point in early 2021 fresh from a 36-year career in the U.S. Army. As a principal in the government management consulting firm, the retired lieutenant general brings with him his vast experience in operational combat, intelligence, global security, cybersecurity, analytics and risk management.
Ashely is described as being well versed in interacting at senior levels with Department of Defense leadership, Congress, foreign leaders, industry and academia. He has successfully led and managed change to meet rapidly evolving future challenges while building diverse and inclusive teams and has run large, complex organizations with multi-billion dollar budgets and global missions, Deep Water Point said.
In his role as director of the Defense Intelligence Agency, his last role in active military service, Ashely tracked threats across the globe for senior leaders, provided daily threat briefings and covered all aspects of threats, from nation-states to violent extremists across the national instruments of power, including diplomatic, information, military and economic.
Ashely formerly served as deputy chief of staff for intelligence, G-2, where he was the senior adviser to the secretary of the Army and army chief of staff for all aspects of intelligence, counterintelligence, and security. His other key assignments include being the director of intelligence at the U.S. Army Joint Special Operations Command and director of intelligence at the U.S. Central Command.
Ashley helps provide Deep Water with insights on agencies across the federal government, including connections with key agency leaders, as well as a ground-level understanding of their environments and mission requirements and an insider's familiarity with potential partners and competitors.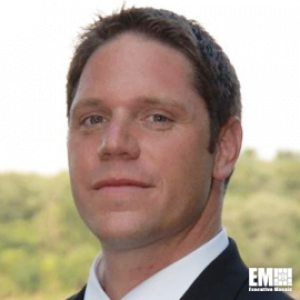 Matthew See has been serving as the principal at Booz Allen Hamilton since June 2019.
His duties include leading the GSA Assisted Acquisition Services business/acquisition strategies for the Booz Allen Growth Office and overseeing the utilization of contract vehicles such as the Alliant/A2 GWAC, OASIS and Multiple Award Schedules.
See took over as principal after serving more than two years as senior associate within the company, according to his LinkedIn profile.
Previously, he held leadership roles at Science Applications International Corp.
During his stint as SAIC's assistant vice president/account executive, he took on business development functions associated with the General Services Administration GWACs and Schedules.
He was also a senior client manager and business developer for a $370 million SAIC business unit that provided systems engineering and integration, software engineering and development, and web enablement services for military command and control systems.
A seasoned professional in the federal market, See also held director-level positions at CACI International and QinetiQ North America.
Before entering the private sector, he worked briefly as a Senate aide to the deputy and special assistants to the president.
See earned a bachelor's degree in marketing from Butler University and a Master of Business Administration degree from the University of Maryland.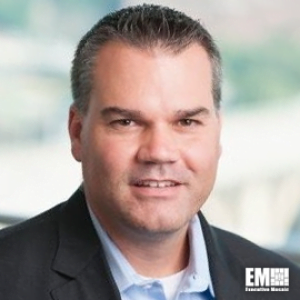 Kenneth Wojdon is a principal at Deloitte Consulting who oversees business development and growth for the firm's National Institutes of Health account. He helps grow Deloitte's application management services federal business line and oversees the organization's large-scale information technology projects.
During his 10-year tenure in Deloitte, Wojdon was part of the Deloitte Federal Vendor Management subcommittee and the IT Service Management leadership team and participated in multiple inter-company initiatives. He specializes in leadership, program management, transformation, enterprise visualization, shared services and consolidation activities, according to his LinkedIn profile.
The business development leader started his professional career in 1999 as a manager at Chevy Chase Bank, a company that was acquired by Capital One. Wojdon oversaw operations at grocery store branches in the greater Baltimore area.
Following his stint at Chevy Chase Bank, the industry veteran joined Booz Allen Hamilton in 2001 as a senior associate before handling enterprise virtualization and IT operations tasks for the company's federal health team.
Wojdon holds a master's degree in information and telecommunications systems from The Johns Hopkins University-Carey Business School and a bachelor's degree in psychology-criminal justice from Rutgers University.
ABOUT POTOMAC OFFICERS CLUB
The Potomac Officers Club is owned and operated by Executive Mosaic. Since 2002, Executive Mosaic has been a leader in media and exclusive senior executive networking programs primarily targeted to the U.S. federal government contracting (GovCon) marketplace. In addition to connecting executives of consequence into a fabric of like minded communities, the company's growing cross-media platform serves as a leading source of news about the people, policies, trends and events shaping the nation's GovCon sector.