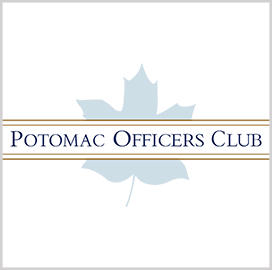 Business process
outsourcing
Five Business Process Outsourcing Executives in GovCon
The business process outsourcing industry has been rapidly growing on the back of the cost-efficiency that it drives in many sectors. Mark Thacker, president of Sales Xceleration, said in a Forbes column that the BPO industry will continue to expand as businesses of all sizes enjoy the benefits of outsourcing first-hand.
Technavio, a global market research firm, believes that the BPO market has the potential to grow by $40.16 billion from 2020 to 2025.
The Potomac Officers Club—a division of Executive Mosaic— features five executives leading BPO functions in the government contracting sector.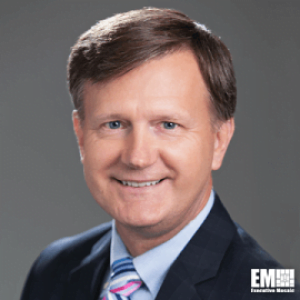 Michael Tinsley is the president and chief executive officer of NeoSystems, a Virginia-based company that provides full service strategic back-office outsourcer, information technology systems integrator and managed services.
Tinsley founded NeoSystems in 2000 and since then, the company expanded to managing daily strategic back office functions for more than 200 clients in multiple industries. As the company's leader, he leads a network of professionals that provide scalable, full-scope back office solutions and best-of-breed systems to clients, according to his company profile.
One of the services offered by NeoSystems is providing expertise for companies seeking compliance with the Department of Defense's Cybersecurity Maturity Model Certification program.
In March, Tinsley announced the expansion of the company's team of CMMC consultants that help defense contractors prepare for actual readiness assessments.
Prior to founding NeoSystems, Tinsley served as vice president of finance and administration with Broadsoft, a voice over internet protocol solutions provider; chief financial officer for Scientific Research Corporation, a research and engineering firm specializing in defense communications systems; and owner of a private accounting practice.
Throughout his career, he has gained extensive financial and administrative management experience.
A decorated leader, Tinsley was recognized by Ernst & Young in 2015 and 2016 as one of the finalists for its entrepreneur of the year award in the Greater Washington D.C. and Mid-Atlantic areas, respectively.
Tinsley graduated from Murray State University in Kentucky with a bachelor's degree in accounting.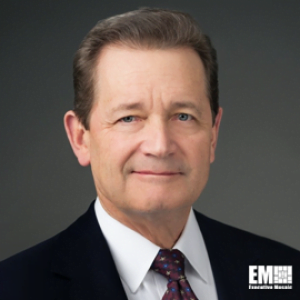 Cliff Skelton is the chief executive officer at business process outsourcing company Conduent, working out of Florham Park, New Jersey. He is a seasoned C-suite executive with a track record of delivering exceptional results through people, processes and technology, according to his LinkedIn profile.
At Conduent, Skelton said he drives large-scale enterprise transformations and creates high-impact teams with a focus on communication, teamwork and leadership. He joined the company in 2019 as its president and chief operating officer before being appointed CEO later that same year.
Prior to Conduent, Skelton held numerous executive leadership positions spanning technology, operations and transformation at several large companies in the financial services industry. Most recently, he helped drive both top and bottom-line growth as president of Fiserv Output Solutions.
Before joining the private sector, Skelton said he served for over 20 years as a naval officer and fighter pilot. His naval experience included commanding a Navy F/A-18 squadron, flying as a pilot with the United States Navy Flight Demonstration Squadron, better known as the Blue Angels. From 1997 to 1998, he also served in the White House Fellows program.
Skelton earned his various degrees from the University of Southern California and the University of California, Santa Barbara.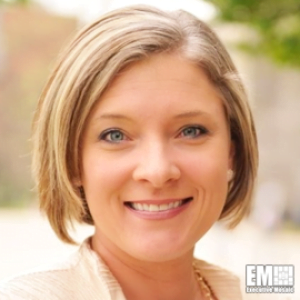 Anita Griner serves as senior vice president of business process outsourcing programs at Cognosante, a company that executes health information programs.
Cognosante has worked with state Medicaid offices and the departments of Health and Human Services, Veterans Affairs, Defense, Labor, Energy and State, according to the company's website.
In her role, Griner works with a team of professionals tasked with ensuring that all federal, state and commercial BPO programs are operating at the highest level, Cognosante said.
Cognosante's BPO sector offers services such as multi-channel contact centers and help desks, general information contact centers, health systems help desk support and contact center staff training. The company also offers a customer relationship management solution tailored to the health care sector.
Griner previously served as Cognosante's chief performance officer, a role responsible for driving excellence in the company through effective project management.
She created and oversaw the Cognosante Performance Center, a project and quality management unit dedicated to improving performance across the company.
Prior to joining Cognosante in 2014, Griner spent about a decade in a variety of roles at the Centers for Medicare and Medicaid Services, according to her LinkedIn profile.
She supervised large-scale information technology and health care programs at the agency, Cognosante said.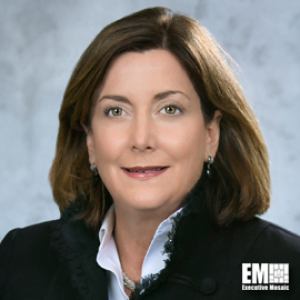 Teresa Weipert is the general manager and president of Maximus Federal. She oversees operations and financial and business development activities for Maximus' federal portfolio.
Weipert has over three decades of experience in strategic government contracting. She joined Maximus in April and has been holding her current leadership role since. The Maximus executive focuses on modernizing the company's digital, enterprise information technology and business process outsourcing portfolios. She also ensures that Maximus Federal's trajectory is consistent with market conditions and the parent organization's growth.
Weipert was the vice president of the life sciences and state, local and educational services lines at computer hardware company IBM before joining Maximus. In this capacity, she worked on application and maintenance support and hybrid cloud services delivery. Prior to her leadership stint at IBM, she was the senior VP of Sutherland Global Services' government group. Weipert also held various leadership roles at Accenture and Unisys, according to her company profile.
The industry veteran currently serves on the Dean's Council of the George Mason University School of Management. She also served on various cloud computing groups. Weipert is a frequent speaker on various technical and cloud-related topics.
She holds a master's degree in information systems from The George Washington University.
Maximus Federal offers end-to-end solutions in support of government agencies. The solutions that the Maximus business offers include technology infrastructure and program operations.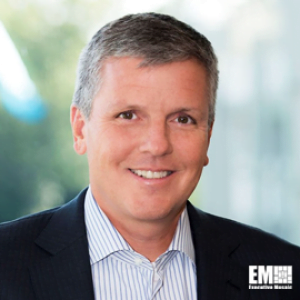 Jack Remondi is the president and chief executive officer of Navient, working out of Wilmington, Delaware. He is described as an advocate for college completion, financial planning and student loan reform. An advocate for children's literacy, he is also chairman of the board of the non-profit organization Reading Is Fundamental, according to his LinkedIn profile.
Remondi is also a member of the board of directors of Navient, whose operations include servicing and collecting student loans. Under his leadership, the company services some $300 billion in student loans.
With Remondi at the helm, the company has also begun applying the skills developed in the servicing of student loans to the municipal and health care markets, his profile further reveals.
Remondi has been leading Navient for almost eight years. His leadership has seen the company expand to employ some 6,000 team members in over 10 states, with a growing list of clients in the public and private sectors.
Previously, Remondi was president and CEO of student lending firm Sallie Mae, where he worked for six years. He began his services for the firm as its chief financial officer and vice chairman before taking the top spot.
Remondi earned his bachelor's degree in economics from Connecticut College.
ABOUT POTOMAC OFFICERS CLUB
The Potomac Officers Club is owned and operated by Executive Mosaic. Since 2002, Executive Mosaic has been a leader in media and exclusive senior executive networking programs primarily targeted to the U.S. federal government contracting (GovCon) marketplace. In addition to connecting executives of consequence into a fabric of like minded communities, the company's growing cross-media platform serves as a leading source of news about the people, policies, trends and events shaping the nation's GovCon sector.
Category: Articles
Tags: Anita Griner business process outsourcing Cliff Skelton Executive Profiles Forbes Jack Remondi Mark Thacker Michael Tinsley Sales Xceleration Technavio Teresa Weipert