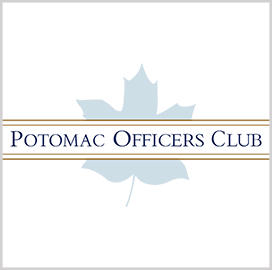 Government contracting
Five Capture and Proposal Management Specialists in GovCon
Capture and proposal management are valuable phases in the federal business development lifecycle. The capture manager is responsible for everything that occurs between opportunity identification and proposal submittal, according to the KSI consulting firm.
Businesses often focus on how their internal capabilities and offerings can satisfy a customer's needs, but capture and proposal management are just as important. GovLoop, an online social network for government contractors, highlighted the importance of intelligence gathering and customer relationships in aspects outside of a company's product and service offerings.
The Potomac Officers Club — a division of Executive Mosaic — features five government contracting executives specializing in capture and proposal management.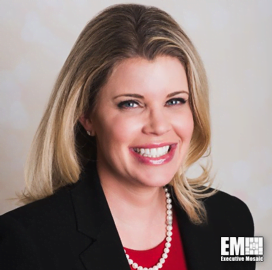 Heather Gray joined SOS International in June 2019 as the vice president of capture and proposals.
With a career spanning more than 20 years, Gray has built capture strategies resulting in $4 billion in wins.
She has been a part of several capture and proposal teams targeting the Intelligence Community, the Department of Defense and the federal civilian marketplace, according to her LinkedIn profile.
Before joining SOSi, she spent six months serving as the senior director of capture management at General Dynamics Information Technology. She was promoted to senior director after two and a half years as GDIT's capture management director.
She also served as the executive capture manager at AT&T for seven months and the senior capture manager at NT Concepts for nearly a year.
Her first capture management role came in 2005 when she was appointed as CACI's capture management director.
Gray started her career as an assistant language teacher for the Japan Exchange and Teaching Program.
Gray graduated from the University of Colorado Boulder with a bachelor's degree in international affairs. She later obtained a Master of Business Administration degree from the George Washington University. She also holds a Project Management Professional certification from the Project Management Institute.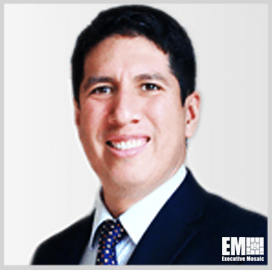 Victor Wither serves as the vice president of proposals at NetImpact Strategies, a provider of information technology and management consulting services for federal customers.
The company said it has capabilities in IT modernization, business transformation, analytics, robotic process automation, cloud transition and program and project management.
As VP of proposals, Wither is responsible for expanding the proposal team and providing capture and proposal expertise across all lines of business, NetImpact Strategies said.
Wither is also in charge of the business operations team, providing leadership in competitive proposals, task order bids and market oversight, according to the company.
NetImpact Strategies said Wither has more than 20 years of experience in proposal management, business development and corporate communications.
Before joining NetImpact Strategies in March 2020, Wither served as the VP of proposal operations at Cognosante, an IT and professional services company specializing in health care.
He previously spent two years as senior proposal operations manager at Telos, according to his LinkedIn profile. Telos is an IT and cybersecurity company headquartered in Ashburn, Virginia.
Wither spent nearly two years in leadership roles at Acentia, an IT company that was acquired by Maximus in April 2015. Acentia said it provides technology and management solutions to federal government customers in the health, civilian and defense markets.
Prior to working at Acentia, Wither served as senior manager of proposal coordination and production services at QinetiQ's North American business.
He also held managerial roles at NCI Information Systems, Bold Charter Desk Publishing, IBM Global Services and Merrill Lynch, he said in his LinkedIn profile.
Before he entered the corporate world, Wither served for eight years in the Naval Reserve's construction battalion, according to NetImpact Strategies.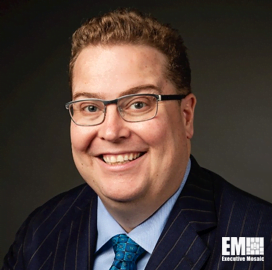 Garrett Cheal has been serving as the vice president of capture and proposals at Evoke Consulting for four years.
Since assuming the role in April 2017, Cheal has been responsible for the full life cycle of capture and proposal activities at Evoke Consulting.
He leads the management consulting firm's capture plans, solutioning workshops, teaming development, story and win theme development, competitive analysis, price to win strategy and proposal planning and execution, according to his LinkedIn profile.
As Evoke Consulting's capture and proposals leader, he supports clients pursuing contracting opportunities with the departments of Energy, Agriculture, Commerce, Labor and Veterans Affairs.
Cheal is also the owner of Digital Proposal, where he serves as an independent consultant for proposal management and development.
He previously worked for General Dynamics as a senior proposals manager. During his six-year stint with GD, he reviewed bid opportunities and recommended bid/no-bid decisions. He was also part of a larger proposal team tasked with developing intended win themes, proposal development timelines, risk analysis and cost of capture projections.
The executive was also a proposal/capture strategist for Gallup, a global analytics and advice firm headquartered in Washington, D.C. While at Gallup, he worked on proposal management and capture strategy efforts in the federal government and private industry arenas.
Earlier in his career, he was a proposal manager for SecureAlert and a commercial bid manager for Custom Fence.
He holds a bachelor's degree in communications from the University of Utah and a master's degree in the same discipline from Gonzaga University.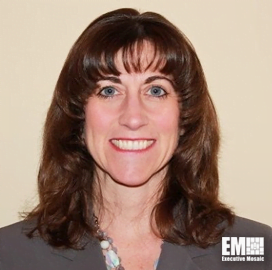 Lori Stallard is the vice president of business development and capture strategy at Leidos.
Before serving in the role, Stallard spent more than a year managing a team of business development and capture professionals at Lockheed Martin, focusing on civilian agencies.
In 2016, she led the sale of Lockheed Martin's information systems and global solutions businesses to Leidos. The acquisition was announced in January 2016 and closed in April of the same year.
Since then, she has been responsible for leading business development and capture professionals focused on new business growth within the Department of Homeland Security, according to her LinkedIn profile.
Her most recent business development role at Lockheed marks her second stint at the defense company. Stallard first worked at Lockheed in 2005, also working in a business development position that supported program efforts within the DHS and the intelligence community.
She left Lockheed in 2008 to join BAE Systems to help grow its DHS business. After almost three years, Stallard moved to General Dynamics Information Technology to serve in a similar role, which she held for over three years.
The Leidos business development head also previously worked at technology company Egenera and URS Corporation, which is now part of AECOM.
Between 2013 and 2018, Stallard served as chair of the Professional Services Council's DHS Vision Team, which consisted of 70 people working together to interact directly with the government.
The defense industry veteran is a graduate of the State University of New York, College at Oswego, where she earned her bachelor's degree in mathematics and business administration.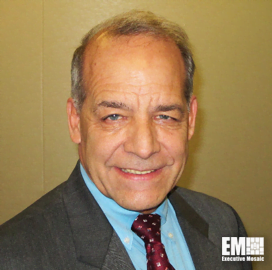 Mike Jeffrey serves as the senior director of capture management within General Dynamics Information Technology's defense division.
GDIT is a provider of technology and mission services for government, defense and intelligence projects.
The company said it has capabilities in enterprise IT, network systems integration, training and simulation, health, wireless, aerospace and aviation and defense, among others.
In his role, Jeffrey captures opportunities from customers in the Army, the Navy, the Air Force and unified combatant commands. He is responsible for developing written and oral proposals for the General Services Administration's Federal Systems Integration and Management Center, according to his LinkedIn profile.
FEDSIM is a client support center within the GSA's Office of Assisted Acquisition Services. The center provides acquisition, financial and project management services for government agencies.
Prior to joining GDIT in April 2011, Jeffrey served as a senior capture management and proposal management consultant at SMA, a management consulting company headquartered in Irvine, California.
Jeffrey spent about two decades across multiple divisions of AT&T, according to his LinkedIn profile. He previously served as the group director of enterprise global mobility product management for AT&T Mobile.
He also served as sales center vice president at AT&T Government Solutions and managing director at AT&T Central Europe, among other roles.
Jeffrey earned a Master of Business Administration degree from Portland State University's School of Business and a bachelor's degree in electrical engineering from the University of Washington.
ABOUT POTOMAC OFFICERS CLUB
The Potomac Officers Club is owned and operated by Executive Mosaic. Since 2002, Executive Mosaic has been a leader in media and exclusive senior executive networking programs primarily targeted to the U.S. federal government contracting (GovCon) marketplace. In addition to connecting executives of consequence into a fabric of like minded communities, the company's growing cross-media platform serves as a leading source of news about the people, policies, trends and events shaping the nation's GovCon sector.
Category: Articles
Tags: business development capture Evoke Consulting Executive Mosaic Executive Profiles Garrett Cheal GDIT govcon government contracting government contractors Heather Gray KSI Leidos Lori Stallard Mike Jeffrey NetImpact Strategies Potomac Officers Club proposal management SOSi Victor Wither