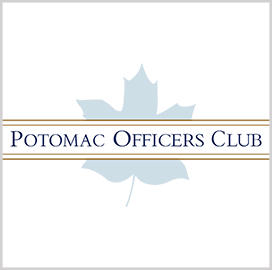 Administrative
functions
Five Chief Administrative Officers in the GovCon Sector
The chief administrative officer is a top-level executive that serves as the second-in-command to an organization's top leader. According to Study .com, the position can be found in government, nonprofit and for-profit organizations.
The CAO shares traits with the chief operating officer, a high-ranking executive that helps develop strategic plans for maximizing the efficiency of an organization's operations. Both positions are slightly different versions of an executive role that reports directly to the chief executive.
While the COO is mainly concerned with realizing the CEO's strategic vision, the CAO is tasked with relieving the chief executive of time-consuming managerial duties, allowing them to focus more on strategic goals.
The Potomac Officers Club — a division of Executive Mosaic — features five CAOs in the government contracting sector.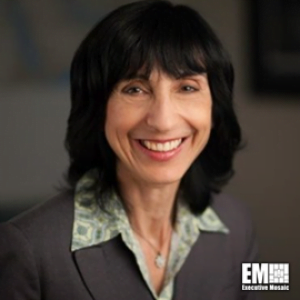 Pandora Setian is currently the chief administrative officer at SOS International, working out of Maplewood, New Jersey. She is described as an experienced project manager with excellent interpersonal and communication skills, as well as a results-oriented self-starter with "demonstrated ability working on multiple assignments in fast-paced, high pressure environments."
Setian has been employed at SOS International, a government services integrator, for almost 12 years. She began her services for the firm as strategic planning director, worked her way up to the role of corporate operations vice president in less than two years, and then further moved up to her present position, according to her LinkedIn profile.
Before working at SOS, Setian was vice president of liquidity risk management at JPMorgan Chase, a position she held for over two years. During that time she managed the firm's relationships with credit rating agencies and served as key contact for industry regulators and debt investors on matters related to liquidity risk management.
A greater part of Setian's career was spent at JPMorgan, were she served as vice president of the financial institutions group. During her almost 14 years in that role, she managed committed loan portfolio consisting of complex, multi-currency, secured and unsecured syndicated and bilateral lending arrangements used for general corporate purposes.
Earlier in her career, Setian was the vice president of domestic private banking at Chemical Bank. During her almost five years with the bank, she managed relationships with high net worth clients in the financial services, apparel and entertainment industries.
Setian obtained her bachelor's degree in psychology from Barnard College.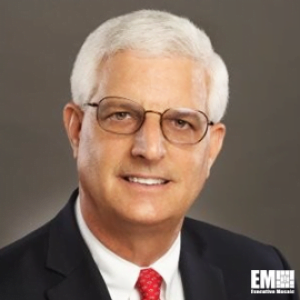 Richard Loving is a five-year BWX Technologies executive, currently serving as the company's senior vice president and chief administrative officer.
According to his LinkedIn profile, Loving oversees human resources, communications, security and environment, and health and safety functions. He also leads workforce innovation and inclusion efforts, including those aimed at personnel safety and security.
Loving is BWX Technologies' former HR SVP. In that role, he ensured that the company's HR function was implemented in accordance with corporate policies, ethical practices and government laws and regulations. He also advised the board of directors and the CEO on HR trends and corporate strategies to support productive and profitable business operations.
Previously, he spent nearly eight years working for McDermott International, which provides engineering and construction solutions to the energy industry. While working for the company, he was tasked with leading HR activities at the regional, international and global level, including creating transformation strategies, guiding the business on global mobility related decisions, maintaining immigration/tax related compliance and managing call center operations.
He spent much of his career at Babcock & Wilcox. During his 19-year career at the clean energy technologies innovator, he was appointed as segment president and manager of employee and community relations for the aerospace components and nuclear equipment division.
A graduate of the University of Lynchburg in Virginia, Loving holds a bachelor's degree in political science and a master's degree in personnel management.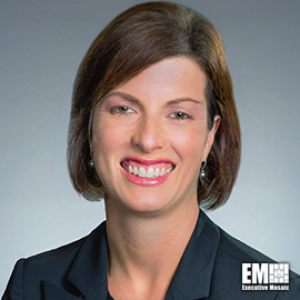 Emma Sharma, a member of the Potomac Officers Club, serves as chief administrative officer and general counsel at Valiant Integrated Services, a global government services contractor.
Valiant specializes in training simulation and readiness, logistics and sustainment, mission and contingency operations, and maintenance and management.
Sharma has 20 years of experience as an international attorney. In her current role, she is in charge of overseeing business integrity programs and other administrative functions, Valiant said.
Her areas of responsibility include legal, ethics, global trade, global compliance contracts, subcontracts, security, human resources, internal communications and marketing, according to her LinkedIn profile.
Before she joined Valiant in 2016, Sharma served as chief ethics and compliance officer and as general counsel at Supreme Group USA.
The role oversaw legal and risk management matters for the company's defense and government services business.
Her other duties included suspension proceedings, government contract claims, relationships with defense customers, compliance oversight and other investigations.
Sharma previously served as Motorola's in-house counsel for the Middle East, Africa and Pakistan region. She was in charge of contract negotiations, litigation and employee-related issues.
Sharma earned a master's degree in history from the University of Cambridge and serves as a member of the George Mason University GovCon Center board of advisers. She holds licenses to practice in several jurisdictions.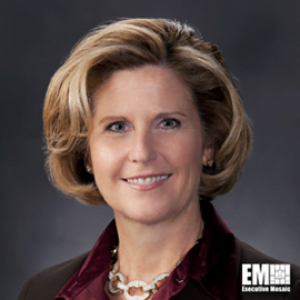 Sharon Watts has been serving as the chief administrative officer of Constellis since January 2019. Constellis is a Virginia-based company providing security and risk management services, including base operations support, mine action and investigations administrative support.
Watts' LinkedIn profile shows that she joined Constellis after holding leadership positions at Leidos and Lockheed Martin.
Her stint with Leidos lasted for two and a half years. During that time, she served as deputy president of the engineering company's defense and intelligence group. She also took on the role of senior vice president and chief admin officer.
Watts' career at Lockheed was significantly longer, lasting for more than 26 years.
Starting at the role of program and engineering manager in 1990, she eventually climbed the ranks and was promoted to her first VP role in 2008.
As VP of technical operations at Lockheed Martin Enterprise Business Services, she was in charge of internal information technology technical operations, spanning emerging technologies, architecture, systems engineering and integration.
She also served as VP of the GeoVision business line within Lockheed Martin Information Systems & Global Solutions. The role gave her responsibility for a team supporting complex mission requirements for the intelligence community.
Her final position at Lockheed was VP of the engineering and technical capabilities organization, which develops capabilities focused on mission systems, mission operations and sustainment, enterprise information systems, cyber security and data analytics.
Watts graduated from Marymount University in Virginia with a bachelor's and master's degree in business administration.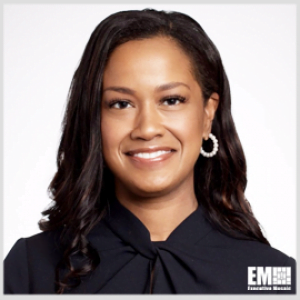 Jennifer Bailey serves as the chief administrative officer of Cognosante, a provider of health information technology solutions, business process outsourcing services and consulting.
In the role, Bailey is responsible for leading the company's administrative functions in the departments of human resources, marketing and communications, facilities and client satisfaction.
She joined the Falls Church, Virginia-headquartered health IT company in 2018 from defense contractor Vencore, where she served as vice president of human capital for four years, according to her LinkedIn profile.
At Vencore, Bailey provided strategic oversight focused on employee training and development, shared services, workforce planning and talent acquisition.
The Cognosante CAO has almost two decades of experience in the field of HR, having worked at companies such as General Dynamics Information Technology, health care IT and business systems provider Vangent and Qwest, which is now owned by Lumen Technologies.
Bailey worked at GDIT's Fairfax, Virginia, office as HR vice president for the company's health and civilian solutions division.
Her stay at Vangent spanned almost six years, while her stint at Qwest ran from 2000 to 2002 as lead recruiter.
The HR veteran is an alumni of George Mason University with a bachelor's degree in speech communication.
ABOUT POTOMAC OFFICERS CLUB
The Potomac Officers Club is owned and operated by Executive Mosaic. Since 2002, Executive Mosaic has been a leader in media and exclusive senior executive networking programs primarily targeted to the U.S. federal government contracting (GovCon) marketplace. In addition to connecting executives of consequence into a fabric of like minded communities, the company's growing cross-media platform serves as a leading source of news about the people, policies, trends and events shaping the nation's GovCon sector.
Category: Articles
Tags: BWX Technologies CAO chief administrative officer Cognosante Constellis Emma Sharma Executive Profiles govcon government contracting Jennifer Bailey Pandora Setian Richard Loving Sharon Watts SOSi Valiant