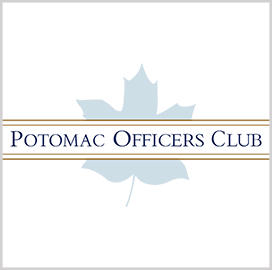 Senior management
Five Chief Development Officers in GovCon
The chief development officer is a high-ranking executive that oversees the financial stability, fundraising or growth of an organization, ZipRecruiter said.
The role works closely with the other members of the senior management team, including the CEO and chief financial officer, in executing growth strategies and addressing issues that may get in the way of success.
CDOs are expected to have many years of industry experience and a strong desire to do research and analyze data. In some sectors, analytics has become a bigger part of the CDO's role, Herbert Mines Associates said, noting that some aspects of the job can no longer be driven by "gut or intuition."
The Potomac Officers Club — a division of Executive Mosaic — presents five chief development officers in the government contracting sector.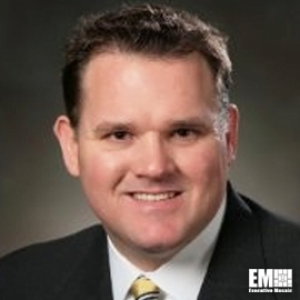 Michael Lewis serves as executive vice president and chief development officer at CACI International, a provider of technology and information solutions for national security missions.
CACI's offerings cover multi-domain warfare, electronic warfare, counter-unmanned aerial systems, agile development, network modeling and simulation, artificial intelligence and secure cloud, according to its website.
As CDO, Lewis is responsible for overseeing the strategic use of mergers and acquisitions to accelerate company growth, CACI said.
Before he joined the company in August 2016, Lewis served as SVP of government services aerospace and defense investment banking at Seabury Group.
He co-founded and served as managing director of Silverline Group, a defense and government consultancy provider. The firm specializes in due diligence activities related to mergers and acquisitions.
Lewis was managing director at The Silverline Group from December 2012 to April 2015, according to his LinkedIn profile.
TSG provides strategic consulting and advisory services to clients in the aerospace and defense and government services industries.
Prior to the said role, Lewis spent about a decade at Lazard Capital Markets and BB&T Capital Markets, holding senior equity analyst roles covering aerospace and defense, defense technology, intelligence and federal government information services.
Lewis earned a Bachelor of Business Administration degree in finance from the University of Georgia's Terry College of Business. He is also a Chartered Financial Analyst charter holder.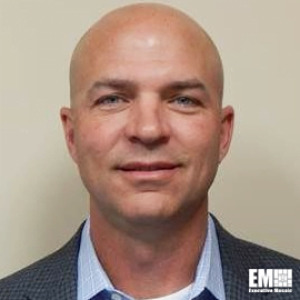 Frank Sturek is the chief development officer at SkyePoint Decisions, a federal systems integrator focused on cybersecurity and network infrastructure.
As CDO, Sturek leads business development, capture, marketing and growth initiatives. He is responsible for a team of business development specialists and is tasked with executing a strategy to further the company's organic growth and supporting synchronized marketing and branding campaigns, according to his LinkedIn profile.
He also serves as the president of SkyePoint Decisions. In this role, he is in charge of developing current capabilities and infrastructure, as well as growing the business through prime contract wins.
Before joining SkyePoint Decisions in April 2020, he spent nearly three years as the chief growth officer of Axiologic Solutions. During that time, he spearheaded the development of the company's business development, capture and new market penetration plan.
Sturek also held leadership positions at Alion Science and Technology. As vice president of corporate development, he helped develop business growth strategies for the modeling, simulation and training and information technology markets.
In addition, he is the former director of defense products at Pratt & Miller Engineering. His duties included leading product commercialization programs and efforts showcasing the defense applications of automotive, motorsports, powersports and advanced engineering technologies.
Earlier in his career, he worked for Engility and Northrop Grumman. He also served for 21 years in the U.S. Army.
Sturek holds a bachelor's degree in mechanical engineering from the U.S. Military Academy at West Point and a master's degree in industrial engineering from the University of Central Florida.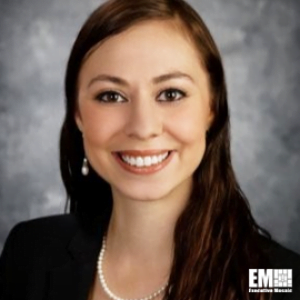 Jasmine Gould has been serving as the chief development officer at Strategic Consulting Partners since October 2015.
The full-service management consulting firm specializes in strategic planning, diversity, equity and inclusion, leadership development, organizational development, change management and customized curriculum design and delivery.
Gould is responsible for all business development efforts, including developing company marketing strategies, conducting research on business opportunities, creating project teams, supporting proposal development and management and attending networking events, according to her LinkedIn profile.
In addition, she serves as an editor, assistant project manager and research assistant on multiple active contracts.
Before moving to Arlington, Virginia, for her role as CDO, she was based in Washington, D.C., as the company's director of business development.
Gould's company profile shows that since joining SCP in 2012, the firm has seen significant employee and revenue growth.
Previously, she had a brief stint as a research assistant to Stanley Ng, who at the time was a Democratic Party of Hong Kong legislative councilor. Her duties included providing research on policy reform efforts and the promotion of the economic competitiveness of Hong Kong.
Gould graduated from George Mason University with a bachelor's degree in global affairs. She has a pending master's degree in environmental policy and international development at GMU.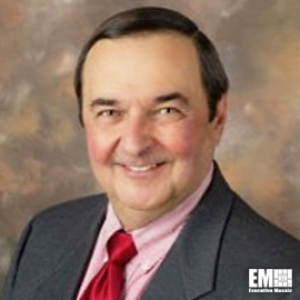 Don Trost is the chief development officer at TechSource, working out of Camas, Washington. He has over 50 years of experience in government policy and practices, focusing on real property, economic analysis and strategic development. During his long career, he has served as adviser to government leadership in a broad range of strategic issues, with the last decade focused on the modernization of the Nuclear Security Enterprise.
Trost is a nationally recognized expert in federal real estate policies and practices. He is currently responsible for long-term growth and relationship development for the TechSource, he says on LinkedIn.
Trost has been working at TechSource for almost 18 years, where, aside from his CDO role, he concurrently holds the position of executive vice president. His job sees him extending personal support to clients focused on the National Nuclear Security Administration and its national laboratories.
Before joining his present company, Trost was program manager at Resource Consultants, where he worked for less than two years. During his time with the company, he was tasked with marketing to the Department of Energy and was a key person on the Mound Proposal Team, his LinkedIn profile reveals.
Earlier in his career, Trost was vice president at SAIC, where he worked for over seven years. He obtained his bachelor's degree in political science and government from the University of California, Berkeley.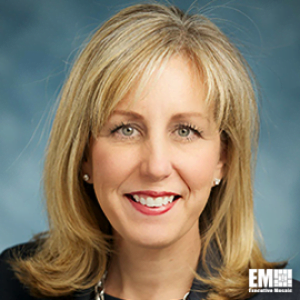 Lesley Kalan serves as corporate vice president and chief strategy and development officer of Northrop Grumman.
Kalan is responsible for leading the company's growth strategy, which includes mergers and acquisition activities, strategic planning, commercial partnership and portfolio management.
As head of development, she is tasked with ensuring that Northrop and its portfolio are well-positioned to support the missions of its clients, which deal with space, aeronautics, defense and cyber.
Kalan also oversees corporate activities in the areas of public policy, regulatory and government affairs, according to her profile posted on the Northrop website.
Her roles at the company also involve guiding Northrop's interactions with officials from state and local governments, Congress and the executive branch.
Prior to becoming chief strategy and development officer in January 2020, Kalan served as corporate VP of government relations. Before that, she worked as VP of legislative affairs, a role she held between 2010 to 2018.
Kalan joined Northrop from The Cohen Group, a Washington, D.C.-headquartered business advisory firm that serves multinational and Fortune 100 companies.
Earlier in her career, she served as a professional staffer of the U.S. Senate Committee on Appropriations' defense subcommittee. She also previously served as a presidential management fellow within the Office of the Secretary of Defense.
Currently, she servers on the boards of directors of the Air Force Association, the Wolf Trap Foundation and the National Association of Manufacturers.
The Northrop executive is a graduate of Florida State University with a master's degree in public administration and policy. She completed her college degree at the University of South Florida, earning a degree in political science.
ABOUT POTOMAC OFFICERS CLUB
The Potomac Officers Club is owned and operated by Executive Mosaic. Since 2002, Executive Mosaic has been a leader in media and exclusive senior executive networking programs primarily targeted to the U.S. federal government contracting (GovCon) marketplace. In addition to connecting executives of consequence into a fabric of like minded communities, the company's growing cross-media platform serves as a leading source of news about the people, policies, trends and events shaping the nation's GovCon sector.
Category: Articles
Tags: CACI International CDO Chief Development Officer data analytics Don Trost executive Executive Mosaic Frank Sturek govcon government contracting Jasmine Gould Lesley Kalan Michael Lewis Northrop Grumman Potomac Officers Club SkyePoint Decisions Strategic Consulting Partners TechSource