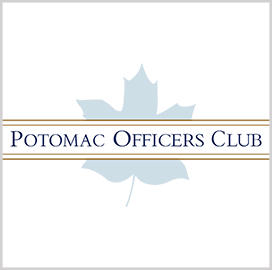 Digital transformation
Five Chief Digital Officers in GovCon
The early months of the coronavirus pandemic brought about a decade's worth of digital transformation in the business and government sectors, according to Futurum Research analyst Daniel Newman. He expects the accelerated pace of digital transformation to continue driving advancements in 5G, artificial intelligence, customer data platforms, cloud technology, cybersecurity, artificial intelligence and "headless tech."
For companies and governmental organizations, the chief digital officer is the foremost executive in charge of driving digitization by leveraging modern online technologies and data. The CDO is not just responsible for digital customer experiences but also for the whole digital transformation process.
The Potomac Officers Club — a division of Executive Mosaic — features five CDOs from companies in the government contracting sector.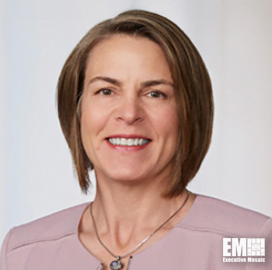 Jen Felch is a long-time executive at Dell Technologies, currently serving as the company's chief digital officer.
As CDO, Felch is responsible for Dell Digital, the company's information technology organization. She leads efforts to promote the use of digital technologies across Dell and business transformation initiatives for the benefit of the company's customers around the world.
She is double-hatted as the chief information officer of Dell, according to her LinkedIn profile.
Having been with the company for more than 16 years, Felch has been assigned to various leadership roles.
She assumed her current position after serving as senior vice president for IT order management and finance for over four years.
Before that, she was the company's VP for enterprise services. The role put her in charge of streamlining processes for order management, billing, customer and product master data.
She also had a stint as an executive director, during which time she was tasked with managing programs around master data management, business architecture, and end-to-end order experience / on-time delivery.
Outside of Dell, she worked for Boeing as the senior director of HR systems and director of IT operations. Earlier in her career, she was a managing director at Reactivity, an eXtensible Markup Language gateway provider, which now operates as part of Cisco.
Felch graduated from the Massachusetts Institute of Technology with a bachelor's degree and a master's degree in mechanical engineering. She also holds a master's degree in computer science and management from MIT.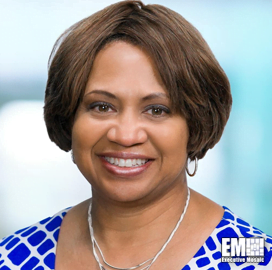 Karen Britton serves as LMI's chief digital officer and vice president of marketing and communications. LMI is a technology consultancy company that specializes in digital and analytics solutions, logistics and management advisory services.
Britton is responsible for the development and execution of corporate communications and for overseeing online platforms, marketing, external relations and corporate citizenship, LMI said.
Prior to her current role, Britton was LMI's vice president of digital services and was responsible for directing the delivery of enterprise-wide information technology solutions to federal customers.
Before she joined LMI in May 2018, Britton was chief operating officer of e-Management, a woman-owned IT solutions company that she helped expand into the federal marketplace.
She also served as chief information officer and deputy CIO for the White House during former President Barrack Obama's second term.
Britton led a 400-person staff with a $46 million budget to provide enterprise-wide IT solutions across the executive offices, according to her LinkedIn profile.
She began her professional career as a general engineer with the Submarine Maintenance Engineering, Planning and Procurement Activity at Portsmouth Naval Shipyard. She later joined the Naval Sea Systems Command Headquarters.
Britton earned a bachelor's degree in industrial engineering and operations research from the University of Massachusetts at Amherst and a master's degree in management from the Florida Institute of Technology. According to her LinkedIn profile, she served as an adjunct faculty professor for the University of Maryland Global Campus.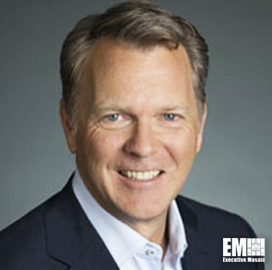 Eric Clark serves as the chief digital and strategy officer at NTT Data Services, an information technology business that specializes in cloud, data and applications.
The company said it helps clients simplify the complexities associated with business and technology, in addition to offering a portfolio of consulting, application, infrastructure and business process services.
Clark provides clients and analysts with insights on topics such as digital transportation, cloud, mobility, the internet of things and security, NTT Data Services said.
He has more than 25 years of experience in the information technology industry. Before he joined NTT Data Services in February 2018, he served as senior vice president of global services at ServiceNow, an enterprise cloud company.
At ServiceNow, he was responsible for the company's global services business, including advisory, training and certification, according to his LinkedIn profile.
Clark also spent three years holding various leadership roles at Dell Technologies. He served as global VP of commercial industries, regional VP of Dell services and global VP of applications and business process outsourcing.
He also worked at Hewlett-Packard as global VP of application innovation services and director of enterprise applications, among other roles.
Clark earned a Master of Business Administration degree from the McCombs School of Business at the University of Texas at Austin. He also holds a bachelor of business administration degree from the same university.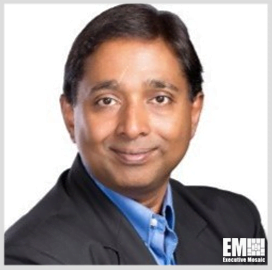 Sanjay Srivastava is the chief digital officer of Genpact, a global professional services firm.
Srivastava took on the role of CDO in 2011. He leads Genpact's analytics, artificial intelligence, digital and technology services businesses, according to his LinkedIn profile.
His leadership has contributed to the growth of Genpact's digital business, making it one of the company's most significant revenue drivers over the last few years.
During his 10-year stint as CDO, Srivastava helped launch Genpact Cora, a digital business platform with modular capabilities and enterprise strength governance.
In addition to working for Genpact, Srivastava is a member of the CNBC Technology Executive Council, Digital 50, BCG's Digital Transformation Network and the Forbes Technology Council. He also sits on the CDO board of MMA Global.
Previously, Srivastava was the president and chief executive officer of Akritiv, a global provider of software as a service solutions for working capital management.
He is also the former senior vice president of global sales at SunGard, which is now part of FIS. While at SunGard, he led the global sales of the company's enterprise business focused on corporate treasury and controllership markets.
Earlier in his career, he was the VP of enterprise services at Akamai Technologies and director of product management at Hewlett-Packard.
Srivastava holds a bachelor's degree in engineering from the Indian Institute of Technology and a Master of Business Administration degree from the University of Minnesota. He also completed an executive education program in marketing at Northwestern University.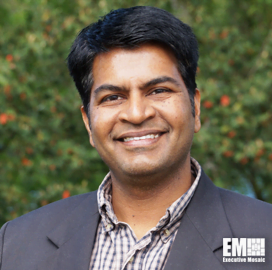 Bala Subramanian has been with AT&T for a little over three years and currently serves as the telecommunications company's chief digital officer.
With a career spanning more than 20 years, Subramanian has taken on leadership roles in companies in the consumer electronics and telecommunications sectors.
He has experience in different areas such as vision and strategy setting, product development, product management, enterprise architecture, business architecture, organization development, design and implementation and vendor management, according to his LinkedIn profile.
Before joining AT&T in April 2018, he spent nearly six years at Best Buy.
For over a year, Subramanian was the CDO of the consumer electronics retailer.
He also served as the senior vice president and chief technology officer of Best Buy. He was responsible for the retailer's global eCommerce portfolio, with a focus on all aspects of product development, product management and operations. Additionally, he steered the technology direction and roadmaps for enterprise IT and provided oversight on the enterprise architecture practices at Best Buy.
The executive started his career with T-Mobile as the mobile telecommunications company's senior director of technology strategy and enterprise architecture. He was also appointed VP for enterprise architecture, during which time he led a group of enterprise and product architects in outlining the technology direction for 3G and 4G.
Subramanian holds a master's degree in electrical, electronics and communications engineering from the University of Oklahoma. He also has a Master of Business Administration degree from Duke University.
ABOUT POTOMAC OFFICERS CLUB
The Potomac Officers Club is owned and operated by Executive Mosaic. Since 2002, Executive Mosaic has been a leader in media and exclusive senior executive networking programs primarily targeted to the U.S. federal government contracting (GovCon) marketplace. In addition to connecting executives of consequence into a fabric of like minded communities, the company's growing cross-media platform serves as a leading source of news about the people, policies, trends and events shaping the nation's GovCon sector.
Category: Articles
Tags: 5G AI artificial intelligence AT&T Bala Subramian chief digital officer cloud cybersecurity Daniel Newman Dell Technologies digital transformation Eric Clark Executive Mosaic Executive Profiles Futurum Research Genpact Jen Felch Karen Britton LMI NTT DATA Services Potomac Officers Club Sanjay Srivastava