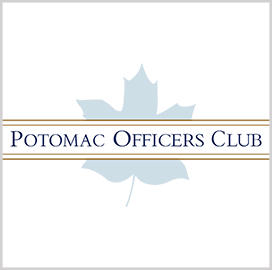 5 Chief Human Resource Officers in Government Contracting
Emerging technologies and workplace innovations are sprouting in almost every industry. However, the human resources sector can only thrive when the delicate balance between humanity and technology is maintained, according to HR software maker Sympa.
Industry leader Jeanne Meister said HR practitioners must prepare to embrace a "blended workforce" of humans and robots. Gartner predicts that by 2021, 25 percent of workers will be using virtual employee assistants on a daily basis. Such technologies include the range of conversational robots used for all types of HR processes.
The Potomac Officers Club – a division of Executive Mosaic – features five HR industry leaders from several premier govcon companies.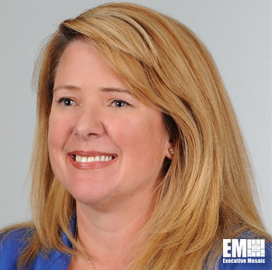 Tammy Heller, a member of the Potomac Officers Club, serves as the senior vice president and chief human resources officer of Perspecta, the Chantilly, Virginia-based IT service management company.
Since assuming the role in April 2018, she has been leading all segments of the HR strategy and implementation to the 15,000 workforce assisting the newly merged $4B public company consisting of three former companies Vencore Holding, KeyPoint Government Solutions and the U.S. public sector business of DXC Technology, according to her Linked profile.
Heller oversees executive and non-managerial talent acquisition, compensation and benefits as well as talent management and HR operations and business partnerships. She is also in charge of learning and development, employee engagement, and reporting and analytics.
Heller brings more than 18 years of senior management experience to Perspecta, establishing credibility with senior executives, board of directors, and regulators. She specializes in forming high-performance teams that deliver hiring, retention and engagement strategies.
Prior to Perspecta, she was the vice president for global human resources at CGI, an IT and business consulting services based in Quebec, Canada. She was responsible for directing the company's global HR centers of excellence such as talent management, HR mergers and acquisitions integration as well as overseeing the advancement of human capital strategies and solutions.
Her executive career also includes roles as an HR vice president at Capital One, a financial services company based in Vancouver, Canada; as a vice president for credit division governance and oversight at Freddie Mac, a mortgage loan company headquartered in Virginia; and as a global HR director at BearingPoint, a management consulting company located in the Netherlands.
Heller earned her bachelor's degree from the University of Virginia and a master's degree in organizational leadership from Marymount University.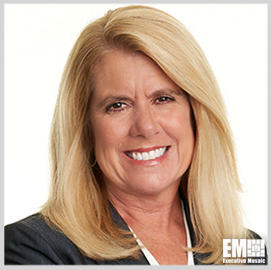 Ann Addison serves as Northrop Grumman's corporate vice president and chief human resources officer, roles she has held since October 2018.
Wesley Bush, former Northrop chairman and CEO, summed up Addison's experience in senior management by acknowledging her background in human resources and information systems. Her expertise in coordinating with the board of directors also qualifies her to lead the company in the global human resources operations, he said.
A member of Northrop's corporate policy council, Addison reports directly to the current CEO and president, Kathy Warden, who recognizes her as an accomplished CHRO and a contributor to the company's growth and performance.
Before joining Northrop, Addison served as executive vice president and chief human resources officer of Reston, Virginia-based Leidos.
She led the development of Leidos' human resources programs to empower business plans for the more than 30,000 international workforce. Her responsibilities included directing human capital strategy, focusing on talent acquisition and enhancement, leadership development, succession planning and employee engagement.
Addison also spent more than six years at aerospace manufacturer Lockheed Martin in Bethesda, Maryland. She became the HR vice president for information systems and global solutions, managing roughly 225 professionals who support the company's 24,000 global workforce.
Previously, she served in the CHRO role for nearly six years at Global eXchange Services, an integration services provider headquartered in Gaithersburg, Maryland. In addition, she worked at General Electric for two decades in the HR and information technology areas.
Addison earned her bachelor's of science degree in quantitative business analysis from Indiana University and graduated summa cum laude.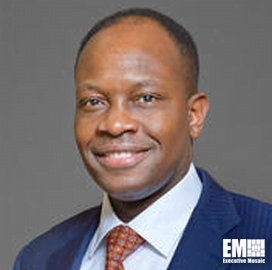 Paul Engola is the current chief human resources officer and head of business partnerships at Leidos.
The role puts him in charge of carrying out and improving the HR strategy for the information technology and engineering company', which has 32,000 employees worldwide. He also oversees the company's corporate real estate, facilities and security operations, Leidos said.
Prior to the CHRO post, Engola served as the company's deputy president for the defense and intelligence group, providing services to global customers in need of defense and intelligence solutions.
Engola also became the senior vice president for transportation and financial solutions for the company's civil group, which is responsible for supporting the mission-critical systems of customers in the public transportation and financial services sectors. He assumed the same role at Lockheed Martin Information Systems & Global Solutions for almost three years until August 2016, when the company merged with Leidos.
His 13-year career at Lockheed Martin, which is headquartered in Bethesda, Maryland, involved holding different senior management roles such as vice president for coherent technologies, program director in the special programs and director for west coast operations for civil space.
Previously, Engola spent nearly three years as a strategy consultant at the Boston Consulting Group. He also devoted his early profession in program execution at the California-based companies Hughes Space and Communications and at Space Systems/Loral.
Engola attended Massachusetts Institute of Technology, where he earned a bachelor's degree in aeronautics and astronautics. He held a master's degree in aerospace engineering from the Georgia Institute of Technology as well as in business administration with a program certificate from Stanford University.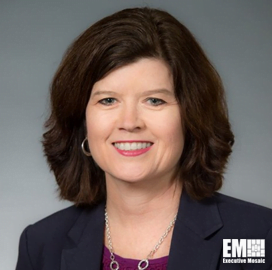 Randa Newsome serves as Raytheon's chief human resource officer, a role she has held for nearly two decades.
She works with Raytheon's CEO and executive leadership team on all aspects of human resources, talent and culture, according to her LinkedIn profile.
Her contributions to Raytheon inform the company's board of directors on issues related to executive compensation, succession planning, leadership pipeline and company culture.
Newsome's former HR-focused roles in Raytheon ranged from manager to vice president.
Before she joined Raytheon in April 2001, Newsome worked at Lockheed Martin as a human resources manager for the NASA Consolidated Space Operations Contract.
In the said role, she handled matters such as salary planning and analysis, employee and labor relations, staffing and employee development.
Newsome spent two years as a human resources generalist at United Space Alliance, where she provided human resources consultant services for a group of 750 employees.
She counseled employees, assisted outside counsel with litigation, managed the internal job opportunity program, investigated and analyzed business ethics matters and participated in negotiating collective bargaining agreements.
According to her LinkedIn profile, Newsome began her professional career as a human resources generalist at Lockheed Martin. In the said role, she served as a staffer to the vice president of human resources.
She earned a bachelor's degree in communications from Florida State University and a master's degree in public administration and human resources management from Valdosta State University.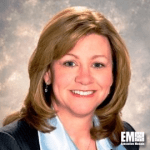 Donna Diederich has been serving as chief human resources officer since January 2019 at management consulting company LMI. In the said role, she is responsible for the entirety of LMI's human resources organization, including talent acquisition and development, project management, program development, talent strategies and solutions and succession planning.
Diederich's expertise is in HR leadership, as she directs several teams in the training and development of critical personnel. Managing talent acquisition programs to present solutions for the organization is another of her areas of focus, LMI said.
Diederich also commits her efforts to building training initiatives for future leaders and personal training. Among her undertakings is the University of Chicago Booth and HR Executive Program at Cornell.
Diederich's HR management career consists of providing talent management solutions that foster leadership qualities, develop an inclusive workplace culture and improve employee interaction.
Previously, she joined Abt Associates, a research company headquartered in Maryland, as CHRO for more than a year, focusing on developing an international talent strategy.
Diederich has over two decades of experience in senior management roles in different companies, including as a senior vice president for HR at information technology and services company CACI International and as vice president for HR for the National Public Sector and Americas Region of technology solutions company DXC Technology (formerly CSC).
She also had a nine-year stint at aerospace manufacturer Northrop Grumman, where she oversaw over 6,000 employees. 
Diederich attended Missouri State University, where she earned her bachelor's degree in psychology and business.
ABOUT POTOMAC OFFICERS CLUB
The Potomac Officers Club is owned and operated by Executive Mosaic. Since 2002, Executive Mosaic has been a leader in media and exclusive senior executive networking programs primarily targeted to the U.S. federal government contracting (GovCon) marketplace. In addition to connecting executives of consequence into a fabric of like minded communities, the company's growing cross-media platform serves as a leading source of news about the people, policies, trends and events shaping the nation's GovCon sector.