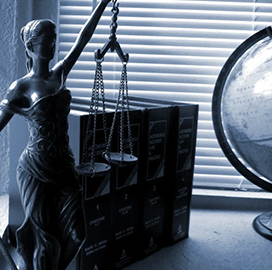 Legal profession
Five Chief Legal Officers in Government Contracting
The role of the chief legal officer is changing as organizations take on new types of business risks. Exterro, a legal governance software developer, published a 2021 survey showing that cybersecurity, compliance and data privacy are the most important issue areas. And for the first time, cybersecurity overtook compliance for the number one spot.
Exterro's study also showed that chief legal officers are now spending significantly more time contributing to business strategies and offering advice on non-legal issues.
The Potomac Officers Club—a division of Executive Mosaic—presents five chief legal officers in the government contracting sector.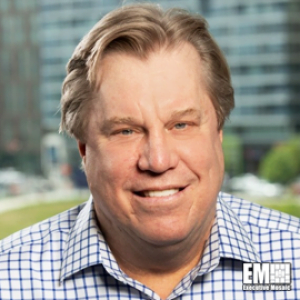 Ted Timberlake is the chief legal officer at defense technology provider VTG.
Timberlake leads the company's legal, contracts, risk management and industrial security departments. He has been holding the leadership position since he joined the company in October 2017.
He was a principal at TT4 Management Consulting before joining VTG. In this role, he served as an attorney and management consultant, advising government contracting companies about transactional, corporate and operational matters. Timberlake also held multiple legal leadership roles with Vistronix Intelligence and Technology Solutions, General Dynamics Advanced Information Systems and GLOBAL Integrated Security USA. His 30-plus-year career started in 1990 as the director of contracts with Alexandria, Virginia-based Veda, Inc., according to his LinkedIn profile.
Timberlake has a track record of planning and executing strategic financing transactions, mergers and acquisitions and post-acquisition integrations. He oversaw three acquisitions at VTG and played a role in ASRC Federal's acquisition of Vistronix in 2016.
The VTG chief legal officer holds a Juris Doctor from The Catholic University of America Columbus School of Law and a bachelor's degree in government from the University of Virginia. He is also a member of the Virginia State Bar and the Fourth U.S. Circuit Court of Appeals.
VTG offers modernization and digital transformation solutions and services to defense and national security customers. Its offerings can be applied in the sea, land, air and cyberspace domains.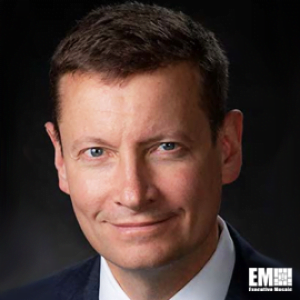 Brent Gerry is the chief legal officer and executive vice president of global compliance at the aerospace company Boeing. He leads the company's law and global compliance organization and acts as senior legal adviser.
Gerry joined Boeing in 2008 and served in senior positions in the company's law department. Some of the positions he served in were vice president and general counsel for Boeing Commercial Airplanes and chief counsel to Boeing's network and space systems segment. He also served as the president of Boeing Japan for three years. He assumed his current position in May 2020, Boeing said.
He served several leadership roles with the U.S. government before joining Boeing. At the Department of Justice, he was chief of staff to former U.S. Attorney General Michael Mukasey and was the acting assistant attorney general at the department's Office of Legal Policy. The industry veteran also served as associate counsel to the U.S. president, working on national security and intelligence matters. Gerry also worked as a private practice lawyer at law firm Goodwin Procter and as a law clerk for the U.S. Court of Appeals D.C. Circuit and the U.S. Supreme Court.
Gerry is a member of the board of trustees at the Museum of Flight in Seattle. He also serves on the industry advisory board at the University of Washington Law School's Global Business Law initiative.
The Boeing official holds a Juris Doctor from Yale Law School, a master's degree in political science from Yale University and a bachelor's degree in political science and economics from Colgate University.
Thomas Ayres is the new chief legal officer and general counsel of Voyager Space Holdings, a Colorado-based company specializing in space exploration.
Ayres joined the company in June, bringing with him more than 15 years of legal experience with the U.S. military, according to his LinkedIn profile.
His last stint with the military was with the Air Force. During his three-year tenure as the service's general counsel, Ayres advised former secretaries Heather Wilson and Barbara Barrett and guided efforts to further the adoption of cloud, virtual, artificial intelligence, 5G and satellite communications services.
He juggled his responsibilities with the Air Force at the time while also taking on legal duties for the U.S. Space Force. As general counsel of the nascent service branch, he offered advice on matters relating to personnel training and the acquisition of launch and space systems.
Before that, Ayres was the Army's deputy judge advocate general. In that role, he advised the Army Secretary, Chief of Staff, and principal staff in the Department of Defense on full-spectrum legal and policy issues affecting the service branch.
While at the Army, he also led a legal services agency team of litigating attorneys and a team of faculty and staff responsible for graduate legal education and initial military legal education for lawyers and paralegals.
Earlier in his career, Ayres served as the deputy legal counsel to the chairman of the Joint Chief of Staff.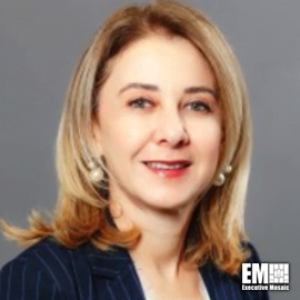 Farinaz Tehrani serves as senior vice president and chief legal officer at VSE, an engineering and technical services company headquartered in Alexandria, Virginia.
VSE provides inventory solutions, logistics, asset sustainment and modernization services for government and commercial vehicles. The company also offers consulting services in the health information technology and energy sectors, according to its website.
As chief legal officer, Tehrani is responsible for VSE's legal, compliance and regulatory functions. She has more than two decades of experience in senior legal and compliance roles across multiple industries, VSE said.
The company added that Tehrani has successfully overseen legal, governance and regulatory matters for both large and small organizations.
Prior to joining VSE in August, Tehrani served as the chief legal officer at Advantia Health, an organization focused on providing health care management for women.
Tehrani was previously associate general counsel for North America at infrastructure public company Transurban.
In the said role, she was responsible for complex commercial transactions, risk management, regulatory compliance, asset acquisitions and financing matters, according to her LinkedIn profile.
From 2004 to 2015, Tehrani held various counsel roles at Sunrise Senior Living, a global senior living public company.
Tehrani earned a Juris Doctor degree from Georgetown University Law Center and a bachelor's degree in economics from Tufts University.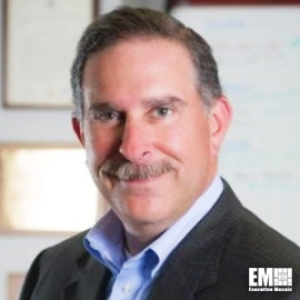 James Villa serves as the chief legal officer of Aleut Federal, an Alaskan Native-owned business providing technology, environmental, construction and infrastructure services to government clients.
Villa is the leader of a 15-person legal, compliance and government contracts team. He offers guidance to officers and managers on corporate and business matters and ensures that all business practices, policies and activities fall within the bounds of the organization's legal requirements, according to his LinkedIn profile.
Concurrently, Villa is an adjunct professor at the George Washington University Law School, where he teaches a course on advanced legal writing with a focus on drafting key documents for in-house practice.
With over 30 years of experience in the legal profession, Villa has worked for companies in various industries, including defense, security, media, technology. He also has experience in government and law firm settings.
His expertise spans business operations, risk management, agreement negotiation, counsel management, ethics and compliance, labor and employment, antitrust, regulatory and intellectual property.
Previously, he held general and chief counsel roles at Hensoldt, Versar, Colonial Parking and AOL.
Earlier in his career, he spent a little over 11 years working as a trial and special assistant attorney for the Department of Justice and had stints as an associate at Howrey and Sutherland Asbill & Brennan.
Villa graduated from the University of Michigan with a bachelor's degree in political science and history and a Juris Doctor degree.
ABOUT POTOMAC OFFICERS CLUB
The Potomac Officers Club is owned and operated by Executive Mosaic. Since 2002, Executive Mosaic has been a leader in media and exclusive senior executive networking programs primarily targeted to the U.S. federal government contracting (GovCon) marketplace. In addition to connecting executives of consequence into a fabric of like minded communities, the company's growing cross-media platform serves as a leading source of news about the people, policies, trends and events shaping the nation's GovCon sector.
Category: Articles
Tags: Brett Gerry Executive Profiles Farinaz Tehrani govcon government contracting James Villa Ted Timberlake Thomas Ayres