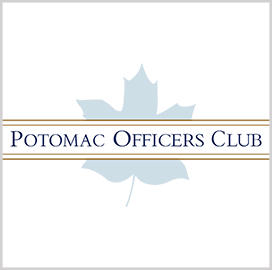 Product direction
Five Chief Product Officers in GovCon
The chief product officer is among the executives responsible for ensuring that a company's product direction drives sustainable growth, which is important in today's highly competitive technology sectors. Be it in delivering quality-of-life software or building critical technologies for national security, the CPO's performance can be the deciding factor in an organization's bid to differentiate itself from the competition.
And differentiation can be game-changing in a government contracting sector that values innovation and frowns upon wasted tax dollars. The Potomac Officers Club — a division of Executive Mosaic — highlights five chief product officers in the government contracting sector.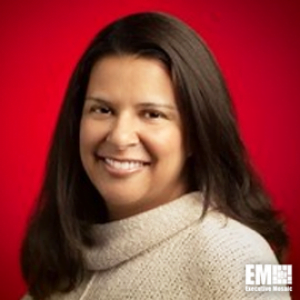 Diya Jolly is a seasoned product leader currently serving as the chief product officer for Okta, a computer software company headquartered in San Francisco, California.
Since assuming her position in April 2019, Jolly has been responsible for Okta's product roadmap and innovation. She leads a product team specializing in product management, design, product marketing, competitive intelligence, pricing and developer relations, according to her LinkedIn profile.
Previously, Jolly served as the vice president of product management at Google. During her eight-year tenure at the tech company, she managed product management and design teams within Google Nest and led monetization efforts, including innovative product launches, for YouTube.
She also had a three-year stint as product management VP at FreeWheel, a Comcast company. In that role, she was in charge of professional teams tasked with designing, developing, launching and monetizing the company's products.
Earlier in her career, she was a senior product manager at Microsoft and a product marketing manager at Motorola.
She started as a business analyst for McKinsey and Co., where she provided consulting expertise on growth, turnaround and product strategy to companies in the hi-tech, financial services and manufacturing industries.
Jolly completed her undergraduate studies at the University of Michigan. She later earned a Master of Business Administration degree from Harvard Business School.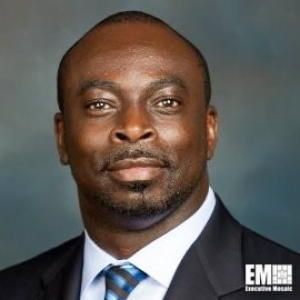 Paul Nicholson is the chief product officer of the National Security Agency.
Nicholson has served in the role since March 2020. He is responsible for providing strategic transformation for cryptographic solutions across the NSA customer base to meet advanced security challenges.
Before being appointed chief product officer, he served as head of technology development for the Special Operations Forces Acquisition, Technology and Logistics Center, according to Nicholson's profile posted on LinkedIn.
In the role, he led the research and development of next-generation technologies for intelligence collection, storage and dissemination. He also oversaw the development of solutions used for the certification and accreditation of associated networks.
Before joining the NSA in 2007, Nicholson served as a consultant for the U.S. government. From 2001 to 2006, he provided advice on engineering-related efforts.
The NSA executive is a veteran of the U.S. Air Force, serving as an officer for 20 years.
Nicholson is a graduate of the Air Force Institute of Technology with a master's degree in industrial engineering.
He also holds a master's degree in strategic studies and national security from the National Defense University.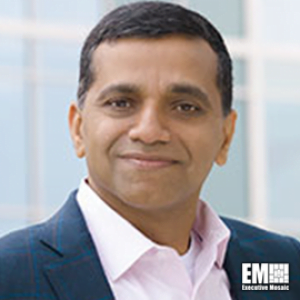 Manoj Leelanivas serves as executive vice president and chief product officer at Juniper Networks, a multinational company specializing in networking and cybersecurity products and services.
As CPO, Leelanivas manages an extensive product portfolio covering routing, security, software, cloud services, identity control, wireless access points and many more.
He is also responsible for all aspects of product strategy and direction, including a newly acquired business unit driven by enterprise artificial intelligence, Juniper said.
Leelanivas' current term as EVP and CPO began in 2018, when he rejoined the company after spending four years as president and CEO of Cyphort, a security analytics technology company that now operates as part of Juniper.
Leelanivas first became employed by Juniper in 1999. For the next 14 years, he would hold multiple leadership roles, including EVP of worldwide sales for advanced technologies, EVP and general manager of the software group, and senior VP and GM of the edge and data center business unit.
According to his LinkedIn profile, Leelanivas served as board chairman of Carrier Ethernet, a joint venture involving Nokia, Siemens and Juniper, from 2009 to 2010. Currently, Leelanivas is a member of the board of directors of RPA company Automation Anywhere. He is chair of the board's compensation committee.
Leelanivas earned a bachelor's degree in computer engineering from the National Institute of Technology Karnataka and a master's degree in computer science from the University of Kentucky. He has also completed Stanford University's executive business program.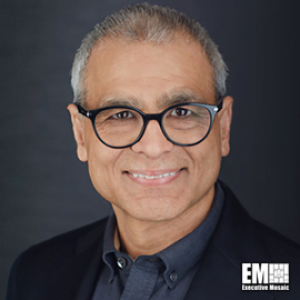 Ali Siddiqui serves as the chief product officer at BMC Software, a professional service company that prides itself in solving complex information technology problems.
As CPO, Siddiqui holds end-to-end responsibility for the company's whole product portfolio, which includes packaged software solutions for service management, automation, operations and mainframes.
Siddiqui has more than 30 years of experience in leading and developing software businesses, BMC said.
BMC CEO Ayman Sayed describes Siddiqui as an "accomplished product leader with a solid track record of innovation."
Before joining the company in February 2020 as its first CPO, Siddiqui served as head of IT operations at Broadcom's enterprise software division.
He was CA Technologies' general manager for enterprise and cloud management. Before that, he served as vice president and general manager at Cisco, according to his LinkedIn profile.
BMC said that earlier in his career, Siddiqui founded a company that provided real time personalization for wireless carrier portals. He was also part of several Silicon Valley startups.
Siddiqui earned a bachelor's degree in electrical engineering from the California Institute of Technology, a master's degree in engineering systems from Stanford University and a bachelor's degree in physics from Occidental College.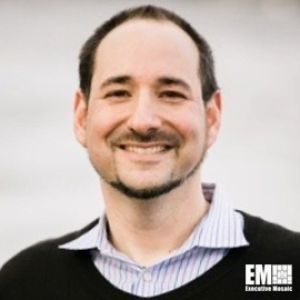 Jeff Kunins is double-hatted as the chief product officer and executive vice president of software at public safety company Axon.
Kunins leads global product, software engineering, artificial intelligence, design and security teams responsible for Axon products, including the TASER product line, body-worn and vehicle cameras and software as a service platforms for digital evidence management and real-time operations.
He is also a member of the board of directors of Flock Safety and RapidSOS, according to his LinkedIn profile.
Kunnins previously held vice president positions at Amazon.
For four years, he served as VP of Amazon Kindle. During that time, he led a comprehensive redesign of the Kindle mobile app, improving the reading experience across multiple device types.
He also dedicated nearly two years as VP of Alexa Entertainment. In that role, he boosted the distribution of Alexa-enabled devices by engaging in partnerships with Apple Music, Spotify, SiriusXM/Pandora, Netflix and YouTube.
Before working for Amazon, Kunnins was a general manager at Skype. He was involved in product and design and led Skype's transition from a traditional peer to peer architecture to a mobile-optimized cloud platform.
He is also a former executive at Microsoft and Tellme Networks.
Kunins graduated from Carnegie Mellon University with a bachelor's degree in music composition and information and decision systems.
ABOUT POTOMAC OFFICERS CLUB
The Potomac Officers Club is owned and operated by Executive Mosaic. Since 2002, Executive Mosaic has been a leader in media and exclusive senior executive networking programs primarily targeted to the U.S. federal government contracting (GovCon) marketplace. In addition to connecting executives of consequence into a fabric of like minded communities, the company's growing cross-media platform serves as a leading source of news about the people, policies, trends and events shaping the nation's GovCon sector.
Category: Articles
Tags: Ali Siddiqui Axon BMC Software Chief Product Officer CPO Diya Jolly Executive Mosaic Executive Profiles govcon government contracting Jeff Kunins Juniper Networks Manoj Leelanivas National Security Agency NGA Okta Paul Nicholson technology