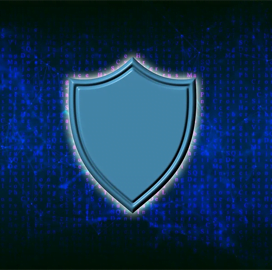 Security
Five Chief Security Officers in GovCon
Last year, the Department of Defense began rolling out the first stages of the Cybersecurity Maturity Model Certification program, an ambitious effort to establish higher security standards for the defense industrial base. With the release of such government requirements, the role of the chief security officer has been expanding to include cybersecurity.
CSOs come from different backgrounds but all have a set of skills that is hard to find. Investopedia said that despite the small talent pool of CSOs, experts expect the role to continue being in high demand due to the number of companies experiencing breaches and threats to their security.
The Potomac Officers Club — a division of Executive Mosaic — presents five CSOs elevating security in the government contracting sector.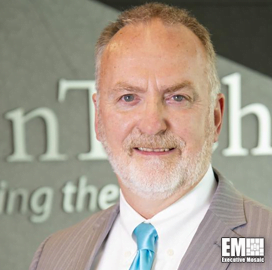 Daniel Payne serves as the chief security officer and a senior vice president at ManTech International.
Payne handles ManTech's security strategy and leads efforts to ensure end-to-end protection for customer systems and information.
He oversees a team of security professionals that fulfill U.S. government contracts requiring access to classified information, according to his company profile.
Prior to joining ManTech in 2019, Payne worked for the Defense Security Service, which is now known as the Defense Counterintelligence and Security Agency.
His LinkedIn profile shows that he was with DSS for more than three years. As the agency's director, he developed an innovative risk-based methodology to secure critical technology and classified information. He also enhanced business and counterintelligence analysis practices to protect supply chains of national security systems from being tampered with by foreign intelligence services.
Payne had a two-year stint as well with the National Counterintelligence and Security Center. Serving as the NCSC's deputy director, he played a key role in developing national counterintelligence strategies to combat adversaries that are considered priority threats to the U.S. In addition, he led the creation of a national policy to thwart the activities of foreign intelligence entities against the U.S.
The executive spent much of his career at the Central Intelligence Agency. During his 30-year career with the CIA, he held leadership positions focused on counterintelligence operations, criminal investigations, counterespionage investigations and interrogations.
Payne holds a bachelor's degree from Ball State University in Indiana. He also has a fraud examiner certification.
Phil Mazzocco serves as the chief security officer at Peraton, a defense contractor and information technology services provider.
Peraton's specialties include advanced engineering, space, intelligence, defense, health IT, cybersecurity, network infrastructure, enterprise IT, software development, cyber forensics and communications.
As CSO, Mazzocco is tasked with ensuring that company operations remain in line with the government's security requirements, according to Peraton.
His responsibilities include aspects of security risk management, crisis management, program security, international operations, training and insider threat.
Before he joined Peraton in September 2017, Mazzocco served as Leidos' vice president of sector security. He led security operations across the company's $4 billion portfolio of national security programs.
He is credited with managing the security team for the modernization effort of the Department of Defense's Defense Healthcare Management Systems.
Prior to Leidos, Mazzocco spent nine years in various leadership roles at Science Applications International Corporation, according to his LinkedIn profile.
His roles at SAIC included sector security director, business unit security director and security manager. He also held senior security positions in General Dynamics and CGI Federal, according to Peraton.
Mazzocco completed master of arts coursework in Central Eurasian studies at Indiana University Bloomington and earned a bachelor's degree in history from John Carroll University.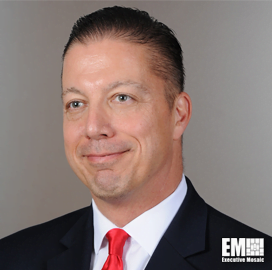 Dave Tender is the vice president of security at Perspecta, a government contractor that serves the defense and intelligence communities.
Tender has more than 40 years of government, military and industry experience in the defense sector. In his current role, Tender is responsible for personnel security, visitor control, physical security, information systems security, program security and other aspects of security, according to Perspecta.
He also works closely with senior security personnel in the government to improve the company's security compliance programs and award fee scores, he said in his LinkedIn profile.
Tender previously served as VP and chief security officer at Vencore, which merged with a DXC technology division and with KeyPoint Government Solutions to form Perspecta in 2017.
In the said role, Tender worked with Venore's government customers to ensure that the company's programs met or exceeded security requirements.
He also served as Vencore's insider threat program senior official and as the point person for security incident response planning and execution.
Before he joined Vencore in 2014, he was the VP of security operations at QinetiQ's North America business, providing leadership in matters pertaining to the Department of Defense and the Intelligence Community.
Tender previously also served as assistant VP and deputy director of security at Science Applications International Corporation, according to Vencore.
He earned a Master of Business Administration degree in security management.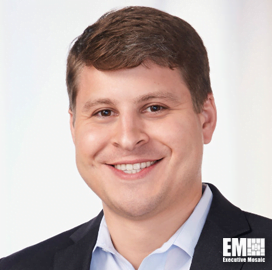 John Scimone works for Dell Technologies as its chief security officer and senior vice president.
In his role, Scimone is responsible for the company's global corporate security program. He also leads the company's global crisis management and business continuity efforts and provides security risk advice to customers, according to his LinkedIn profile.
In addition to working for Dell, Scimone sits on the advisory boards of CyberVista and the RSA Conference. He is also a board member at the Security Advisor Alliance, a program committee member at the Executive Security Action Forum and an ambassador for the Executive Women's Forum on Information Security, Risk Management & Privacy.
Scimone joined Dell following a nearly five-year stint with Sony Group. While working for the consumer electronics company, he served as SVP, global chief information security officer and senior director for security engineering.
His contributions supported the creation of Sony's first global information security and privacy program and the formulation of the company's response to a cyber attack launched by North Korea.
Before transitioning to the private sector, Scimone worked for the Department of Defense.
He spent a little over four years as the director of security operations for the Secretary of Defense's communications office. He was also a former senior security adviser with the now defunct Joint Task Force for Global Network Operations.
Scimone graduated from the Georgia Institute of Technology with a bachelor's degree in computer science. He also attended the Institute of World Politics, where he earned his master's degree in strategic intelligence studies.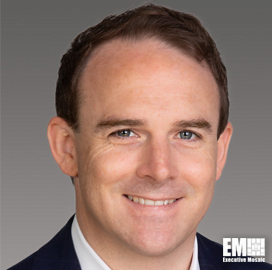 David Bradbury is the chief security officer of Okta, an independent identity provider headquartered in San Francisco, California.
In the role, Bradbury is responsible for leading the overall security execution of Okta and manages a team tasked with navigating the threat landscape to protect the company's employees and customers.
Currently, Bradbury helps Okta's customers continue to adopt and accelerate security strategies that employ a zero trust approach, according to his LinkedIn profile.
He assumed his role at Okta in 2020 after spending three years at Symantec, where he was also a CSO and senior vice president. While at Symantec, Bradbury oversaw the company's global security by crafting and implementing security cyber risk management programs that balanced product and business needs with customer expectations.
The information security management and information technology expert began his career as a software engineer at eBay in 1999.
He also previously worked at Barclays Capital as associate information risk director and at Commonwealth Bank in Australia as head of cybersecurity operations. He spent three years at Barclays and five years at CommBank, where he oversaw global accountability for detection and response to stay ahead of threats and attacks.
His areas of expertise include business continuity, computer forensics, vulnerability assessment, governance, and identity and access management.
The Okta CSO is a graduate of the University of Sydney with a bachelor's degree in computer science.
ABOUT POTOMAC OFFICERS CLUB
The Potomac Officers Club is owned and operated by Executive Mosaic. Since 2002, Executive Mosaic has been a leader in media and exclusive senior executive networking programs primarily targeted to the U.S. federal government contracting (GovCon) marketplace. In addition to connecting executives of consequence into a fabric of like minded communities, the company's growing cross-media platform serves as a leading source of news about the people, policies, trends and events shaping the nation's GovCon sector.
Category: Articles
Tags: chief security officer CMMC CSO cybersecurity Daniel Payne Dave Tender David Bradbury Dell Technologies Department of Defense DoD Executive Mosaic Executive Profiles govcon government contracting John Scimone ManTech Okta Peraton Perspecta Phil Mazzocco Potomac Officers Club security