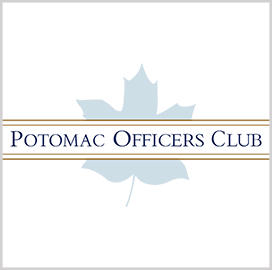 Solutions competitiveness
Five Chief Solutions Officers in GovCon
Paul Hadfield, founder and CEO of Hadfield Group, said a company should not obsess over having a better product than its competitor. A company can compete on lower prices or superior distribution and sales.
However, Hadfield noted that even small businesses with fewer resources should aim to offer great products and customer service.
The chief solutions officer is responsible for ensuring that a company can remain competitive on the products and services side. Solutions competitiveness is particularly important for industries like the technology sector, where market leaders can boast of their empirically superior offerings.
The Potomac Officers Club — a division of Executive Mosaic — features five chief solutions officers in the government contracting sector.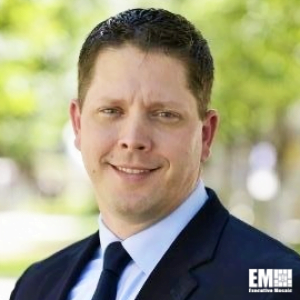 Martin Rieger, who has over two decades of experience in information systems and technology, serves as chief solutions officer of cloud solutions provider stackArmor.
In the role, Rieger leads the company's solutions team and manages technology investments focused on the critical needs of cloud service providers and independent software vendors looking for security and compliance services.
StackArmor's services support companies that need to comply with the Department of Defense's Cybersecurity Maturity Model Certification program, the Federal Risk and Authorization Management Program and the Defense Federal Acquisition Regulation Supplement, among others, according to his profile posted on LinkedIn.
Rieger has served as CSO of stackArmor since May 2020, joining the company from Penguin Computing, which is based in Washington, D.C. At Penguin Computing, the IT veteran worked as vice president of compliance and risk management, a role that involved maintaining the company's enterprise vision, strategy and federal cloud security program.
Prior to working for Penguin Computing, Rieger spent more than four years at Emagine IT, with his last 18 months there spent as VP of cybersecurity and risk management.
Earlier in his career in the private sector, he worked as an information assurance analyst for CACI International, where he supported the U.S. Naval Personnel Command.
Rieger joined the private sector in 2009 after 10 years in the U.S. Navy as a technician focused on information systems.
The stackArmor CSO holds a bachelor's degree in kinesiology, health and nutrition from Sam Houston University. He also holds a bachelor's degree in information systems security and a master's degree in information systems management from American Sentinel University, Denver.
Additionally, Rieger is a graduate of James Madison University with a Master of Business Administration degree focused on information security.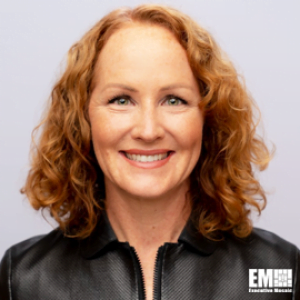 Julia White has been serving as the chief marketing and solutions officer at SAP for seven months.
White is responsible for the software company's product and industry marketing, solution management, digital and brand marketing, regional area marketing, corporate communications, industry solutions and value engineering, and government affairs, according to her LinkedIn profile.
At the same time, White serves on the company's board of directors. Her current executive board term expires in 2024.
She joined SAP following a nearly 20-year career with Microsoft Corporation.
In her first few years with the tech company, she carried out product management, product marketing and reseller channel marketing functions. Eventually, White was promoted to senior director and was tasked with exchange server and online product management.
Her first executive position at Microsoft was general manager for technical marketing. In that role, she was in charge of Office 365, Office apps, Exchange, SharePoint, Developer and IT Pro audience marketing. She later ascended to the role of corporate vice president and led product marketing for Azure, developer tools and servers.
Before working for Microsoft, she spent three years as a product management employee at financial software company Intuit.
White earned her bachelor's degree in communications from Stanford University before earning a Master of Business Administration degree from Harvard Business School.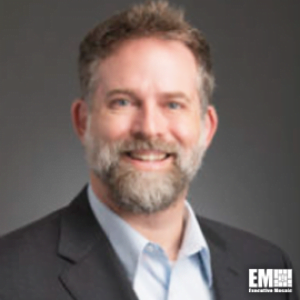 Jason Weaver serves as the chief solutions officer at SkyePoint Decisions, a cybersecurity and information technology maintenance provider.
SkyePoint said it provides cybersecurity engineering, critical infrastructure support and application development services to federal government customers.
Weaver is responsible for identifying customer priorities and developing technical and business solutions to meet them, SkyePoint said.
He is also in charge of developing plans to create technical capabilities that are in line with SkyePoint's business objectives.
The company said Weaver has over 24 years of experience in IT, including 15 years of experience leading high-performance IT teams. His expertise covers information security, compliance and technology infrastructure.
He joined the company in November 2018 as lead solutions architect, according to his LinkedIn profile. He took on his current role in April 2020.
Before joining SkyePoint, he worked as an information security consultant at Jason Weaver Consulting.
Weaver previously served as associate director at the Public Company Accounting Oversight Board, a nonprofit corporation that Congress established to perform audits in the financial services sector.
At PCAOB, Weaver developed strategies to advance the organization's mission through IT and business leadership. SkyePoint said he handled an operations budget that made up 33 percent of PCAOB's IT budget.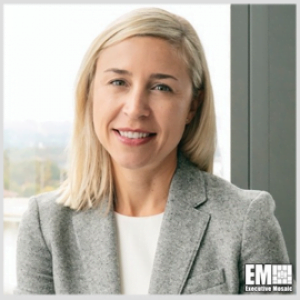 Ashley Perry is the chief solutions officer at Socially Determined, working out of the Washington, D.C., Metropolitan Area. She is responsible for all market-facing functions, including business development, account management, client success and thought leadership, her LinkedIn profile reveals.
As head of the company's client solutions group, Perry is focused on improving the health of communities and the performance of health care organizations by assessing and addressing community-level social determinants of health and individual-level social risk factors.
Perry has been with Socially Determined, a social risk analytics company, for three years. Her job includes managing a multidisciplinary team of data engineers, analysts, consultants and subject matter experts that translate social risk insights from the SocialScape platform into quantifiable business and community impacts.
Before joining her current employer, Perry was vice president at Kaufman Hall, a health care management consulting company. She is credited for her role in building and scaling successful consulting practices for Kaufman as well as the Premier Healthcare Alliance.
Perry is described as a public health practitioner and researcher by training and experienced management consultant whose career has bridged health care and public health. She is a frequent speaker at national conferences on topics related to community health, health equity, social determinants of health, social risk analytics, innovative partnership models and impact evaluations.
Perry obtained her bachelor's degree in economics from Duke University and master's degree in public health from Columbia University.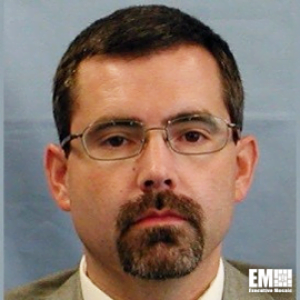 Karl Schaub serves as the chief solutions architect at NetScout Systems, a computer networking company that specializes in cybersecurity and business intelligence.
NetScout said its solutions are designed to protect industry leaders from the risk of disruption and allow them to address challenges in network performance and security problems.
As chief solutions architect, Schaub serves as NetScout's technical lead for all federal customer opportunities. He works closely with the product management and engineering team to address complex customer requirements, according to his LinkedIn profile.
Schaub said he provides the information and tools that field systems engineers need to attract new customers and ensure the satisfaction of existing customers.
He is also in charge of managing the resources needed to ensure that the company's products meet Common Criteria, Federal Information Processing Standards, UCCO and IPv6 compliance.
Before he joined NetScout in September 2010, Schaub served as a resident engineer at computer networking company Juniper Networks.
He supported the Defense Information Systems Agency on all technical matters related to Juniper Networks' products and third-party networking equipment.
Schaub previously served as director of product management at Niksun, a computer and network security company that specializes in security compliance support.
In the said role, he directed the activities of system engineers supporting customers in the United States and western Canada.
He also served as a senior systems engineer at Netconn Solutions, where he supervised the development of integrated systems for DISA.
Schaub earned a master's degree in computer and information systems security from American InterContinental University and a bachelor's degree in computer networking from Strayer University.
ABOUT POTOMAC OFFICERS CLUB
The Potomac Officers Club is owned and operated by Executive Mosaic. Since 2002, Executive Mosaic has been a leader in media and exclusive senior executive networking programs primarily targeted to the U.S. federal government contracting (GovCon) marketplace. In addition to connecting executives of consequence into a fabric of like minded communities, the company's growing cross-media platform serves as a leading source of news about the people, policies, trends and events shaping the nation's GovCon sector.
Category: Articles
Tags: Ashley Perry Chief Solutions Officer Executive Mosaic Executive Profiles govcon government contracting Hadfield Group Jason Weaver Karl Schaub Martin Rieger NetScout Systems Paul Hadfield SkyePoint Decisions Socially Determined stackArmor