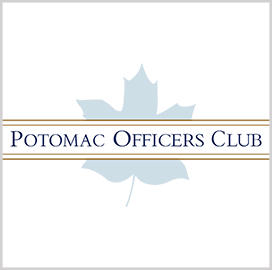 Business growth
Five Chief Transformation Officers in GovCon
Businesses need to constantly evolve and adapt to trends to remain competitive, especially in sectors where disruptive technologies or competitors may arise.
The chief transformation officer is responsible for identifying and executing the changes that an organization needs to make to remain relevant. The role uses holistic organization change to drive growth in a company, said Michael Wade, director of IMD's Global Center for Digital Business Transformation.
The Potomac Officers Club — a division of Executive Mosaic — features five chief transformation officers in the government contracting sector.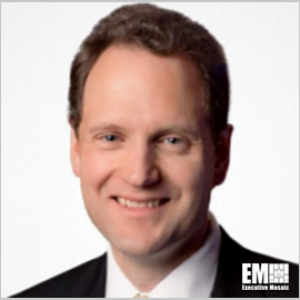 Michael Dumais is the chief transformation officer and executive vice president of corporate strategy and development at Raytheon Technologies, a provider of weapons and military- and commercial-grade electronics. He was the EVP of operations and strategy for United Technologies Corp. prior to its merger with Raytheon Co. in 2020.
Dumais has over two decades of experience in engineering and technology systems. He started his professional career in 1989 as a systems engineer for General Electric Aviation. He joined UTC in 1998 as the director of corporate development and handled progressively critical roles for the company, according to his LinkedIn profile.
The Raytheon executive holds a master's degree in electrical and electronics engineering from the University of Pennsylvania and a bachelor's degree in electrical and electronics engineering from Virginia Tech.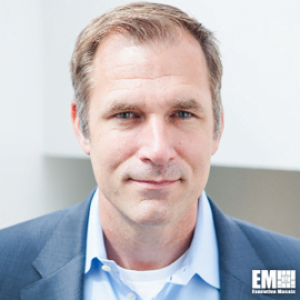 Mike Hayes serves as the chief digital transformation officer at VMware, working out of Westport, Connecticut. He has led the cloud computing and virtualization technology company's global business operations and acceleration of the software as a service transition, supervising the team tasked with technology, enterprise data and analytics, business transformation and automation, mergers and acquisitions integration, and security, according to his LinkedIn profile.
Prior to joining VMware, Hayes was a senior executive at IT services firm Cognizant. He was a member of the 14-person executive leadership group with a $2 billion profit and loss responsibility for the firm's largest clients in banking and financial services. He led a massive change management program to drive scale and growth for the firm's largest accounts.
Prior to Cognizant, Hayes was chief of staff to the CEO and chief operating officer at Bridgewater Associates, a highly successful hedge fund with over $160 billion under management. He joined Bridgewater after serving as a White House Fellow and director of defense policy and strategy at the National Security Council under the Bush and Obama administrations.
Earlier in his career, and before his foray into the corporate world, Hayes served for two decades as an officer of the U.S. Navy SEALs. He was commanding officer of SEAL Team TWO. At one time, he was deployed as the commander of a 2,000-person task force responsible for all special operations in southeastern Afghanistan.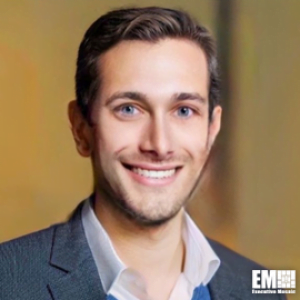 Thomas Huber serves as the chief transformation officer of Mercury Systems. He is also one of the executive vice presidents at the Massachusetts-based technology company, which serves the aerospace and defense industries.
Huber has 20 years of experience in the industry and management consulting space, during which he helped senior executives and management teams address strategy development concerns and supported large-scale transformations at multinational enterprises, and small and medium-sized and portfolio companies.
He recently wrapped up a nearly three-year stint as managing director and partner at Boston Consulting Group, according to his LinkedIn profile. While at the consultancy, he led transformation and operations practices, with a focus on industrials, consumer products and technology.
A big chunk of Huber's career was spent with Bain & Company, where he also served as managing director and partner. In his nine-year stay with the consulting firm, he supported clients by leveraging his expertise in various industry verticals, including automotive, mining and metals, and agribusiness.
He also had a nearly eight-year career as an associate partner at McKinsey & Company. In that role, he implemented go-to-market, portfolio and growth strategies for the firm's clients.
Huber graduated from the University of Innsbruck in Austria with a master's degree in business administration, strategic management, finance, marketing and sales. He also completed a doctorate in law from the institution.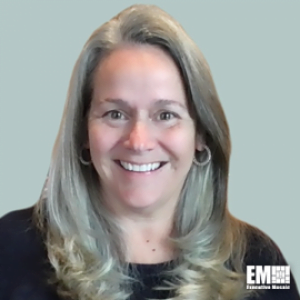 Kelly Edwards Kent serves as the chief transformation officer at ServiceNow, a California-based software developer that specializes in digital workflow solutions.
ServiceNow said its Now Platform is a workflow designer that features capabilities such as automation discovery, performance analytics, artificial intelligence search, predictive intelligence, process optimization and edge encryption.
Kent joined ServiceNow in February 2021. She has leadership experience in transformation, human resources, technology, audit, quality and operations functions, according to her LinkedIn profile.
She also boasts senior leadership experience in the transportation, financial services and retail sectors.
Prior to joining ServiceNow, Kent founded and served as the CEO of Sunset Point Holdings, a provider of consultancy services for companies pursuing large-scale technology transformation.
Kent was previously senior vice president of human resources at Lowe's Companies, responsible for functions such as HR operations, HR technology, payroll, talent acquisition, and associate and labor relations.
From 2011 to 2017, Kent served as a transformation program management executive for Bank of America. She said she was responsible for $1 billion in investment in transformation programs related to anti-money laundering, global compliance and legacy asset servicing.
She was a division manager at UPS earlier in her career, holding responsibilities in Atlanta, Georgia, and Charlotte, North Carolina.
Kent earned a bachelor of science in education from Western Carolina University.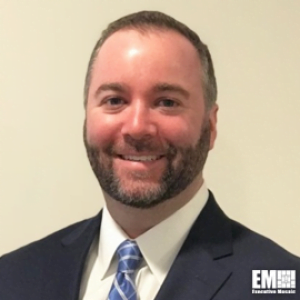 Gabriel Kopin is the chief transformation officer at Cobham Advanced Electronic Solutions, a Virginia-based provider of analog and radiation-hardened technology for the U.S. aerospace and defense industry.
Since assuming the role of CTO in February 2020, he has been in charge of CAES' value creation program. His focus is on elevating the company's business performance and improving the delivery of critical defense applications, according to his LinkedIn profile.
Before joining CAES, he spent nearly two years as a corporate strategy and business development specialist for TE Connectivity, a Swiss consumer electronics company.
Kopin is also a former managing partner of Nipok Properties and principal of Boston Consulting Group, where he led teams responsible for growth and operations strategy, large-scale transformations and post-merger integrations for aerospace and defense industry customers.
He started his career with Lockheed Martin as a part-time systems engineer. During that time, he was a member of the modeling and simulation group for the Aegis Ballistic Missile Defense program.
Later on, he became part of the defense company's engineering leadership development program.
He also worked under Lockheed's chief engineer's office, with a primary focus on naval radar applications. Some of his responsibilities included managing a team tasked with maturing and testing an air and missile defense radar prototype.
Kopin holds a bachelor's degree in mechanical engineering and a master's degree in electrical engineering from the University of Pennsylvania. He also graduated from Duke University with a Master of Business Administration degree in strategy.
ABOUT POTOMAC OFFICERS CLUB
The Potomac Officers Club is owned and operated by Executive Mosaic. Since 2002, Executive Mosaic has been a leader in media and exclusive senior executive networking programs primarily targeted to the U.S. federal government contracting (GovCon) marketplace. In addition to connecting executives of consequence into a fabric of like minded communities, the company's growing cross-media platform serves as a leading source of news about the people, policies, trends and events shaping the nation's GovCon sector.
Category: Articles
Tags: chief transformation officer Executive Profiles Gabriel Kopin govcon government contracting Kelly Edwards Kent Michael Dumais Mike Hayes Thomas Huber