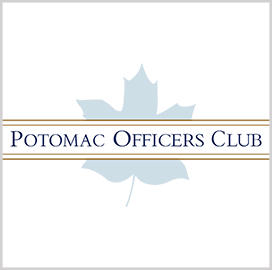 Chief of staff
Five Chiefs of Staff in Government Contracting
The chief of staff title can entail different responsibilities in different organizations. In general, the chief of staff augments the roles of the executives they are working with and may also help senior leaders hash out their priorities, according to Forbes Council contributor Madeleine Niebauer, founder and CEO of vChief.
Harvard Business Review contributor Dan Ciampa, an adviser to boards and chief executives, said that the chief of staff can also play a diplomatic role within an organization, providing sound judgment on matters that require sensitivity.
The Potomac Officers Club — a division of Executive Mosaic — features five chiefs of staff in the government contracting sector.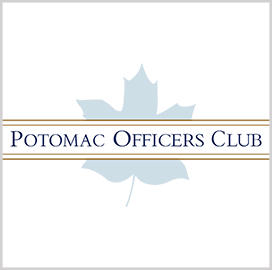 Retired U.S. Army Lt. Gen. Tony Ierardi serves as the chief of staff at Rebellion Defense, a software development company based in Washington, D.C.
Rebellion said it uses artificial intelligence and machine learning techniques to build software for the U.S. national defense community and its international allies.
Ierardi joined Rebellion in August 2019 to play a leadership role in strategic partner engagement. He served in a diverse set of Army and joint unit assignments throughout his 37-year military career, Rebellion said.
He commanded the First Cavalry Division at Fort Hood in Texas. Ierardi was also deployed in support of Operation Enduring Freedom as deputy commander for programs for Combined Security Transition Command-Afghanistan.
Rebellion said Ierardi was also deployed as part of the Second Armored Cavalry Regiment in Operation Desert Storm.
His military stint culminated in his assignment as the Joint Staff's J-8 director, tasked with overseeing analytic assessments for the Joint Chiefs of Staff. In the said role, he was also responsible for matters related to current and future requirements for forces, capabilities, budgets and resources for the joint force.
Ierardi earned a bachelor's degree in business from Washington and Lee University, a master's degree in national security studies from the U.S. Naval War College and a master's degree in Latin American studies from Georgetown University, according to his LinkedIn profile.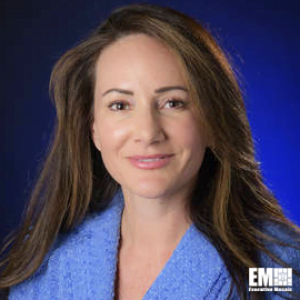 Susie Perez Quinn took on the role of NASA's chief of staff in May.
Upon Quinn's appointment, she became responsible for the day-to-day operations of the NASA headquarters in Washington, D.C. She also helps NASA Administrator Bill Nelson and senior NASA staff set the strategic direction of the space agency, according to her organizational profile.
Quinn previously worked for the National Governors Association. As the organization's director of government relations, she executed the federal policy agenda for the nation's 55 state and territory governors. She also worked with Congress and administration officials to make sure that COVID-19 response relief and recovery funds were properly distributed to states and territories.
In addition, she has prior experience working at Capitol Hill.
She previously served as the chief of staff to Nelson when he was a senator. In that role, she helped pass bills such as the U.S. Commercial Space Launch Competitiveness Act and the American Innovation and Competitiveness Act. She also facilitated the Congressional response to the 2010 BP oil spill.
Earlier in her career, she was a political appointee at the Department of the Interior. During her stint at the agency, she was involved in developing a new regulatory framework for offshore wind energy.
Quinn graduated from the University of South Florida with a bachelor's degree in political science and criminology. She also attended George Washington University, where she earned her master's degree in political management.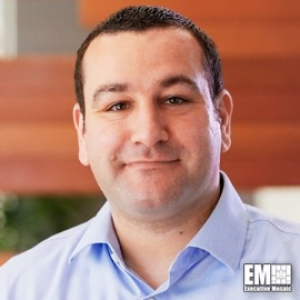 Omar Al-Sinjari serves as the chief of staff of the CEO of Honeywell Safety and Productivity Solutions, working out of Charlotte, North Carolina. He describes himself as a research-driven team player with deep experience in marketing, branding, advertising channels, industry and competitive analysis, internet, sales and procurement.
Al-Sinjari is further described as a proven leader with strong skills in all areas of business, research and technology. He has a prolific background in marketing products in the health care, retail as well as transportation and logistics industries, his LinkedIn profile shows.
In his various professional roles, Al-Sinjari says that he has worked closely with customers and suppliers on various levels to improve service and enhance business relationships. He has a significant level of accomplishment in making business improvements in the areas of revenue, cost, quality, inventory and customer satisfaction.
Al-Sinjari has been working at Honeywell SPS for just over one year. Lately, he has been working closely with customers and suppliers on various levels to improve service and enhance business relationships.
Previously, Al-Sinjari was the director of marketing strategy at Thomson Reuters. In that role, he was responsible for leading the strategy, building, enhancing and decommissioning of the marketing technology stack.
Al-Sinjari earned his degree in marketing from the Rochester Institute of Technology. He later earned his Master of Business Administration degree from St. John Fisher College.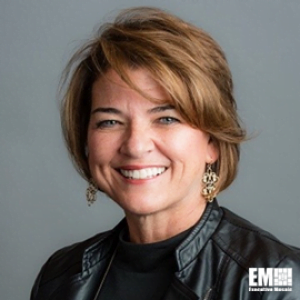 Christine Zmuda is chief of staff at software company Microsoft, leading end-to-end cross-organizational strategic planning activities across the Americas region. She has over three decades of leadership experience.
Zmuda has been Microsoft's chief of staff since August 2019. In addition to leading planning activities across the Americas, the industry veteran also works with the company's consulting services teams worldwide and manages and executes special projects for Microsoft Consulting in the U.S., Latin America and Canada.
Zmuda was an executive sales leader responsible for the rollout of Microsoft Relationship Sales, according to her LinkedIn profile.
She first joined the software company in 2004 as a strategic engagement manager. She was also a sales and partner strategy director at the organization's public sector business before moving to a different company. She rejoined Microsoft in 2013 as a channel director for Microsoft's cloud-based customer relationship management solutions and has since held multiple positions, including acquisition director, market director and senior sales leader.
She started her professional career in 1989 as a business development leader at Mobil Oil. She spent six years at the oil distributor and focused on efforts to improve retail and distribution opportunities.
Zmuda holds a master's degree in marketing from the American University Kogod School of Business.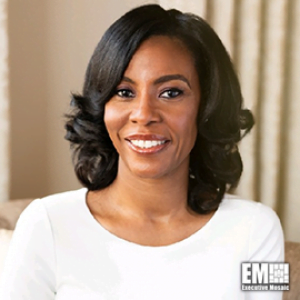 Emily Dickens is the chief of staff and head of government affairs at the Society for Human Resource Management, working out of Alexandria, Virginia. She is described as a lawyer by training but who is currently working as a business executive at the world's largest human resources association.
Dickens speaks nationally and globally on issues related to work, workers and the workplace. In her current role, she has oversight of administrative services, board relations, executive office, global outreach and government/external affairs, her LinkedIn profile reveals.
Additionally, Dickens represents the SHRM on the boards of the World Federation of Personnel Management Associations, the North America Human Resources Management Association and the National Foundation for Women Legislators.
Dickens has been serving as head of government affairs and corporate secretary at SHRM on a full-time basis since 2017. She is responsible for coordinating staff to implement the chief executive officer's vision, overseeing the divisions of Government Affairs, Global Outreach, Administrative Services and the Executive Office.
Outside of SHRM, Dickens also serves as an advisory board member at Strategic Education, Inc., an organization touted to enable economic mobility with education. The company helps working adult students advance their careers and improve their lives via a suite of learning programs and services.
Dickens earned her law degree from North Carolina Central University.
ABOUT POTOMAC OFFICERS CLUB
The Potomac Officers Club is owned and operated by Executive Mosaic. Since 2002, Executive Mosaic has been a leader in media and exclusive senior executive networking programs primarily targeted to the U.S. federal government contracting (GovCon) marketplace. In addition to connecting executives of consequence into a fabric of like minded communities, the company's growing cross-media platform serves as a leading source of news about the people, policies, trends and events shaping the nation's GovCon sector.
Category: Articles
Tags: Chief of Staff Christine Zmuda Emily Dickens Executive Profiles Forbes Council govcon government contracting Harvard Business Review Omar Al-Sinjari Susie Perez Quinn Tony Ierardi