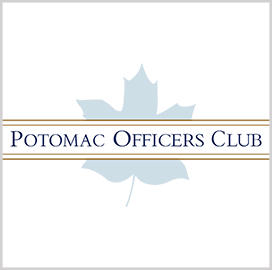 Information security
Five CISOs in GovCon and Government
Chief information security officers are becoming increasingly important for all companies inside and outside the technology industry. As executive search company Heidrick & Struggles noted, all companies must now be alert on how to protect their data and other critical information assets.
However, CISOs in federal government agencies have arguably taken on much more critical responsibilities amid the rise of issues such as election security and data privacy. The government's responsibility is to ensure public safety, and government CISOs are among those in the forefront of achieving that goal.
There exists many types of CISOs, whose specializations depend on the type of business or government agency they are involved in. Executive Mosaic – a division of Executive Mosaic – features five such leaders making a difference in both the private and public sectors.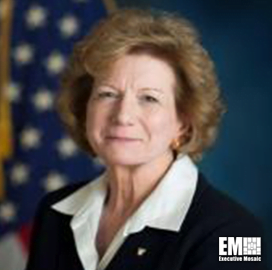 Janet Vogel currently serves as the Department of Health and Human Services' acting chief information security officer. She has an extensive background in the information technology sector, including her experience in system software development, IT contracting and health IT.
Her specialties include claims processing, electronic health, enterprise system development and implementation, integration IT acquisitions, cybersecurity, change management, health insurance, federal financials and training, according to her LinkedIn profile. 
Before she assumed her current role in April 2018, Vogel worked as the Centers for Medicare and Medicaid Services' deputy CIO for operations. She oversaw CMS' IT operations and co-led a department-wide workforce recruitment and development initiative. 
Vogel also served as the director of CMS' Office of Technology Solutions and director of financial management systems within the agency's Office of Financial Management.
For five years before joining CMS, she was the Department of the Treasury's director of technical operations for the agency's HR Connect system, an enterprise-wide human resources management software.
Vogel spent five years with the Department of Transportation's Federal Aviation Administration. She was the director of FAA's IT policy division and responsible for coordinating IT efforts across multiple agency components. 
She first joined the HHS in 1980 as an IT specialist and management analyst for public health service. She was also a training, classification and staffing specialist for the department's Office of the Secretary.
After seven years in the said role, Vogel moved on to work as an IT contracting specialist at the U.S. Agency for International Development, where she managed computer hardware, software and support services acquisitions. 
Vogel earned her master's degrees in political science and business management from Colorado State University. She also holds studied management from Cornell University.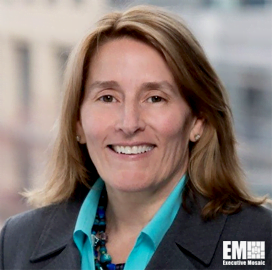 Alicia Lynch serves as vice president and chief information security officer at SAIC, a role she has held since April 2018. 
She brings into the position more than three decades of experience with the private industries, the defense contracting sector and the Department of Defense. In 2012, she retired as a colonel after serving 27 years in the U.S. Army, according to her Linkedin profile.
In her current role, Lynch directs the company's activities to establish a unified, structured and effective cybersecurity operation. She is also responsible for consolidating vital processes and units to deliver enhanced operational support to the entire organization. 
She plays a major part in securing the company's latest technology programs in the areas of advanced threat hunting, supply chain security, managed security and cloud services. 
Lynch, a Potomac Officers Club member, managed to achieve a significant retention rate of skilled human resources in the cybersecurity market. Her extensive experience in interpersonal communications as well as training and mentoring of technical professionals allows the company to retain the talent pool required for sustainable growth in the long run. 
She also led the unit tasked to design and deploy the organization's ServiceNow GRC system to monitor and provide information on online threats in the company. The network incorporated the components of the organization's policies, regulations and best practices to bring improved functionality. 
Prior to joining SAIC, Lynch served as deputy chief information security officer at Accenture Federal Services in 2017. She also became vice president for enterprise solutions at CyberSheath Service International in 2014 and deputy global CISO and director of governance for risk and compliance at BAE Systems in 2012.  
During her military tenure, she served as a senior information system security professional supporting the intelligence, DOD, and the federal government in various IT security positions. 
Lynch earned her bachelor's degree in arts from the State University of New York and master's degree in leadership and strategy from the University of Maryland, Robert H. Smith School of Business.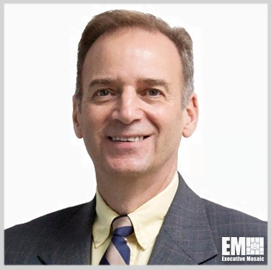 Philip Quade has been the chief information security officer at Fortinet since January 2017. He brings to the role over 30 years of cybersecurity, networking and IT experience working in the domestic and foreign government and commercial infrastructures.
Quade is in charge of managing broad and structured cybersecurity strategies, operations and services for the organization, partners and customers, according to his Linkedin profile.
Ken Xie, founder, chairman of the board and CEO, said Quade's background working at the National Security Agency and with other agencies allows him to address the complex cybersecurity challenges facing the company. He added that the former NSA executive focuses on securing the organization's IT portfolio, increasing the national programs and serving a consultant to major enterprise clients.
"Bringing together the right mix of technology, threat intelligence, risk management and partnerships to protect global information and assets is my passion. Fortinet's Security Fabric vision aligns perfectly to what it takes to deliver an end-to-end, intelligent, scalable, and integrated security architecture for today's digital economy," Quade said.
Before joining Fortinet, he spent 34 years at the National Security Agency. His most recent role at the agency was director for the Cyber Task Force and special assistant to the director for cyber. His responsibilities included developing senior-level partnerships with the private sector on critical infrastructure and vital resources, acting as a public spokesperson for technology subjects with national relevance and serving as the organization's lead in formulating cybersecurity strategy and policy for the White House.
Prior to the director role, he served as the chief operating officer of the information assurance directorate, where he managed the agency's daily operations, strategy and planning, and implementation in cybersecurity. He also became the agency's Defense Department lead for Homeland Security-DoD joint coordination element.
Quade began his NSA career as a computer scientist in 1983. For eight years, he designed supercomputer-based cryptanalytic techniques and tools, as well as network security exploitations and attacks. He was later on became part of the agency's operations and technology leadership, wherein he served for 10 years.
Quade graduated from the University of Maryland with a degree in computer science and mathematics.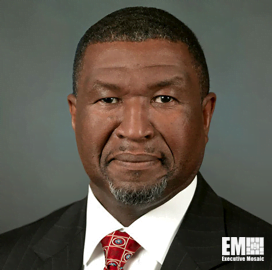 Stan Sims has served as CGI's chief security officer since January 2016. He oversees the company's global enterprise security strategy and establishes global security policies, standards and practices. 
Aside from cybersecurity, Sims' areas of responsibility also include personnel, information and physical security. He is also responsible for the organization's business continuity programs and supporting activities as a senior vice president, CGI said.
Sims previously worked in the Department of Defense as the director of the agency's Defense Security Service. DSS is responsible for securing the Pentagon's technological base and for protecting classified information between the department and its commercial partners. 
As a director, Sims oversaw over 10K industry partners' security programs, which provided offerings to at least 31 federal agencies in addition to the DOD.
The Pentagon credited Sims with transforming DSS's culture and operations and with helping the DOD industrial base work together as a coordinated national security team. 
Before being appointed as DSS director, Sims was DOD's director of security policy. He was the Pentagon's principal senior executive for security functions and led the department's security policy staff. 
He oversaw personnel, information, physical, industrial, operations and research technology protection security policies. 
Sims is also a retired member of the Defense Intelligence Senior Executive Service, a retired Army colonel and a combat veteran with over 36 years of military and public service experience. 
He earned a bachelor's degree in zoology from Arkansas State University, a master's degree in administration from Central Michigan University and a master's degree in national security and strategic studies from the U.S. National Defense University.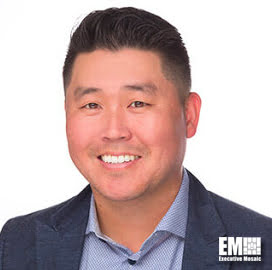 Mike Jin serves as CNSI's chief information security officer, chief information officer and senior vice president. He is responsible for ensuring that CNSI's technology environment is secure, reliable and Agile.
Jin has an extensive track record in delivering reliable and optimized information technology and infrastructure that align with his organizations' strategic vision, according to his LinkedIn profile.
His professional experience and expertise span IT strategy, infrastructure services, technology, assessment, program implementation and business transformation. 
CNSI is an IT and services company headquartered in McLean, Virginia. It provides a wide range of health IT enterprise solutions and customizable products to state and federal agencies. 
Before joining CNSI in March 2020, Jin served as the CIO of Siemens, an electrical and electronic manufacturing company. 
He worked in Siemens' government technologies division, which integrates the company's products, technologies and services for programs and requirements led by government agencies in the areas of energy generation, transmission, distribution, infrastructure modernization, industrial applications and integrated electric power solutions. 
Jin also spent nearly four years as SOS International's senior director of IT. As the company's IT executive, he led SOSi's execution of projects related to global IT operations. 
He was also in charge of analyzing SOSi's technology infrastructure and aligning it with the organization's strategic plans. 
For seven years prior, Jin served as Acentia's IT director. He was responsible for the day-to-day operations of all  IT functions and served as a subject matter expert for all matters related to technology. 
Jin also held technology and IT roles at the National Science Foundation, HydroGeoLogic, ePlus and the Center for International Private Enterprise, according to his LinkedIn profile. 
ABOUT POTOMAC OFFICERS CLUB
The Potomac Officers Club is owned and operated by Executive Mosaic. Since 2002, Executive Mosaic has been a leader in media and exclusive senior executive networking programs primarily targeted to the U.S. federal government contracting (GovCon) marketplace. In addition to connecting executives of consequence into a fabric of like minded communities, the company's growing cross-media platform serves as a leading source of news about the people, policies, trends and events shaping the nation's GovCon sector.
Category: Articles
Tags: Alicia Lynch CGI Chief Information Security Officer CISO CNSI data privacy election security Fortinet govcon government government contracting Heidrick & Struggles HHS Janet Vogel Mike Jin Philip Quade private sector public sector SAIC Stan Sims