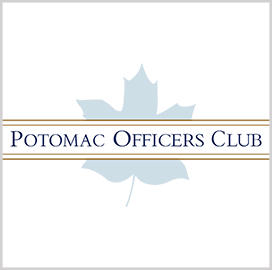 Climate change
Five Climate Action Advocates in the GovCon Sector
President Joe Biden recently announced an "all-of-government effort" to protect Americans from the extreme effects of climate change. The White House estimated that extreme weather cost $99 billion in damage to the United States in 2020, a record that is expected to be broken in 2021.
In January, Biden said his administration hopes that the United States can fully decarbonize its economy by no later than 2050.
But the effects of the climate crisis can be felt today at the individual level. The White House said that rising temperatures are disproportionately affecting millions of American workers exposed to the elements as well as nursing homes and disadvantaged communities without access to cooling resources.
The Potomac Officers Club — a division of Executive Mosaic — features five climate action advocates in the government contracting sector.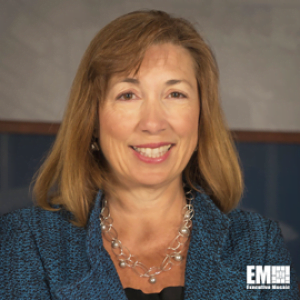 Lori Garver is the chief executive officer of Earthrise Alliance, a philanthropic organization that works to derive value from Earth system data to produce actionable knowledge that can be used in fighting climate change.
Garver has headed the Washington, D.C.-headquartered environmental services provider since 2019. She joined the organization two months after leaving the Air Line Pilots Association.
At ALPA, she spent more than five years as a general manager, serving from September 2013 to December 2018, according to her profile posted on LinkedIn.
In 2009, President Barack Obama nominated Garver to be deputy administrator of NASA and was confirmed in July of the same year. As deputy administrator, she worked closely with the administrator to provide overall leadership, planning and policy direction.
Her 2009 Senate confirmation marked the second time that Garver worked at NASA. Her first stint began in 1996 and ended in 2001. She first worked as a special assistant to the NASA administrator as well as a senior policy analyst for the Office of Policy and Plans. Later on, she became the associate administrator of the office, according to her profile posted on The Planetary Society website.
After her first stint at NASA, Garver joined the Avascent Group as consultant and vice president, roles she held for over eight years.
Earlier in her career, the Earthrise Alliance CEO worked as an executive director at the National Space Society, a nonprofit organization focused on creating a spacefaring civilization.
Garver is a graduate of Colorado College with a bachelor's degree in political economy. She also holds a master's degree in science and technology policy from George Washington University.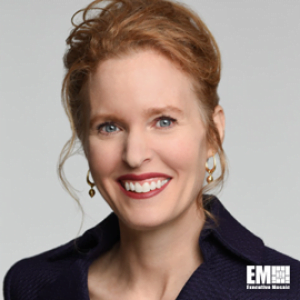 Joyce Coffee is the founder and president of Climate Resilience Consulting, a Chicago, Illinois-based social enterprise that seeks to enhance markets and communities through adaptation to climate change.
Since the founding of CRC in 2019, Coffee has helped create a set of climate resilience principles for the financial services industry, led the National Equitable Climate Resilience project and produced the national report on the state of the climate adaptation field, according to her organizational profile.
Coffee has 25 years of experience working across the city government, private, nonprofit, philanthropic and academic sectors.
Her LinkedIn profile shows that she is the former managing director of the Notre Dame Global Adaptation Initiative, which is dedicated to helping countries and cities counter the risks of a changing climate.
While at ND-GAIN, she assisted governments and corporations in developing effective strategies for resilient value chains and worked with global advisers to create an urban adaptation measurement methodology.
She also had a two-and-a-half year stint as vice president and group manager of corporate social responsibility at public relations and marketing consultancy firm Edelman. During that time, she encouraged clients to adopt sustainable business practices and authored a climate adaptation exchange blog.
In addition, she served on the board of directors of the Alliance for Water Efficiency and worked as an urban environmental planner and project development consultant for Montgomery Watson Harza.
She started her career as the manager of the regional field operations of USAID's U.S.-Asia Environmental Partnership.
Coffee graduated from Tufts University with a bachelor's degree in biology, environmental studies and Asian studies. She also holds a master's degree in city planning from the Massachusetts Institute of Technology.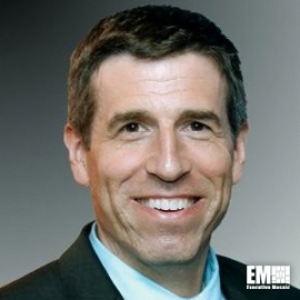 Dr. Peter Schultz currently serves as the vice president of climate adaptation and resilience at ICF International. He has held the position since March 2016 and was a principal for the company from November 2009. He is also a senior fellow at the ICF Climate Center.
According to ICF, Schultz has over 25 years of experience and specializes in climate and global change research, management, decision support and communications activities. His work covers the energy, transportation, health, mining, military and global economics sectors.
The VP worked as a scientific analyst for the National Oceanic and Atmospheric Administration and as the director of exhibits and public programs at the National Academy of Sciences, according to his LinkedIn profile.
The climate subject matter expert also oversees climate-related projects for various government agencies, including the Department of Defense and the Environmental Protection Agency. He also serves as a project manager at the U.S. Global Change Research Program, where he coordinated research and assessment activities.
The executive co-authored several publications that tackle emissions and what leaders could do to reduce the impacts of climate change.
Schultz holds a doctorate and a master's degree in geosciences, both from the Pennsylvania State University. He graduated with an undergraduate degree in geology from Virginia Polytechnic Institute and State University.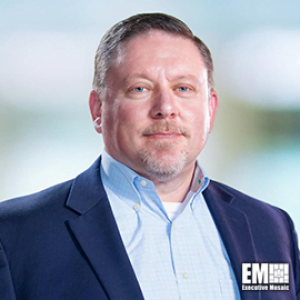 Erwin Villiger serves as LMI's principal for sustainability and climate analytics. He advises the company's customers on the use of analytics for sustainability and climate risk assessment.
He is an expert in geospatial analytics and composite indicator system evaluation and development, LMI said.
Villiger said in his LinkedIn profile that he helps LMI develop techniques for quantifying climate risk and the impacts of global warming.
LMI is a consultancy company that offers analytics, digital services, management advisory services and logistics support to customers in the defense, national security and health markets.
Villiger was previously a research scientist at ISciences, a technical consulting company that specializes in climate and corporate sustainability.
In the said role, he assessed the impact of climate change by conducting water scarcity analysis and modeling, extreme weather trend analysis and vulnerability and risk assessment. He also worked on technologies for monitoring treaty compliance.
He currently serves as an adjunct professor of energy, resources and the environment at Johns Hopkins University's Paul H. Nitze School of Advanced International Studies.
Villiger is also an environmental security fellow at the Virginia Tech Center for Leadership in Global Sustainability.
He earned a bachelor's degree in geography, a master's degree in geographic and cartographic sciences and a doctorate in environmental science and public policy from George Mason University.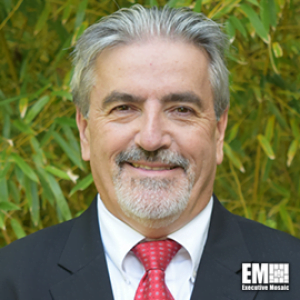 Stephen Ambrose serves as the chief climate scientist at Science Applications International Corp., a Fortune 500 technology and engineering company.
SAIC said it offers modernization and mission solutions to customers in the defense, space, civilian and intelligence markets.
Ambrose serves as a subject matter expert on climate at SAIC, supporting the company's efforts to build "inclusive solutions to meet the most challenging problems facing civilization," according to his LinkedIn profile.
He became SAIC's first chief climate scientist in July, bringing more than 40 years of experience working for government agencies in charge of protecting the environment.
Ambrose has supported the climate missions of the National Oceanic and Atmospheric Administration, NASA, the Environmental Protection Agency and the Department of the Interior, SAIC said in a press release.
SAIC hired him to find ways to address climate challenges using technology solutions such as data science, modeling, artificial intelligence, machine learning and analytics.
Before joining SAIC, Ambrose served as a senior adviser and program manager at General Dynamics Information Technology.
He supported GDIT's work in scientific modeling, application development, web design, visualization, computational science and statistical support.
Ambrose earned a bachelor's degree in physical science from the University of Maryland and completed coursework in geography and climatology at the University of Maryland Graduate School's Geography Department.
ABOUT POTOMAC OFFICERS CLUB
The Potomac Officers Club is owned and operated by Executive Mosaic. Since 2002, Executive Mosaic has been a leader in media and exclusive senior executive networking programs primarily targeted to the U.S. federal government contracting (GovCon) marketplace. In addition to connecting executives of consequence into a fabric of like minded communities, the company's growing cross-media platform serves as a leading source of news about the people, policies, trends and events shaping the nation's GovCon sector.
Category: Articles
Tags: Biden administration climate action advocate climate change Climate Resilience Consulting decarbonization Earthrise Alliance Erwin Villiger Executive Mosaic Executive Profiles govcon government contracting ICF Joe Biden Joyce Coffee LMI Lori Garver Peter Schultz Potomac Officers Club SAIC Stephen Ambrose