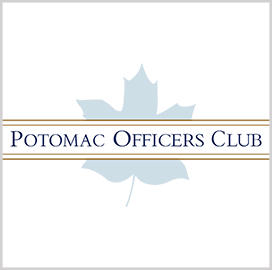 Compliance executive
Five Compliance Executives in GovCon
Compliance executives are responsible for implementing an effective legal compliance program. The role requires officials to be familiar with risk management and relevant industry standards.
For companies working with the federal government, that means ensuring that they meet strict rules and regulations, including those outlined by the National Institute of Standards and Technology. NIST compliance is especially important for agencies seeking to protect sensitive data and information systems.
For defense contractors in particular, obtaining Cybersecurity Maturity Model Certification is a must. Achieving top level compliance under the revamped CMMC program requires companies to implement at least 110 practices aligned with NIST Special Publication 800-171.
The Potomac Officers Club — a division of Executive Mosaic — features five compliance executives in the government contracting sector.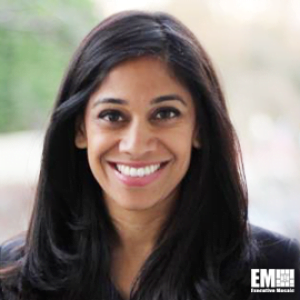 Uma Amuluru is double hatted as vice president and chief compliance officer of aerospace company Boeing.
Her LinkedIn profile shows that she was appointed to her current position in May 2020. Since then, Amuluru has been in charge of Boeing's ethics and compliance program. Part of her job is to proactively address legal and compliance obligations, and provide early visibility of any arising issues concerning company leaders, according to her company profile.
She juggles her responsibilities at Boeing while sitting on the board of directors of Legal Aid Chicago, which provides free legal services in civil matters to Cook County residents.
Amuluru's career with Boeing dates back to August 2017 when she took on the role of senior counsel. She was eventually promoted to VP and assistant general counsel focused on engineering, test and technology, information technology, manufacturing and supply chain and operations.
Prior to joining Boeing, she served as a counselor to U.S. Attorney General Loretta Lynch. During that time, she provided advice on high-profile criminal and law enforcement matters. Additionally, she rendered her legal and strategic expertise on issues involving compliance, oversight and risk management as a White House counsel in the Obama administration.
She started her legal career working for firms such as Cravath, Swaine & Moore and Kirkland & Ellis. Her duties then included representing companies in government enforcement actions, investigations, and state and federal litigation.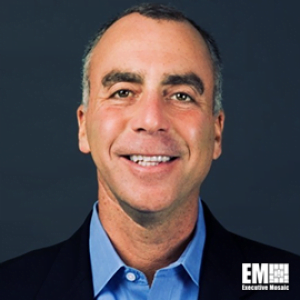 Joel Katz is the chief ethics and compliance officer at Booz Allen Hamilton, working out of New York City. He describes himself as a pragmatic and trusted legal and compliance executive with significant experience as a business lawyer in a global enterprise.
Aside from leading the company's global ethics and compliance program, he also leads its employment law practice group. He joined the Virginia-headquartered management and information technology consulting firm in Jan. 2020, his LinkedIn profile shows.
Before joining his current firm, Katz served as the chief integrity and compliance officer at Resideo, a Texas-based provider of home comfort and security solutions, where he worked for a year.
Previously, Katz served in several capacities at California-based software company CA Technologies, where he worked for 18 years. He began his services for the company as an attorney in 2000 and worked his way up to become senior vice president, chief counsel and chief ethics and compliance officer.
Katz currently sits as a member of the board and of the nominating and governance committee at BBB National Programs.
Katz earned his bachelor's degree from the University of Michigan. He later earned his law degree from the Maurice A. Deane School of Law at Hofstra University.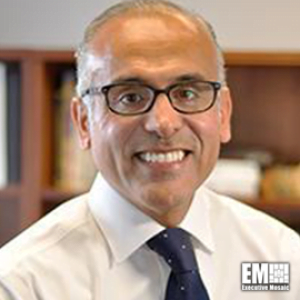 Sean Temeemi is the chief compliance officer at FHI 360, working out of Ashburn, Virginia. His LinkedIn profile reveals that he has 26 of experience in financial management and team building, working for organizations and companies of various sizes, giving him the flexibility to respond to changes in corporate size, structure and complexity.
Temeemi said that his expertise in accounting, risk management and internal audit makes him a successful manager with a proven ability to help corporate leaders understand and use financial data. He added that his experience in Iraq, Afghanistan and 16 years in the international development consulting industry gives him a global perspective.
As FHI 360's chief compliance officer, Temeemi is responsible for the annual risk assessment in conducting compliance and internal audit reviews of the company's global portfolio. His current role sees him monitoring and reporting on the company's compliance and ethics program and providing guidance to the board and senior management team on matters relating to compliance. He has been with FHI 360 for going on ten years now, his LinkedIn profile shows.
Previously, Temeemi was vice president of internal audit and compliance at DAI. In that role, he led the company's effort to identify, isolate, and manage risks across its global project portfolio, through a comprehensive program of internal audits. He developed a risk-scoring model to prioritize audit schedule and led the implementation of several audits.
Temeemi holds a bachelor's degree in accounting and economics and is a certified fraud examiner and internal controls auditor.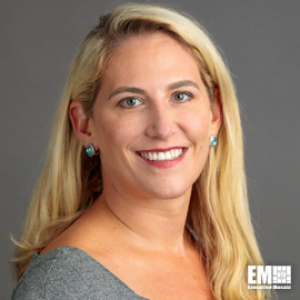 Lauren McGinley is a tenured veteran at Reston, Virginia-based Noblis, who handles company-wide legal matters and corporate secretary duties. She specializes in government contracts, mergers and acquisitions, private equity and venture capital financing transactions, real estate and other legal and financial matters.
At Noblis, McGinley serves as vice president, general counsel, secretary and chief ethics and compliance officer. She oversees corporate governance, corporate transactions, tax compliance, intellectual property, litigation management, employee issues and real estate matters. The industry veteran also handles Noblis' ethics and compliance program, according to her LinkedIn profile.
McGinley worked as a senior legal counsel and as an associate general counsel at Airbus Group, which is formerly known as EADS North America, before joining Noblis. She started her private industry career in 2001 as an associate attorney at Skadden Arps Slate Meagher & Flom. The industry veteran also worked as an attorney for Jenner & Block and Hogan & Hartson, which merged with Europe-based firm Lovells in 2010 to form Hogan Lovells.
She holds a Juris Doctor degree from the University of Virginia School of Law and a bachelor's degree in economics and international studies from the University of South Carolina.
Noblis offers digital solutions, high-performance computing, cyber, analytics and machine learning and C5ISR solutions to federal clients.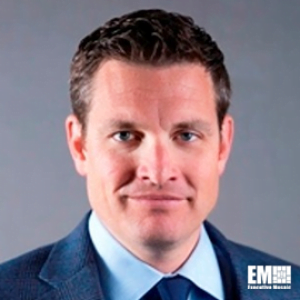 Mike Kostiw is the vice president and chief ethics and compliance officer at information technology services provider DXC Technology. He is a seasoned lawyer with experience in team management, compliance program implementation and government contract counseling. He also served with the U.S. Marine Corps for eight years before entering the private industry.
In his current leadership role, Kostiw leads global ethics and compliance activities. His work includes anti-corruption, international trade compliance and data privacy. The DXC vice president also led investigations across the company and redesigned its sanctions screening program using process automation, according to his LinkedIn profile.
He worked at Arlington, Virginia-based AECOM for six years before joining DXC. Kostiw started at AECOM as the chief counsel for anti-corruption. He also served as the company's senior vice president and chief ethics and compliance officer.
The industry veteran also worked at URS Corp. for seven years. At URS, Kostiw managed labor and employment matters, bid protests and contract formation and disputes. He also oversaw internal and enterprise-wide anti-corruption investigations and programs. URS was acquired by AECOM in October 2014.
Kostiw holds a law degree from The George Washington University Law School and a bachelor's degree in political science from the U.S. Naval Academy.
DXC Technology offers analytics, engineering, cloud, security, business processing and applications services to global companies.
ABOUT POTOMAC OFFICERS CLUB
The Potomac Officers Club is owned and operated by Executive Mosaic. Since 2002, Executive Mosaic has been a leader in media and exclusive senior executive networking programs primarily targeted to the U.S. federal government contracting (GovCon) marketplace. In addition to connecting executives of consequence into a fabric of like minded communities, the company's growing cross-media platform serves as a leading source of news about the people, policies, trends and events shaping the nation's GovCon sector.