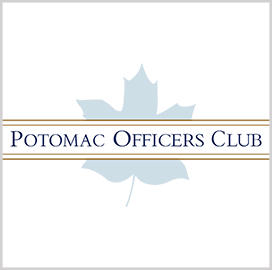 Government contracting
Five Contracts and Pricing Executives in GovCon
The U.S. government provides plenty of business opportunities for various kinds of companies. Since government procurement uses taxpayer money, agencies are mandated to spend responsibly and maintain a fair bidding process.
In the spirit of fostering competition, the government has to find the balance between fulfilling urgent requirements and ensuring economic inclusion for even small businesses. It is up to contracts and pricing specialists to figure out how their company can stand out. The Potomac Officers Club — a division of Executive Mosaic — features five such executives in the highly competitive government contracting sector.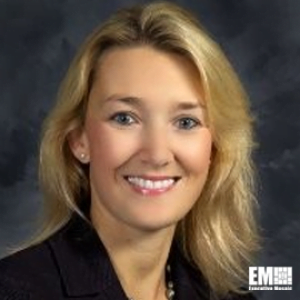 Christie Thomas is a long-time executive at Huntington Ingalls Industries, currently serving as the contracts and pricing vice president of the company's Newport News Shipbuilding division.
Thomas assumed her role in April 2018. She is responsible for contracts, pricing and export/import licensing and compliance efforts within the Newport News shipyard, according to her company profile.
Having been with HII since 2006, Thomas has been appointed to director-level positions in supply chain management, business management, business development and contracts and pricing.
Her LinkedIn profile shows that she had a nearly three-year stint as HII's director and business manager for Coast Guard programs.
Thomas also served as the company's business development director for two years and eight months. In that role, she led the continuation of the national security cutter production line.
As contract administration director, she was in charge of contracts organization at the Ingalls Shipbuilding shipyard.
Before joining HII, she worked for four years as Northrop Grumman's director of business management, supply chain management and engineering.
She started her career with Lockheed Martin as a financial leadership development program participant. She stayed with the aerospace company for 12 years and was eventually promoted to finance and business operations director.
Thomas completed her bachelor's degree in economics from Bucknell University before earning a Master of Business Administration degree in finance from Binghamton University.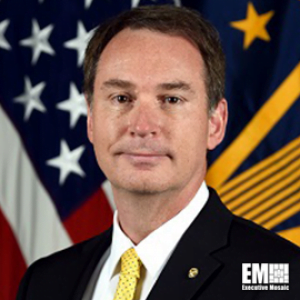 John Tenaglia serves as the principal director of the Defense Pricing and Contracting organization within the Office of the Secretary of Defense.
Tenaglia is responsible for leading and developing the careers of more than 30,000 contracting and purchasing professionals in the Department of Defense.
He also serves as the principal adviser to the undersecretary of defense for acquisition and sustainment on procuring weapon systems and automated information systems, DPC said.
In addition, Tenaglia assists in implementing the DOD's business reform initiatives, including cutting down on operational costs and rapidly delivering new capabilities to the warfighter.
Before taking on his current role, Tenaglia served as the head of contracting activity at the Defense Health Agency, according to his LinkedIn profile.
He was responsible for administering about $13 billion in annual contracts aimed at maintaining a medically ready defense force.
From 2008 to 2017, he served as deputy director for contract policy and international contracting within the Defense Procurement and Acquisition Policy, DPC's former name.
In the said role, Tenaglia was responsible for developing and improving procurement policies for the DOD.
Tenaglia was commissioned in the Air Force in 1988. He retired from active duty in 2008.
He earned a Juris Doctor degree from the Catholic University of America, a master's degree in health care administration from Central Michigan University and a bachelor's degree in political science from the University of South Florida.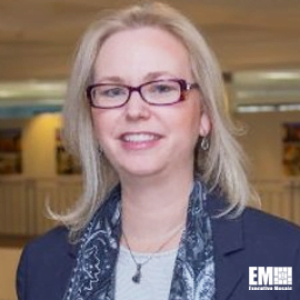 Karolyn Gardner is the vice president of contracts and pricing at ICF, a consulting and technology services provider headquartered in Fairfax, Virginia.
The role puts her in charge of a team of contracts, subcontracts and pricing professionals that support ICF's disaster management division and public sector operation group.
Gardner is double-hatted as the co-chair of the company's Women's Employee Community Network, according to her LinkedIn profile.
A seasoned contracts management executive, Gardner previously worked for civil engineering, defense and space companies.
She is the former VP and executive director of contract and procurement at the family-owned firm Dewberry. In that role, she managed all efforts related to contracts, subcontracts and pricing while overseeing facility security.
The executive also had a two-year stint as the director of contracts administration at government contractor Akima. During that time, she handled all aspects of contract administration and compliance for over 30 subsidiary companies. She also managed Akima's risk management, export compliance and corporate insurance program.
At one point in her career, Gardner served as the contracts and procurement leader of PAE. She was responsible for a team composed of staff members in the U.S., Middle East, Africa, and Asia Pacific and had authority over all of the company's procurement, contract and proposal actions.
She started out her career as a contract negotiator at Electronic Data Systems and Marine Spill Response Corporation.
Gardner holds a bachelor's degree in internal relations and business management from Goucher College in Baltimore, Maryland.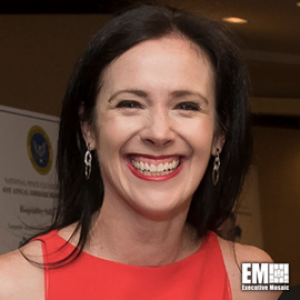 Astrid Pages serves as the vice president of contracts and pricing at CyberCore Technologies, an Elkridge, Maryland-based technology integrator that supports the federal national security community.
CyberCore has a history of engagements with the Department of Defense, the Intelligence Community, the Department of Homeland Security and commercial organizations.
The company's specialty areas include cybersecurity, information assurance, supply chain management and enterprise solutions, according to its LinkedIn profile.
Pages has over 20 years of experience in contracts and project control roles, boasting skills in government procurement, pricing, proposal writing and regulatory compliance, her LinkedIn profile says.
According to CyberCore, Pages is also well versed in the Federal Acquisition Regulation, the General Services Administration's schedules and the company's contractor performance assessment reports, among others.
She previously served as CyberCore's director of contracts and pricing, overseeing the company's pricing strategy and contractual review.
Before joining CyberCore in January 2020, Pages served as the contract manager for Science Systems and Applications Inc.
She launched her professional career as a program business analyst at Honeywell Technology Solutions, a company that solves challenges in safety, security and energy.
Pages earned a bachelor of commerce in accounting and finance from the University of Witwatersrand. She also holds a graduate certificate in procurement and contract management from the University of Virginia.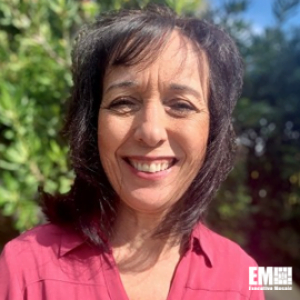 Ava Buzzelli is the executive director of contracts and pricing operations at biotechnology company Amgen.
As executive director, Buzzelli leads the contracts and pricing operations team within the company's Value, Coverage and Pricing Strategy and Operations organization.
She leads a team that specializes in multiple service areas, including Medicaid rebates, chargebacks and membership and government programs, according to her profile posted on LinkedIn.
Buzzelli assumed her role in February after spending two years as director of contracts and pricing operations.
She has worked at the Thousand Oaks, California-headquartered company since 2003, joining as a corporate accounting manager.
In 2013, Buzzelli was promoted to the role of director of corporate accounting, under which she had oversight of global internal financial statement consolidations and international accounting.
Her prior roles at Amgen also include serving as director of U.S. value and access and government programs, a role she held for two years.
The longtime Amgen executive also previously worked at Deloitte & Touche and at the Walt Disney Company, where she spent five years as an accounting supervisor.
Her LinkedIn profile shows that her areas of expertise include financial reporting, corporate finance, financial analysis and consolidation.
Buzzelli holds a bachelor's degree in accounting from California State University at Northridge.
ABOUT POTOMAC OFFICERS CLUB
The Potomac Officers Club is owned and operated by Executive Mosaic. Since 2002, Executive Mosaic has been a leader in media and exclusive senior executive networking programs primarily targeted to the U.S. federal government contracting (GovCon) marketplace. In addition to connecting executives of consequence into a fabric of like minded communities, the company's growing cross-media platform serves as a leading source of news about the people, policies, trends and events shaping the nation's GovCon sector.
Category: Articles
Tags: Amgen Astrid Pages Ava Buzzelli Christie Thomas contracts and pricing CyberCore Technologies Department of Defense Executive Profiles govcon government contracting Huntington Ingalls Industries ICF John Tenaglia Karolyn Gardener Newport News Shipbuilding