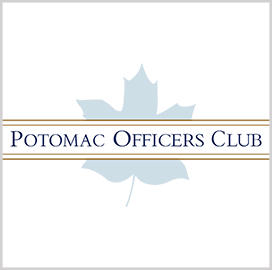 Corporate development
Five Corporate Development Executives in GovCon
Corporate development executives are responsible for some of the most impactful business moves, including mergers, acquisitions, divestitures and in-house capital raising. Through corporate development, a company can fully leverage its competitive advantage to improve operating performance and outperform its competitors, according to the Corporate Finance Institute.
The corporate development executive's function varies greatly from company to company. But even within one corporation, the role can wear many hats — from financial analyst to customer experience specialist to portfolio manager. The Potomac Officers Club — a division of Executive Mosaic — features five corporate development executives from some of the biggest technology companies in the government contracting sector.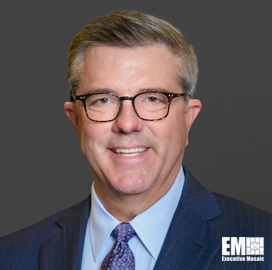 Randy Phillips has been serving as the senior vice president of corporate development at American engineering company Leidos for nearly three years.
Since taking on the role in July 2018, he has been on top of the company's mergers and acquisition efforts, strategic investments, dispositions and strategy development.
With a career spanning 30 years, Phillips has worked for advisory and growth equity firms as well as manufacturing and aerospace companies, according to his LinkedIn profile.
Before joining Leidos, he was the president of The Silbis Group. For four years, he led the advisory firm's corporate development efforts, including strategy articulation and planning, operational deployment, joint venture development, partnership management, mergers and acquisitions and venture investments.
Phillips also spent four years as a senior adviser for private equity firms, public and private companies and investment managers. During this time, he guided the growth of KKR, General Atlantic, TPG and Leonard Green & Partners.
The executive also served as Boeing's VP of business development and strategy. While working for the aerospace company, he focused on defense technology, unmanned systems, space systems and aircraft systems.
Earlier in his career, Phillips held executive positions at aluminum company Alcoa, where he led strategic development activities in China, including acquisitions, divestitures and joint venture development.
He spent a large part of his career with TRW, taking on roles of increasing responsibility. He started as a systems engineer in the company's defense and space systems group before being promoted to roles focused on profits and loss and eventually VP of corporate development.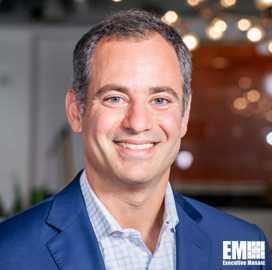 Jon Brooks serves as senior vice president of corporate development and chief legal officer at Dovel Technologies, an information technology integrator that serves customers in the health and life sciences sectors.
As SVP of corporate development, Brooks works to accelerate Dovel's growth through mergers and acquisitions and other strategic transactions. He also leads the legal, compliance, contracts and procurement functions as CLO, Dovel said.
Dovel CEO Paul Leslie said the company hired Brooks to meet its organic and acquisitive growth goals. Leslie commended Brooks for his transactional, legal and compliance experience.
Prior to joining Dovel in May 2019, Brooks worked at Engility Holdings as VP of mergers and acquisitions and as deputy general counsel. He led Engility's acquisition of TASC and Dynamic Research Corporation, and later headed the sale of Engility to Science Applications International Corporation for $2 billion.
Brooks oversaw Engility's compliance, public company reporting and governance functions. He also served as a board member of Forfeiture Support Associates, a federal law enforcement joint venture between Engility and AECOM.
Before joining Engility, Brooks served as a legal and compliance executive at OSI Pharmaceuticals, a biotechnology company that was acquired by Astellas Pharmaceuticals for about $4 billion.
He spent the early years of his career in associate roles in Gadsby Hannah; Testa, Hurwitz & Thibeault; and Hogan & Harton, according to his LinkedIn profile.
Brooks earned his bachelor's degree from Harvard University and a law degree from Boston college. He served on the board of directors of Byte Black and as an alumni board member of Boston College Law School.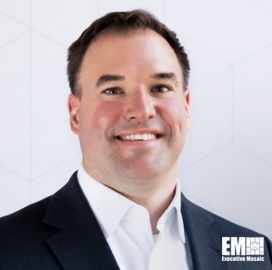 Dave West serves as ECS' vice president of corporate development, responsible for evaluating mergers and acquisitions and partnering opportunities and helping drive growth strategies.
He also provides strategic planning expertise, guidance on communication with market partners and investors and assistance with joint efforts with ASGN, ECS said.
ECS is an information technology company that delivers solutions in cloud, cybersecurity, software development, IT modernization and science and engineering.
ASGN, an IT and professional services provider, completed its acquisition of ECS in April 2018 and West assisted in the integration and joint efforts between the companies.
ECS President George Wilson said West brought to the company invaluable expertise in mergers and acquisitions and a keen eye for strategy.
Before he joined ECS in April 2018, West led the merger and acquisition practice at Wolf Den Associates, a federal sector management consulting firm.
He previously served at the Department of Homeland Security as an adviser to Secretaries Tom Ridge and Michael Chertoff. He was a member of the secretary's staff, which he also helped assemble, ECS said.
He later held investment banking and principal investing roles at Morgan Stanley in New York.
West earned a bachelor of arts in economics from Duke University, a master of science in the history of international relations from the London School of Economics and Political Science and a master of business administration from the University of Chicago Booth School of Business.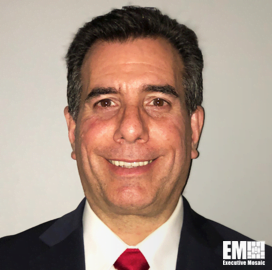 Scott Weiner is a 20-year executive serving as the vice president of corporate development at Raytheon Technologies.
Weiner leads the company's global corporate development team and a range of domestic and international inorganic growth initiatives, including strategic concept development and execution of acquisitions, divestitures and spin-offs, minority investments and strategic alliances and joint ventures. He played a key role in the completion of the merger between Raytheon and United Technologies, according to his LinkedIn profile.
Previously, he served as SVP of corporate development at British aerospace manufacturing company Cobham. During his nearly six-year stint as SVP, Weiner managed the company's transaction lifecycle and global transaction team and co-led all inorganic strategic development activities.
He also spent some time working for Cobham Mission Systems. For two years, he was in charge of profits and loss functions for Cobham's unmanned systems business. He also served as the global head of business development for Cobham's mission equipment strategic business unit.
Weiner spearheaded mergers and acquisitions and corporate financial analysis functions at EDO as well. During his nearly eight-year stint with EDO, he was involved in the completion of 10 transactions, which contributed to the company's significant revenue growth between 2000 and 2007.
A graduate of New York University, Weiner holds a bachelor's degree in electrical engineering and a master's degree in electrophysics. He also has a Master of Business Administration degree in management and finance, which he obtained from the NYU Stern School of Business.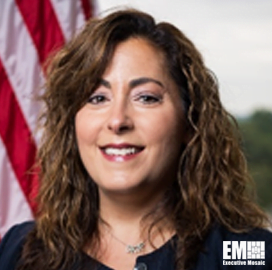 Leslie Jelalian serves as senior vice president of strategy and corporate development at BAE Systems, a company she has been with for more than 30 years.
She is responsible for identifying and implementing initiatives aimed at achieving sustainable growth through organic investments, acquisitions and domestic and international business procurements, BAE said.
Before taking on her current restructured role in July 2019, Jelalian served as BAE's VP of strategy and planning for electronic systems.
She previously served as VP and general manager of BAE's intelligence, surveillance and reconnaissance solutions business area and as VP of engineering for the electronic systems sector.
Jelalian began her career at BAE as a design engineer. A decade later, she transitioned to program management by leading the joint strike fighter countermeasures integrated product team.
She completed several of BAE's leadership development programs, including the North America Leadership Development Program, the Delta Program and the Advanced General Managers Program.
The Boston Business Journal and the Massachusetts High Technology Council honored Jelalian as one of 20 "Women to Watch." The Nashua Telegraph also inducted her into "The Next 20."
Jelalian earned a master's degree in systems engineering from Johns Hopkins University and a master's degree in electrical engineering from the University of Massachusetts, Amherst, according to her LinkedIn profile.
She serves on the board of directors of Home Health and Hospice of Southern New Hampshire. She previously served on the boards of her local Salvation Army, Girls INC of Nashua and Project SAVE, among others.
ABOUT POTOMAC OFFICERS CLUB
The Potomac Officers Club is owned and operated by Executive Mosaic. Since 2002, Executive Mosaic has been a leader in media and exclusive senior executive networking programs primarily targeted to the U.S. federal government contracting (GovCon) marketplace. In addition to connecting executives of consequence into a fabric of like minded communities, the company's growing cross-media platform serves as a leading source of news about the people, policies, trends and events shaping the nation's GovCon sector.
Category: Articles
Tags: BAE CFI corporate development Corporate Finance Institute Dave West Dovel Technologies ECS govcon government contracting Jonathan Brooks Leidos Leslie Jelalian Randy Phillips Raytheon Technologies Scott Weiner technology