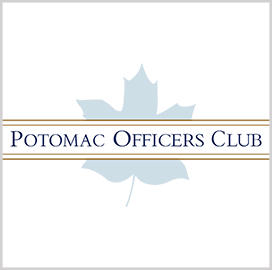 Digitization
Five Creative Industry Executives in GovCon
Digitization and advancements in computing technology have always driven change in creative industries, providing new tools for creative artists and extending the reach of marketing professionals.
Diana Domeyer Kock, a market and creative executive from Robert Half, said creative positions have been forced to develop technological know-how amid the demand for skills in animation, motion graphics, brand design and data visualization — all of which are impacted by digital technology.
Government agencies are no exception to organizations that require the help of creative professionals, including those who offer solutions in branding, design, digital, video and content marketing.
The Potomac Officers Club — a division of Executive Mosaic — features five creative executives in the government contracting sector.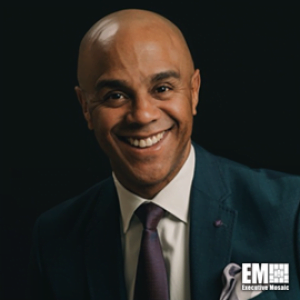 Larry Gillespie II, a member of the Potomac Officers Club, serves as president and chairman of the board at Dentsu's Isobar Public Sector global practice.
Isobar specializes in delivering end-to-end digital transformation and information technology modernization capabilities to government clients. The business unit has worked with customers from the U.S. Air Force, Air National Guard and U.S. Army.
Gillespie is a digital transformation veteran with 20 years of experience in facilitating large-scale transformations and improving customer experiences for commercial and public sector organizations, Dentsu said.
In his current role, Gillespie leads Dentsu's public sector capability development and growth. His work is focused on experience design, application modernization, cloud infrastructure, emerging technology, data transformation and security, Dentsu said in a press release.
The company said Dentsu's work helps in providing government agencies an integrated digital platform for rapidly pivoting and improving mission delivery.
Jacki Kelley, CEO of Dentsu Americas, said Gillespie boasts extensive experience in the public sector and a background in using a sociocultural and data-driven approach to solving problems for key government clients.
Before he joined Isobar in April, Gillespie served as managing director at EY, a role responsible for large digital and technology transformation initiatives. Gillespie worked with customers in the government, automotive, media and consumer products sectors.
He previously served as the digital practice lead and chief marketing officer for Booz Allen Hamilton's strategic innovation group.
Gillespie earned a bachelor's degree in architecture and design from Hampton University, according to his LinkedIn profile.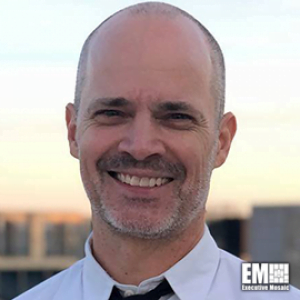 Tim Irvine is currently the head of Accenture's Federal Digital Studio, where he leads a diverse, interdisciplinary team that helps government customers navigate the rapidly evolving technology landscape with a consistent lens toward real human impact. He brings deep experience with human-centered design and a commitment to solving problems in new and innovative ways.
In his current role, Irvine oversees a team of designers, data scientists, technologists and developers who help federal agencies better communicate with employees and clients through digital platforms. Accenture credits him for, among other things, designing and delivering meaningful experiences for citizens as they interact with their government.
Irvine previously served as Fjord's head of design for North America. He joined the Fjord team after Accenture's acquisition of Acquity Group in 2013, where he was the chief experience officer.
Irvine's nearly three decades of industry experience began with a study of industrial design, which sparked his ongoing interest in combining human insights to creative thinking in order to solve complex problems.
Irvine has been interviewed by organizations like Forrester, AdAge and Communication Arts, has spoken at conferences on design and innovation, and has served on the Chicago board of the American Institute of Graphic Arts. He is the recipient of numerous awards recognizing his creativity and efficacy.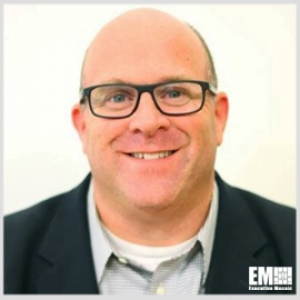 Evan Davis is the president of ADG Creative, a marketing and advertising firm based in Columbia, Maryland, that caters to commercial organizations and federal agencies.
According to his LinkedIn profile, Davis started his tenure as president in April 2019. He leads a team of creatives who support clients' branding, design, digital, video and content marketing needs.
Under his leadership, ADG Creative developed and executed a strategy for the keynote presentation at the Defense Threat Reduction Agency's 2019 Chemical Biological Defense Science and Technology Conference.
The American Advertising Federation of Baltimore presented the firm with an ADDY Award for Out-of-Home and Ambient Media for its contribution to the DTRA event.
Prior to assuming the role of president, Davis spent nearly 11 years as ADG Creatives' vice president of strategy. During that time, he devised marketing strategies to help clients leverage their brands and brand assets more effectively. His duties included conducting research, facilitating discovery sessions and generating actionable strategies and tactics for business success.
Davis joined the firm after a 12-year stint as principal of Gilden Integrated. While working for the technology marketing agency, he managed account services, research and strategic planning, media planning and operations activities.
Before that, he worked for seven years as a senior manager at PricewaterhouseCoopers, where he handled large-scale custom software development and information technology implementation projects.
He started his career as a software engineer at Westinghouse Electric after graduating from Virginia Tech with a bachelor's degree in computer science.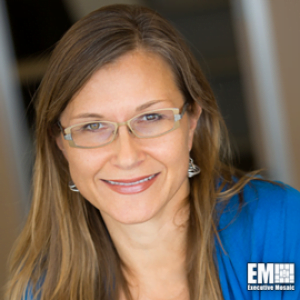 Anna Zawislanski serves as an executive vice president at Crosby Marketing and leads the company's government practice.
An expert in communications strategy, Zawislanski has participated in efforts to address health issues in the U.S., including cancer, stroke, kidney disease, pandemic flu and mental health.
In her current role, she provides clients with expertise in public health, social marketing, health communications and translation and dissemination of evidence-based messages to drive improved health outcomes, according to her profile posted on the Crosby Marketing website.
The company serves various government agencies such as the National Institutes of Health, the Centers for Medicare and Medicaid Services, the Department of Agriculture and the Agency for Healthcare Research and Quality.
According to Zawislanski's LinkedIn profile, she joined the Bethesda, Maryland-headquartered company in 2015 as EVP and senior strategist.
Before joining the marketing company, she served as senior vice president and director of public health at Ogilvy Washington. Zawislanski spent nine years at Ogilvy, having joined in 2006.
Earlier in her career, she worked at the American Institutes for Research, where she was an account supervisor for seven years.
The Crosby Marketing EVP is a communications graduate of Northwestern University. She also holds a master's degree in health communications from San Diego State University.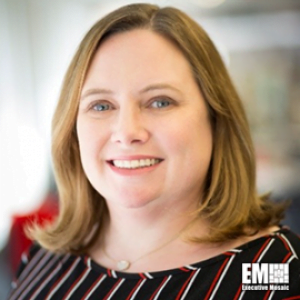 Lisa Miller serves as senior vice president of social change at Ogilvy, a marketing and public relations company.
Ogilvy was founded in 1948 and currently operates 132 offices in 82 countries, according to its website. The company said its other specialty areas include growth and innovation, advertising and health.
In her LinkedIn profile, Miller said she also serves as the program director for Ogilvy's Community Engagement and Risk Communication contract with the Federal Emergency Management Agency.
She said she provides strategic direction for projects aimed at educating communities about disaster risks and helping them take steps needed to be more resilient against natural hazards.
Prior to joining Ogilvy in January 2017, Miller was senior vice president at FleishmanHillard, a public relations and communications company.
Miller said she led communications programs for government agencies, companies, cultural institutions, nonprofit organizations and other clients.
Among her accomplishments in the role was the establishment of a government agency's advertising literacy program for adolescents.
She previously served as an adjunct faculty member at Johns Hopkins University, where she taught an online public relations writing class to students earning their master's degree in communication.
Miller graduated from Hood College with a bachelor's degree in communication arts with a concentration in public relations.
ABOUT POTOMAC OFFICERS CLUB
The Potomac Officers Club is owned and operated by Executive Mosaic. Since 2002, Executive Mosaic has been a leader in media and exclusive senior executive networking programs primarily targeted to the U.S. federal government contracting (GovCon) marketplace. In addition to connecting executives of consequence into a fabric of like minded communities, the company's growing cross-media platform serves as a leading source of news about the people, policies, trends and events shaping the nation's GovCon sector.
Category: Articles
Tags: Accenture ADG Creative Anna Zawislanski creative arts creative industry Crosby Dentsu Diana Domeyer Kock digitization Evan Davis Executive Mosaic Executive Profiles govcon government contracting Larry Gillespie II Lisa Miller marketing Ogilvy technology Tim Irvine