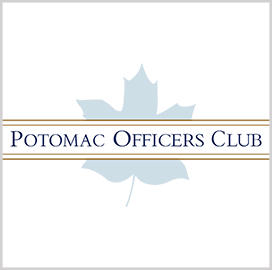 Technology executive
Five CTOs Leading Digital Transformation in GovCon
The role of the chief technology officer is arguably the most misunderstood among C-level managers. This could be because of the relative novelty of their areas of responsibility or because of the recently renewed focus of business toward digital transformation.
CTOs are expected to be involved in every step of their companies' transformation, from realizing abstract goals to deploying functional artificial intelligence. According to a Spiceworks survey of technology buyers, technology budgets have been more rapidly increasing in 2020. It is also the CTO's role to complete the bridge between business and technology.
The Potomac Officers Club – a division of Executive Mosaic – presents five executives maintaining the technological edge of several major government contractors.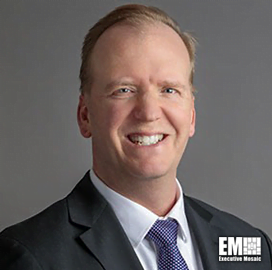 As vice president and chief technology officer at Noblis since October 2018, Christopher Barnett oversees the direction, management and strategy of the company's labs, patent portfolio, innovation and technology initiatives. He is also a member of the organization's programs, including centers of excellence, cross-company centers and sponsored research, according to his Linkedin profile.
Barnett brings into the role almost 30 years of technology consulting and management experience for clients in the intelligence community, Department of Defense and other federal agencies. He also specializes in security architecture, cybersecurity activities and national security policy and strategies.
Prior to Noblis, he spent nearly six years at General Dynamics Information Technology, where his most recent position was vice president and CTO for the intelligence solutions division. His responsibilities included implementing cybersecurity, cloud and application development for the company's $5B business segment. During his tenure, he also became chief security architect and cybersecurity strategy lead, responsible for technical analysis for mergers and acquisitions.
Previously, Barnett served at Northrop Grumman in various capacities. In his over nine-year stint, he became a lead for cybersecurity operations for the joint task force global network operations, overseeing operations and security for the Department of Defense networks and information.
Early in his career, he served at different companies as an engineer, manager and system operator. He joined organizations such as Mitre, Veridian (now General Dynamics), Image Information and Infinite Data Source. He started his profession as a financial analyst at PaineWebber Group and S.G. Warburg (now UBS) and as an economist at the U.S. Congress' Joint Economic Committee.
Barnett earned his bachelor's degree in economics from Ohio University and master's degrees in business administration from the University of Virginia and information technology from George Washington University.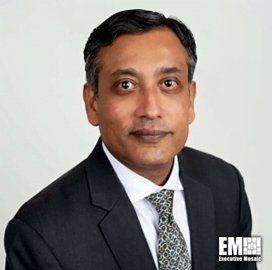 Harish Nanda has been CNSI's executive vice president and chief technology officer since April 2019.
He brings to the role over two decades of IT experience in various industries, including outsourcing and organizational change administration, interim and program management and strategic planning. He also specializes in business transformation through the use of technology and the transformation of IT organizations into drivers of growth, according to his Linkedin profile.
Nanda, a Potomac Officers Club member, served as senior director at Alvarez & Marshall before joining CNSI. For four years, he led the organization's transformation strategies and directed technology initiatives in manufacturing, biotechnology, high tech, insurance and financial services.
Previously, he was the vice president for technology at Symetra Financial. During this three-year stint, he ran the IT operations and application design for the organization's shared systems, sales and retirement groups. He enhanced the performance of the IT organization through the reduction of system errors, a boost in CRM adoption and speed-to-market for products improvement.
Nanda also served as a principal associate at Point B Solutions Group, where he was in charge of handling main account relationships and identifying project requirements. He also supervised groups in project delivery and coordinated with employees, executives, stakeholders and partners worldwide.
Early in his career, he became senior director at Microsoft where he led the IT operations for the company's partner program with a $40M-plus budget and more than 250 global consultants and partners.  He started as a group program manager to handle the program management functions in the IT group.
Nanda spent seven years at Congruent Software until 2003, with his most recent role being principal consultant. In the said position, he spearheaded the planning for Microsoft engagements and the service for contract projects.
A former analyst and programmer, he graduated from Karnataka University in India with a bachelor's degree in computer science engineering. He earned his master's degree in management from Cornell University.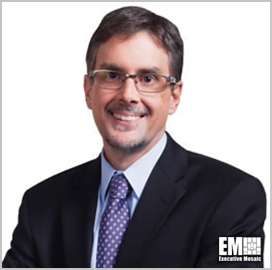 Charles Onstott, senior vice president and chief technology officer at SAIC since April 2017, leads the company's strategic direction in technology, including logistics and supply chain, IT, advanced analytics, and hardware and platform integration.
He is also in charge of due diligence of prospective acquisition goals to evaluate their technical performance, according to his Linkedin profile.
In addition, Onstott heads the organization's product management capabilities, R&D, strategic alliances, and the fellows program. He teams up with field teams to carry out programs and campaigns, achieve business objectives and establish networks.
Onstott, a Potomac Officers Club member, brings over 25 years of technical, general management and executive direction in the role, specializing in using technology to expand and maintain business and technical operations.
In particular, he was credited for growing the company's annual technology investment by 50 percent by enhancing the R&D portfolio performance and improving approach to client requirements, service strategies and market segment plans.
Previously, Onstott served as senior vice president and service line manager for the organization's services in key emerging technologies in cloud, cyber and data science. During his tenure, he led the business unit in enhancing operations and revenues by tapping into new markets and customers, increasing the cloud computing business and improving services in analytics and data science.
He was also the chief technologist for the company's integrated services management center, designing IT infrastructure services for over 400,000 users mainly in the Department of Defense and other federal agencies.
Early in his career, Onstott joined Cecil's Computers as a Unix systems specialist and Associates in Accounting as computer systems administrator.
He graduated from the Oklahoma State University with a degree in philosophy and earned his master's degree in divinity from the University of Chicago.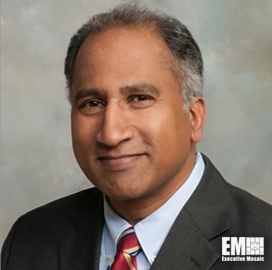 Ravi Ravichandran serves as vice president and chief technology officer for intelligence and security at BAE Systems, a role he has held since September 2019.
He leads a business unit consisting of 7,000 employees worldwide with yearly sales of $1.7B. The sector delivers integration, sustainment and systems engineering services throughout the space, cyber, air, sea and land aspects for the intelligence community, the Department of Defense and other federal customers, according to his Linkedin profile.
Ravichandran, a Potomac Officers Club member, brings over 25 years of experience to the role. He is responsible for the design, integration, and movement of the latest technologies services that support the company's current initiatives and upcoming technology endeavors.
Al Whitmore, president of the company's intelligence and security segment, said his technical and business experience plays a major part in the organization and customers. He added that his position focuses on emerging technologies in AI and machine learning, system sustainment, data analytics, enterprise IT modernization and cloud computing.
Previously, Ravichandran served for more than 13 years as director for electronic systems at FAST Labs. He headed a group that was focused on the organization's sector and external industrial partner technology transition and development.  During his tenure, he set up collaborative groups for program implementation, put up government and industry alliances, organized product transitions to franchise programs, and established contract R&D.
He began his career at Scientific Systems, a defense and space technology provider headquartered in Massachusetts where his last role was manager for R&D. During this 12-year stint, the company received more than 30 small business awards in various technologies, including data fusion, image enhancement, route planning, pattern recognition and knowledge discovery.
Ravichandran earned his bachelor's degree in electrical engineering from the Georgia Institute of Technology. He holds master's and doctoral degrees in electrical engineering from Rensselaer Polytechnic Institute.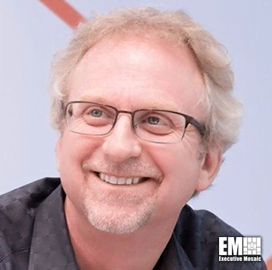 Paul Daugherty serves as the group chief executive for technology and chief technology officer at Accenture, overseeing the company's overall technology strategies.
In the said role, he is responsible for the design, development and implementation of technologies through research and development efforts in Accenture Labs to support customers modernize their business processes, the company said.
In 2015, Daugherty formed Accenture Ventures, a business unit that specializes in equity investments in growth-stage companies that are engaged in emerging technologies, including big data and analytics, blockchain, AI, security and intelligent automation.
He also oversees the organization's partnerships and alliances, and senior-level relationships with established technology companies. A member of the company's global management committee, he chairs Accenture's global CIO Council and annual CIO and innovation forum.
Daugherty plays a significant role in transforming the technology business segment at the forefront of innovation. He advanced the latest technologies including blockchain, quantum computing and extended reality. He also designed the company's digital business vision and supported the organization's efforts to become one of the industry's leading digital business enterprises.
In addition, he established Accenture's cloud business and helped launch the company's business in SaaS, open source and big data. He also led the organization's technology business during the significant shift from client/server computing to internet-based platform.
Daugherty is a supporter of gender equality in the work environment. A frequent technology speaker and writer, he promotes the company's technology programs with the World Economic Forum to help address global issues.
He has been serving as board chairman at Avanade, a provider of Microsoft technology services, since 2014. He is a member of the board of directors for Girls Who Code, Accenture Global Services Limited, the Computer History Museum in Silicon Valley, and the advisory board for Computer Science and Engineering at the University of Michigan.
A book author, Daugherty joined Accenture in 1986 after graduating from University of Michigan with a degree in computer engineering.
ABOUT POTOMAC OFFICERS CLUB
The Potomac Officers Club is owned and operated by Executive Mosaic. Since 2002, Executive Mosaic has been a leader in media and exclusive senior executive networking programs primarily targeted to the U.S. federal government contracting (GovCon) marketplace. In addition to connecting executives of consequence into a fabric of like minded communities, the company's growing cross-media platform serves as a leading source of news about the people, policies, trends and events shaping the nation's GovCon sector.
Category: Articles
Tags: Accenture AI artificial intelligence BAE Systems Charles Onstott Chief Technology Officer Christopher Barnett CNSI CTO digital transformation Executive Profile govcon government contracting Harish Nanda Noblis Paul Daugherty Ravi Ravichandran SAIC Spiceworks