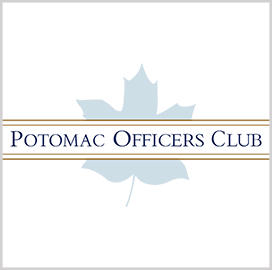 Government contracting
Five Customer Experience Leaders in GovCon
Customer experience has become a core metric for companies that need to compete with each other for people's attention. This is especially true for companies providing products and services to the government, which frowns upon wasted tax dollars and anything less than the best-in-class.
In the public sector, some government agencies have caught on to the importance of customer experience and are responding to the public expectation and pressure to improve. Government agencies have a higher bar to meet as they must aim to serve everyone fairly.
Both sectors have adopted new tools in digitization, advanced analytics and automation to assess and address gaps in customer experiences. The Potomac Officers Club — a division of Executive Mosaic — presents five customer experience specialists in the government contracting sector.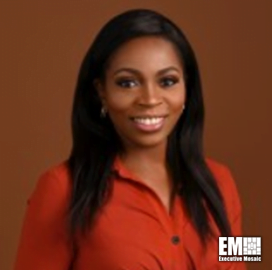 Utibe Bassey is the customer experience vice president at Dominion Energy, an American electric utility company headquartered in Richmond, Virginia.
Bassey concurrently serves as a council member for NationSwell. As a member of the social impact company, she helps change-makers tackle the nation's critical issues.
She is also a volunteer mentor for the Ampion West Africa Venture Bus, where she teaches aspiring African startup owners the concepts of business model generation, value proposition, CX design, communication, storytelling and pitching, according to her LinkedIn profile.
Previously, Bassey worked for MetLife. During her six-year stint with the insurance company, she held leadership roles that put her in charge of global operations and CX strategy, transformation and design.
In addition, Bassey had a brief stint as a marketing and communications specialist at LEAP Africa, a nonprofit dedicated to empowering and equipping African leaders with skills and tools for personal, organizational and community transformation.
Earlier in her career, she was a project leader for insurance provider Travelers and an application specialist at SourceMed, which now operates as part of Surgical Information Systems.
Bassey holds a bachelor's degree in management information systems from Central Connecticut University and a Master of Business Administration degree from the Kellogg School of Management.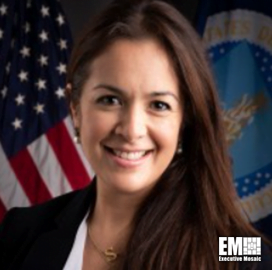 Simchah Suveyke-Bogin serves as the chief customer experience officer at the U.S. Department of Agriculture. She works with the department's agencies and offices in developing customer experience transformation strategies.
Suveyke-Bogin has a track record of implementing user-centric practices to improve the customer experiences offered by the government, USDA said.
Prior to joining USDA in May 2020, she led the Customer Experience Center of Excellence at the General Services Administration's Technology Transformation Services.
TTS is responsible for improving the government agencies' public services by applying modern technologies, platforms, processes and software solutions.
In her LinkedIn profile, Suveyke-Bogin said she served as the customer experience specialist and program manager for USA .gov's contact center services.
USA .gov is the federal government's official website and was designed to improve the public's interaction with government agencies.
The platform supports more than 2 million users each year and is expected to keep critical cross-government information readily accessible.
Suveyke-Bogin previously provided contact center optimization services for the National Cancer Institute's Office of Communications.
In the said role, she helped implement the center's technical support infrastructure solutions, change management improvements and quality assurance measures.
Suveyke-Bogin earned a bachelor of science degree from Northeastern University. She currently serves on the American Council for Technology – Industry Advisory Council's customer experience community of interest board.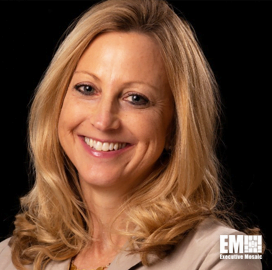 Beth Ard is the vice president of customer experience at Lumen Technologies, a Louisiana-based telecommunications company that offers solutions for adaptive networking, connected security and edge computing.
Ard has a career spanning nearly 20 years, during which time she gained functional expertise in CX, product marketing, marketing strategy, sales, business development and vertical/segment marketing.
She also has technical expertise in cybersecurity, hybrid networking, managed services, video broadcast and internet protocol, as well as vertical expertise in media and entertainment, social media and technology, according to her LinkedIn profile.
Ard spent most of her career at CenturyLink, where she held director-level positions focused on global product marketing and market strategy, business development, mobile and carrier sales and vertical marketing.
While at CenturyLink, she launched new products in target growth areas, helped market messaging efforts, analyzed global market opportunities in digital segments, created thought leadership content and devised go-to-market strategies for key cybersecurity, cloud, voice and hybrid networking solutions.
She also worked for more than two years at AT&T. As director of digital media sales, she launched vertical marketing initiatives directed at insurance/finance, media, government and education customers.
Earlier in her career, she served as a senior sales executive at BT Media & Broadcast.
Ard graduated from Indiana University Bloomington. She also took business management courses with the American Management Association and a film course at New York University.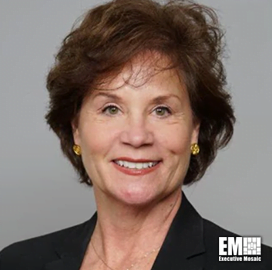 Jeneanne Rae serves as a customer experience specialist at Deloitte Consulting, currently leading the customer strategy practice for the company's government and public service division. She has trained more than 1,000 practitioners at Deloitte and its client organizations.
Her duties cover the Office of Management and Budget, General Services Administration, Consumer Financial Protection Bureau, Department of Veterans Affairs, Government National Mortgage Association and the Department of Homeland Security.
She has more than 25 years of leadership experience in human-centered design and business strategy, Deloitte said.
Before she joined Deloitte in January 2017, Rae founded and served as the CEO of Motiv Strategies, a consultancy firm focused on customer experience and design capability building.
The firm provided consulting services, service design and customer experience support to Fortune 100, nonprofit and government clients.
Rae previously served as an adjunct professor of new product and service development at Georgetown University's McDonough School of Business.
She also co-founded a management consulting company called Peer Insight, which specializes in ethnographic research, according to her LinkedIn profile.
Rae earned a Master of Business Administration degree in general management from Harvard Business School and a bachelor's degree in marketing and finance from the University of Virginia.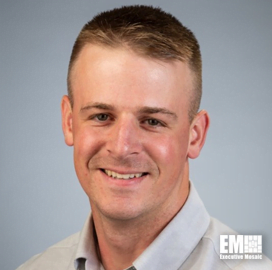 Chris Maack is the account executive of the public sector business of computer technology company Oracle.
In the role, Maack is responsible for managing customer experience accounts for U.S. federal-civilian departments and agencies such as the Department of Veterans Affairs, the Department of Agriculture and the General Services Administration.
Maack also works to enable the government to provide intelligence business-to-customer and business-to-business services using the company's digital customer experience solutions, according to his profile posted on LinkedIn.
Maack joined Oracle from digital transformation solutions provider PTC, where he worked as a field sales representative for more than a year.
At PTC, he was focused on the northeastern part of the U.S., offering internet of things and augmented reality solutions to industrial teams.
Maack is a veteran of the U.S. Army. He joined the service in 2014 and left to enter the private sector in 2018. The Oracle executive held roles such as platoon leader and company commander.
For four months in 2018, Maack served as company commander of the Joint Readiness Training Center at Fort Polk in Louisiana. After that, he was appointed to serve as company executive officer, which is the second in command of a 106-member organization tasked with providing ceremonial services throughout the Washington, D.C. area.
The Oracle official is a graduate of the U.S. Military Academy at West Point. He also holds a master's degree in general management from Cornell Johnson Graduate School of Management.
Maack's areas of expertise include operations management, project management, business process improvement and research, his LinkedIn profile shows.
ABOUT POTOMAC OFFICERS CLUB
The Potomac Officers Club is owned and operated by Executive Mosaic. Since 2002, Executive Mosaic has been a leader in media and exclusive senior executive networking programs primarily targeted to the U.S. federal government contracting (GovCon) marketplace. In addition to connecting executives of consequence into a fabric of like minded communities, the company's growing cross-media platform serves as a leading source of news about the people, policies, trends and events shaping the nation's GovCon sector.
Category: Articles
Tags: Beth Ard Chris Maack customer experience Deloitte Dominion Energy Executive Mosaic Executive Profiles govcon government contracting Jeneanne Rae Lumen Technologies McKinsey & Company Oracle Potomac Officers Club Simchah Suveyke-Bogin Utibe Bassey