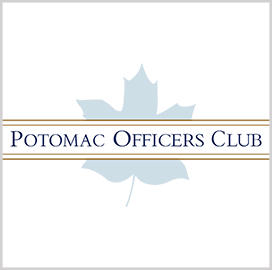 Data analytics
Five Data Science Executives in GovCon
Data science and the abundance of data sources mean that organizations no longer have to rely on the gut feeling of the most experienced person in the room.
Advancements in emerging technologies like artificial intelligence are expected to further increase the effectiveness of data and analytics infrastructures. Gartner, a research and advisory firm, projects that 75 percent of enterprises will have fully operational AI by 2024.
Gartner also expects public cloud services to be critical for the majority of data and analytics innovation by as early as 2022. The challenge would be matching the right cloud capabilities with the right data workloads.
The Potomac Officers Club — a division of Executive Mosaic — features five data science executives in the government contracting sector.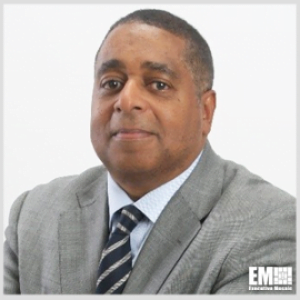 Melvin Greer currently serves as the chief data scientist of California-based chipmaker Intel.
As CDS, Greer utilizes advanced mathematics, graph analytics, machine learning and blockchain zero trust models to transform data into a strategic asset for federal agencies and global enterprises.
He also provides technical expertise on data science concepts and promotes the use of advanced analytics and data governance across industries such as health and life science, retail, threat intelligence and financial services, according to his LinkedIn profile.
In addition to working for Intel, Greer is a senior adviser at the FBI. He supports the agency's national security, counterintelligence and law enforcement mission by supporting appropriate data collection, data analytics, discovery and visualization.
He also sits on the board of directors of the National Academies of Sciences, Engineering and Medicine, a collective of private, nonprofit institutions that provide expert advice on pressing global challenges.
Concurrently, Greer is a fellow at the National Cybersecurity Institute, an academic and research center based in Washington, D.C., and an adjunct professor of practical applications of artificial intelligence at Johns Hopkins University.
Previously, he was a senior fellow at Lockheed Martin, where he focused on advanced cyber, predictive and prescriptive analytics, nano materials, biologically inspired mission resiliency and gamification research.
Greer holds a doctorate in data management from the International American University in Los Angeles, California.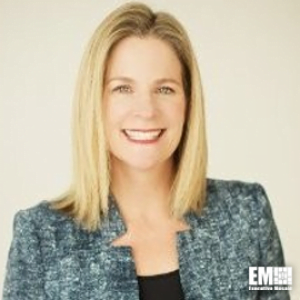 Sherry Bennett is the chief data scientist at DLT Solutions, a Virginia-based company focused on accelerating public sector growth for tech businesses in the federal, state and local, education, utilities and health care markets.
Bennett juggles her responsibilities at DLT Solutions while also serving as the chief data scientist of consulting firm Data Strategy and Innovations. She helps clients transform information into assets in order to improve their approach to business, operations and product development.
Additionally, she serves as a board member of the nonprofit Data Coalition, according to her LinkedIn profile.
Previously, Bennett had a one-year stint as chief data officer at the University of Maryland Global Campus. During that time, she was responsible for UMGC's enterprise data strategy, management and market research.
She also spent seven years working as Laureate International Universities' divisional vice president for business intelligence global product and services. In that role, she led the creation of a global BI and analytics shared service model to deliver data solutions to a global portfolio of universities.
Earlier in her career, she was the director of Merkle, a customer experience management company, and senior manager of insurance company Esurance.
Bennett graduated from Michigan State University with a bachelor's degree in political science and government, a master's degree in political economy and a doctorate in international political economy and econometrics.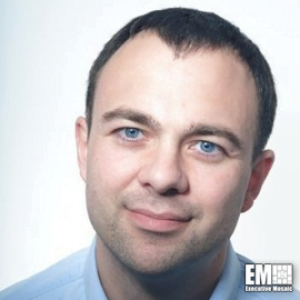 Matthew Hutchinson serves as the chief data scientist of Red Alpha, a software and systems development company focused on digital transformation.
Hutchinson took on his role at Red Alpha in 2018 after nearly six years at Booz Allen Hamilton.
He began working at Booz Allen in 2015 as an executive adviser, leading a team of 20 data scientists that supported clients from the Department of Defense. In the role, he was tasked with growing the company's data science business, developing intellectual capital and managing data science talent, according to his profile posted on LinkedIn.
After over a year serving as an executive adviser, Hutchinson was appointed as a principal within Booz Allen's strategic innovation group.
In his more than four years as a principal, he led the creation of a financial forecasting tool that allowed company leaders to explore year-end projections and associated tradeoffs.
He also prototyped machine intelligence solutions for new problems faced by Booz Allen's clients.
Earlier in his career, Hutchinson worked as an embedded options consultant for prosecution in a pension benefits case. He held the role for one year and six months before entering the government sector in 2005.
Between September 2005 and September 2011, he was an applied research mathematician for the Department of Defense.
In 2009, he was named the statistics lead for the Remote Operations Center, where he led a team responsible for data acquisition, formatting, analysis and reporting.
After six years within the DOD, he joined Cybrix Systems, where he started as a senior mathematician and later became a managing member.
Hutchinson is a graduate of Montana State University – Bozeman with a bachelor's degree in finance and a master's degree in mathematics.
He also holds a master's degree from the University of Cambridge, where he focused on operations research and statistics.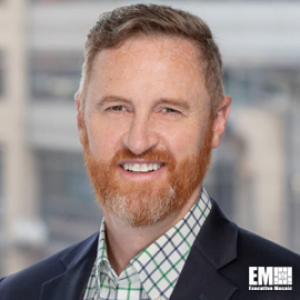 Ian McCulloh is the managing director of data science and chief data scientist at Accenture Federal Services.
McCulloh, who had served in the U.S. Army for 20 years, was appointed chief data scientist at AFS in 2018, working within the company's analytics and applied intelligence practice.
Prior to joining the Arlington, Virginia-headquartered federal government contractor, he served as chief scientist at Johns Hopkins University, where he still serves as an adjunct associate professor, according to his profile posted on LinkedIn.
McCulloh worked at JHU as chief scientist from January 2015 to October 2018. In the role, he provided strategy, direction and mentorship for a research group that focused on applied data science and cyber operations.
The AFS executive joined the private research university after spending nearly three years as a senior strategist at the U.S. Central Command, where he focused on inform-influence operations.
He also held leadership positions at U.S. Special Operations Command Central, U.S. Forces Iraq, Army Special Forces (Airborne), and the Joint Improvised Explosive Device Defeat Organization, among other military groups.
Previously, he also worked as an assistant professor at the U.S. Military Academy, where he founded the USMA Network Science Center.
McCulloh says on his LinkedIn profile that his areas of expertise include national security, operational planning, counterterrorism and data analysis.
The AFS chief data scientist earned his bachelor's degree in industrial engineering from the University of Washington in 1995.
He also holds a master's degree in industrial engineering and applied statistics from Florida State University.
In 2009, McCulloh completed his doctorate degree in computational social science from Carnegie Mellon University.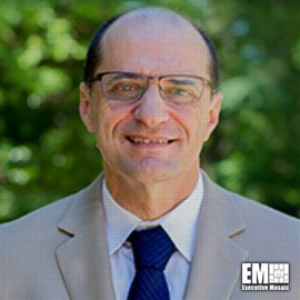 Chakib Chraibi is the chief data officer at the Department of Commerce's National Technical Information Service.
NTIS serves as a repository of government-funded scientific, technical, engineering and business-related information.
The organization is tasked with promoting the federal government's data priorities by providing information and data services to stakeholders in the public.
As CDO, Chraibi is responsible for implementing the federal government's data strategy. He is credited with developing new data science processes and providing best practices for the organization, according to his LinkedIn profile.
Chraibi also provides expertise and assistance to government agencies looking to take advantage of emerging technologies or deliver data-driven solutions, according to the American Council for Technology and Industry Advisory Council.
He previously served as associate dean at Western Governors University's College of Information Technology and as dean at the Virginia International University's School of Computer Information Systems.
Chraibi also held teaching roles at Barry University and Binghamton University, where he worked on several grant-funded projects.
Earlier in his career, he was a software engineer at Bull, a French-owned computer company serving customers in the defense, finance, health care, manufacturing, public and telecommunications sectors.
Chraibi earned a doctorate in computer science from Binghamton University and a doctorate in applied mathematics from Universite Bordeaux.
He also holds a professional certificate in data science for executives from Columbia University in the City of New York.
ABOUT POTOMAC OFFICERS CLUB
The Potomac Officers Club is owned and operated by Executive Mosaic. Since 2002, Executive Mosaic has been a leader in media and exclusive senior executive networking programs primarily targeted to the U.S. federal government contracting (GovCon) marketplace. In addition to connecting executives of consequence into a fabric of like minded communities, the company's growing cross-media platform serves as a leading source of news about the people, policies, trends and events shaping the nation's GovCon sector.
Category: Articles
Tags: Accenture Federal Services AI artificial intelligence Chakib Chraibi cloud data science Department of Commerce DLT Solutions Executive Mosaic Executive Profiles Gartner govcon government contracting Ian McCulloh Intel Matthew Hutchinson Melvin Greer National Technical Information Service NTIS Potomac Officers Club Red Alpha Sherry Bennett