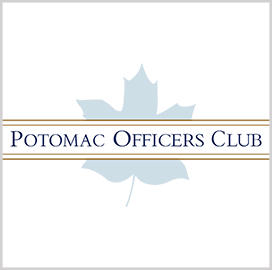 Directed-energy weapon
Four Directed Energy Business Leaders in GovCon
The U.S. military has turned to commercially-developed directed energy weapons amid the proliferation of unmanned aerial systems, which have been a cause of concern for defense officials due to their threat to warfighters and civilian populations.
Lockheed Martin is working with the Navy on the High Energy Laser with Integrated Optical-dazzler and Surveillance program. Designed for ship and combat systems, the HELIOS system comes with a counter UAS-mounted ISR Dazzler.
The Army is also adding laser capabilities to its Stryker fleet to eliminate enemy drones. Epirus, a Silicon Valley-backed startup, will upgrade the combat vehicles with its Leonidas directed energy system and broader high-power microwave technology.
The Potomac Officers Club — a division of Executive Mosaic — presents four government contracting executives leading their company's directed energy business.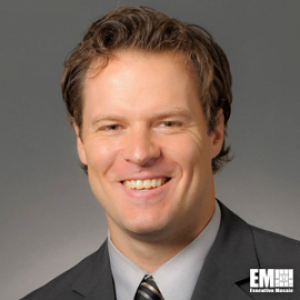 Steven Shepard is a senior program manager at Lockheed Martin who oversees the company's power and propulsion and counter-directed energy portfolios. He develops the research roadmap and corporate strategy for directed energy and power and propulsion. He also recruits subject matter experts in the aforementioned fields.
Shepard has worked for Lockheed Martin for 17 years. Before taking on his current leadership role, he was a research manager for hypersonics, advanced materials and manufacturing. In this role, he led the development of new research areas within hypersonics, energetics and counter-directed energy solutions. The senior program manager was also a mechanical and systems engineer for the company from 2004 to 2018, according to his LinkedIn profile.
Prior to joining Lockheed, the directed energy solutions expert worked as a research assistant at the University of Michigan. He developed formulas and other models to predict uncertain data that could be collected by the Cassini spacecraft and ran computer simulators to monitor grid erosions as part of NASA's Evolutionary Xenon Thruster. He was also a research assistant at NASA, where he worked with the Advanced Space Propulsion Group.
Shepard holds a master's degree and a bachelor's degree in aerospace engineering from the University of Michigan.
Lockheed Martin's work on directed energy focuses on laser weapons, radio frequency technologies and electro-optic/infrared countermeasures for air, ground and sea platforms.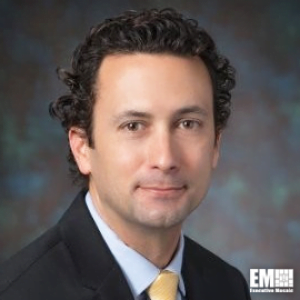 Patrick Fischer serves as the program manager of Northrop Grumman's directed energy and payloads product family.
Fischer assumed his current role in March 2017. Since then, he has been in charge of a national security satellite payload portfolio valued at more than $100 million and multidisciplinary teams responsible for the design, development, fabrication, integration and testing of satellite payload hardware, according to his LinkedIn profile.
His career with Northrop Grumman dates back to 2002 when he first started as a design engineer that helped develop the company's low observable, fifth generation fighter aircraft.
He took on several other roles such as contract structural analyst, liaison engineer and composite structures design engineer before landing his first management position in 2014.
As one of the managers for the F-35 program, he led a team involved in the development, integration, verification, validation and production of the vehicle's arresting hook system, weapons bay door drive system and fire protection system.
Additionally, Fischer had a stint as manager of the Trainer-X Aircraft Development Program. In that role, he led a team of structural design engineers and implemented design-to-cost initiatives to reduce vehicle structure costs.
Outside of Northrop Grumman, he worked for nearly two-and-a-half years at Lockheed Martin.
Fischer holds a bachelor's and a master's degree in aerospace, aeronautical and astronautical engineering. He also earned a bachelor's degree in mechanical engineering.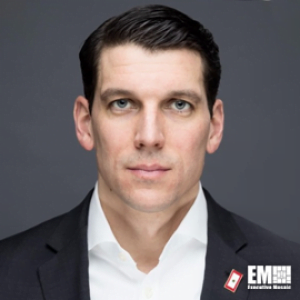 Jonathan Moneymaker is the chief executive officer of BlueHalo, working out of Arlington, Virginia. He is described as a hands-on executive leader who brings energy and passion to his organizations, driven by "a desire to affect change, align business goals, and set strategic direction."
Moneymaker's LinkedIn profile reveals that he has a track record of successfully growing and executing diverse portfolios of business. He is further described as having the ability to blend large corporate discipline together with an entrepreneurial mindset, traits that allow him to translate strategic visions to bottom-line results for shareholders.
Moneymaker has been CEO at BlueHalo, a maker of space superiority, directed energy and missile defense products, for two years, his LinkedIn profile shows. Under his leadership, the company has focused on the development of next-generation military capabilities, including directed energy weapons.
Moneymaker currently serves as a board member of the National Defense Industrial Association. He also sits on the board of the University of Southern California's Viterbi School of Engineering.
Earlier in his career, Moneymaker served as general manager of Boeing's Intelligence Systems Group, with responsibilities focused on overall leadership, business strategy and growth, program execution, and operational effectiveness.
Moneymaker earned his industrial and systems engineering degree from USC.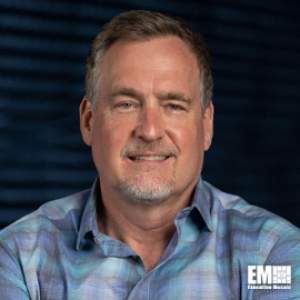 Steven Gray is the executive vice president of engineering at Epirus, working out of Jacksonville, Florida. He is described as a "high tech executive and real estate investor" who has developed products in communications, semiconductors and information technology markets.
Gray is a business-focused executive who "combines new technologies and customer needs to create innovative product strategies by working closely with business units to address the full product life cycle." He is also a frequent speaker in executive forums and conferences on engineering, business strategies and practices, his LinkedIn profile says.
Gray counts among his accomplishments the design of 2G mobile phones and an LTE modem for Nokia as well as enterprise cloud architecture for Huawei. He also co-invented the Internet of Things Service Delivery Platform in CSR.
Gray has been with Epirus, a venture-backed startup that builds modern defense systems, for less than a year. In his current role, he leads engineering and product management for the company's high-power microwave and smart power product lines.
Gray also owns a real-estate company, Pivot Real Estate Investment, which he manages part-time. In this role, he mostly invests in single-family and multi-family housing units, including rental properties, in Florida.
Before working for Epirus, Gray held several senior vice-presidential positions at Qualcomm. In those roles, he led engineering for IoT and connectivity business units, a job that saw him managing over 2000 engineers globally.
At different times earlier in his career, Gray held vice-presidential roles for Huawei U.S. and Nokia. He was a key figure in the research and development efforts of both companies.
ABOUT POTOMAC OFFICERS CLUB
The Potomac Officers Club is owned and operated by Executive Mosaic. Since 2002, Executive Mosaic has been a leader in media and exclusive senior executive networking programs primarily targeted to the U.S. federal government contracting (GovCon) marketplace. In addition to connecting executives of consequence into a fabric of like minded communities, the company's growing cross-media platform serves as a leading source of news about the people, policies, trends and events shaping the nation's GovCon sector.