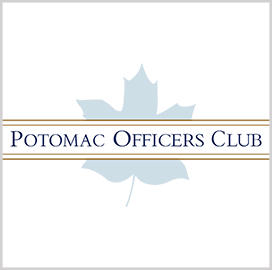 Energy sector
Five Energy Executives in GovCon
The International Energy Agency, a Paris-based autonomous intergovernmental organization, in its World Energy Outlook 2020 reported that the COVID-19 pandemic has had a major impact on the global energy sector.
The study indicated that there was a five percent drop in energy demand worldwide and the share of conventional energy sources has likewise decreased. As air traffic and passenger transport have gone down, the demand for oil has decreased.
Conversely, renewable energies have weathered the crisis as they are the only energy source to have increased compared to the previous year.
IEA forecasts that the focus starting in 2021 would be on electrification, massive efficiency gains and behavioral changes. Equally important is innovation in various technologies, from hydrogen electrolyzers to small modular nuclear reactors.
The Potomac Officers Club – a division of Executive Mosaic – presents five energy executives in the government contracting sector.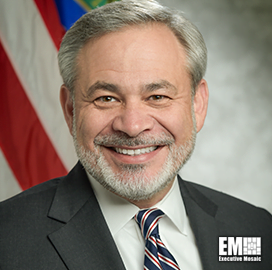 Dan Brouillette serves as the 15th secretary for the U.S. Department of Energy, a role he has held since December 2019, succeeding former Texas Gov. Rick Perry.
With around 30 years of experience in the public and private sectors, he was recently the agency's deputy secretary for almost two years, DOE said.
During his tenure, the department launched a new initiative meant to protect critical infrastructure from potential threats to the country's security and progress.
The Operational Technology Defender Fellowship program is a partnership with DOE's Idaho National Laboratory and the Foundation for Defense of Democracies' Center for Cyber and Technology Innovation. The collaboration is expected to enhance the cybersecurity experience of vital front-line critical infrastructure defenders.
He said the operational technology security managers are important to keep the systems of energy infrastructure safe and functioning in times of natural disasters, sabotage and cyberattacks.
Brouillette also served as the senior vice president and head of public policy for United Services Automobile Association, the country's leading provider of financial services to the military community.
Previously, he was a vice president for Ford Motor, where he directed the company's domestic policy teams and served on its North American Operating Committee.
At Ford and USAA, he belonged to senior management teams that introduced market innovative technologies such as auto collision avoidance and remote deposit capture, a technology that USAA invented enabling the use of smart devices to deposit funds into banking accounts.
Prior to moving into the private sector, Brouillette took on various roles in the government. He was chief of staff to the House of Representatives Committee on Energy and Commerce, which has broad jurisdictional and oversight authority over five Cabinet-level Federal agencies.
He also assumed the position of assistant secretary of energy for Congressional and Intergovernmental Affairs from 2001 to 2003. Moreover, he was a state energy regulator, being part of the Louisiana State Mineral and Energy Board from 2013 to 2016.
An Army veteran, Brouilette earned his bachelor's degree from the University of Maryland, College Park.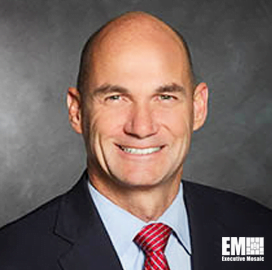 Thomas D'Agostino, a Wash100 winner, is the group president for Fluor Corporation government group, managing the sales and delivery of value-added services to government clients, including the Departments of Defense, Energy and Homeland Security, National Security Administration and Canadian Nuclear Laboratories.
He brings into the role more than 30 years of experience in executive, leadership, management, and operations in various government-related fields, the company said.
D'Agostino joined the company in 2013, initially serving as senior vice president for strategy and development for the government group. He later held on the position of senior vice president for business development, leading the group in strategic planning, policy formation and capability advancement for the government sector.
Previously, he spent over seven years in several appointed positions for Presidents George W. Bush and Barack Obama as the undersecretary for nuclear security at the Department of Energy, the administrator at the National Nuclear Security Administration and the deputy administrator for defense programs.
In the said roles, he was in charge of the nuclear programs in the areas of weapons, propulsion, security, counter-terrorism, emergency response and the environmental management and cleanup for the DOE.
Earlier, D'Agostino assumed various leadership roles responsible for the planning, budget formulation, operation and implementation of a number of DOE programs. He also led the nuclear reactor operations and technical program management at the Naval Sea Systems Command for the SEAWOLF submarine propulsion system.
A captain in the Naval Reserves and a submarine officer, he spent several years in the service assuming various responsibilities, including assignments onboard the USS SKIPJACK and with the Board of Inspection and Survey as the main propulsion and nuclear reactor inspector.
D'Agostino earned his bachelor's degree in physical science from the U.S. Naval Academy and his master's degrees in national security studies from the Naval War College and in business finance from John Hopkins University.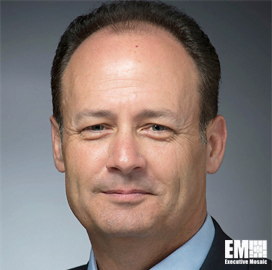 Micheal Lempke, as president for nuclear and environment group at Huntington Ingalls Industries, oversees the unit's profit and loss performance, sales and customer growth, merger and acquisition activities, contract implementation, customer satisfaction and cross-functional collaboration.
Consisting of the organization's nuclear and energy subsidiaries, the group primarily produces nuclear and other specialty parts to the commercial nuclear and government markets, according to his LinkedIn profile.
During his tenure, the Department of Energy awarded Nationwide Remediation Partners, an HII joint venture, a 10-year contract for nationwide deactivation, decommissioning and removal services at excess agency facilities.
NRP's contract is a multiple-award, indefinite-delivery/indefinite-quantity deal that has a 10-year ordering period and a maximum ordering ceiling of $3B.
Lempke said the contract enhances the company's relationship with the DOE and supports the agency's ability to address the country's most complex environmental management issues.
Before joining the company in December 2016, he was vice president for energy programs at HII's division, Newport News Shipbuilding, leading the DOE programs and commercial nuclear and industrial products businesses.
He also oversaw the subsidiaries HII Energy and Environmental Services, Newport News Nuclear, Newport News Industrial and Newport News Energy as well as managed operations for the Virginia Advanced Shipbuilding and Carrier Integration Center.
From April 2012 to June 2014, Lempke took on the roles of associate principal deputy administrator and deputy chief operating officer at the National Nuclear Security Administration. He also assumed the position of associate administrator for infrastructure and operations, responsible for the oversight of the Nuclear Security Enterprise through the management of the NNSA Site Offices.
Previously, he was a manager at Naval Reactors Laboratory Field Office where he handled two national laboratories and two satellite sites and a director for acquisitions at Naval Reactors, where he was a principal business management advisor for procurement and fiscal policy.
Lempke graduated from Arizona State University with a bachelor's degree in finance and received his master of science in acquisitions from George Washington University.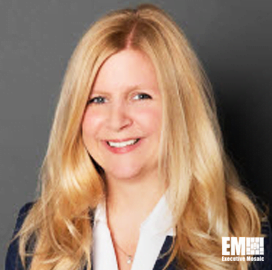 As Ameresco's executive vice president and general manager for federal solutions, Nicole Bulgarino is in charge of the overall management of the business unit serving federal government customers.
She is a seasoned industry executive with more than two decades of experience in developing and executing innovative energy efficiency and distributed energy solutions via multiple contract structures, the company said.
Bulgarino managed the development and execution of more than $2B in federal energy projects, including deep energy retrofits, advanced microgrids and customer-sited power purchase agreements.
In addition, she currently leads over 250 professionals focusing on business development, engineering, commissioning, construction, operations and maintenance, and performance assurance.
Bulgarino's leadership has supported the unit to develop and deliver projects for government clients, including the Departments of Defense, Energy, Justice, Interior, Commerce, General Services Administration, the Veterans Administration and the Environmental Protection Agency.
During her tenure, the company won a spot on a potential five-year, $975M contract for design-build and design-bid-build services to general construction projects within Naval Facilities Engineering Command's Mid-Atlantic area of responsibility in North Carolina.
Projects will cover lodging, dormitory and recreational areas, warehouses, hangars and communications systems. Marine Corps Base Camp Lejeune and MCAS Cherry Point are the primary locations of contract work.
In late 2019, Ameresco Select received a potential 24-year, $402.8M task order under an indefinite-delivery/indefinite-quantity contract from the Navy to build, operate and maintain energy conservation systems at Norfolk Naval Shipyard in Portsmouth, Virginia.
The subsidiary is tasked to update the shipyard's energy security, water treatment, steam distribution and transformer systems.
A licensed professional engineer, Bulgarino began her career serving as a process engineer for almost four years at Raytheon. She graduated from the University of Tennessee with a bachelor's degree in chemical engineering and participated in the executive management program at the Massachusetts Institute of Technology – Sloan School of Management.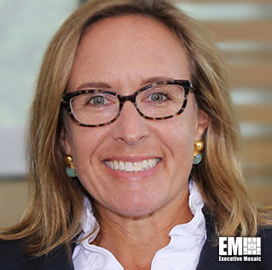 Anne Choate has been the senior vice president for energy, environment and infrastructure at ICF since January 2020, directing a team that advises federal, state, local and commercial customers on environmental planning and science, energy efficiency and markets, surface transportation and climate change.
She brings into the role more than 20 years of experience in energy and transportation, as well as a stint as a member of the National Academies Transportation Research Board Climate and Energy Task Force, according to her LinkedIn profile.
Prior to the role, Choate served as senior vice president and division leader, overseeing the profit and loss responsibility for a 750-plus workforce unit that advises clients on energy, environment, social programs and international development programs. The company's subject matter experts in resiliency, sustainability, transportation, climate and clean energy are also part of the group.
Choate first established the organization's practice in state and local climate/clean energy analysis and implementation support before engaging in climate adaptation and resiliency.
Since 2004, she has been leading a service line involved in addressing the climate change and extreme weather effects on health, ecosystems and infrastructure.
During her tenure, she was the principal investigator supporting the Department of Transportation on the second phase of the Gulf Coast Project, assessing climate change impacts on transportation infrastructure in the Gulf Coast region particularly in Mobile, Alabama.
The project study provided practical tools for engineers, planners, designers and policymakers at the state and local levels. The products were released in a national webcast and presented in a series of modules within the virtual Federal Highway Administration adaptation framework.
In addition, Choate helped in the development of a practice area dealing with energy resilience. For the past five years, her task was to advise investor-owned utilities on climate and weather threats and risk-mitigation strategies.
She started her career serving as an intern for the Office of Air Quality, Planning and Standards at the Environmental Protection Agency from 1994 to 1995. Choate earned her bachelor's degree in environmental science and policy from Duke University and her master of science in environmental science from John Hopkins University.
ABOUT POTOMAC OFFICERS CLUB
The Potomac Officers Club is owned and operated by Executive Mosaic. Since 2002, Executive Mosaic has been a leader in media and exclusive senior executive networking programs primarily targeted to the U.S. federal government contracting (GovCon) marketplace. In addition to connecting executives of consequence into a fabric of like minded communities, the company's growing cross-media platform serves as a leading source of news about the people, policies, trends and events shaping the nation's GovCon sector.