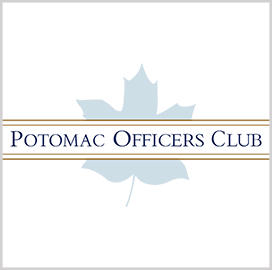 Digitalization
Five Execs Bringing Digital Transformation to GovCon
Digital transformation is the process of integrating digital technology into all areas of a business in a bid to deliver greater value to customers. Pursuing it requires a cultural change, and businesses must constantly experiment and become comfortable with failure. Both small businesses and enterprises need to have some level of digital transformation to remain competitive and relevant in an increasingly digital business world.
As of 2020, companies have set their sights on developments in automation and network connectivity. Forbes noted that the coronavirus pandemic accelerated businesses' adoption of bleeding-edge technologies in 5G, analytics, artificial intelligence and blockchain, among many other areas.
The Potomac Officers Club – a division of Executive Mosaic – presents five executives leading the digital transformation of the major players in government contracting.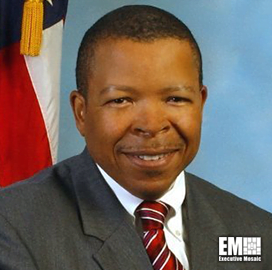 As Microsoft's director for digital transformation, William Searcy leads the company's enterprise technology strategy, security, portfolio management and services for the public sector market.
An FBI veteran and a former head of the bureau's IT programs, he brings into the role more than 25 years of IT transformational experience and leadership.
During his three-year stint, the Redmond-based organization launched a ground station as a service meant to help customers communicate with their satellites and downlink using the Azure cloud platform.
The Azure Orbital GSaaS is designed to help satellite operators schedule contact with their spacecraft and downlink data into virtual networks in the cloud for processing using data analytics, artificial intelligence, machine learning and geospatial tools on Azure.
Before joining Microsoft in December 2017, Searcy served for two years as president for global justice, law enforcement and border security at Unisys. He was responsible for the development and deployment of technology systems that help government agencies to process public safety investigations and border traffic.
He was also in charge of the client IT infrastructure's cloud migration and the application of predictive analytics and digital government technology to help accomplish law enforcement and border security missions.
Previously, Searcy spent 20 years at the FBI, serving in various capacities. He was a deputy assistant director for the IT infrastructure division, overseeing the bureau's global information system enterprise consisting of four separate territories at more than 900 sites. He was also responsible for the engineering, maintenance and security of the systems as well as the planning and execution of the $340M budget.
He began his career at the bureau in 2006, serving as an assistant section chief for data acquisition and operational technology. In the said role, he provided daily guidance to five units responsible for developing, deploying and managing the organization's worldwide digital evidence collection system, including telephony, stored electronic data and digital data network exploitation.
Searcy graduated from the United States Military Academy at West Point with a bachelor's degree and earned his master's degree in information assurance from Norwich University.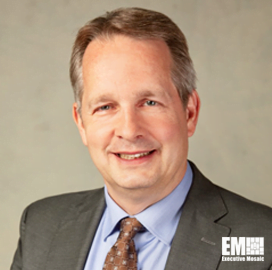 Andrew Larson serves as a digital transformation executive at Booz Allen Hamilton, where he is responsible for partnering with marketing teams to develop and implement growth strategies for the benefit of federal civilian government clients.
Larson boasts over 25 years' worth of experience in progressive senior executive leadership roles, including 17 years of providing information technology consultancy to federal government and commercial clients.
As digital solutions principal at Booz Allen, he is in charge of adapting digital solutions and analytics capabilities to meet the needs of clients, with a focus on IT strategy and modernization, along with artificial intelligence and machine learning.
Before he joined Booz Allen in August 2017, Larson was an account manager and director at SAIC. He managed SAIC's business with the Department of Commerce and was responsible for the development and implementation of account growth strategies for all of the department's branches.
He also oversaw multiple IT and professional services programs at the U.S. Patent and Trademark Office, Securities and Exchange Commission and the General Services Administration.
Such programs included contracts for large-scale Agile software development, system integration, system modernization, applications operations and maintenance and database operations.
Larson underwent the American Council for Technology – Industry Advisory Council's partners program, which is recognized as a leading executive development program for leaders in both government and industry.
He founded InnoSoft Japan and served as its president for nearly three years. He formed and managed a team to develop and deliver an innovative public-facing, multilingual portal that contained content about IT outsourcing, software development and information security.
Larson earned a master's degree in information systems technology from The George Washington University's School of Business and a bachelor's degree in history from Bates College.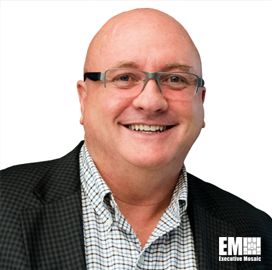 Kevin Eagan joined Cubic in March 2019 as senior vice president and chief digital officer, directly reporting to president and CEO Bradley H. Feldmann.
He brings into the role more than 30 years of experience and leadership in new product development, IT modernization, digital business models, and customer and partner relationship management.
During his tenure, the company secured an indefinite-delivery/indefinite-quantity contract valued at over $99M to deliver services in support of the Naval Air Warfare Center Training Systems Division's Surface Training Immersive Gaming and Simulations program.
The contract calls for the delivery of total life cycle support to the latest virtual environment training system, which will be the basis for the Navy's Surface Training Advanced Virtual Environment program, and the modernization of previously supplied Littoral Combat Ship courseware.
In September, the organization landed a contract to assist in the maintenance of P5 Combat Training Systems and related infrastructure at over 20 Air Force sites and range facilities.
The California-based defense contractor is tasked to deliver P5CTS support to system users in the U.K., Egypt, Morocco, Oman, Poland, Qatar, Saudi Arabia, Singapore and Australia. Military service branches use the network to train warfighters in weapons engagement for air-to-air and air-to-ground missions in a simulated setting.
Prior to joining Cubic, Eagan was the chief digital officer at IBM Global Services, leading the development and implementation of the company's enterprise-wide digital transformation strategy and taking on the leadership role for the organization's Apex program for C-suite clients.
He began his career at Microsoft in June 1989, serving in different roles with increasing responsibility. During his over 25-year tenure, he helped build and lead the company's various business units, including online store, OEM channel programs, Windows Media Center, eHome, advanced consumer technologies, developer relations and product management for the first version of Excel for Windows.
Eagan graduated from Harvard University with a bachelor's degree in economics.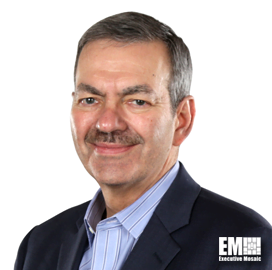 Mark Forman has been serving as vice president for digital strategy at SAIC since March 2020, responsible for using deep domain expertise to offer digital services for the public sector customers.
He brings into the role over three decades of experience in the commercial and government sectors, including a presidential appointment as the first federal chief information officer, an administrator for E-Government and Information Technology.
Before joining SAIC, Forman was the global industry vice president and global head for the public sector at Unisys, overseeing the design and implementation of the company's digital solutions in areas including justice, law enforcement, social services and border security. During his nearly five-year stint, the unit experienced growth in new contracts valued at almost $1B.
Previously, he served as vice president for IT services and cloud solutions at TASC, leading a team that helped government agencies in cloud migration by offering advanced systems engineering, integration and decision-making support. The work included forming a group of consultants and engineers that designed IT Modernization Roadmaps, a framework that executed the first hybrid cloud setting for the Federal Emergency Management Agencies.
Forman is a co-founder and former president of Government Transaction Services, an organization established in 2010 to provide cloud-based business processes and transaction services for the federal market.
He also served as principal/partner and practice leader at KPMG's federal performance and technology advisory practice. During his tenure, he helped the company grow its workforce to at least 170 consultants serving the federal agencies in business transformation programs.
Early in his career, Forman took on the role of a principal at IBM Global Services, heading a federal government practice to expand the company's public sector e-business consulting services.
Forman earned his bachelor's degree in economics from Ohio State University and a master's degree in public policy analysis from the University of Chicago.
Jeffrey Wilcox is Lockheed Martin's vice president for digital transformation, in charge of the Digital Transformation Office, which oversees the development and execution of the company's operations strategy.
DTO is meant to use the latest digital technologies to enhance the organization's systems design, production and sustainment while making sure the workforce is ready for the transformation.
Wilcox previously served as vice president for engineering and program operations, overseeing the engineering performance, program management, product operations and maintenance in the company.
He also served as the vice president for corporate engineering, responsible for the management of engineering operations and resources to deliver services to and address the complex challenges of the customers.
Before joining the company in May 2007, Wilcox spent 17 years serving as vice president at SAIC.
He is currently chairman of the NIST Manufacturing Extension Partnership National Advisory Board and serves on the Advanced Robotics for Manufacturing Board. He is also an adjunct professor at Miami University in Oxford, Ohio; an associate fellow at the American Institute of Aeronautics and Astronautics; and a senior member at the Institute of Electrical and Electronics Engineers.
Wilcox graduated from Case Western Reserve University with a bachelor's degree in biomedical engineering and earned his master's degree in electrical engineering from Drexler University. He holds an honorary doctorate degree from Stevens Institute of Technology.
ABOUT POTOMAC OFFICERS CLUB
The Potomac Officers Club is owned and operated by Executive Mosaic. Since 2002, Executive Mosaic has been a leader in media and exclusive senior executive networking programs primarily targeted to the U.S. federal government contracting (GovCon) marketplace. In addition to connecting executives of consequence into a fabric of like minded communities, the company's growing cross-media platform serves as a leading source of news about the people, policies, trends and events shaping the nation's GovCon sector.
Category: Articles
Tags: 5G AI analytics Andrew Larson artificial intelligence automation blockchain Booz Allen Hamilton Cubic digital transformation digital transformation executive digitalization Eagan enterprise experimentation govcon government contracting Jeffrey Wilcox Kevin Lockheed Martin Mark Forman Microsoft network connectivity SAIC William Searcy