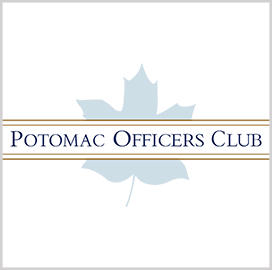 Electronics
Five Execs Delivering Electronics Solutions in GovCon
The global market for electronic components is poised for a 4.8 percent compound annual growth rate from 2020 to 2025, as per the Global Electronic Components Market 2020 Research Report.
Consumer electronics account for much of the anticipated growth in the electronics sector, driven by the rising demand for smartphones, artificial intelligence and voice recognition technology.  
Over at the military side, the use of electronics has also seen exponential growth. As stated in a paper published in IEEE, electronics are embedded in practically every offensive and defensive weapon today. Present-day armed forces use electronics for a number of applications, including early warning systems, intelligence and command communications. In stark contrast, the military only used electron-tube devices for radio communications 25 years ago.
The Potomac Officers Club – a division of Executive Mosaic – features five executives tasked with leading their organizations' electronics groups.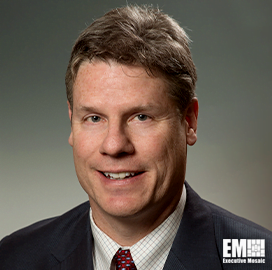 Terry Crimmins serves as the president of BAE's Systems' electronic systems unit, a division based in Nashua, New Hampshire, that employs about 15K employees across 26 major sites.
As president, Crimmins is responsible for his sector's operations across its portfolio of vehicle and mission-critical electronic systems, including flight, engine controls, electronic warfare, night vision systems, surveillance and reconnaissance sensors, mobile networked-communications equipment and others.
He assumed his current position in January 2017 and brought with him his expertise in technology development, program execution, business development, sector strategy and electronic systems leadership. 
Crimmins joined BAE in 2001 and has since held numerous roles in its electronic systems business, most recently serving as vice president and general manager. He also previously led the company's survivability, targeting and sensing solutions business.
Earlier in his career, he held product line director and deputy general manager positions in BAE's infrared imaging business. 
He also served as the vice president of strategy for electronic systems and facilitated consolidations, mergers and acquisitions and intellectual property development.
Prior to BAE, Crimmins held management positions in the consumer and electronics industries. His areas of responsibilities included engineering, offshore manufacturing and business development. 
Crimmins earned a bachelor's degree in electrical engineering from Cornell University.
Headquartered in London, England, BAE is a major global defense, security and aerospace company. Its specialties include combat systems, aeronautics, ship repair, avionics, information technology, reconnaissance, surveillance, space electronics, communications, cyber, intelligence, aircraft manufacturing and engineering.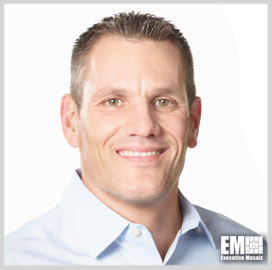 Stevan Slijepcevic serves as Honeywell Aerospace's president of electronic solutions. He is responsible for long-term strategic planning, execution of annual operating plans, full profit and loss and free cash flow.
He directly manages an organization of over 6K engineering and product development teams and indirectly manages more than 20 global manufacturing sites. 
Honeywell Aerospace's 5B avionics and electronic systems business unit serves customers in the sectors for commercial air transport, defense, space, business and general aviation and urban air mobility. 
Its product lines include integrated cockpit systems, flight management systems, flight control electronics, radar systems, traffic and ground avoidance and radios.
Slijepcevic leverages 23 years of experience in the aerospace industry and holds leadership experience in general management, marketing sales, engineering, program management and customer service.
Prior to his current role, Slijepcevic was Honeywell Aerospace's president of mechanical systems and components. His business unit was responsible for defense and commercial aviation customers, offering air conditioning and environmental control systems, engine bleed systems, cabin pressure and life support systems, among other product lines. 
Slijepcevic has been with Honeywell since December 2004 when he joined as vice president of sales, marketing and customer support. 
He has since progressed through increasingly responsible roles: vice president of Embraer business, VP of components, VP of mechanical components, VP of navigation and sensors and chief commercial officer. 
In 1994, Slijepcevic earned his master's degree in aerospace engineering from Purdue University. He also earned a master's degree in business administration from Indiana University Bloomington.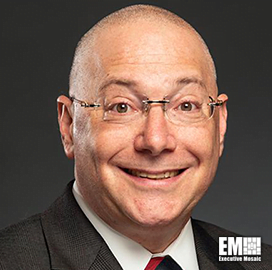 Steve Mensh is Textron Systems' vice president and general manager for electronic systems and geospatial solutions, a member of the company's executive leadership team.
As the head of his divisions, Mensh is responsible for establishing business strategies, supervising the execution of new programs and products and overseeing all aspects of site infrastructure.
Textron's electronic systems division offers flight line services, intermediate and depot products and services, electronic warfare simulators, automated test equipment and high-fidelity training devices. 
The geospatial solutions business delivers geospatial intelligence solutions and services for global and national defense, humanitarian assistance, health care, forestry, urban planning and service lines.
Mensh was previously Textron's vice president of programs, with responsibilities ranging from personnel and investment management to proposal and research activities.
Before he joined the company, Mensh was a technical director at Aeronautical Radio Incorporated and concurrently served as program director. He was responsible for growing ARINC's aviation and modernization businesses.
He also served as director of business development for several ARINC business areas, in addition to leading various programs as a program manager and project engineer. 
Mensh joined ARINC as an electronics engineer before he was promoted through roles of increasing responsibility.
A graduate of Loyola University, Mensh earned a bachelor's degree in physics and has also attended business management and development education programs.
He attended Textron's senior executive leadership program at Duke University and the executive leadership program at the Thunderbird School of Global Management.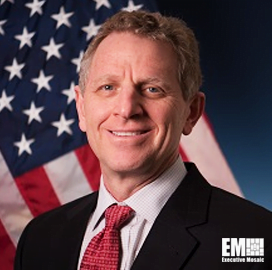 Mark Rosker has served as the director of the Defense Advanced Research Projects Agency's Microsystems Technology Office since April 2018. He was a program manager in the office from 2003 to 2011.
The MTO's core objective is to develop intelligence microsystems and next-generation components in the areas of command, control, communications, computing, intelligence, surveillance and reconnaissance; electronic warfare; and directed energy. 
As a program manager, Rosker developed a portfolio of technical programs in gallium nitride and other compound semiconductor radio-frequency devices, heterogenous circuit integration, terahertz electronics and quantum cascade lasers.
Rosker's Wide Band Gap Semiconductors for Radio Frequency Applications program was honored in 2016 with the DARPA Game-Changer Award. 
He previously also served as the deputy director of DARPA's Defense Sciences Office, which pursues high-payoff research initiatives in science and engineering disciplines related to national security technologies. 
Prior to his most recent DARPA role, Rosker served as a principal engineering fellow at Raytheon's space and airborne system division based in Rosslyn, Virginia. 
Earlier in his career, he worked in NASA's Jet Propulsion Laboratory, where he was part of a team that pursued submillimeter-wave advanced technologies.
He also worked at Rockwell Scientific, now Teledyne Scientific, where he researched photorefractive oscillators and visible and infrared frequency conversion materials and devices, time-domain spectroscopy of materials and optical power limiters, among other nonlinear optics disciplines. 
Rosker earned a bachelor's degree in physics from the California Institute of Technology and both a master's degree and a doctorate in applied and engineering physics from Cornell University.
In 2012, the Institute of Electrical and Electronics Engineers selected Rosker as a fellow for "his leadership in microwave and millimeter-wave phased arrays, gallium nitride semiconductors and terahertz electronics."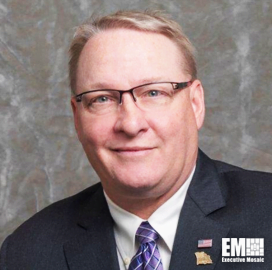 John Ekis serves as the general manager at Cobham Advanced Electronic Solutions, a manufacturer of radio-frequency components and integrated microwave assemblies for wireless communication and defense communities. 
A three-decade industry veteran, Ekis boasts extensive experience in marketing, product management and international sales management in electronic materials, solid-state lighting and microwave component and integrated microwave assemblies.
He specializes in branding and identity, mergers and acquisitions, international sales, operations and general management. 
Ekis said he prides himself in "delighting the customer" through effective product line strategies, new product development and customer service and support. He has considerable experience and success in international markets, including Europe and the Asia-Pacific countries.
Before he joined New Jersey-based Cobham in September 2007, Ekis was the director of sales at Lamina Lighting, a startup created to exploit LRCC multilayer ceramic on Cu/Mo/Cu substrate system for use in high-power semiconductor packaging. 
Ekis joined Skyworks' Trans-Tech division in 2001 as a product manager responsible for radio-frequency filter products and coaxial components. 
He also spent over 10 years as a product manager at Ferro Electronic Materials, a manufacturer of thick film paste, organic tape casting binder solutions and LTCC for multilayer ceramic device manufacturing. 
Prior to Ferro, Ekis was a process engineer and customer quality liaison at Philips Electronics with a focus on multilayer ceramic capacitors and chip resistors.
Ekis began his professional career in April 1987 as a process engineer at Murata Electronics. He earned an education from Pennsylvania State University.
ABOUT POTOMAC OFFICERS CLUB
The Potomac Officers Club is owned and operated by Executive Mosaic. Since 2002, Executive Mosaic has been a leader in media and exclusive senior executive networking programs primarily targeted to the U.S. federal government contracting (GovCon) marketplace. In addition to connecting executives of consequence into a fabric of like minded communities, the company's growing cross-media platform serves as a leading source of news about the people, policies, trends and events shaping the nation's GovCon sector.
Category: Articles
Tags: Cobham Advanced Electronic Solutions BAE Systems DARPA electronic systems govcon government contracting Honeywell Aerospace John Ekis Mark Rosker Microsystems Technology Office Stevan Slijepcevic Steve Mensh Terry Crimmins Textron Systems