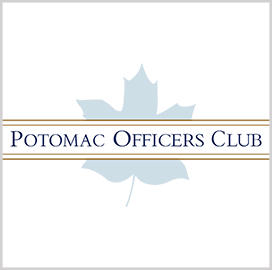 Technology
Five Execs Driving Innovation in the GovCon Space
Chief innovation officers have become critical for companies that want to keep up with the rapid pace of modern business. Businesses need to constantly pump out solutions to meet the demands of customers and stay ahead of the competition.
The CINO role is relatively new and was virtually unheard of two decades ago. But as of 2017, 29 percent of Fortune 500 companies had a senior executive innovation executive, according to a study by management consultancy Egon Zehnder. Different CINOs wear different hats depending on what business challenges their respective company faces.
The Potomac Officers Club – a division of Executive Mosaic – features the executives leading innovation at five major organizations.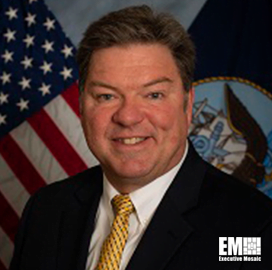 Michael Galbraith serves as the Navy's chief digital innovation officer and is part of the service's chief information officer team.
Galbraith has over 30 years' worth of experience leading global technology companies across a range of industries. He has also helped large companies plan global transformation initiatives.
He has helped develop multi-year strategies and execution roadmaps, as well as managed large-scale enterprise resource planning programs, legacy system modernization efforts and innovative technology developments.
Before taking on his current role in October 2019, Galbraith served as the vice president of technology, strategy and solutions at ThoughtFocus, an information technology services and advisory company.
Galbraith led ThoughtFocus globally and helped it transform its overall technology strategy and vision. He also established the company's enterprise solutions and digital practice to oversee client engagements.
The new function covered vision and strategy, organizational design, business process transformation, architecture and technology introduction and governance.
Prior to ThoughtFocus, Galbraith was the VP of IT and digital solutions at TE Connectivity, a global industrial manufacturer of connectors and sensors.
The company credits him for pioneering TE's digital strategy and innovations across all business segments globally.
He previously also served as Tyco Electronics' VP of global engineering services and senior director of enterprise business systems. At Tyco Electronics, Galbraith led enterprise data management by introducing business intelligence and analytics capabilities.
Galbraith earned bachelor's degrees in computer science and business administration from Elizabethtown College in Pennsylvania and a master's degree equivalent in information systems management from the IBM Information System Management Institute.
He also holds executive certifications in executive leadership and corporate strategy from the Wharton School of the University of Pennsylvania.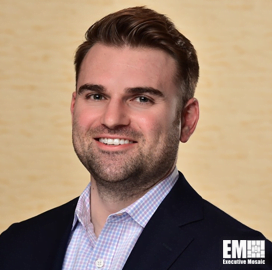 As the chief innovation officer at the Transportation Security Administration, Daniel McCoy's main responsibility is to enhance the experience of travelers and TSA officers, as well as to explore new technologies to advance the agency's security, employment and travel operations.
Formed as a response to the Sept. 11, 2001, attacks, TSA is the part of the Department of Homeland Security responsible for the protection of the country's transportation systems and for the safety of air, land and water passengers.
Before joining the agency in May 2020, McCoy was a domain manager for almost two years at Deloitte Catalyst's government and public services, in charge of the implementation of emerging technologies such as artificial intelligence, blockchain and virtual reality.
Previously, he served for a year as Deloitte's senior consultant for the Department of Defense, leading the team that addressed the agency's financial process, reporting and technology weaknesses.
In addition, McCoy was instrumental in the development of DOD's five-year strategic vision to enhance the financial performance of assets worth more than $463M. He also organized intergovernmental activities involving the Office of Personnel Management, Office of the Under Secretary of Defense and the Treasury.
He was likewise the company's senior consultant for the Cabinet-level department from June 2015 to May 2016. During his tenure, he designed financial models concerning large-scale service migration for the Office of the Chief Financial Officer. He also coordinated executive-level strategy workshops to determine and prioritize important projects.
Early in his career, McCoy took on the role of a financial analyst at Raytheon from September 2012 to April 2014, specializing in international programs, integrated air and missile defense finance, defense systems and global business services.
He began his profession as a legislative assistant for Assemblyman Thomas McKevitt's regional office from February 2010 to April 2012.
McCoy graduated with a bachelor's degree in economics and political science from Hofstra University.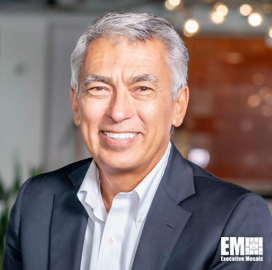 Rod Fontecilla, a Potomac Officers Club member, serves as Dovel Technologies' senior vice president, chief innovation officer and chief data scientist. He implements innovative solutions across health and civilian agencies.
Fontecilla has over 28 years' worth of experience in managing profit and loss for large and complex strategic programs.
His specializations include advanced data science, predictive analytics, machine learning, natural language processing, cybersecurity analytics, software engineering, DevOps, Agile application development and hybrid cloud technologies.
In his current role, Fontecilla is responsible for building Dovel's data science practice with artificial intelligence and NLP solutions.
Fontecilla works with a group of seasoned data scientists and business analysts to provide clients with actionable intelligence, decreased operational costs, new revenue channels, increased efficiencies and other benefits.
He is currently an adjunct professor at the American University's Kogod School of Business, teaching graduate courses on advanced analytics and predictive modeling to master's level students.
Prior to Dovel, he served as Altamira Technologies' SVP and chief technology officer. He brought the national security community new capabilities in data analytics, software engineering and cybersecurity.
He previously served as VP at Unisys and led the company's big data analytics center of excellence. Prior to Unisys, Fontecilla was the SVP and CTO at Sevatec.
For over 15 years, he was a principal at Booz Allen Hamilton, responsible for bringing technology solutions to clients in the public and private sectors.
Fontecilla earned a bachelor's degree in computer science from Universite de Grenoble and a doctorate in applied mathematics from Rice University.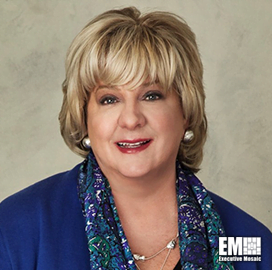 Susan Penfield serves as the chief innovation officer and executive vice president at Booz Allen Hamilton, a role she has held since April 2016.
She is responsible for the company's innovation and functional capabilities, and the implementation of the latest technologies in advanced cybersecurity, artificial intelligence, directed energy, and augmented and virtual reality.
Penfield, a 2020 Wash100 winner, helped the organization combine deep domain and technical expertise in sophisticated AI engagements with software companies to introduce Modzy, an enterprise machine learning platform and marketplace offering secure and ready-to-deploy AI models.
Modzy offers embedded security, adversarial defense and governance to carry out AI for the enterprise and provides access to a growing marketplace of pre-trained AI models from leading machine learning companies.
Penfield also helped launch the Booz Allen's D.C. Innovation Center where the organization is involved in innovation programs by investing, developing and working with partners from the technology community.
Prior to her role, she was the head for the company's health business unit, responsible for the technology and transformation programs in the federal, commercial and non-profit health sectors.
In addition, she also offered consulting services for main federal health-related institutions and spearheaded various philanthropic initiatives. The activities included technological management for the National Institutes of Health National Children's Study, development of the national plan to combat Alzheimer's disease and transformation of the Centers for Disease Control's Vaccine for Children program.
In 2016, Penfield joined the D.C. advisory board of Seed Spot, a non-profit entity that supports entrepreneurs who help address social problems. She is also a member of the board of directors for the Children's Inn at the National Institutes of Health and collaborates with the National Capital Chapter of the American Red Cross.
Penfield earned her bachelor's degree in technology management from Lock Haven University in Pennsylvania and holds a certificate in management from Northwestern's Kellogg School of Business.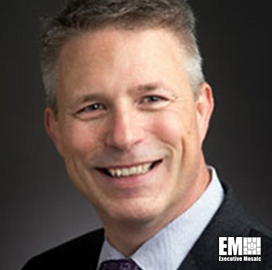 Chad Sheridan serves as the chief innovation officer at NetImpact Strategies, a women-owned small-sized business that offers IT and management consulting services to the federal government.
In the current role, he is tasked with identifying and collaborating with technology partners to design and execute various information systems and business solutions to support customer requirements.
During his tenure, the company received from the Department of Defense a $12M contract modification for the Medical Community of Interest. The task order calls for the organization to provide various services, including program and project management, circuit coordination, internet protocol data collection analysis, and processing and validation.
Before joining the organization in February 2020, Sheridan was chief of service delivery and operations at the USDA-Farm Production and Conservation Business Center, which provides IT operations support to the Farm Service Agency, Natural Resources Conservation Service and Risk Management Agency.
Previously, he served in the role of chief information officer for more than seven years at USDA-RMA, leading all areas of the agency's information systems, including development, modernization, operations, improvement and maintenance.
In addition, he developed strategic vision, plans and budgets for the IT group and led the partnership with business units to improve the delivery of the Federal Crop Insurance Program.
Early in his career, he served in the U.S. Navy for over 18 years, holding various positions of increasing responsibility. His most recent role was deputy director for Information Technology Management, overseeing technology strategies and operations for the IT department consisting of 400 employees, 15 direct reports and a budget of $100M.
Sheridan earned his bachelor's degree in nuclear engineering from the University of Virginia and received his executive education program from the Massachusetts Institute of Technology – Sloan School of Management.
ABOUT POTOMAC OFFICERS CLUB
The Potomac Officers Club is owned and operated by Executive Mosaic. Since 2002, Executive Mosaic has been a leader in media and exclusive senior executive networking programs primarily targeted to the U.S. federal government contracting (GovCon) marketplace. In addition to connecting executives of consequence into a fabric of like minded communities, the company's growing cross-media platform serves as a leading source of news about the people, policies, trends and events shaping the nation's GovCon sector.
Category: Articles
Tags: Booz Allen Hamilton business Chad Sheridan Chief Innovation Officer CINO demand Department of the Navy Dovel Technologies Egon Zehnder Fortune 500 govcon government contracting Mike Galbraith Navy NetImpact Strategies Rod Fontecilla Susan Penfield