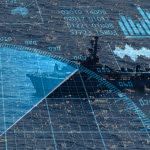 Mission critical
solutions
Five Execs Guiding Mission Systems Groups
Providing mission-enabling solutions is a key part of an organization's functions. Mission systems groups across the defense sector focus on a wide range of areas, including promoting global security and secure military communication, navigation and guidance and enabling training simulations.
To advance these focus areas, mission systems groups have established programs for the purpose of innovating solutions for the five domains: land, sea, air, space and cyber.
Solutions developed for the air domain include autonomous unmanned aerial vehicles, integrated avionics and helicopters that are billed to reinforce the military's air fleet. Meanwhile, new naval systems, mine warfare unmanned surface vessels and next-generation platforms are being built to support missions at sea.
The Potomac Officers Club – a division of Executive Mosaic – presents five executives who lead their companies' efforts to advance mission-critical solutions.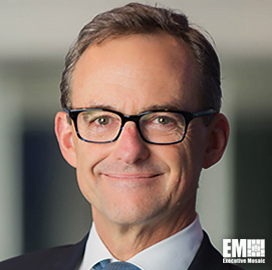 Mark Caylor serves as the corporate vice president and president of Northrop Grumman's mission systems business unit. The company is a major provider of advanced solutions for defense and intelligence customers.
Caylor oversees the development and production of high-impact systems and hardware and software products in areas such as command, control, computing, communications, intelligence, surveillance and reconnaissance and cybersecurity.
Headquartered in Linthicum, Maryland, Northrop's mission systems unit boasts a wide portfolio of integrated and multi-domain systems and technologies. It includes differentiated battle management and cyber solutions for enabling information delivery and situational awareness.
Prior to his current roles, Caylor served as corporate VP and president of enterprise services and chief strategy officer. He led Northrop's enterprise shared services organization, corporate strategy and mergers and acquisitions.
His executive duties spanned information technology; information security; service center operations; enterprise resource planning; enterprise accounting and reporting; procurement shared services; the global mobility office; corporate environmental, health and safety; corporate real estate and facilities; corporate security; and flight operations.
Caylor's other roles at Northrop include corporate VP, treasurer, director of banking and capital markets, assistant treasurer and director of mergers and acquisition.
He joined the company in 2002 as director of pricing and cost estimating for Northrop's aerospace systems business sector, where he also served as deputy VP of technology development.
Caylor earned both a bachelor's degree and a master's degree in aeronautical engineering from the Massachusetts Institute of Technology and the California Institute of Technology, respectively. He also holds a master's degree in business administration from the University of California, Los Angeles' Anderson School of Management.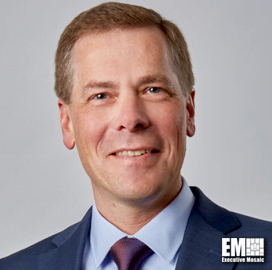 Phil Jasper is the president of Collins Aerospace's mission systems strategic business unit based in Cedar Rapids, Iowa.
He is responsible for delivering military, government and civilian solutions to help global customers successfully complete complex missions.
For nearly two years, Jasper has led the business unit that boasts a $3.6B portfolio and over 10K employees in five countries. He also helped integrate the merged portions of Rockwell Collins, United Technologies Aerospace Systems and B/E Aerospace.
Before he assumed his current role in November 2018, Jasper served as Rockwell Collins' executive vice president and chief operating officer of government systems.
He identified and implemented unique business and people programs and processes to increase engagement in the $2.8B business unit.
Jasper spent about three decades holding executive and directorial roles at Rockwell Collins. He has been VP of business development and strategy for government system, VP and general manager for airborne government solutions, senior director of Air Force programs and program manager for the KC-135 program.
For three years prior, he served as technical director for the said program. He was also a systems engineer for government avionics for three years. He joined Rockwell Collins in 1989 as a finance intern for railroad electronics.
Jasper earned a bachelor's degree in aerospace engineering from Iowa University. He also earned a master of engineering degree from the university, specializing in mechanical engineering and aerospace engineering.
He is a member of United Way of East Central Iowa's board of trustees, the Cedar Rapid city manager's business advisory council and Iowa State University's College of Engineering industrial advisory council.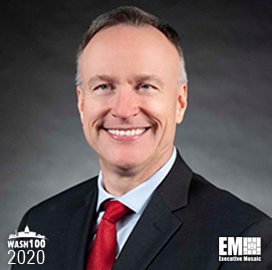 Chris Brady, a Potomac Officers Club member, is the president of General Dynamics Mission Systems, a business unit of General Dynamics. In his role, he is responsible for ensuring his business unit's overall financial and operational success.
GDMS is a major provider of mission-critical intelligence, surveillance and reconnaissance systems, communication systems, platform systems and sensors to military, government and commercial customers.
Brady has been with GDMS for 19 years and has served in his role for nearly two. During his tenure as a general manager, he grew the business unit's assured communication systems segment by over 10 times over 10 years.
He also served as vice president of engineering and was responsible for engineering execution across the organization, leading more than 7K engineering and technical employees worldwide.
Before he joined GDMS in October 2001, Brady served as a director at Motorola Solutions. He was responsible for the development of Iridium satellite system gateways.
He spent nine years of his career as a technical manager at Bell Laboratories, where he was responsible for switching systems engineering for the AT&T network.
Brady earned a bachelor's degree in systems engineering from the University of Arizona and a master's degree in engineering-economic systems from Stanford University. He also holds a master of business administration degree from Arizona State University.
Since February 2015, Brady has served as a board member of the Boys and Girls Club of the East Valley.
Executive Mosaic inducted Brady into the 2020 edition of Wash100 for his work to advance and innovate enterprise data, infrastructure systems and defense programs to help and protect federal agencies and military customers.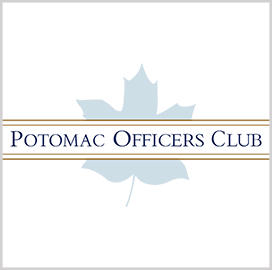 Sean Stackley, a 2015 Wash100 awardee, serves as L3Harris Technologies' president of integrated mission systems. He is responsible for the business strategy, financial performance, execution and growth of his business segment.
L3Harris' integrated mission systems shop spans a wide portfolio of solutions in power distribution, reconnaissance, electro-optics and aviation, among others.
Prior to his current role, Stackley most recently served as L3Harris' corporate senior vice president and president of communications and networked systems.
Upon his Stackley's appointment to the said roles, L3Harris announced it will unify its electronic systems and intelligence, surveillance and reconnaissance segments into new maritime sectors under his leadership.
"His customer focus, policy knowledge and engineering expertise are accelerating L3's ability to deliver agile, innovative and mission-focused solutions that address our customers' most critical needs," CEO and President Christopher Kubasik said.
Stackley is a former naval officer who served as the assistant secretary of the Navy for research, development and acquisition for nine years. He also served as the acting secretary of the Navy in 2017 for seven months.
Before his Navy career, Stackley was a professional staff member of the Senate Committee on Armed Services. He oversaw Navy programs, U.S. Transportation Command matters and Seapower subcommittee matters.
He also advised on Navy and Marine Corps operations and maintenance, science and technology and acquisition policy.
Stackley was commissioned and graduated from the U.S. Naval Academy with a bachelor's degree in mechanical engineering. He also earned an ocean engineer degree and a master's degree in mechanical engineering from the Massachusetts Institute of Technology.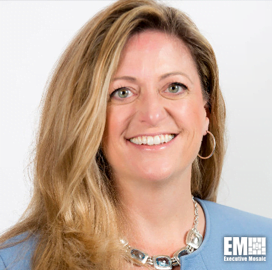 Maria Demaree, a Potomac Officers Club member, serves as the vice president and general manager of Lockheed Martin's space mission solutions, roles she has held for over two years.
She is responsible for about 4.4K employees and an annual sales base of over $1B in support of government defense and intelligence agencies.
The mission systems division conducts mission-critical efforts such as the development of enterprise, cloud and application-based solutions for mission management, command a control, collection orchestration and tasking, processing, data analysis and analytics.
Demaree previously served as vice VP of engineering for mission systems and operations for Lockheed's space unit. In the said role, she led about 5K engineers, cyber technologists, mission operators and software engineers.
Her team operated programs related to satellite ground systems, flight software and detailed mission analytics and operations.
Prior to the said role, Demaree was the director of mission systems at Lockheed's information systems and global solutions business area made up of about 3.5K software engineers.
Demaree also served as the director of enterprise desktop services at Lockheed's enterprise business services unit where she was responsible for the company's service desk, unified communications, desktop services and SharePoint implementation.
She earned a bachelor's degree in computer science from Pennsylvania State University and a master's degree in systems engineering from the University of Pennsylvania.
FedScoop inducted Demaree into the 2018 edition of Top Women in Tech. She is also a recipient of the March of Dimes Heroines in Technology Lifetime Achievement award.
Demaree is currently an executive co-chair of the Space Diversity and Inclusion Council and serves on the Zeta board of directors.
ABOUT POTOMAC OFFICERS CLUB
The Potomac Officers Club is owned and operated by Executive Mosaic. Since 2002, Executive Mosaic has been a leader in media and exclusive senior executive networking programs primarily targeted to the U.S. federal government contracting (GovCon) marketplace. In addition to connecting executives of consequence into a fabric of like minded communities, the company's growing cross-media platform serves as a leading source of news about the people, policies, trends and events shaping the nation's GovCon sector.
Category: Articles
Tags: govcon government contracting mission systems