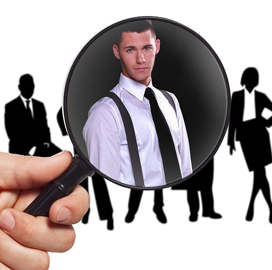 Government recruitment
Five Executive Recruiters in GovCon
Talent acquisition is a challenge for the government, with human resources departments having to deal with rising retirement and stiff competition with the private sector, according to an article from Governing.
A study conducted by the Center for State and Local Government Excellence revealed a dramatic shift in retirement trends between the 2008 recession and 2021, with eligible staff no longer wanting to postpone retirement as they did before.
Higher salaries and a better reputation for innovation and creativity offered by the private sector also hinders the government from attracting talent.
Headhunting firms specialize in filling employment gaps among organizations.
The Potomac Officers Club — a division of Executive Mosaic — presents five executive recruiters in the government contracting sector.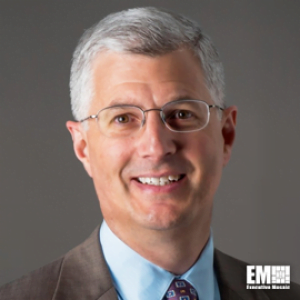 Mark D'Ermes is a partner at Procession Systems, a Reston, Virginia-based start-up company touted to deliver "hard to find talent when time is short." He is described as having 30 years of experience developing talent acquisition programs for high growth clients in federal, commercial and international markets, encompassing entry-level to executive positions.
D'Ermes describes himself as a proven problem solver, having tackled the most difficult recruiting issues in a collaborative manner. His list of professional specialties includes talent acquisition, talent sourcing, employment marketing, workforce planning, budget development and management, reporting and executive search, according to his LinkedIn profile.
Prior to joining Procession Systems as a partner in 2019, D'Ermes served as vice president of talent acquisition at SAIC, where he worked for four and a half years. During this time, he led a team that delivered 6,000 hires per year in the civilian, defense and national security fields.
Before joining SAIC, D'Ermes was a talent acquisitions director at Microsoft, a position he held for over a year.
Earlier in his career, D'Ermes was the recruiting director and a senior business partner at Booz Allen Hamilton. He recalls having led talent acquisition and resource management for all of the company's highly cleared businesses.
In 2001, he tried his hand at entrepreneurship, founding D'Ermes Executive Search, a provider of recruitment and retained executive search services to clients in federal civilian, defense, intelligence and commercial markets.
D'Ermes earned his business degree for the Miami University.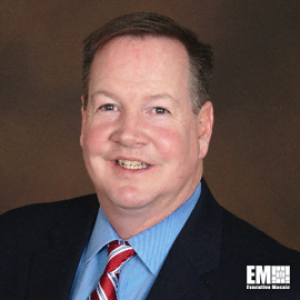 Jim Donnelly currently serves as a managing director for Centerstone Executive Search and Consulting, a Washington, D.C.-based firm offering c-suite level recruitment, outplacement and executive transition services, board services, assessments and executive coaching.
Donnelly became part of the firm in February 2018. He was brought on board to lead the aerospace, defense and security industries practice, which was newly established at the time as part of a business portfolio expansion.
Prior to joining Centerstone, he spent nearly three years holding leadership positions at Dinte Executive Search, according to his LinkedIn profile.
Before that, Donnelly worked for ManTech. During his two-and-a-half years stint with the company, he provided sourcing strategy to identify and attract top talent across multiple disciplines and managed resources in support of the company's talent acquisition strategy.
In addition, he had a brief stint as a recruiting manager for MCR Federal, where he executed strategies to fill gaps in technical, analytical and management roles within the intelligence community.
He dedicated much of his career to working for Dynamics Research, which now operates under Engility. As the company's recruiting director, he was responsible for workforce planning, local and remote staff management and the development of a college recruiting program.
Donnelly holds a bachelor's degree in political science from Marist College in Poughkeepsie, New York.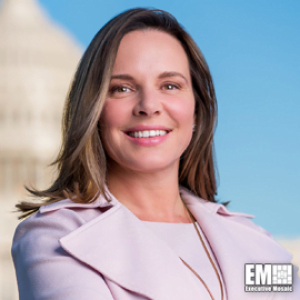 Mercedes LeGrand is a managing director at Raines International, an executive search and leadership consulting firm headquartered in New York.
LeGrand is the head of the firm's industrial and emerging technology practice and one of the leaders of its aerospace and defense and government services practice, according to her LinkedIn profile.
She joined Raines International in 2020 after a four-year executive director career with Russell Reynolds Associates, a global leadership advisory and search firm. During that time, she was in charge of RRA's global aviation, aerospace and defense practice and was a member of its technology officers and digital transformation practices.
For her efforts at RRA, LeGrand landed a spot on ExecutiveBiz's top 10 list of government contracting executive recruiters for 2017.
Previously, she was also a managing partner at Watermark Strategic Advisors, where she was responsible for a group of technology, government industry, finance and management experts that connected commercial technology developers with federal government buyers.
Additionally, she spent more than two and half years as a strategic planning director tasked with standing up the Department of Homeland Security's preparedness directorate.
Earlier in her career, she worked at Booz Allen Hamilton, Friedman Billings Ramsey and SRA International.
LeGrand graduated from George Mason University with a bachelor's degree in government and international politics. She also earned Master of Business Administration degrees in international business and entrepreneurialism from Columbia University and London Business School.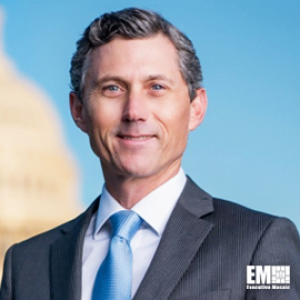 Patrick Gray is currently the managing director and industrial practice leader at Raines International, working out of the Washington-Baltimore metropolitan area. He has 17 years of executive search experience and is able to support his clients as they transition through leadership change.
Gray is at the head of a team with deep expertise across all sub-sectors of diversified industrials, including aviation, aerospace and defense, national security, government services, packaging and engineered components, among others. He is credited for having launched Raines' Security Officers Practice, focused on talent proficient in the areas of physical and cyber security, according to his LinkedIn profile.
Gray has been with Raines for less than two years, bringing with him insights gained from having participated in the C-suite talent selection of Fortune 1000 companies.
Gray began his executive search career as an associate and client partner at Korn Ferry and later as managing partner of Northwind Partners' Washington, D.C., office and industrial practice. Most recently, he served as the Americas practice leader for Heidrick & Struggles in aviation, aerospace, defense and government services.
Earlier in his career in the private sector, Gray founded and co-managed an investment company, consulted for an intelligence agency and worked in corporate development in the technology sector.
Prior to his leap into the corporate world, Gray served as a U.S. Army intelligence officer.
Gray earned his bachelor's degree from the U.S. Military Academy at West Point and his Master of Business Administration degree from Georgetown University's McDonough School of Business.
Brian Thomas is the lead official for NorthWind Partners' Capital Region office and the chief of the company's Industrials, Aerospace and Defense and Government Services practice.
He handles succession planning, business expansion, profit improvement and acquisitions and integrations activities for his clients. Thomas also leads NorthWind's financial officers across the organization's practice groups and is a member of the firm's Technology and Equity practices.
Throughout his tenure with the consultancy firm, Thomas completed over 500 executive searches for clients and has recorded a 99 percent track record for successful execution.
He joined NorthWind in September 2013 following a three-year stint as a vice president at Dinte Executive Search, according to his LinkedIn profile.
The executive also handled leadership roles at software company Rosetta Stone and consultancy firm Columbia Consulting Group. He started his professional career in 2004 as a global account director at Stanton Chase International.
He holds a master's degree in international business and marketing from Loyola University Maryland Sellinger School of Business and Management and a bachelor's degree in political science from Towson University. He is also a member of various industry groups, including the Healthcare Information and Management Systems Society and the Armed Forces Communications and Electronics Association.
ABOUT POTOMAC OFFICERS CLUB
The Potomac Officers Club is owned and operated by Executive Mosaic. Since 2002, Executive Mosaic has been a leader in media and exclusive senior executive networking programs primarily targeted to the U.S. federal government contracting (GovCon) marketplace. In addition to connecting executives of consequence into a fabric of like minded communities, the company's growing cross-media platform serves as a leading source of news about the people, policies, trends and events shaping the nation's GovCon sector.