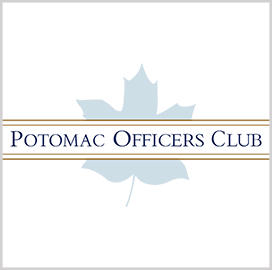 Growth
Five Executives Accelerating Growth in GovCon Companies
Some companies have found that traditional methods of incremental expansion and innovation are no longer sustainable. Today, growth entails having a long-term vision that serves as the basis of an organization's strategy. The chief growth officer is responsible for supporting the CEO in defining growth goals and overseeing their execution.
According to Chief Marketer, the role of chief information officer only started gaining popularity in the past years. But even smaller companies with less than 50 employees have begun appointing CGOs in a bid to become trailblazers in their respective sectors. Lucy Harris, founding partner at executive search company Altrua, described the CGO role as "the way forward as we move away from traditional retail sources."
The Potomac Officers Club – a division of Executive Mosaic – features five CGOs leading growth in five prominent companies.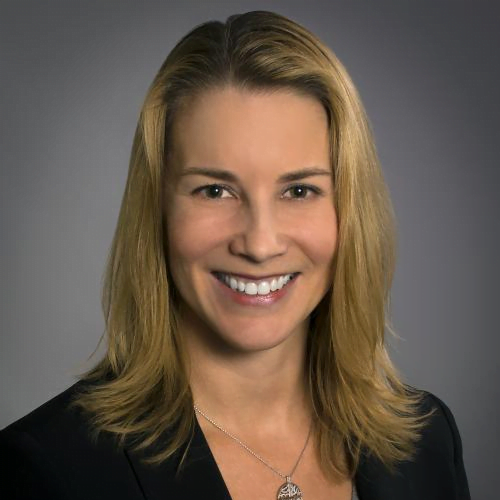 Sue Deagle is Vectrus' senior vice president and chief growth officer, in charge of driving organic and inorganic growth, strategy development, mergers and acquisitions, marketing and sales, and investor relations.
During her stint, the company received a potential five-year, $196.1M contract from the U.S. Navy to offer base operations services at Naval Station Guantanamo Bay in Cuba.
Support services under the indefinite-delivery/indefinite-quantity contract include facility management and investment, family housing, utility management, custodial, integrated solid waste management, pest control, water and electricity services, grounds maintenance and landscaping, wastewater and base support vehicles and equipment.
In August 2020, the facilities support services company won a $116.8M Army contract modification to continue helping the service run and sustain base communications information systems for the Central Command.
The organization will begin work at Army post offices in Bahrain, Kuwait, Qatar, Iraq, Jordan, Afghanistan and the United Arab Emirates through Feb. 28, 2021. The agency obligated almost $74.M from fiscal 2020 operations and maintenance funds at the time of award.
Before joining Vectrus in May 2017, Deagle served for nearly two years as vice president for integration at IBM's Watson Health business unit. She was responsible for driving revenue growth through the integration of acquired solutions while standardizing business operations.
Previously, she was the vice president for sales and distribution strategy for the company's federal and government industries, leading cross-brand and cross-sell opportunities to expand market share. She also implemented a sales strategy that included establishing partner relationships, branding campaigns and marketing approaches.
Prior to joining IBM in September 2004, Deagle held different roles in several companies, including as a director for sales and partnership at Cyveillance, a consultant at PricewaterhouseCoopers and a systems engineer at EDS Group.
Deagle graduated from Grove City College with a bachelor's degree in economics and holds a master's degree in business administration from The Fuqua School of Business at Duke University
Michael King, Peraton's chief growth officer, is responsible for developing and executing all aspects of the company's growth strategy.
The scope of his duties includes business development, capture, proposal operations, strategic pricing, customer engagement and mergers and acquisitions.
King works with sector leaders to ensure that Peraton's technological capabilities are in line with customers' current and future mission requirements.
Peraton is a defense and space company specializing in areas such as advanced engineering, space, intelligence, defense, health care information technology, spectrum management and cybersecurity.
Bringing with him more than 25 years of industry experience, King joined Peraton in March 2018. He previously served as the vice president of business development within Northrop Grumman's cyber and intelligence mission solutions division.
In the said role, King led the business unit's business development, capture, proposal and customer engagement efforts.
The division's $1B portfolio includes the full range of cyber, data management and mission-enabling intelligence, surveillance and reconnaissance solutions made for government customers worldwide.
King held a variety of directorial roles at Northrop, including ones responsible for cyber, civil systems, state and local government business development and Virginia-based strategic initiatives.
Headquartered in Falls Church, Virginia, Northrop is a premier government contractor that provides solutions in the space, aeronautics, defense and cyberspace sectors.
The company's specialties include engineering, IT, electronics, software engineering, supply chain management, manufacturing, logistics and unmanned systems.
King earned a bachelor's degree in business from James Madison University. In 2018, he was appointed to the Intelligence and National Security Alliance's board of advisors.
John Boyle serves as the senior vice president and chief growth officer of ManTech.
He leads sales and business development efforts related to ManTech's work with customers from the departments of Defense, State, Homeland Security, Veterans Administration and Health and Human Services, in addition to other federal civilian agencies.
His role entails working closely with customers to learn their unique needs to provide expert input to ManTech's chief operating officer and core executive team members.
Boyle boasts a 25-year-long career in the government services contracting industry and has been recognized for his excellence in sales, client management and delivery.
Before joining Mantech in May 2019, Boyle served as the first business development and client first leader within IBM's global business services division.
He was responsible for ensuring that IBM continued to provide its clients with best-in-class solutions and services.
Prior to IBM, Boyle was vice president of global strategic business development at Unisys. He helped secure major commercial deals related to telecommunications, health care, life science, transportation and financial services, among others.
Boyle was previously Leidos' vice president of corporate competitive intelligence. He played a key role in projects such as CEO succession analysis, sales organization restructure and call center solution competitive positioning.
His other roles include director of strategic U.S. business development at Capgemini, division director of strategic business development at Xerox, director of strategic business development at Perspecta and research analyst at the National Academy of Social Insurance.
Boyle holds a bachelor's degree in finance from Emporia State University and is a master of business administration candidate at American University's Kogod School of Business.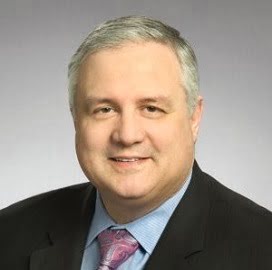 As chief growth officer at Advanced Concepts and Technologies International, Michael Zembrzuski oversees corporate strategy and business development initiatives.
An expert in the federal and defense contracting sectors, he is said to be responsible for growth in the areas of intelligence, cyber and security cooperation solutions, as well as total acquisition management and program management.
Zembrzuski helped build three intelligence, cyber and defense solutions business lines that grew to $350M from $4M in yearly revenue and generated double-digit profit.
During his tenure,  ACT I secured a five-year $50M contract to support the U.S. Army's enterprise resource planning in managing assets and financial operations. The company is tasked to offer support work on the agency's General Fund Enterprise Business System and to supply reporting and interfacing tools for the platform.
Before joining ACT I in October 2019, Zembrzuski was executive vice president and business group manager for nearly two years at CACI International. Previously, he spent almost nine years at Six3 Systems, serving in different roles including vice president, senior vice president and executive vice president.
An army veteran of 21 years, he is a retired senior military intelligence officer and foreign area officer working with cabinet-level leadership, the Joint Chiefs of Staff, service and combatant command intelligence chiefs, Intelligence Community senior leadership, allies, and state and local law enforcement.
A former combatant in Afghanistan and Iraq, Zembrzuski has homeland and overseas security experience, having served in the Department of Defense, Federal Bureau of Investigation, Secret Service, Department of Homeland and Security, and the Department of State.
Zembrzuski earned his bachelor's degree in political science and history from Trinity University in San Antonio, Texas.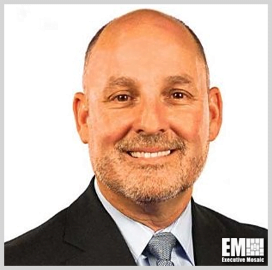 Gene Zapfel serves as the chief growth officer of REI Systems, a technology company that specializes in cloud-based and platform-based modernization solutions.
Zapfel is responsible for driving REI's efforts to increase its market presence, offerings and customer base.
When Zapfel joined REI Systems in 2019, he brought with him over 25 years of experience in strategy development and implementation, solutions development, information technology delivery, business operations and financial management, among other areas.
He previously served as the chief operating officer at Concept Plus, a certified 8(a) disadvantaged small business that offers IT solutions and services to federal and commercial clients.
For nearly three years, Zapfel was the president of Koniag Services Inc. and Arlluk Technology Solutions. He is credited with revitalizing KSI's business and driving growth.
ATS was a then-new member of the Koniag group of companies. As president of ATS, Zapfel led all aspects of strategy, sales and delivery of IT services and solutions for client success, revenue and profitable growth. He drove ATS' revenue from $6.5M to nearly $30M from 2016 through 2018.
Zapfel briefly served as the president of Strategy to Success, a management consulting company focused on strategy development and operational excellence for small companies and nonprofit organizations.
He spent over a decade holding senior leadership roles at Unisys. His credits at the company include group vice president and managing partner for portfolio solutions.
Zapfel earned a master's degree in management from George Mason University's School of Business, a bachelor's degree in engineering from the University of Buffalo and a bachelor's degree in physics from SUNY Brockport.
ABOUT POTOMAC OFFICERS CLUB
The Potomac Officers Club is owned and operated by Executive Mosaic. Since 2002, Executive Mosaic has been a leader in media and exclusive senior executive networking programs primarily targeted to the U.S. federal government contracting (GovCon) marketplace. In addition to connecting executives of consequence into a fabric of like minded communities, the company's growing cross-media platform serves as a leading source of news about the people, policies, trends and events shaping the nation's GovCon sector.
Category: Articles
Tags: ACT I Altrua CGO Chief Marketer Executive Profiles Gene Zapfel govcon government contracting growth innovation John Boyle Lucy Harris ManTech Michael King Michael Zembrzuski Peraton Rei Systems Sue Deagle Vectrus