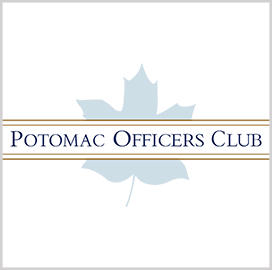 Robotic process
automation
Five Executives Advancing Automation in GovCon
Artificial intelligence, robots and other automation technologies are transforming workplaces in both the private and public sectors. Robotic process automation allows employees to move away from repetitive tasks like filing forms and conducting routine analyses, according to RPA software developer UiPath.
According to federal officials, the Department of Defense is seeing at least a 15 percent increase in the number of tasks that incorporate automation. The U.S. Department of Agriculture is also gearing up to expand the number of automation functions that it uses in fiscal year 2022.
The Potomac Officers Club—a division of Executive Mosaic—features five executives at companies offering automation solutions in the government contracting sector.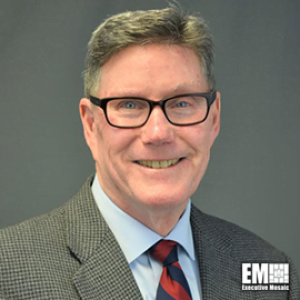 Ed Burrows serves as vice president of intelligent solutions at Brillient, a provider of digital transformation services in the national security, civilian and health care sectors.
The company offers solutions in digital automation, intelligent business process management, information management and artificial intelligence.
In his role, Burrows leads growth efforts to sell robotic process automation, intelligent automation and AI solutions to federal agencies and select commercial clients, Brillient said.
He also incorporates intelligent solutions in the company's existing contracts, new proposals and Biz Ops functions.
Before he joined the company in October 2019, Burrows served as RPA program manager in the General Services Administration's Office of the Chief Information Officer.
He is also the founding chair of the Federal RPA Community of Practice, a GSA-led initiative that helps agencies overcome challenges in implementing an effective RPA program.
Burrows previously served as senior adviser to the GSA chief financial officer, responsible for managing the agency's financial shared services provider, according to his LinkedIn profile.
Prior to joining GSA in 2015, Burrows held financial operations and program leadership roles in the telecommunications industry.
Burrows earned a bachelor's degree in economics from the Pennsylvania State University and a master's degree in economics from the University of Virginia.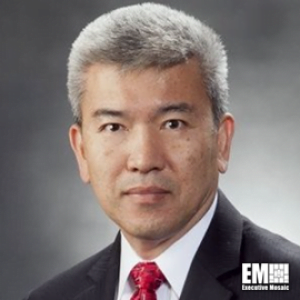 James Pyon is the senior vice president of BizFlow Corporation, working out of Springfield, Virginia. He is a technology industry leader with a proven track record in developing and managing engineering teams to drive profitable performance and achieve business goals, his LinkedIn account reveals.
Pyon is further described as a key leader in a company that helped pioneer business process management technology, which is touted as the next generational wave of technology innovation. He is skilled in market situational analysis, organization change management and system integration management "to respond to an ever-changing and more virtual marketplace."
Pyon has three decades of frontline management and operational experience in the government and commercial sectors, driving next generational technology to market. During that time, he has successfully led multiple business units and executed multi-million dollar critical contract programs within leading technology and defense companies, his LinkedIn profile further says.
Before joining BizFlow, Pyon was vice president of cloud solutions and services practice at CGI. In that role, he was responsible for the company's cloud offerings and thought leadership for the federal market. He is credited for successfully leading the company to receive one of the first Provisional-Authority to Operate under the Federal Risk Authorization and Management Program and Department of Defense.
Pyon earned his degree in aerospace engineering from West Virginia University. He earned his degree in electrical engineering from Dayton University.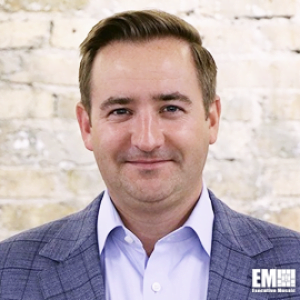 Matt Kunkel is the CEO and co-founder of Chicago-based company LogicGate. He has over 17 years of experience in process automation and risk mitigation.
Kunkel co-founded LogicGate with company Chief Product Officer Jon Siegler and Chief Technology Officer Dan Campbell to create easy-to-use commercial off-the-shelf software to allow customers to automate risk management tasks. He and his co-founders were able to create a common solution that supports risk and compliance needs. Kunkel used his expertise in the consulting industry to create LogicGate's custom business applications alongside his co-founders. The CEO is also a recognized leader in governance, risk and compliance and information rights management, according to his LinkedIn profile.
He was a director at Guidehouse-owned Navigant Consulting from 2011 to 2015. He met Siegler at Navigant and started the concept of LogicGate there. Kunkel also had a six-year career with FTI Consulting prior to joining Navigant. He was a consultant at FTI from 2005 to 2010 and the director of financial enterprise data analytics from 2010 to 2011.
The LogicGate CEO is a contributing member of the Forbes Technology Council.
He holds a Master of Business Administration degree from DePaul University Kellstadt Graduate School of Business and a bachelor's degree in finance and economic consulting from Indiana University Kelley School of Business.
LogicGate supports businesses and organizations in the GRC and risk management space. The LogicGate Risk Cloud offering provides management services for enterprise risk, information technology risk, compliance, data privacy and other sectors.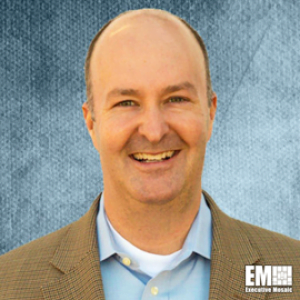 Jay Colavita is the president of technology services company Vertosoft, working out of Leesburg, Virginia. He helps accelerate the adoption of emerging technology within the government using a sales as a service model that allows expansion without additional personnel and infrastructure costs, his LinkedIn account says.
Colavita has been leading Vertosoft since its foundation in 2016. During the past five years, he has played a crucial role in developing a go-to-market sales and software distribution model that reduces the traditional barriers to entry, fast-tracks government contract access, rapidly connects with key government decision-makers and builds partnerships with strategic system integrators.
Before joining Vertosoft, Colavita held senior management positions at immixGroup, where he worked for over three years. He joined the company as senior director of business development, and later became senior director of enterprise sales.
Previously, Colavita was the sales manager handling the U.S. defense enterprise at IBM, where he worked for over five years. In that role, he led IBM's Department of Defense software business unit and the DOD Software Client team. He was responsible for all new software licenses, software renewals and lab services in the defense sector.
Colavita earned his degree in computer information systems from James Madison University.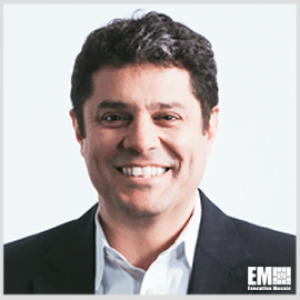 Kerim Akgonul is a long-time executive of Pegasystems, currently serving as its chief product officer.
Pegasystems is a Massachusetts-based computer software company that helps clients overcome business complexities through real-time artificial intelligence and automation.
As CPO, Akgonul delivers the full suite of company products built on the Pega Infinity platform. He is responsible for building best-in-class solutions and leads a team of engineers, product managers, designers and architects, according to his LinkedIn profile.
Akgonul's career with Pegasystems dates back to 1992 when he was hired as a software engineer. He held that role for eight years until he was promoted to director-level positions, with a focus on software engineering and product management.
His first executive position came in 2007. As vice president of product management, he was in charge of Pegasystems' core business process management, business rule engine, case management and decisioning products. Under his tenure, the company's products were recognized by analysts such as Gartner and Forrester.
Prior to becoming CPO, he spent over seven years as senior VP of product management and customer relationship management technologies. In that role, he was tasked with managing products for customer services, sales force automation and marketing automation.
A graduate of Indiana University of Pennsylvania, Akgonul holds a bachelor's degree in applied mathematics and computer science.
ABOUT POTOMAC OFFICERS CLUB
The Potomac Officers Club is owned and operated by Executive Mosaic. Since 2002, Executive Mosaic has been a leader in media and exclusive senior executive networking programs primarily targeted to the U.S. federal government contracting (GovCon) marketplace. In addition to connecting executives of consequence into a fabric of like minded communities, the company's growing cross-media platform serves as a leading source of news about the people, policies, trends and events shaping the nation's GovCon sector.
Category: Articles
Tags: artificial intelligence automation Ed Burrows Executive Profiles James Pyon Jay Colavita Kerim Kerim Akgonul Matt Kunkel Potomac Officers Club RPA UiPath