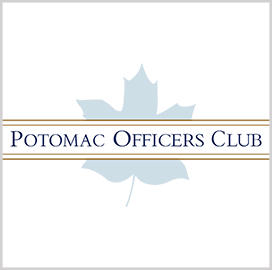 Enterprise resource
planning
Five Executives Advancing ERP in GovCon Companies
The business world has reached a technological juncture that requires companies to update or be left behind. Digital agency Linchpin said that enterprise resource planning has been slow to change — until recently. Advancements in and reliance on ERP software is being driven by the emergence of technologies such as cloud, direct machine integration, artificial intelligence and additive manufacturing. ERP is drastically changing how manufacturers and businesses do business.
Oracle Netsuite expects companies to accelerate their transition to cloud ERP. Organizations, in the near term, are expected to focus on leveraging cloud ERP investments and on optimizing ERP software for remote work. The Potomac Officers Club — a division of Executive Mosaic — features five executives responsible for ERP in the government contracting sector.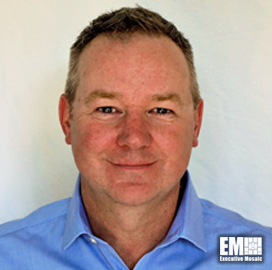 Craig Halliday is a member of the Potomac Officers Club and the chief executive officer of Unanet, a Dulles, Virginia-based company that provides enterprise resource planning software solutions purpose-built for professional service organizations.
Throughout his career, he has taken on senior executive positions at cloud technology, software and telecommunications companies.
Before taking the helm at Unanet in September 2019, Halliday briefly served as the CEO of software as a service company Intelex Technologies, according to his LinkedIn profile.
He held the same position at EMS Software for more than a year, during which he supported clients including AIG, Accenture and Yale University.
Previously, Halliday spent over three years serving as the executive general manager of enterprise solutions at RungePinockMinarco. During his three-year stint as EGM, Halliday facilitated RPMGlobal's transition from a mining services company to an enterprise software.
His decades-long career also includes a nearly four-year stint as CEO of eServGlobal, an enterprise software company serving the telco market, which now operates as part of Seamless Distribution Systems.
In addition, Halliday worked for three years at Mincom as the executive vice president of field operations. Company revenues grew from $160M to $230M within two years under his leadership.
Halliday is a chartered accountant with a bachelor's degree in biological sciences, which he earned from the University of Edinburgh.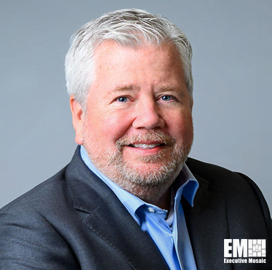 Michael Haney is the chief information officer of SOS International, an aerospace, defense and government services integrator headquartered in Reston, Virginia.
The company's specialties include enterprise resource planning design, system integration and application automation, software development, cybersecurity, communication intercept support, logistics and supply chain management and electronic warfare.
As CIO, he leads SOSi's enterprise-wide information technology functions, including information security, service desk, enterprise infrastructure, collaboration solutions and enterprise systems support, according to his company profile.
Haney was appointed in 2019 to ensure the compatibility, reliability, scalability, performance and security of the company's enterprise systems.
SOSi President and Chief Executive Officer Julian Setian spoke highly of the 30-year technology leader, lauding his experience innovating, scaling and managing IT systems.
Before joining SOSi, Haney worked for Booz Allen Hamilton, where he led efforts related to IT design, development, maintenance and support for over 10 years.
During his stint as the company's senior director of enterprise systems delivery, he managed a team of more than 150 personnel and spearheaded the development of systems ranging from integrated commercial off-the-shelf products to custom applications.
He was also a key member of Booz Allen's senior executive team and played a central role in the company's inclusion in Computerworld magazine's list of "Best Places to Work in IT."
Haney graduated from James Madison University with a bachelor's degree in information systems.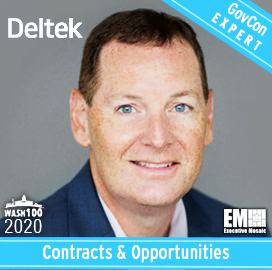 Kevin Plexico, a 2020 Wash100 winner, serves as Deltek's senior vice president of information systems. He manages the delivery of GovWin, Deltek's government market research and information solution now providing insights to more than 5,000 clients.
Plexico is responsible for leading a team of analysts focused on the government contracting sector. He also advises industry executives and is a recognized expert on the public sector market.
Plexico has been with Deltek since the company acquired market research firm INPUT in 2010 for $60 million, according to his LinkedIn profile. Deltek acquired INPUT as part of a strategy to broaden offerings to government customers.
At INPUT, Plexico served as SVP of research and analysis services. He was responsible for all research operations and product development and management for INPUT's government information products.
He played a key role in helping grow INPUT from a boutique market research firm to a major provider of market information to government contractors, Deltek said.
The acquisition of INPUT expanded Deltek's ability to deliver research to the government contracting community. INPUT's capabilities also provided Deltek with internal customer management and workforce solutions, Federal News Network reported.
Plexico and part of INPUT's management team — Brian Haney, Mary Beth Cockerham and Kevin Gates — transitioned to Deltek upon the acquisition.
Plexico earned a master of business administration degree in information systems from the University of Maryland and a bachelor of business administration degree in economics from James Madison University.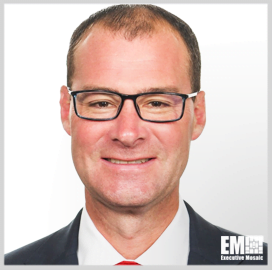 Tim Spadafore is currently serving as the senior vice president of consulting services at CGI.
Headquartered in Montreal, Canada, CGI offers enterprise resource planning solutions, including CGI Advantage ERP and Momentum ERP, to transform business operations and foster improved efficiency and accountability.
In his role, Spadafore is responsible for the delivery of ERP solutions and agile-based enterprise information technology and financial management, according to his LinkedIn profile.
His duties also include managing day-to-day operations and enterprise-wide initiatives focused on delivery excellence, back-office support and corporate value proposition.
Since taking on the SVP role in May 2020, Spadafore has contributed to a double-percentage revenue growth across the organization by targeting emerging strategic markets and ensuring client satisfaction.
Before joining CGI, he served as the president and chief operating officer of Reston, Virginia-based IT and management consulting firm TeraThink. He also held the position of COO at Dominion Consulting, where he was responsible for operations, capture and business development management.
In addition, Spadafore had a nearly five-year stint as VP of Integrated Business Consulting, a role gave him responsibility over the firm's sales, business development, capture management, account management and operations management functions.
He has gained expertise in corporate management and operations, ERP solutions management, client relationship management, federal financial management and strategic business development.
Spadafore holds a bachelor's degree in management from the The Lally School of Management and Technology at the Rensselaer Polytechnic Institute.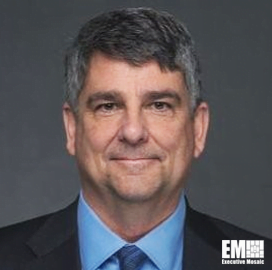 Bob Schumm serves as the vice president of software and cloud sales for Oracle's national security business unit. He has more than 25 years of experience helping government clients extract value from complex information technology solutions.
Schumm has been with Oracle for more than 15 years, holding various executives roles focused on business development, customer satisfaction, national security, cloud and IT, according to his LinkedIn profile.
Oracle's enterprise resource planning application was designed to enable resilience and agility. Oracle said its Fusion Cloud ERP allows users to adapt business models and processes to reduce costs, sharpen forecasts and innovate.
Prior to joining Oracle in November 2005, Schumm was the director of federal at BEA Systems, computer software company that provides enterprise application infrastructure solutions.
He was responsible for BEA's federal business development, system integration and channel teams during a period of growth. The company credits him with establishing a successful business development/sales accountability program.
Shumm previously served as the director of eastern sales at Riversoft, a startup management software company that was later acquired by Micromuse.
He spent 11 years holding executive and technical roles at IBM. As a senior sales executive, Shumm led a law enforcement sales team supporting customers from the Department of Justice, FBI and Drug Enforcement Agency.
For eight years before the said role, he served as a software engineer who led the development of a mainframe for internal business systems. He received IBM's Outstanding Achievement Award for innovation.
Schumm earned a bachelor's degree in economics from Fairfield University.
ABOUT POTOMAC OFFICERS CLUB
The Potomac Officers Club is owned and operated by Executive Mosaic. Since 2002, Executive Mosaic has been a leader in media and exclusive senior executive networking programs primarily targeted to the U.S. federal government contracting (GovCon) marketplace. In addition to connecting executives of consequence into a fabric of like minded communities, the company's growing cross-media platform serves as a leading source of news about the people, policies, trends and events shaping the nation's GovCon sector.
Category: Articles
Tags: additive manufacturing artificial intelligence business CGI cloud Craig Halliday Deltek digital agency Enterprise Resource Planning ERP Executive Profiles internet of things Kevin Plexico Linchpin manufacturing Michael Haney Oracle Oracle Netsuite Robert Schumm SOSi technology Tim Spadafore Unanet