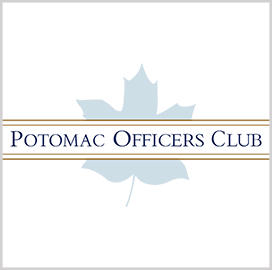 Emerging technology
Five Executives Advancing Machine Learning in the GovCon Sector
Machine learning is a subfield of artificial intelligence that has gained significant traction over the past decade. Technologists have shown that machine learning has moved on from mere technology demonstrations and can now be applied to real-world business applications, according to a timeline published by Dataversity.
The government has taken notice of the tool's potential and has begun leveraging it for a wide range of use cases.
Jamie Holcombe, chief information officer at the U.S. Patent and Trademark Office, said that the agency has turned to machine learning to streamline the assignment of patent applications to examiners. The Department of Defense's Joint Artificial Intelligence Center is also using the technology to automatically resolve complicated financial and accounting errors.
The Potomac Officers Club — a division of Executive Mosaic — features five executives advancing machine learning in the government contracting sector.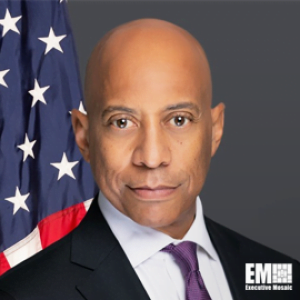 Reggie Brothers, a member of the Potomac Officers Club, serves as the CEO of BigBear .ai, a provider of data and digital capabilities to the national defense and intelligence communities.
The company uses artificial intelligence, analytics and cloud technologies to generate intelligence for government and business clients, according to Brothers' LinkedIn profile.
He is a member of the Dcode Capital network of investors and is a distinguished fellow at the Georgetown University Center for Security and Emerging Technology.
Before he joined BigBear .ai, Brothers served as executive vice president and chief technology officer at Peraton.
He was in charge of strategic planning, technology solutions, business development, and mergers and acquisitions for the company.
Brothers was previously a principal at The Chertoff Group, a global advisory firm specializing in security and risk management.
He also served as the Department of Homeland Security's undersecretary for science and technology.
His responsibilities covered basic and applied research, development, demonstration and evaluation of technologies that can support the department's operational elements, including first responders.
Executive Mosaic inducted Brothers into the 2021 edition of Wash100 in recognition of his strong performance in the government contracting sector.
Brothers earned a bachelor's degree in electrical engineering from Tufts University, a master's degree in electrical engineering from Southern Methodist University and a doctorate in electrical engineering and computer science from the Massachusetts Institute of Technology.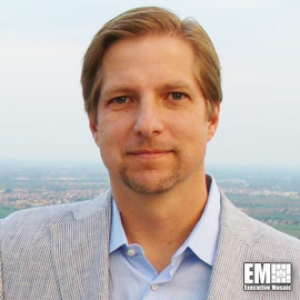 Richard Boyd holds several positions, including CEO of Tanjo Inc., co-founder and chairman of Ultisim and member of the Geotech Action Council. This North Carolina native has spent his entire professional career helping advance machine learning technology, with an eye on its real-world applications, while helping cultivate the next generation of technology professionals.
At Tanjo, Boyd said he is helping teach people how machine learning and automation are changing their industries, and build solutions that keep organizations ahead of the curve.
Boyd's LinkedIn profile reveals that over the last 26 years, he has led or helped create some of the most innovative game technology companies in the industry. He has served as a game technology consultant for a wide variety of industries including energy, health care, education and motion pictures.
As an executive for Lockheed Martin, Boyd created and led a group of innovative engineers and designers across all mission areas called Virtual World Labs. He joined the aerospace and defense company in 2007 with the acquisition of 3Dsolve, a North Carolina based computer game technology firm that he founded and led.
Earlier in his career, Boyd was CEO of 3dVillage .com, a spin-out of Virtus Corporation, where he served for a decade on the executive management team that created several pioneering computer gaming companies, including Red Storm Entertainment.
Boyd's professional specialties include machine learning, virtual worlds, computer gaming, technology in education and simulation in health care.
Boyd obtained his degree in military history from the University of North Carolina at Chapel Hill. Today, he sits on the Board of Trustees of three academic institutions in his home state and California.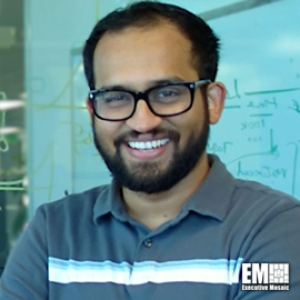 Vinod Iyengar is the newly appointed head of products at H2O .ai, an open-source software company that harnesses artificial intelligence for use cases like fraud prevention, anomaly detection and churn prediction.
According to his LinkedIn profile, Iyengar leads the development of enterprise AI solutions, including the H2O AI Hybrid Cloud platform and H2O Core.
His career with H2O .ai dates back to July 2015.
In his first 19 months with the company, he was the head of product marketing, partner marketing, branding, marketing operations, demand generation programs and analyst and press relations.
He went on to handle H2O .ai's business development initiatives, strategic alliances and partnerships. His leadership was instrumental in launching the GPU Open Analytics Initiative and establishing strategic alliances with Nvidia, IBM, Microsoft and Amazon.
Eventually, Iyengar became vice president of market and technical alliances, and customer success and products.
Before joining H2O .ai, he was the growth and data science specialist at Activehours, a financial services company now operating under the name Earnin. His main contributions include carrying out user acquisition and marketing efforts and setting up an enterprise-wide analytics and reporting infrastructure.
He is also a former senior manager at Rushcard. In that role, he architected a framework for end-to-end marketing analytics and helped build upgraded customer metrics and dashboards to track user acquisition and engagement, among other things.
Earlier in his career, he worked for Tata Consulting Services, Unifund CCR Partners and UniRush.
Iyengar completed his bachelor's degree in engineering from the University of Mumbai before earning his master's degree in quantitative analysis from the University of Cincinnati.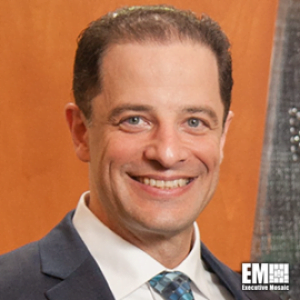 Eric Schorvitz is the president and CEO of Holonic Technologies, working out of Duluth, Georgia. He describes himself as a corporate executive with extensive experience in entrepreneurship, internet application design and development, auction theory and mechanism design, risk analysis, and business strategy and consulting.
Schorvitz said on LinkedIn that he can be quite handy in situations requiring good public relations, and he is able to engage the crowd during speaking engagements. Aside from his corporate skills, he is also an experienced university instructor.
Schorvitz's professional specialties include outsourced IT, software development, server construction and deployment, web development, enterprise application development, deployment and maintenance, entrepreneurship mentoring, start-up incubation and risk analysis.
Schorvitz said that he co-founded Holonic Technologies with John Joganic in 2017 to commercialize technology that was invented by his partner, which was later developed, implemented and operationalized under PM Technologies, a company he also owns.
Holonic provides a deterministic, semantic, AI-driven, machine-learning platform called CodeIntent, which automatically identifies and repairs flaws in customers' software. Schorvitz's other company, PM Technologies, offers a complete suite of outsourced IT solutions such as management, development, maintenance, hosting and networking.
Earlier in his career, Schorvitz was chief technology officer at Cash Flow Analytics, a position he held for almost 12 years. He obtained his bachelor's, master's and doctorate degrees in economics from the University of Arizona.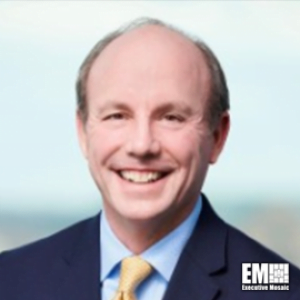 Darin Powers is a Potomac Officers Club member and serves as the president and chief operating officer of NT Concepts, a Virginia-based technology innovator catering to national security customers.
Since assuming his roles in November 2017, Powers has been in charge of business growth efforts and corporate strategy and operations. He also works closely with the company's board of directors on areas like market differentiation, according to his LinkedIn profile.
Before ascending to the role of president and COO, he had a one-year stint as NT Concepts' senior vice president for national security solutions.
Powers is the former chief operating officer of Toffler Associates. His contributions helped the boutique strategic advisory and consulting firm quickly gain revenue, clear backlogs and increase shareholder value.
Additionally, he held vice-presidential positions at what was then DynCorp International. During that time, he led the company's intelligence and information technology and security services business unit. DynCorp International has since been acquired by Amentum.
He began his career in the private sector with Northrop Grumman after years of active duty service with the U.S. Marine Corps, where he was appointed to various roles such as commanding officer, detachment commander, operations officer, logistics officer and communications officer.
Powers holds a bachelor's degree in electrical engineering from Drexel University and a master's degree in space systems from the Naval Postgraduate School. He also finished a corporate strategy course from the University of Chicago and a leadership course from the University of Virginia.
ABOUT POTOMAC OFFICERS CLUB
The Potomac Officers Club is owned and operated by Executive Mosaic. Since 2002, Executive Mosaic has been a leader in media and exclusive senior executive networking programs primarily targeted to the U.S. federal government contracting (GovCon) marketplace. In addition to connecting executives of consequence into a fabric of like minded communities, the company's growing cross-media platform serves as a leading source of news about the people, policies, trends and events shaping the nation's GovCon sector.
Category: Articles
Tags: AI artificial intelligence Atlantic Council GeoTech Center BigBear.ai Chief Information Officer Darin Powers Dataversity Department of Defense Eric Schorvitz Executive Profiles H2O.ai Holonic Technologies JAIC Jamie Holcombe machine learning NT Concepts Reggie Brothers Richard Boyd USPTO Vinod Iyengar