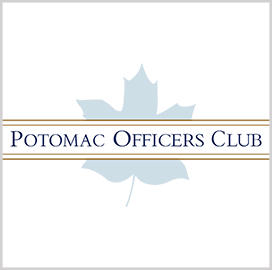 Executives
Five Executives Driving Sales Strategies in the Federal Market
Tesla CEO Elon Musk famously said that the path to CEO is not through the finance or marketing department but through design and engineering. The same seems to be becoming more and more true for federal sales roles. Many of the most impactful federal sales executives today have some technical background – be it in networking, engineering or another equivalent.
Their expertise is put to good use amid the federal government's increased focus on information technology modernization and cybersecurity. Outside of having technical expectations, federal sales practitioners also have to keep up with changes in the traditional sales side of their job. The Professional Services Council pointed to trends such as rising defense spending, the shifting competitive landscape and growing compliance and audit requirements.
The Potomac Officers Club – a division of Executive Mosaic – features five executives leading the federal sales practice.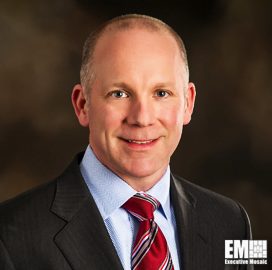 David McOmber, a Potomac Officers Club member, serves as executive vice president for public sector and federal sales at data service company QTS. Since July 2016, he has been in charge of the company's sales and marketing programs for public sector and federal customers.
With over two decades of experience in the federal, state and local government, health care, higher education and K-12 markets. He also specializes in the latest technologies including hybrid cloud, software as a service and artificial intelligence.
Before joining QTS, McOmber spent more than 21 years at technology company IBM serving in various capacities. His most recent role was vice president for federal, civilian and health care, dealing with agencies such as the Department of Transportation, NASA, Department of the Interior, Department of Energy and Federal Aviation Administration.
He started his career in the organization in the role of a client representative for the public sector, including the higher education and K-12 sectors, for New York state from January 1995 to December 2006.
McOmber was promoted to manager for the public sector for the state of New York a role he held from January 2007 to April 2011.
From May 2011 to July 2013, he was appointed as a director for government and health care industries for central and eastern Europe. As head of the sales group, he oversaw the unit's $400M in annual sales generated from 23 countries.
McOmber was then named vice president for federal systems integrators and channels. From August 2013 to March 2016, he directed the sales group responsible for the contract vehicles of agencies, including Information Technology Enterprise Solutions, the National Institutes of Health and the General Services Administration.
He began his sales profession at the Sutherland Group, where he was sales representative from August 1993 to November 1995.
McOmber graduated from Rochester Institute of Technology with a bachelor's degree in marketing.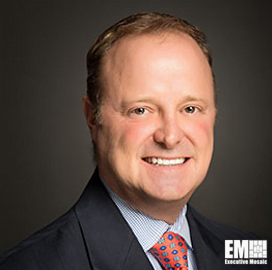 David Kushner, ViON's vice president of federal sales and a Potomac Officers Club member, is chiefly responsible for identifying growth opportunities in the federal market and expanding his company's presence using appropriate solutions and financial models.
Prior to his current role, Kushner served as ViON's senior director of federal civilian sales. The company credits him with delivering $90M in revenue with a focus on implementing creative solutions for evolving information technology requirements and challenges.
Kushner worked directly with customers to introduce efficiencies in their businesses by incorporating cloud and advanced analytics strategies.
He has been with ViON for nearly a decade and spent the first 18 months as its director of solution sales. In the said role, he delivered $44M in revenue by helping customers develop enterprise data analytics and cloud strategies.
His work was focused on cyber initiatives in federal and commercial organizations that invest in complex solutions and repeatable business models.
Before he joined ViON in May 2011, Kushner spent 10 years holding management-level roles at storage company EMC.
He was a part of EMC's intelligence group and managed its original equipment manufacturer business development team.
Kushner's team was responsible for integrating security, enterprise content management and capture solutions into key vertical market partner offerings.
Prior to EMC, he worked at OTG Software before it was acquired by Legato Systems. Kushner ran OTG's software distribution and helped establish its health care practice.
He began his career in 1995 as a sales practitioner at InterCon Systems.
Kushner earned a bachelor's degree in business and economics from the University of Pittsburgh.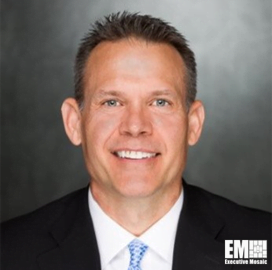 Jimmie Adkins serves as Hitachi Vantara Federal's vice president of sales. He is a 30-year veteran of providing wired and wireless networking solutions to federal customers.
Adkins is responsible for overseeing HVF's sales activities and delivery, in addition to providing consultancy services to customers across all aspects of the federal government.
Before he joined HVF in September 2019, Adkins was CommScope's VP of Ruckus Federal. He used his background in networking to support government initiatives related to internet of things and data infrastructure modernization.
Adkins previously served as a senior director at Brocarde. He led a team of information technology sales professionals who work with Department of Defense agencies to modernize their networks. His team specialized in networking solutions and data center and enterprise solutions.
He also worked as a regional sales manager at Foundry Networks, a networking hardware company that specializes in selling high-end ethernet switches and routers. It was acquired by Brocade in December 2008.
At Foundry Networks, Adkins' sales team covered the U.S. federal government, DoD, Intelligence Community and the southeast region of the United States.
Prior to Foundry Networks, Adkins was the VP of federal at Ruckus Networks. He led a team of IT sales professionals that supported the government's network modernization efforts.
Adkins briefly served as Subsidium's VP of federal sales. His work was focused on providing enterprise networking solutions to the federal government.
He also held engineering roles at Trident Data and – for nine years – at GTE. At GTE, he helped government customers automate their networks with new technologies at the time.
Adkins earned a bachelor's degree in telecommunications engineering from the University of Kentucky.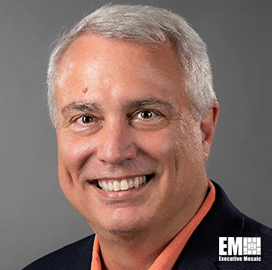 Chris Collura, vice president for federal sales at telecommunications company CommScope, is responsible for leading the sales and market expansion efforts in wireless and wired network infrastructure for the public sector.
He is also involved in the federal agency's implementation of the latest network services, according to his LinkedIn profile.
Before taking on the said role in October 2019, Collura was senior director for federal sales operations. For over 11 years, he oversaw the deployment and performance of the products and services in wireless and wired network platforms
He is currently the president at ARRIS Ruckus Government Solution, where he heads the operations and compliance initiatives of ARGSI, a unit of CommScope. The company offers products and services for the government market.
Prior to the role, Collura spent almost 10 years at Brocade, where he last served as federal sales director, directing the sales team that focused on the Department of Defense and the Intelligence Community accounts.
Earlier, he was a senior federal sales manager from January 2013 to November 2016. For four years, he led the sales team that offered networking services to agencies including NASA, the Department of Homeland Security, the Department of Commerce, the General Services Administration, the Department of State and the National Oceanic and Atmospheric Administration.
He was also the sales manager for the mid-Atlantic region from January 2011 to January 2013, providing data center and campus networking services in Eastern Pennsylvania, Delaware, Maryland, the District of Columbia and Northern Virginia.
Collura served as the company's application delivery product sales director for the eastern U.S. and Latin America from June 2008 to January 2011.
Early in his career, he served in various sales positions at multiple companies, including at Palo Alto Networks, Foundry Networks, Presidio, Nortel Networks, Bay Networks and Wellfleet Communications.
Collura earned his bachelor's degree in information systems from the University of Maryland University College and a master's degree in business management from the Florida Institute of Technology.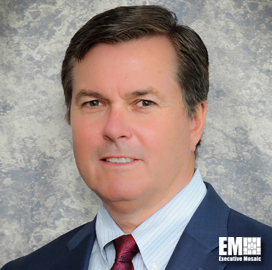 Nick Urick is the vice president for federal sales at Palo Alto Networks and president at Palo Alto Networks Public Sector, a role he has held since November 2015.
The company focuses on cybersecurity services by offering applications and services that prevent advanced threats for the government and commercial markets, according to his LinkedIn profile.
Bringing in more than 25 years of sales experience in the federal sector, Urick oversees the business unit that executes cloud technology programs and mobile networks that maintain and safeguard the customers' data assets and control systems.
During his tenure, the company gained authority-to-operate certification from the Federal Risk and Authorization Management program for a cloud-based service meant to defend government networks from malicious software.
Wildfire uses machine learning to automatically identify threats within cloud environments and systems. The network also assists customers to handle their security operations centers.
From June 2013 to October 2015, Urick served as a vice president for federal sales at FireEye, a California-based cybersecurity company that provides hardware and software products and services focusing on cybersecurity threats and malicious software investigation and prevention.
From September 2008 to June 2013, he was vice president for the federal region at F5 Networks, a Washington-headquartered company that provides application services and delivery networking for governments, businesses, consumer brands and service providers.
From May 2007 to September 2008, Urick held the position of director for federal and southeast at ProStor Systems, a Colorado-based organization that develops RDX removable disk technology used for business data protection and archiving.
He previously spent almost seven years serving as director for federal at Brocade. He also served as the branch sales manager for nearly eight years at Silicon Graphics and as a channel manager at Tektronix from 1987 to 1991.
Urick graduated with a bachelor's degree from the University of Maryland College Park.
ABOUT POTOMAC OFFICERS CLUB
The Potomac Officers Club is owned and operated by Executive Mosaic. Since 2002, Executive Mosaic has been a leader in media and exclusive senior executive networking programs primarily targeted to the U.S. federal government contracting (GovCon) marketplace. In addition to connecting executives of consequence into a fabric of like minded communities, the company's growing cross-media platform serves as a leading source of news about the people, policies, trends and events shaping the nation's GovCon sector.
Category: Articles
Tags: Chris Collura CommScope cybersecurity David Kushner David McOmber engineering Executive Profiles federal sales govcon government contracting Hitachi Vantara Federal information technology Jimmie Adkins modernization networking Nick Urick Palo Alto Networks Professional Services Council QTS sales technical background ViON