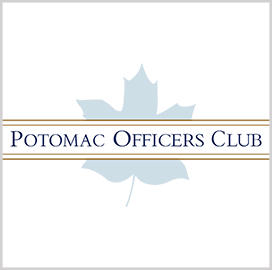 Threat intelligence
Five Executives Enhancing Government Threat Intelligence
The recent series of high-profile ransomware attacks proved how swiftly an organization can be brought to its knees by an unknown threat. According to software company Forcepoint, threat intelligence can help organizations understand malicious actors that have, will or are targeting them.
Such threats are just as dangerous for the U.S. government, which is mandated to uphold people's welfare and protect national security interests. On May 12, the Biden administration released an executive order aimed at bolstering the federal government's cybersecurity.
The Potomac Officers Club — a division of Executive Mosaic — presents five executives enhancing the government's threat intelligence capabilities.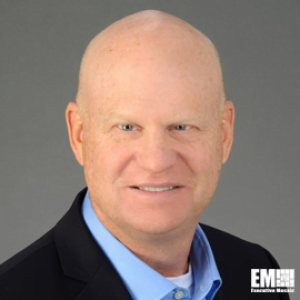 Barry Hensley is the chief threat intelligence officer at Secureworks, an Atlanta, Georgia-based cybersecurity specialist that offers managed security, incident response and security consulting services.
Hensley is responsible for Secureworks' Counter Threat Unit and its incident response teams. The CTU consists of top security experts dedicated to identifying and analyzing emerging cyber threats and developing countermeasures to protect its global customer base, according to Hensley's LinkedIn profile.
In addition, he advises chief information officers and chief information security officers on how to enhance security programs and controls while educating various boards on current cyber security risks.
Hensley joined Secureworks in April 2010 following a 24-year career with the U.S. Army, retiring with the rank of colonel.
During his decades-long career with the military service branch, Hensley served as director of the Army Global Network Operations and Security Center.
He is also the former operations director of Joint Task Force Global Network Operations. The role made him one of the leaders responsible for the Department of Defense's Global Information Grid, which helps ensure that computer systems across military facilities remain functional.
Hensley has a bachelor's degree in information systems from Georgia Southern University. He also holds master's degrees in telecommunications and strategic studies, which he earned from the University of Colorado Boulder and National Defense University, respectively.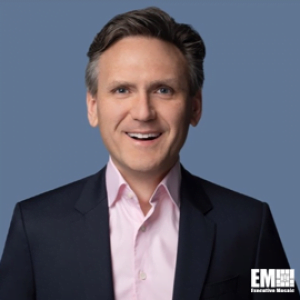 Kevin Bocek serves as the vice president of security strategy and threat intelligence at machine identity management solutions company Venafi.
Bocek has held the role for over 8 years.
He assumed the position after spending one year and five months as vice president of product marketing, according to his profile posted on LinkedIn.
The threat intelligence expert joined Palo Alto, California-based Venafi in 2012 from CipherCloud.
He spent five months at CipherCloud as VP of marketing.
Prior to CipherCloud, he spent two years as marketing head at IronKey, which offers secure portable data storage solutions.
Bocek's career also includes product marketing positions at companies such as Thales Information Systems Security and PGP Corporation.
At Thales, he spent almost two years as director of product marketing.
Meanwhile, he served as a product marketing manager at PGP for two years before being promoted to senior manager, a role Bocek held for more than one year.
His LinkedIn profile shows that he kicked off his career in 1996, when he joined AMTI as an analyst.
Aside from product marketing, Bocek is also knowledgeable in the fields of sales enablement, information security, network security, lead generation, cloud computing, identity management, competitive analysis and go-to-market strategy, among others.
Bocek earned his bachelor's degree in chemistry from the College of William and Mary. He also holds a master's degree with a concentration in marketing from Wake Forest University.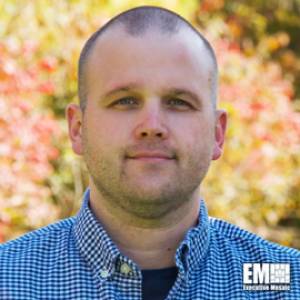 Ryan Olson serves as the vice president of threat intelligence at Palo Alto Networks, a cybersecurity company headquartered in Santa Clara, California.
Olson assumed his role in June 2018. He leads Unit 42, a global threat intelligence team within Palo Alto that offers cyber risk expertise and incident response capabilities to help customers before, during and after a breach.
In addition, Olson advises security product management leadership on advanced threat detection and helps executive leaders gain awareness of significant threats, according to his LinkedIn profile.
Before joining Palo Alto, Olson spent nearly eight years working for Verisign, a Reston, Virginia-based provider of domain name registry services and internet infrastructure. He spent his first two years at the company as a security intelligence engineer, with a focus on malware analysis. Later on, he was appointed senior manager for malcode research. In that role, he was tasked to lead the company's iDefense Malware Intelligence team, which conducts research regarding the latest malware threats to enterprises.
He also took on the role of senior manager for incident management solutions, during which time he managed research teams focused on cyber crime and cyber espionage.
Olson graduated with a bachelor's degree in management information systems from Iowa University before completing his master's degree in security informatics from Johns Hopkins University.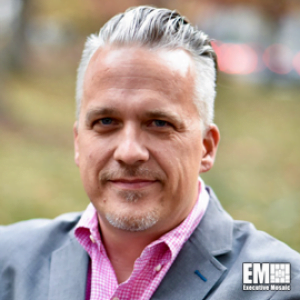 Chris Jacob is the global vice president of threat intelligence engineers at ThreatQuotient, a company that provides a platform to accelerate and simplify investigations and collaboration for security operations.
Jacob has served as global VP since 2018 after nearly three years as global director of threat intelligence engineers.
Before joining ThreatQuotient in December 2015, he worked at ThreatConnect as director of security engineering, according to his profile posted on LinkedIn.
Previously, he spent over a year at Colorado-based Webroot, a software company that provides internet security.
At Webroot, he worked as a security evangelist and business development executive.
In the roles, he was responsible for the company's BrightCloud security services original equipment manufacturing practice, which involved leading market research, product positioning and sales team development.
Jacob also spent nearly seven years at Sourcefire, a Maryland-based intelligent cybersecurity solutions provider.
He began his career at Sourcefire as a security engineer and later a director-level position.
Jacob also spent two years at Fidelis Security Systems prior to its acquisition by General Dynamics. At Fidelis, he was the global director of pre-sales engineering.
Jacob also served in the U.S. Marine Corps from 1996-1998.
His LinkedIn profile shows that his areas of expertise include network security, vulnerability assessment, information security management and penetration testing.
He is a graduate of the University of Maryland with a bachelor's degree in information systems.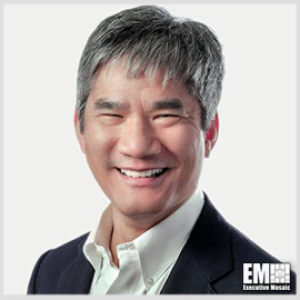 Gilman Louie serves as the CEO of LookingGlass, a provider of curated threat intelligence and threat actor models.
LookingGlass says on its website that its products can support investigations, incident analysis and response, threat hunting, situational awareness, continuous monitoring, cyber investment research and network defense.
Louie is responsible for setting his company's direction and vision to support customers' needs and meet growth goals, LookingGlass said.
He co-founded and served as a partner of Alsop Louie Partners in 2006. The firm has made investments in cybersecurity, predictive analytics and entertainment, according to the National Security Commission on Artificial Intelligence.
From 1999 to 2006, Louie served as the first CEO of In-Q-Tel, a CIA-backed venture capital firm focused on national security solutions.
Under his leadership, In-Q-Tel worked with companies like Acrsight, Keyhole, Palantir, Language Weaver, Endeca and Decru.
Louie serves on the board of visitors of the National Intelligence University, is a member of NSCAI and serves as a consultant to the Defense Innovation Board at the Department of Defense.
He is also a member of the board of directors of the Markle Foundation, Niantic and various other private companies and nonprofit organizations.
Louie earned a bachelor's degree in business administration and information systems from San Francisco State University, according to his LinkedIn profile. He also completed a management executive education course at the Harvard Business School.
ABOUT POTOMAC OFFICERS CLUB
The Potomac Officers Club is owned and operated by Executive Mosaic. Since 2002, Executive Mosaic has been a leader in media and exclusive senior executive networking programs primarily targeted to the U.S. federal government contracting (GovCon) marketplace. In addition to connecting executives of consequence into a fabric of like minded communities, the company's growing cross-media platform serves as a leading source of news about the people, policies, trends and events shaping the nation's GovCon sector.
Category: Articles
Tags: Barry Hensley Chris Jacob cybersecurity Executive Mosaic Executive Profiles Forcepoint Gilman Louie Kevin Bocek LookingGlass Palo Alto Networks ransomware Ryan Olson SecureWorks threat intelligence ThreatQuotient Venafi