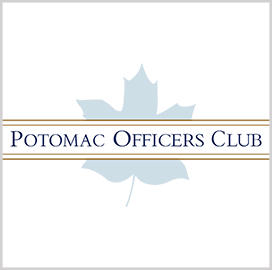 Warfighters
Five Executives Ensuring Warfighter Readiness
The ability of U.S. warfighters to perform operations effectively and safely is a critical part of the country's national security.
Some experts say the preparedness of the military has been diminished amid prolonged engagements in the Middle East and budget cutbacks.
They add that the nation's military superiority has been wearing away over the recent years. As a result, rivals such as Russia and China are now rivaling the U.S. on various fronts in different domains.
To strengthen the United States' national security, the Department of Defense must collaborate with the private sector and other organizations to develop and execute warfighter readiness programs and technologies that will restore and maintain the nation's global military advantage.
The Potomac Officers Club – a division of Executive Mosaic – highlights five executives leading the warfighter readiness practice of some major government contracting companies.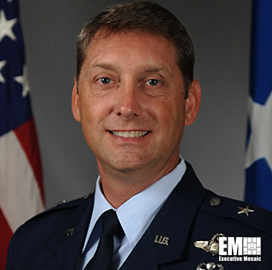 Brig. Gen. David Harris has been the director for the Air Force Warfighting Integration Capability office since May 2020, responsible for the advanced efforts for design, integration and capability development in the service for multi-domain concepts.
He leads AFWIC in identifying ways to guide resourcing priorities, improving Air Force lethality and enhancing the joint and coalition fight.
Prior to the role, Harris was the director, strategic plans, programs and requirements at the Air Force Special Operations Command in Hurlburt Field, Florida.
In a recent interview, he said the service is on the verge of significant advancements in artificial intelligence and automation, and his organization was tasked to evaluate where it could use innovative solutions to improve mission sets.
Harris added that the development of unmanned aerial vehicles would be achieved faster than the other aspects of automation, and the speed of progress would depend on the amount of time, effort and funding the Air Force puts into the technology.
The service is seen to use drones and other autonomous machines for ordinary and dangerous tasks to lessen the airmen's workload in the areas of engineering, security and maintenance.
Receiving his commission from the University of Alabama almost 30 years ago, Harris is rated as a master navigator and basic parachutist with over 2.5K flying hours. Among the aircraft he has flown are the C-130U, the MC-130H, the HC-130P/N and the C-130E.
In addition to serving as a commander at the squadron, group and wing level early in his career, he was the vice superintendent at the Air Force Academy in Colorado Springs, Colorado, and the deputy director for operations at the Joint Special Operations Command in Fort Bragg, North Carolina.
Harris received his master of organizational management from George Washington University and his master of military operational art and science from the U.S. Army School of Advanced Military Studies.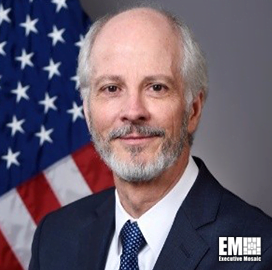 Dr. Patrick Mason serves as the department head for warfighter performance at the Office of Naval Research, a role he has held since February 2017.
He is in charge of managing, evaluating and maintaining basic research, applied research and advanced technology programs to address the operational requirements of the Department of the Navy.
Mason oversees the research activities in the areas of autonomy, biological sciences, cognitive science, human-systems integration, irregular warfare, manpower, personnel and training, medicine related to naval operations, neuroscience, socio-cultural sciences, and warfighter performance and resiliency.
He is also a consultant and advisor to the chief of Naval Research and other leaders in the DoN, Department of Defense, other government agencies, industry and academia.
A member of the Defense Acquisition Corps., Mason is systems planning, research, development and engineering – level III and science and technology manager – level III certified.
In addition, he has experience collaborating with professional staffers from the Senate Armed Services Committee and the House Armed Services Committee on Authorization and Appropriation-related issues.
Since 2011, Dr. Mason has served as the U.S. national representative on the Technical Cooperation Program – Human Resources and Performance Group and as the voting member on the North Atlantic Treaty Organization – Human Factors and Medicine Panel.
Before joining ONR, Mason served for five years as the director for the human performance, training and biosystems directorate in the Office of the Assistant Secretary of Defense for research and engineering.
During his stint, he provided technical leadership, management oversight, policy guidance and coordination for the more than $3B yearly in research and engineering programs in the DoD, ensuring the areas were focused and relevant.
Mason earned his bachelor's degree in biology and psychology from the University of California, San Diego and holds a doctorate in physiological psychology and neuroscience from McGill University.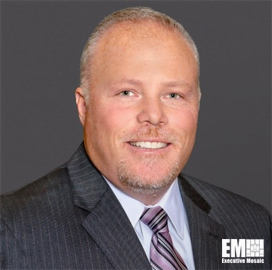 As senior vice president for Leidos' cyber and signal intelligence solutions, Aaron Bedrowsky oversees the development, compliance and delivery of services to various clients including the National Security Agency, U.S. Cyber Command and the Service Cyber Components.
He heads the business segment that provides solutions such as intelligence analysis, offensive and defensive cyber solutions, prototype and tool development, software and hardware integration and large-scale system design.
Prior to the role, Bedrowsky was the senior vice president for operation and logistics solutions, a unit that generates $1B in annual revenue from services in aviation, ground and maritime markets provided to government and military customers.
Previously, he served as the senior vice president for mission solutions, a $700M profit and loss division focusing on specialized intelligence programs for the federal agencies. The unit provides classified and sensitive initiatives for government and commercial customers having advanced technological capabilities and operations support solutions related to national security.
Before joining the company in October 2013, he spent more than 14 years at SAIC serving in various capacities. His most recent role was vice president/division manager for the operations support division that supports clients in the Department of Defense, the intelligence community and the private sector.
Other positions he held included assistant vice president/deputy division manager, acquisition and integration manager, senior program manager and intelligence analyst.
Bedrowsky also took on the roles of a cryptologic technician administrative in the Navy for more than seven years, a program manager at Keane Federal Systems and an intelligence analyst at the Defense Intelligence Agency.
He graduated from Northern Virginia Community College with an associate degree in general studies and earned his bachelor's degree in management from the University of Phoenix.
Bedrowsky holds his master's degree in business administration from Northeastern University and took his advanced management program at Columbia Business School.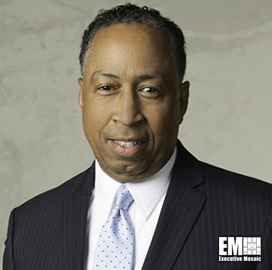 Dennis Via, a retired U.S. Army general, is Booz Allen Hamilton's executive vice president for joint combatant command business that contributes to technology innovation, warfighter advancements, readiness and training and health facility transformation.
He brings into the role more than three decades of military experience and heads the unit that focuses on growth strategies, cybersecurity services, data analytics and supply chain logistics for government customers.
A Defense Futures fellow and the chairman of the company's ethics and compliance committee, Via helps defense, intelligence and homeland security clients manage their evolving threat and budgetary environments. He also helps develop the organization's business strategy for the defense market.
During his military career, Via commanded at all levels from captain to general, including several years' stint as commanding general and deputy commanding general of the Army Materiel Command. The unit's mission includes researching and developing weapons systems, as well as logistics support, maintenance and parts distribution.
As commanding general, he led AMC's $50B global logistics and IT enterprise with 120K employees, and directly reported to the Secretary and Chief of Staff of the Army.
Previously, he took on various commander, signal, and chief information officer roles, involving in different fields such as communications infrastructure, cybersecurity, global logistics and engineering.
Via is a recipient of different honors and awards throughout his career and is the first commissioned Signal Corps officer in the Army's 242-year history to reach the rank of four-star general.
He is a member of the Council on Foreign Relations, the Association of the United States Army and the Armed Forces Communications Electronics Association.
Via was commissioned in 1980 in the Signal Corps after receiving his bachelor's degree from Virginia State University. He earned his master's degree in management from Boston University and graduated from the U.S. Army Command and General Staff College and the U.S. Army War College.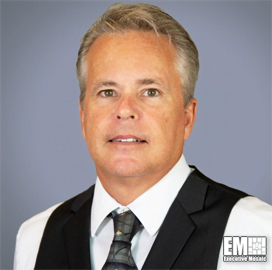 John Gilmore is ManTech's executive director for Innovative Solutions, in charge of the development of technology services that focus on the use of digital transformation in support of the warfighter mission.
He leads a unit responsible for process transformation, data analytics, robotic process automation, offensive and defensive cybersecurity, DevSecOps, hybrid cloud architectures and cloud migration.
During his tenure, the company launched the Space Range, the latest cybersecurity solution that integrates research into offensive cyber to protect space assets from cyberattacks.
Space Range is a reusable cybersecurity service meant to use a software-defined infrastructure model. The tool tests vulnerabilities in terrestrial and orbital networks by developing exact models.
The system includes physics-based traffic shaping and link modeling, multiple processor architectures and seamless integration of physical hardware-in-the-loop.
Space Range allows its users to train their cyber professionals to respond to real-world cyber threats such as malware, denial of service attacks, command intrusion and payload hijacking.
Before joining the company in June 2019, Gilmore served as director for solutions architecture at Unisys, leading the multi-vendor integration teams for global complex enterprise solution development efforts.
Previously, he spent more than eight years serving as the director for the office of the chief technology officer at General Dynamics. During his stint, he offered advisory services to the CIO/CTO based on real-world implementation experience and supported business development by contributing technical expertise.
Gilmore was the regional vice president at Quint Wellington Redwood from January 2008 to May 2009. For over a year, he conducted training and simulations and supported consulting engagements for Dell, Proctor & Gamble, State Department, MedImmune, Mississippi Medical Center, Bearing Point, Medtronic, Canadian Revenue Agency, Internal Revenue Service and the United States Marine Corps.
He holds licenses and certifications from the APM Group, the Project Management Institute and AWS Elemental.
Gilmore earned his master's degree in business administration focusing on economics, finance and marketing from public research university William & Mary in Williamsburg, Virginia.
ABOUT POTOMAC OFFICERS CLUB
The Potomac Officers Club is owned and operated by Executive Mosaic. Since 2002, Executive Mosaic has been a leader in media and exclusive senior executive networking programs primarily targeted to the U.S. federal government contracting (GovCon) marketplace. In addition to connecting executives of consequence into a fabric of like minded communities, the company's growing cross-media platform serves as a leading source of news about the people, policies, trends and events shaping the nation's GovCon sector.