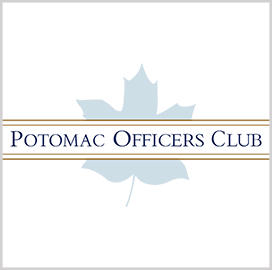 Innovation
Five Executives Helping Drive R&D and Innovation in GovCon
New technologies and innovations have been emerging at a dizzying rate, and some have marked 2020 as the year of the "great technological leap." According to technology media TechFunnel, breakthrough technologies are no longer exclusively an enterprise asset. Bleeding edge technologies have become more accessible to even small organizations that commit resources to research and development.
Emerging technologies such as artificial intelligence, machine learning and cloud computing are paving the way for research and development investment. Businesses have recognized that becoming an early adopter of such tools provides a significant advantage over their competitors.
The Potomac Officers Club – a division of Executive Mosaic – features five executives at the forefront of technological innovation.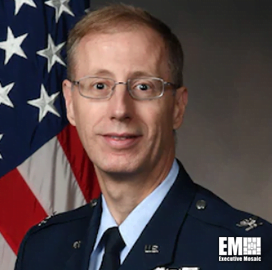 Col. Paul E. Henderson is the vice commander at the Air Force Research Laboratory at Wright-Patterson Air Force Base in Ohio, responsible for helping the commander in reaching the organization's goal of developing military technologies for the nation's air, space and cyberspace forces.
One of his roles is to oversee the Air Force's science and technology program valued at $2.1B, as well as R&D external funding sources amounting to $2.3B.
Henderson is also in charge of leading the laboratory's nine directorates and the 711th Human Performance Wing, employing almost 6K workers.
During his tenure, the organization tasked Alion Science and Technology to design space, electromagnetic and IT for potential national use. The company is set to conduct R&D, development, test and assessment services to the laboratory's space vehicles directorate as part of the Air Force's efforts to enhance the overall warfare systems.
The four-year, $71M contract issued by the Department of Defense also calls for Alion to combine insights and provide recommendations on airspace threats and challenges.
In August 2020, AFRL commissioned Tangram Flex to help the agency execute a platform based on the Ohio-based company's system integration technology.
The potential five-year, $95M deal indicates that the firm will provide operational assessments and transition support for the platform meant to manage software componentization and facilitate interface maintenance.
In addition, the company's network is developed for other hardware and software engineering processes such as system integration, component management, integrated assurance and code generation.
Before taking on the vice commander role in 2019, Henderson was deputy director for resources and analysis directorate for three years at U.S. Southern Command in Miami, Florida.
He was commissioned into the Air Force in 1992 and filled various technical and command roles, including aircraft maintenance officer, research and development engineer, flight test engineer, program element monitor and military assistant.
Henderson earned his bachelor's degree and master's degree in electrical engineering from Carnegie Mellon University and Air Force Institute of Technology, respectively.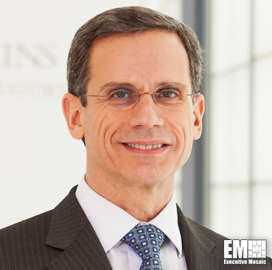 Ralph Semmel has served as the eighth director of the Johns Hopkins University Applied Physics Laboratory since July 2010.
The university research center conducts research and development in support of the Department of Defense, the Intelligence Community, NASA and other federal agencies.
As director, Semmel leads a staff of over 7.2K who contribute to a wide range of nationally and globally important technical and scientific fields.
Under his leadership, APL sent robotic spacecraft to the sun and to Pluto, reinforced America's cybersecurity, strengthened the nation's armed forces and extended the influence of research and development for health applications and advanced prosthetics.
He was the founding head of APL's Applied Information Sciences Department and Infocentric Operations Business Area, which led research and development in cyber and information operations, information assurance, intelligence systems and global information networks.
His other credits at APL include business area executive for science and technology, deputy director of the Research and Technology Development Center and supervisor of the System and Information Sciences Group.
From 1997 to 2010, Semmel served as chair of the graduate programs in computer science, information assurance and information systems engineering from Johns Hopkins University's Engineering for Professionals.
Scotland's The Daily Record recognized Semmel as an "Influential Marylander" in an issue released March 29, 2019.
Semmel earned a bachelor's degree in engineering from the U.S. Military Academy at West Point, a master's degree in systems management from the University of Southern California, a master's degree in computer science from the Johns Hopkins University and a doctorate in computer science from the University of Maryland, Baltimore County.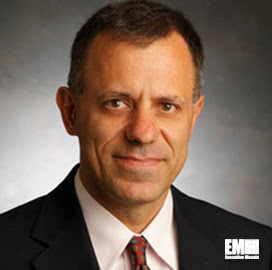 As Perspecta Labs' president, Dr. Petros Mouchtaris leads a public company with $4B in revenue and some 14,000 employees.
Before taking on the role in May 2018, Mouchtaris was vice president of applied research, playing a major part in the organization's expansion efforts and strategic direction.
Mouchtaris, who has more than two decades of experience in R&D, technology and senior management, directed the company's venture into advanced security for wireless ad hoc networks and was the principal director for multiple programs financed by Defense Advanced Research Projects Agency and the U.S. Army Communications, Electronics, Research, Development and Engineering Center, two of the organization's main clients.
During his tenure as president, Perspecta Labs landed a potential four-year $37M contract from the Department of Defense to accelerate the computing applications of DARPA's Fast Network Interface Cards program.
The contract stipulates that the company will develop the latest network interface hardware that run at a speed of 10 terabits per second and the related system and software to operate the equipment.
In October 2020, the organization landed a potential seven-year $24.7M contract to deliver telecommunications and engineering standards services to help the U.S. Navy in emergency preparedness and national security programs.
The company will help implement next-generation network priority services meant for the Army's LTE systems and internet protocol multimedia subsystem.
Early in his career, Mouchtaris served in various roles, including director for product development at Oracle, technical director at Pacific Bell and senior scientist at Telcordia Technologies.
He specializes in technologies such as smart grid security, voice over internet protocol, smart grid security and wireless networks and is a co-author of the book "Security for Wireless Ad Hoc Networks."
Mouchtaris has a degree in electrical engineering from the National Technical University of Athens and holds a master's degree and a doctorate in electrical engineering from the California Institute of Technology.
Steven Omick, a Potomac Officers Club member, serves as the president and CEO of Riverside Research Institute, a nonprofit organization that champions open and collaborative innovation in science.
Omick has over 28 years of research and executive leadership experience across the private sector and the defense and intelligence industries.
As president and CEO, Omick leads an organization that specializes in biomedical engineering; cyber; electromagnetic sciences; and intelligence, surveillance and reconnaissance.
Riverside Research has offices in Boston; Centreville, Virginia; Champaign, Illinois; Dayton, Ohio; Melbourne, Australia; New York City; and Arlington, Virginia.
Before he joined Riverside Research in March 2016, Omick served as the president of Applied Communications Sciences, a communications engineering company where he established a model for commercializing intellectual property through a combination of individual and government-sponsored research.
Omick led ACS' integration into its parent company, Vencore Labs, which is now known as Perspecta as a result of a 2018 merger.
The research veteran previously served as the president and CEO of Rincon Research Corporation. He joined the said company in 1996 as a research engineer designing, developing and fielding prototype digital communications capabilities.
RRC is a provider of digital signal processing products and engineering services for the Intelligence Community.
Omick is a published author in the field of computational electromagnetics. He taught electrical engineering courses and led research programs at the New Mexico State University.
He earned a bachelor's degree in electrical engineering, a master's degree specializing in power and control systems and a doctorate in computational electromagnetics from New Mexico State University.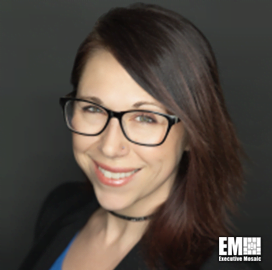 Nicole Parrish as serves as the advanced vice president of research and development at Altamira Technologies, a data analytics and advanced engineering company that specializes in national security solutions.
In the said role, Parrish oversees research and development and intelligence operations efforts within Altamira's Department of Defense accounts.
She also serves as the program manager for several of Altamira's multimillion-dollar acquisition programs, including the Advanced Technical Exploitation Program, the National Geospatial-Intelligence Agency's Janus Geography program, the Air Force Research Laboratory's Distributed Radio Frequency Sensing contract and the Naval Facilities Engineering Command Southeast GeoReadiness Center Program.
Prior to Altamira, Parrish spent 10 years as a certified geographic information system professional with the NGA and the National Air and Space Intelligence Center.
Her responsibilities in the said role included providing data analytics and GIS support across the two agency's mission areas for warfighter support.
Parrish also spent five years as an adjunct GIS instructor at the Advanced Technical Intelligence Center and Clark State Community College.
She instructed on GIS capabilities, uses and limitations and basic cartographic concepts, such as the manipulation, analysis and graphic representation of spatial information.
From 2011 to 2015, Parrish worked as a part-time consultant for the Advanced Technical Intelligence Center. In 2012, she was honored with the Distinguished Instructor Award.
Parrish also served as a senior technical lead at Integrity Applications Incorporated, GIS subject matter expert at Ball Aerospace & Technologies and geospatial intelligence analyst at Woolpert.
She earned a master's degree in criminal justice from Tiffin University and a bachelor's degree in GIS from Ohio University.
ABOUT POTOMAC OFFICERS CLUB
The Potomac Officers Club is owned and operated by Executive Mosaic. Since 2002, Executive Mosaic has been a leader in media and exclusive senior executive networking programs primarily targeted to the U.S. federal government contracting (GovCon) marketplace. In addition to connecting executives of consequence into a fabric of like minded communities, the company's growing cross-media platform serves as a leading source of news about the people, policies, trends and events shaping the nation's GovCon sector.
Category: Articles
Tags: Air Force artificial intelligence cloud computing emerging technology enterprise govcon government contracting innovation Johns Hopkins Applied Physics Laboratory Johns Hopkins Hospital Medical Mycobacteriology machine learning Mouchtaris Nicole Parrish Paul Henderson Perspecta Labs Petros Ralph Semmel Research and Development Riverside Research Institute Steven Omick