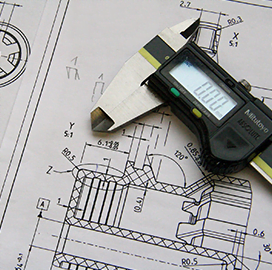 Engineering plans
Five Executives Helping Ensure GovCon Infrastructure Project Delivery
Engineering and construction companies remain upbeat about the industry's prospects even after the pandemic massively shifted project timelines and safety priorities. The industry is closely tied to technological trends and can expect to find many opportunities in emerging business areas, including smart city development.
Despite the productive boons of automation and digitization, the industry still faces the realities of skilled labor shortage, resource scarcity and environmental impacts.
The Potomac Officers Club – a division of Executive Mosaic – highlights five engineering and construction executives leading the industry.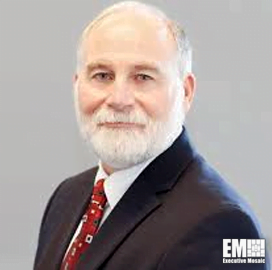 Michael Rodgers is the president and CEO of EMCOR Government Services, a Virginia-based company that specializes in facilities management and services.
EGS delivers building operations and facilities maintenance services to commercial, federal and municipal government customers.
In the said role, Rodgers leads a team that is responsible for providing operations and maintenance, logistics, security, janitorial, construction, engineering and administrative services at facilities and properties.
He currently also serves as the senior executive leader for a separate EMCOR division that provides heating, ventilation and air conditioning services to commercial building owners in the Washington D.C. metropolitan area.
Before he took on the role, Rodgers was a senior vice president at EGS and the president of EMCOR Services Combustioneer.
Rodgers provided senior leadership for the company's facilities operations group, engineering division, vertical transportation division, purchasing group, safety group, corporate office services, quality assurance group and customer satisfaction organization.
He began his professional career as a mechanic at Charles E. Smith Management before moving on to Consolidated Engineering Services, which is now an EMCOR company.
Rodgers earned a bachelor's degree in business and an applied science degree in business administration and management from Southern New Hampshire University.
He also holds a master's degree in executive leadership from Liberty University and a master's certificate in government contracting from The George Washington University.
The Building Owners and Managers Institute designated Rodgers as a Systems Maintenance Administration, Technician and Real Property Administrator.
He also holds certified plant supervisor and certified professional maintenance manager designations from the Association of Facilities Engineering.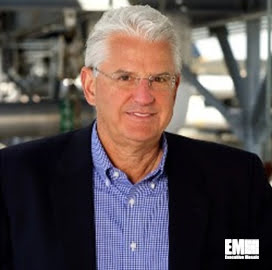 Steve Selfridge, a Potomac Officers Club member, serves as the president of government services at Day & Zimmermann, a construction and engineering company based in Philadelphia.
According to the company, Selfridge is known for building and leading successful multinational teams and uniting parties on common goals.
The 40-year veteran has worked across six continents in highly competitive global industries and has demonstrated success in increasing profits and market share.
He previously served as Day & Zimmermann's vice president of corporate development. In the said role, he was responsible for strategy and mergers and acquisitions.
The established leader began his career as a certified public accountant at KPMG, a multinational professional services organization.
He later moved on to serve as the chief financial officer of an architectural and engineering firm that was sold to Tetra Tech.
As the chief operating officer at retail security provider Checkpoint Systems, Selfridge helped the company grow its value over ten-fold through a number of public financing deals and acquisitions.
He held top executive roles at computer software company Acsis. For about a decade, he provided financial, operational and marketing direction and helped transform the company into a global applications corporation.
Selfridge is a member of the International Stability Operations Association, the Intelligence and National Security Alliance and the Executive Mosaic Leadership Program in the Greater Washington Metropolitan area.
In 2015, South Jersey Magazine featured him as one of the Outstanding Entrepreneurs of the Year. He is also a former chair of the foundation board of Lourdes Hospital in Camden, New Jersey.
Selfridge earned a bachelor's degree in business and accounting from Rutgers University–Camden. He currently serves on the Leadership Council of Rutgers School of Business.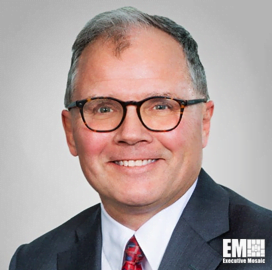 Dr. Karl Spinnenweber serves as executive vice president and general manager for Amentum's missions readiness group responsible for the profit and loss of the organization's $2.2B operations.
He also oversees the unit consisting of 13,000 workers and provides logistics, sustainment and engineering services for the federal market.
In early 2020, Amentum received a potential $87M contract from the Naval Surface Warfare Center Dahlgren Division to deliver system engineering support.
The deal calls for the company to provide support to naval weapons systems, weapon control systems, and warfare systems for ballistic missile and guided missile submarines and surface ships.
The cost-plus-fixed-fee contract, which has one base year and four one-year option periods, includes the modernization of Aegis, Ship Self-Defense System, DDG-1000 Guided Missile Destroyers, Guided Missile Frigates and U.S. Coast Guard cutters.
The Maryland-based defense contractor also landed a spot on the Navy's $92M modification that raises the amount of an indefinite-delivery/indefinite-quantity contract for global contingency construction services to $1.24B in December 2019.
In April 2020, the organization secured a spot on a potential seven-year, $6.4B IDIQ contract to offer logistics, design engineering and base operating services under the Air Force Contract Augmentation Program V.
Spinnenweber said AFCAP V will allow the government to harness the resources and expertise of the private sector to deliver base operations, life support and logistics services to meet the military requirements.
Before joining Amentum in January 2013, Spinnenweber headed the mission readiness group at AECOM and served in various executive roles at CSC, including vice president for strategic business development and vice president and general manager for the Army division defense group.
He earned his bachelor's degree in marine engineering systems from the U.S. Merchant Marine Academy. He received his master's degree and a doctorate in business administration from Duke University's Global Executive Program and from Temple University's Fox School of Business, respectively.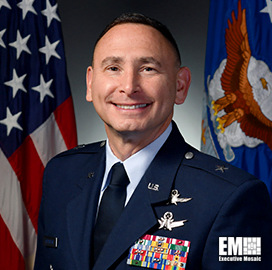 Maj. Gen. Scott Goldstein, a Potomac Officers Club member, is SAIC's vice president for engineering, integration and logistics.
He brings into the role over three decades of experience in management and leadership. He is responsible for setting the growth strategy for the engineering account, identifying areas for research and solution development and collaborating with the other units of the organization.
Before joining the company in February 2020, Goldstein served as the chief strategy and technology officer at ENSCO, and as a corporate chief technologist and manager at Dynetics. He was previously a senior vice president and general manager at QinetiQ, and took on leadership positions at SAIC earlier in his career.
Josh Jackson, executive vice president and general manager at SAIC's solutions and technology group, said Goldstein has expertise in technology in the private sector and the armed forces. His return to the organization helps the customers with complex engineering issues.
Goldstein is currently a mobilization assistant to the undersecretary of the U.S. Air Force. His responsibilities include organizing, training, equipping and providing for the welfare of roughly 670,000 active duty, guard, reserve and civilian airmen and their families.
He also assists in overseeing the agency's annual budget of more than $190B and leads strategy and policy development, risk management, weapons acquisition, technology investments and human resource management.
In addition, Goldstein is tasked with helping the undersecretary in executing decisions of the president and Congress, as well as meeting the combatant commanders' present and future operational requirements.
He has made major contributions to the areas of intelligence, surveillance, reconnaissance and communications systems. During his 39 years of military service, he received 15 Air Force Scientific Achievement Awards for his work.
Goldstein has written over 100 technical publications and holds four U.S. patents in spread spectrum communications, advanced sensor data compression, ISR and adaptive processing for signal detection.
He earned his bachelor's and master's degrees at George Mason University before receiving his doctorate in electrical engineering from the University of Southern California.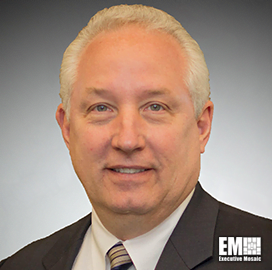 As senior vice president and practice lead for construction services at Michael Baker International, Tom Zagorski is responsible for business development and technological advancement at the management and operations level.
Zagorski oversees the status of the unit's projects and provides resource management coordination with business line managers and executives. He also makes sure that the construction initiatives are supplied with qualified personnel and are within the technical standards practice.
During his tenure, the company secured an $838M contract to provide engineering, construction, training and operational support services to the U.S. Air Force.
Over 5,000 workers were tasked to help manage water and power, maintenance, repair, flight operations and medical services. The company also renovated base facilities and infrastructures such as communications and electronic security systems.
In 2019, the organization received a potential five-year, $99M indefinite-delivery/indefinite-quantity contract to engineer construction projects at government sites within the area of responsibility of the Naval Facilities Engineering Command Southwest.
The transaction includes site investigations, technical reviews of requests for proposals for design-build projects, environmental work and identification of hazardous materials. The company will also facilitate the design-build and design-bid-build construction contract packages and offer post-construction contract support services.
Zagorski specializes in the various areas of construction including transportation, facilities, civil and environmental. He has sufficient knowledge about the standards and specifications set by the Department of Defense, Federal Aviation Administration, Department of Transportation, Federal Highway Administration and Federal Transit Administration.
Before joining Michael Baker International in January 1986, he served as a staff sergeant in the Air Force for four years.
Zagorski is a licensed professional engineer in Pennsylvania and Virginia. He also is a member of the Construction Management Association of America and the Master Builders' Association.
He earned his bachelor's degree in civil engineering from the University of Pittsburgh and his master's degree in engineering management from the Catholic University of America.
ABOUT POTOMAC OFFICERS CLUB
The Potomac Officers Club is owned and operated by Executive Mosaic. Since 2002, Executive Mosaic has been a leader in media and exclusive senior executive networking programs primarily targeted to the U.S. federal government contracting (GovCon) marketplace. In addition to connecting executives of consequence into a fabric of like minded communities, the company's growing cross-media platform serves as a leading source of news about the people, policies, trends and events shaping the nation's GovCon sector.
Category: Articles
Tags: Amentum automation coronavirus Day & Zimmermann digitization EMCOR environment Executive Profiles govcon government contracting Karl Spinnenweber labor shortage MDPI Michael Baker Michael Rodgers pandemic resources SAIC Scott Goldstein skilled labor smart city Steve Selfridge timeline Tom Zagorski waste production