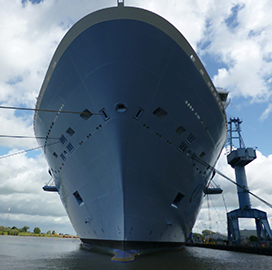 Shipbuilding
Five Executives Helping Steer Shipbuilding GovCon
The global shipbuilding market is set to grow by up to $14.36B in the period through 2024 as per Technavio. But from a wider outlook, 2020 marks a significant slowdown compared to previous estimates due to the impact of the coronavirus pandemic.
Asian countries like Japan, China and South Korea, in particular, are seeing a greater concentration of global ship production. As per Research and Markets, Asia's emerging leadership is owed to the high adoption of high-tech shipbuilding machines by its domestic shipbuilders.
The U.S. shipbuilding industry still remains the global leader, however, because while the American domestic market is small, the industry serves the largest military and naval spender in the world: the U.S. government.
The Department of Transportation said that what U.S. shipbuilders lack in the commercial sector, they more than make up for in government contracting. The Potomac Officers Club – a division of Executive Mosaic – highlights five executives leading the American shipbuilding industry.
Brian Cuccias serves as an executive vice president at Huntington Ingalls Industries and president at Ingalls Shipbuilding. 
As president for the past six years, he has been overseeing all of the shipyard's initiatives and operations, including the U.S. Navy's amphibious assault and surface combatant ship programs and the U.S. Coast Guard's National Security Cutter program.
In the said period, one of the major transactions that Ingalls secured was the $145M contract modification to make the Navy's LHA 9 amphibious assault ship. The award, received in June 2020, raised the division's total advance LHA construction project funds to $350M. 
The company provided the first ship of the Navy's America class in 2014 and the second ferry in that class, named LHA 7, earlier in 2020. The building of LHA 8 is in progress at the work site in Pascagoula, Mississippi. 
In 2018, Ingalls landed two contracts with a combined value of $930.9M to manufacture the 10th and 11th National Security Cutters for the U.S. Coast Guard. The shipbuilder is tasked to make NSC 10 under a $468.75M fixed-price-incentive contract and NSC 11 under a $462.13M contract. 
Cuccias started his shipbuilding career more than 40 years ago at Litton Data Systems, where he was a financial analyst on various Navy programs, including amphibious assault ships and Spruance- and Kidd-class destroyers. 
Since then, he has held different roles of expanding responsibility, including assistant to the group vice president at Avondale Industries, sector vice president for material at Northrop Grumman Ship Systems, and program manager and vice president for Northrop Grumman's DDG 1000 program. 
Cuccias also served as a vice president for surface combatants at Northrop Grumman Shipbuilding, where he was part of the Arleigh Burke-class and Zumwalt-class destroyer and Coast Guard programs.
Before taking on the president role, he was Ingalls' vice president for program management, responsible for program execution and financial performance of all the ships built.  
Cuccias graduated from the University of South Alabama with a bachelor's degree in accounting. He completed the executive education programs at Harvard Business School and the University of Pennsylvania's Wharton School.
.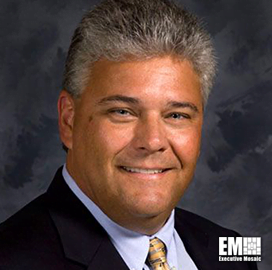 Kevin Amis is VT Halter Marine's executive vice president for operations, a role he has held since October 2019. He is in charge of engineering, supply chain management, production, production control and quality at the company.
Amis has more than 30 years of experience in the shipbuilding and marine industry. Throughout his career, he held various leadership positions in the U.S. Navy and commercial shipping sector.  
During Amis' tenure as EVP, the company received a one-year $39.9M contract option to develop and construct an additional mobile berthing barge for the U.S. Navy. The agency exercised an option on a $244M deal to acquire the fourth Auxiliary Personnel Lighter–Small 67 Class vessel.
The original agreement, which the service branch awarded in September 2018, requires VT Halter Marine to build and provide the first two APLs before yearend. The award consists of options for the construction of four extra barges, with the third barge scheduled for delivery later this year and the fourth in the middle of 2021.
The APL platform can be hauled to shipyards and bases to shelter crewmembers engaged in certain fleet requirements and inter deployment training cycles. Each vessel is made to house more than 600 people and includes multiple facilities such as offices, classrooms, medical treatment stations and recreation sites.
Amis started his career at Ingalls Shipbuilding, where he spent 33 years serving different roles in expanding responsibilities. His most recent position was vice president for facilities, maintenance, craft training and apprentice school. 
Prior to joining Halter Marine, he was a shipbuilding consultant for nearly five years. He held various positions of responsibility in the trades divisions, human resources, quality, welding engineering and program management.
Amis graduated from Morehead State University with an associate's degree in applied science in welding technology. He earned his bachelor's degree in technology management from Saint Leo University. He is likewise a welding graduate from the Newport News Shipbuilding Apprentice School.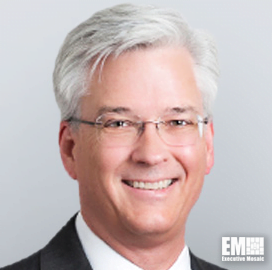 As senior vice president for international maritime programs and business development at British public services provider Serco, Bruce Samuelsen oversees the company's business supporting non-U.S. customers with engineering, ship design, production oversight, in-service support, training, and modeling and simulation capabilities. He also coordinates strategy and business development activities of the organization's $1B maritime business based in the Americas, Asia Pacific, Middle East, the United Kingdom and Europe.
In addition, Samuelsen is responsible for maintaining a portfolio of business opportunities, capture and proposals management, and market intelligence.  
He also serves as the president at Serco Canada Marine, where he leads the profit-and-loss operations. The subsidiary specializes in engineering and systems design services across Canada. 
Samuelsen joined Serco in August 2019, when the company completed the acquisition of the naval systems business unit from Alion Science & Technology. The organization later on landed a potential five-year, $43M contract to provide design and engineering work on a surface combatant vessel for the U.S. Navy.
The contract indicated that the company will assist the Navy design network and cybersecurity features, develop test requirements and system integration parameters and strategize logistic support integration efforts under the Guided Missile Frigate FFG(X) program. 
Samuelsen previously spent more than 14 years at Alion, serving different roles of increasing responsibility. His most recent role was president for the naval systems, where he headed the unit's systems design, acquisition support, production and in-service support to the Navy and commercial clients. 
He started his career in 1984 as a naval architect at John J. McMullen Associates. He held various positions in design management and production oversight as an owner representative for multiple ship classes. His most recent role throughout his 21-year tenure was vice president for systems engineering operations. From December 1999 to April 2005, he led the unit that provided systems engineering services to defense companies, including General Atomics, Raytheon, Lockheed-Martin and Boeing.
Samuelsen earned his bachelor's degree naval architecture from the State University of New York Maritime College with a U.S. Coast Guard 3rd assistant engineer license. He received his master's degree in business administration from George Mason University and finished his advanced management program at Georgetown University's McDonough School of Business.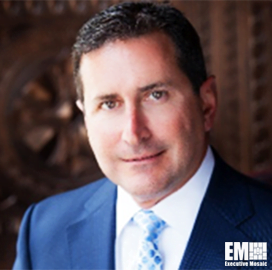 Christian Vaccari serves as the executive vice president of Gulf Island Fabrication's shipyard operations unit, which specializes in the design, construction and repair of marine vessels.
He previously served as the shipyard division's senior vice president of business development. He took on the role in 2016, before Gulf Island's acquisition of Leevac Shipyards.
In the said role, Vaccari pursued expansion opportunities, negotiated contracts, engaged with shipyard builders and secured government approvals. 
His key skills include financial analysis, business development, negotiations, strategic planning, business growth, expansion, relation cultivation and debt and equity funding. 
Before he joined Gulf Island, Vaccari was the president and CEO of Leevac. He led the execution of growth strategies and expanded the company's custom steel vessel fabricators to three locations.
Vaccari helmed organic growth efforts by establishing new construction and repair shipyards. He also launched and oversaw the company's transition to a new enterprise resource planning system. 
Prior to his nine-year leadership at Leevac, Vaccari was a managing member at Cari Capital, where he managed investments and sell-side and buy-side activities. 
He raised funding from private investors and secured qualification and licensing from the Small Business Administration's Small Business Investment Company program.
For seven years, he served as the CEO and board chairman of Hornbeck Offshore, a provider of advanced offshore service vessels in the Gulf of Mexico and Latin America.
He founded Hornbeck Offshore in 1997 and led it through a high-yield bond offering, the company's first publicly traded security. 
Vaccari earned a master's degree in business administration and a bachelor's degree in marketing from Lousiana State University in Baton Rouge, Louisiana.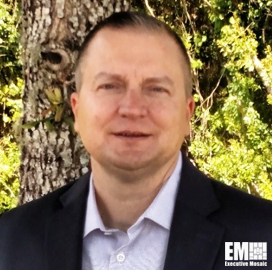 Jeffrey Dixon serves as the president of TOTE Services, a provider of ship management, marine operations and vessel services. 
He joined the company's executive leadership team on May 1, 2017, and assumed his current role on Jan. 7, 2019.
Dixon retired from the Coast Guard after 27 years as an active-duty captain. He exercised Captain of the Port authority during his last posting when he took command of Sector Jacksonville.
During his career, Dixon served in two afloat commands and participated in the leadership of key initiatives, including the development of Coast Guards worldwide.
He served as the deputy commander of Sector New York, where he led over 1K active-duty personnel, civilians and reservists prior to his final assignment as commander of Sector Jacksonville.
In July 2010, Dixon served as the vice president of operations of the Coast Guard's deployable operations group. 
He once said in an interview with the People of Saltchuk that his executive duties at TOTE had similarities with his Coast Guard career. 
"In the president role, you really work for a lot of people. You work for the employees and you're making decisions for the long-term health of the company. For me, it's about taking pride in that service every day," he told the publication.
Dixon earned a master's degree in public administration from The George Washington University and a bachelor's degree in management and economics from the U.S. Coast Guard Academy. 
ABOUT POTOMAC OFFICERS CLUB
The Potomac Officers Club is owned and operated by Executive Mosaic. Since 2002, Executive Mosaic has been a leader in media and exclusive senior executive networking programs primarily targeted to the U.S. federal government contracting (GovCon) marketplace. In addition to connecting executives of consequence into a fabric of like minded communities, the company's growing cross-media platform serves as a leading source of news about the people, policies, trends and events shaping the nation's GovCon sector.
Category: Articles
Tags: Brian Cuccias Bruce Samuelsen China Christian Vaccari Department of Transportation domestic market govcon government contracting Gulf Island Shipyards high technology Huntington Ingalls Industries Ingalls Shipbuilding Japan Jeffrey Dixon Kevin Amis marine maritime Research and Markets Serco ship South Korea Technavio TOTE Services vessel VT Halter Marine