Security
Five Executives Impacting National Security
Many national security industry watchers agree that the use of force has been relegated as a last resort. Over the past half-century, national security has steered its focus toward the advancements of convenient – yet highly exploitable – technologies. Lawmakers themselves have recognized the security implications of technologies like 5G and cloud.
For the second consecutive year, the Security Industry Association identified cybersecurity as the sector with the highest impact on national security, followed closely by artificial intelligence and facial recognition. Never before has digital security become more intertwined with physical security than now, particularly as Americans continue to move their business and social activities online. 
The Potomac Officers Club – a division of Executive Mosaic – presents five government and industry leaders making a difference in the United States' national security mission.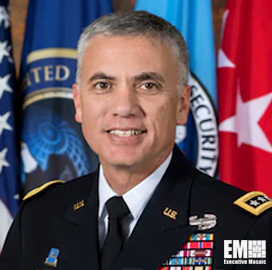 Four-star Gen. Paul Nakasone, a four-time Wash100 awardee, is the director of the National Security Agency and chief of the Central Security Agency. He currently also serves as the commander of U.S. Cyber Command.
Before he assumed his current roles in May 2018, Nakasone commanded the Army Cyber Command starting October 2016, the NSA said.
The general has held command and staff positions at the company, battalion and brigade levels for the Army. He has been assigned in the United States, South Korea, Iraq and Afghanistan.
Having served in Joint and Army assignments, Nakasone was most recently posted as the director of intelligence for the International Security Assistance Force Joint Command in Kabul, Afghanistan. 
Nakasone has served on two occasions as a staff officer on the Joint Chiefs of Staff.
According to the Japanese American Veterans Association, Nakasone was the Joint Chiefs of Staff's deputy director for trans-regional policy in 2012 after he was promoted from the rank of brigadier general. 
He also served as the deputy commanding general of USCYBERCOM and as the commander of the combatant command's National Mission Force.
His awards and decorations include the Army Distinguished Service Medal, Defense Superior Service Medal, Legion of Merit, Bronze Star Medal, Defense Meritorious Service Medal, Joint Service Achievement Medal, Army Achievement Medal, Joint Meritorious Unit Award and National Defense Service Medal. 
Nakasone graduated from Saint John's University in Collegeville, Minnesota, where he received his commission through the Reserve Officers' Training Corps.
He also earned graduate degrees from the U.S. Army War College, the National Defense Intelligence College and the University of Southern California.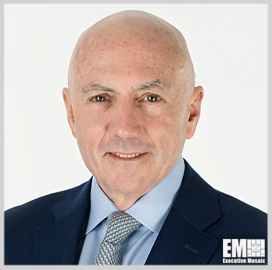 Mark Testoni serves as the chief executive officer at SAP National Security Services, a role he has held since April 2011. 
For over nine years, he has been overseeing the organization's management, go-to-market strategy, consulting, product support, cloud-delivered applications and infrastructure for customers and partners, according to his Linkedin profile.
The Maryland-based SAP subsidiary was formed to support SAP and Sybase software along with product support and consulting services to clients, partners and shareholders in the domestic national security and infrastructure sectors. 
Testoni, a Potomac Officers Club member and five-time Wash100 winner, established in 2013 NS2 Serves, an organization that offers technology education and training, as well as employment assistance for veterans. So far, the establishment has trained 318 veterans employed in the IT  industry. 
Two years ago, he was instrumental in leading the company to strike a partnership with Amazon Web Services. The alliance, which assists clients to enhance data security and decrease costs in adopting the cloud platform, supported customers to conform to the policies of the Federal Risk and Authorization Management Program and other regulatory agencies.
In 2019, Testoni directed the organization to obtain a spot on a five-year, $500M blanket purchase agreement to enhance the production of investigative data with the Department of Justice. Together with Research Innovations, the company is tasked to deploy DOJ data analytics tools. 
A frequent public speaker on issues regarding cybersecurity and national security, he delivered the main address at the 2018 World Cyber Congress in London, England. He was also featured in international publications including The Wall Street Journal, Forbes and The New York Times, as well as a regular guest on business and technology TV shows. 
Before joining SAP NS2, he served at SAP's public services business in 2009. He was also vice president for defense operations at Oracle in 1997. 
An Air Force veteran of 20 years, Testoni graduated from the University of Tampa and earned his master's degree in business administration from Southern Illinois University.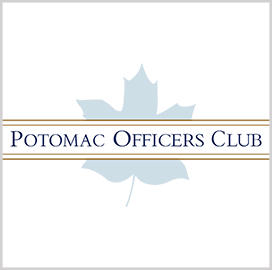 Dr. William LaPlante has been the senior vice president and general manager at MITRE National Security since April 2017. 
In his current role, he leads the operations of the company's two R&D centers. The federally funded organizations are the National Security Engineering Center, which supports the Department of Defense and the intelligence community, and the National Cybersecurity FFRDC, which is sponsored by the Department of Commerce's National Institute of Standards and Technology, the company said. 
LaPlante is also responsible for driving growth in the organization's strategic value throughout the company's technology and security portfolio in cybersecurity, the intelligence sectors and the DoD. 
He previously served as vice president for the intelligence portfolio at MITRE NSEC, overseeing programs that support the intelligence community. 
LaPlante was a public servant, appointed as the Air Force's assistant secretary for acquisition. During his three-year tenure, he aligned the agency's $43B acquisition enterprise fund with the Air Force strategy and vision. He helped the aerial armed forces save $6B, which was used to enhance the country's warfighters and invest in the latest weapons systems like the B-21 bomber. 
For his achievements, the Air Force Association issued him the W. Stuart Symington Award for the most significant contribution by a civilian in the field of national defense. The agency also bestowed on him the Medal for Exceptional Civilian Service while the Massachusetts Institute of Technology Security Studies Program awarded him the General James Doolittle Award. 
Before going into government service, LaPlante served as department head for global engagement at the Johns Hopkins University Applied Physics Laboratory. As a member of the organization's APL executive council, he was responsible for the projects and initiatives supporting offensive military strengths. 
A former university lecturer, LaPlante earned his bachelor's degree in engineering physics from the University of Illinois and a master's degree in applied physics from Johns Hopkins University. He holds a doctorate in mechanical engineering from the Catholic University of America.
John Selman has been LMI's vice president for national security programs for more than two years. Since being appointed to the role in 2018, he has sustained the unit's financial growth as a result of his extensive experience in project delivery, profit and loss and client relationship management.
He is in charge of establishing and executing enterprise-wide operations including business development, change and people management and finance, according to his Linkedin profile. 
Selman focuses on leveraging management consulting expertise in economic analysis, advanced analytics, and program and project administration to reach public policy impacts. He also specializes in working with organizations tasked to carry out science, engineering and technology initiatives for national security. 
His background in business impact and sustained growth led to his career promotion at three different companies. His achievements included doubling the size of the project portfolio to more than $100M from $50M in two years, receiving at least $1.5B worth of contracts over 12 years and building a network of over 30 federal agencies in the defense, intelligence and civil groups.
During Selman's tenure, LMI landed a potential five-year, $220M deal to deliver acquisition life cycle and engineering support services to the U.S. Border Patrol's program management office directorate. The company is tasked to offer support for the procurement, monitor, maintenance and implementation of systems to enhance border security operations.
In February 2020, he was appointed to the board of directors with a three-year term for the Homeland Security and Defense Business Council, a private organization aimed at establishing engagement between industry and government.
Prior to joining LMI, Selman served as a principal with Booz Allen Hamilton for eight years. He previously had a five-year stint at LMI as a program manager and research fellow and he also served as an environmental protection specialist with the Department of Energy in 1995. 
Selman graduated from the University of Connecticut with a bachelor's degree in economics. He holds a master's degree in public affairs from the Maxwell School at Syracuse University and a master of science from Johns Hopkins University.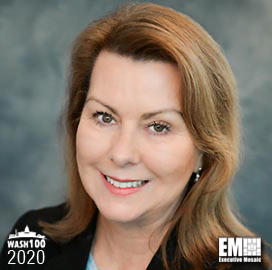 Jill Singer, a Potomac Officers Club member and a five-time Wash100 awardee, serves as AT&T's vice president of defense and national security, with a focus on providing federal customers with the company's technologies for advancing networks, cybersecurity, operations and mobility. 
She is responsible for leading teams that deliver strategic technology solutions and services to customers from defense and national security agencies across the global public-sector marketplace, according to her LinkedIn profile.
Before she joined AT&T in February 2015 as VP of national security, Singer served as the CEO of Tummler Singer Associates, a small woman-owned consulting firm focused on strategy, innovation, transformation and leadership. 
Singer is currently still involved in Tummler as a federal chief information officer emeritus. She joined the said company in March 2013.
For over a year, Singer worked as a partner at Deep Water Point, an information technology and services company based in Annapolis, Maryland.
The said company provides consultancy services to federal customers, providing civilian, defense health care and intelligence expertise. 
Singer spent three years as the CIO of the Intelligence Community's National Security Office. She left the role in February 2013. For three years prior to the said role, Singer served as the IC's chief information officer.
She also worked for nearly three years at the Department of State as the director of its Diplomatic Telecommunications Service Program Office. Her role was focused on telecommunications for U.S. missions abroad.
Singer earned a master's degree in systems analysis and a bachelor's degree in systems science from the University of West Florida. 
According to her LinkedIn profile, Singer has been a member of the International Spy Museum's governing board. The organization is a nonprofit museum dedicated to preserving the history of intelligence and espionage. 
She is also a member of the University of West Florida's board of trustees. 
ABOUT POTOMAC OFFICERS CLUB
The Potomac Officers Club is owned and operated by Executive Mosaic. Since 2002, Executive Mosaic has been a leader in media and exclusive senior executive networking programs primarily targeted to the U.S. federal government contracting (GovCon) marketplace. In addition to connecting executives of consequence into a fabric of like minded communities, the company's growing cross-media platform serves as a leading source of news about the people, policies, trends and events shaping the nation's GovCon sector.
Category: Articles
Tags: AI artificial intelligence AT&T cloud CSA cybersecurity Jill Singer John LMI Mark Testoni MITRE national security NSA Paul Nakasone physical security SAP Selman SIA William LaPlante