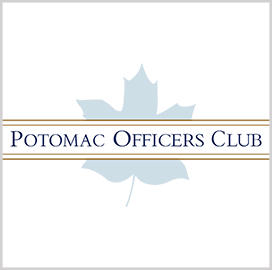 Emerging technologies
Five Executives Implementing Emerging Technologies in GovCon
The federal government is heavily investing in artificial intelligence and machine learning to realize their potential to drive the fields of analytics and automation. Meanwhile, the U.S. military is nearly a year into its $600 million 5G research initiative aimed at deploying next-generation communications capabilities on the battlefield.
While these investments are being made in preparation for the future, advancements in emerging technologies are already making a difference today.
Officials from federal health agencies have touted the current utility of emerging technologies, including cloud and AI, in extracting value out of data and empowering the decision-making process.
The Potomac Officers Club — a division of Executive Mosaic — features five executives advancing emerging technology in the government contracting sector.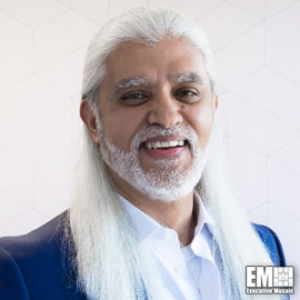 Imran Bashir serves as the chief technical officer of cloud computing and vice president of emerging technologies at ECS, an ASGN subsidiary that specializes in information technology and services.
ECS offers cloud, cybersecurity, artificial intelligence, machine learning, application modernization, science and engineering services to customers in the public, defense, intelligence and commercial sectors.
Bashir leads the ECS Cloud Center of Excellence, which was created to help customers launch cloud initiatives and manage their cloud adoption life cycle, ECS said.
He is also credited with establishing the company's cloud computing technology practice, with a focus on managed services and emerging technology. ECS said it has supported major cloud service providers such as Amazon Web Services and Microsoft Azure.
Prior to joining ECS in April 2017, Bashir served as VP of emerging technologies at InfoReliance, an IT consultancy based in Fairfax, Virginia.
He helped InfoReliance's customers evaluate cloud technologies, tools and engineering practices based on their mission and objectives.
Bashir earned a doctorate in software engineering and a master's degree in computer engineering from Syracuse University. He also holds a bachelor's degree in electrical engineering from the University of Engineering and Technology in Lahore, Pakistan.
ECS said Bashir is a research leader at Battelle Memorial Institute and contributed to the development of its business strategies for big data. He also participated in programs related to metrics, research and software development.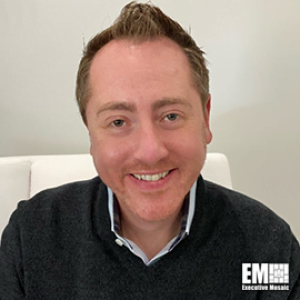 Patrick Foxhoven is the chief information officer and executive vice president at Zscaler, working out of Los Altos, California. He is described as a published author and speaker in the cloud, information security and IP networking domains, and a builder of industry-leading teams.
Foxhoven has more than 25 years of experience in the cloud, service provider and managed security services industries. He further describes himself as having "intense entrepreneurial start-up experience" within venture-financed corporations.
Foxhoven has been employed at Zscaler, a cloud-based information security company, for almost 11 years. He initially joined the California-based company as its cloud operations VP before rising to his current CIO and EVP roles in 2012, his LinkedIn profile shows.
Foxhoven is credited for founding an emerging technologies engineering team within the company, tasked to build and implement new and complementary products and technologies to the Zscaler platform. He is also credited for launching Zscaler Private Access, a zero trust network access solution that became the company's fastest-growing new product offering.
Before joining Zscaler, Foxhoven served as co-founder and CIO of Ohio-based CentraComm Communications, a role he held for a decade. During his time with the company, he was recognized as the lead technology evangelist for one of the nation's fastest growing solution providers, as recognized by CRN Magazine.
Foxhoven studied at Bowling Green State University.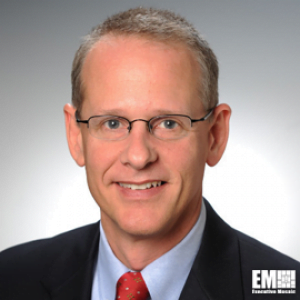 Kurt Bertone joined Wasabi Technologies in October 2020 as vice president of emerging technologies.
Headquartered in Boston, Massachusetts, Wasabi Technologies offers affordable and secure cloud solutions for storing surveillance videos, media and financial and scientific data, among other things.
Bertone previously served as chief technology officer of Arete Incident Response, according to his LinkedIn profile. During that time, he was in charge of the company's information technology, data center infrastructure and research and development functions. His contributions include building 24×7 production data center colocation sites in the U.S. and Canada and deploying a service and business automation software that enabled business scaling efforts.
He also had a brief stint as VP of marketing and business development at empow, a security information and event management specialist. In that role, he built sales and marketing systems that generated sales leads and business opportunities.
Prior to that, Bertone held executive positions at Fidelis Cybersecurity. As senior VP of products and chief technology officer, he was responsible for the company's product vision, direction and management. He also served as chief security strategist, facilitating the company's shift from providing data leakage prevention services to delivering advanced threat defense.
Earlier in his career, he took on leadership roles at Crossbeam Systems, Nortel Networks and AT&T.
Bertone holds a bachelor's degree in electrical engineering from Brown University and a master's degree in computer, information and control engineering from the University of Michigan.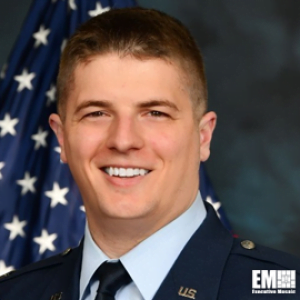 Nathan Green is a program manager at the Defense Information Systems Agency's Emerging Technology Directorate. He joined the Department of Defense unit in August 2018 as director of operations and also served as an aide-de-camp for DISA from July 2019 to March 2021.
In his current leadership role, Green integrated new technology offerings into the DOD to help the agency solve emerging problems. He also led a program that helped DISA deliver a new solution to the Pentagon. The next-generation Commercial Solutions for Classified solutions suite allows users to access classified information from mobile devices.
He also served with the U.S. Air Force from 2016 to 2018, starting off as a client systems technician. He also led USAF's Communications Focal Point as the director of the service's Cyber Operation Center, according to his LinkedIn profile.
As a DISA operations director, Green oversaw various command and control activities for the Defense Department and supported cyber operations for the DOD. He also provided C2 and network security support across the organization.
Green holds a master's degree in cybersecurity management and policy from the University of Maryland Global Campus and a bachelor's degree in engineering, industrial and systems engineering from Auburn University. He also holds a CompTIA Security+ certification.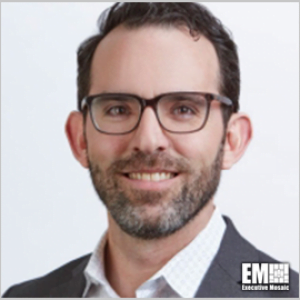 Ernesto Valdes serves as senior manager of emerging technology and innovation at PricewaterhouseCooper's digital services unit. PwC is a multinational group of firms providing professional services in audit, assurance, consulting and tax.
The company has identified artificial intelligence, the internet of things and blockchain as the emerging technologies most likely to drive value for businesses.
Valdes said he is an advocate of the adoption of digital platforms and standards as well as an active member of the open-source community.
He has 15 years of experience working on digital and engineering projects. Valdes works with PwC's emerging technology team in executing management, integration, deployment and maintenance strategies, according to his LinkedIn profile.
He previously served as program manager for emerging technology and as a senior front-end technology specialist.
Prior to joining PwC's digital services unit in September 2013, Valdes was as a senior web developer and web programmer for Miami Dade College's digital team.
The said role was responsible for improving the digital experiences of more than 100,000 students and 7,000 employees, in addition to testing strategy across platforms and frameworks of the college's new digital environment.
Valdes earned a bachelor of science in computer science from Florida International University and studied mechanical engineering from Polytechnic University Jose Antonio Echeverria in Havana, Cuba.
ABOUT POTOMAC OFFICERS CLUB
The Potomac Officers Club is owned and operated by Executive Mosaic. Since 2002, Executive Mosaic has been a leader in media and exclusive senior executive networking programs primarily targeted to the U.S. federal government contracting (GovCon) marketplace. In addition to connecting executives of consequence into a fabric of like minded communities, the company's growing cross-media platform serves as a leading source of news about the people, policies, trends and events shaping the nation's GovCon sector.
Category: Articles
Tags: 5G AI analytics artificial intelligence automation ECS emerging technology Ernesto Valdes Executive Profiles govcon government contracting Imran Bashir Kurt Bertone machine learning military Nathan Green next-generation communications Patrick Foxhoven Potomac Officers Club PwC Wasabi Technologies Zscaler